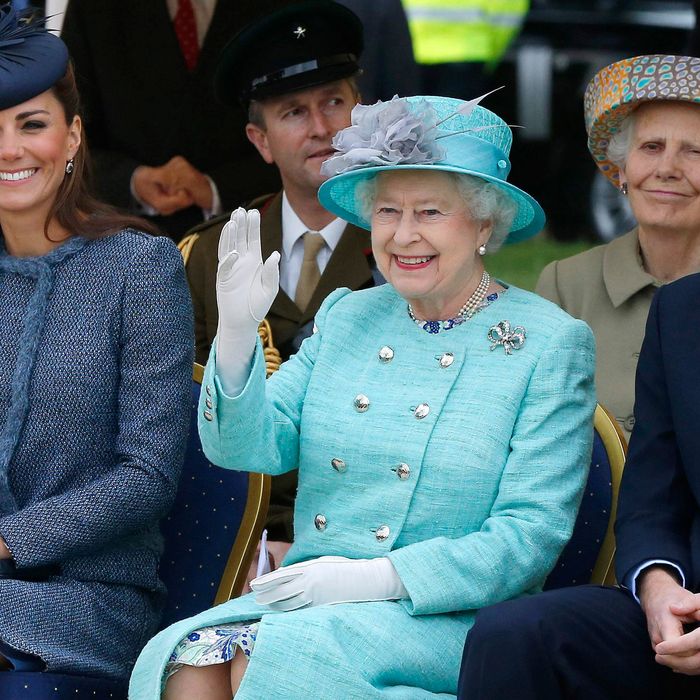 Widdleton's royal blessing.
Photo: Phil Noble - WPA Pool/Getty Images
According to some ages-old decree by King George V in December 1917, only the firstborn son of a royal heir gets to have a royal title (prince), not any daughters or younger sons. But today the queen declared that all children of Kate Middleton will receive royal titles, including girls and boys, regardless of their birth order. According to her announcement:
All the children of the eldest son of The Prince of Wales (Charles) should have and enjoy the style, title and attribute of Royal Highness with the titular dignity of Prince or Princess prefixed to their Christian names or with such other titles of honor.
Under previous circumstances, Kate and Will's non-firstborn male children would just be called "lords" or "ladies," so the queen's really letting loose with this one. Modern times, these.