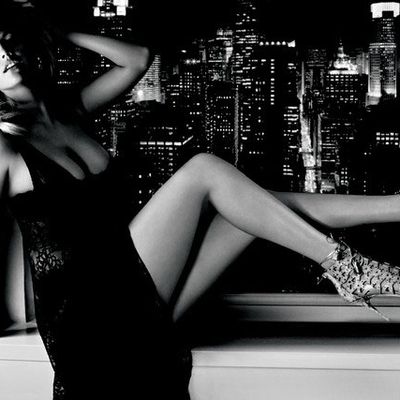 Kate Upton, shot by David Lipman for Sam Edelman.
Photo: David Lipman for Sam Edelman
As noted time and time again, Kate Upton's booming editorial presence far outweighs her campaign bookings. But brands are finally starting to catch up: Most recently, footwear designer Sam Edelman tapped Upton as their latest face, replacing Charlotte Kemp Muhl. Photographer David Lipman cut to the chase when it came to discussing Upton's body, telling WWD: "We chose Kate because she isn't stick thin. She's beautiful and all-American." Apparently she first popped onto their radar when she was photographed in a pair of Edelman equestrian boots, proving yet again that paparazzi photos enable models and celebrities to audition for brand contracts even (or especially) during their off-hours. Edelman says the contract, which will also include a web video, may continue for several seasons depending on its success.