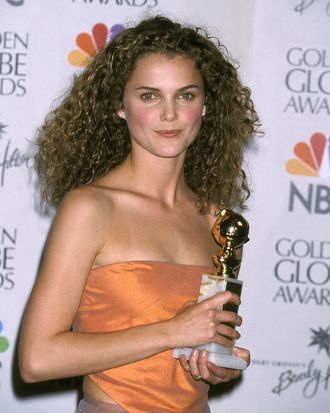 Photo: Ron Galella/Getty Images
Tight squiggles of curly hair were never as cool as when Felicity stepped out of a cab and onto the sidewalk outside of the "University of New York." For four seasons, teenage girls envisioned a life where Scott Speedman caressed our golden tendrils and pecked our radiant skin and spice-tinted lips with sweet, sweet kisses. But, in the middle of season two, the producers and writers made Felicty cut off all of her hair. Ratings dropped significantly. Some say it was because the show switched nights; many more blamed the errant chop job.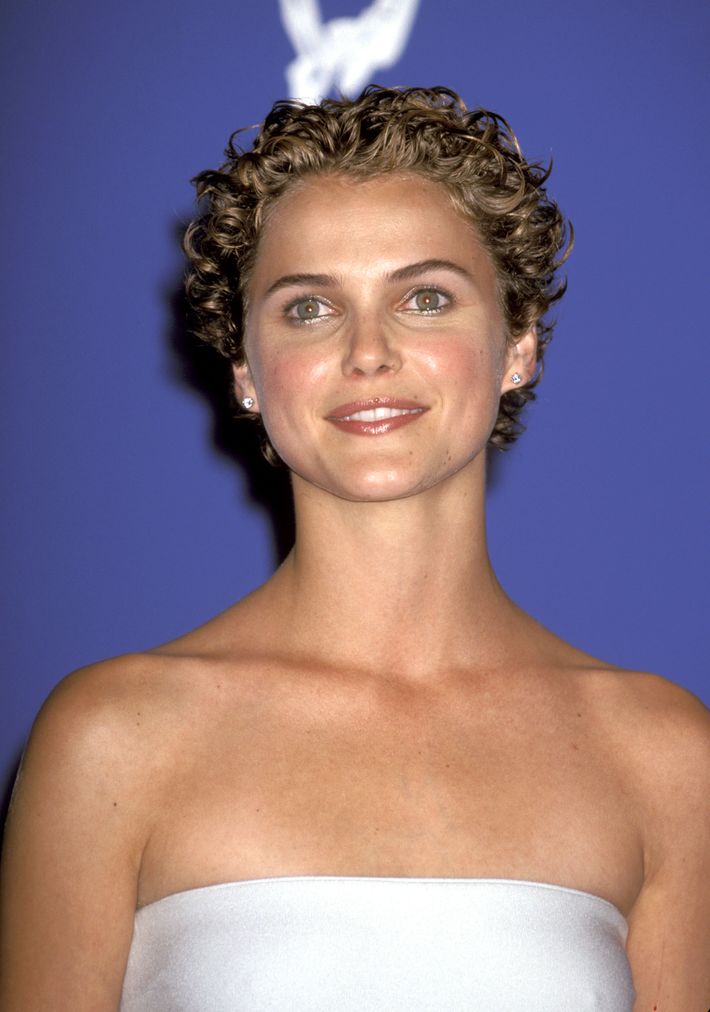 It's always about what you don't have and therefore want. The straight-haired yearn for voluminous waves and twists while the curlicue-plagued long for a head full of smooth, straight locks. But here's the thing: Nobody wants to look like a kid at his bar mitzvah.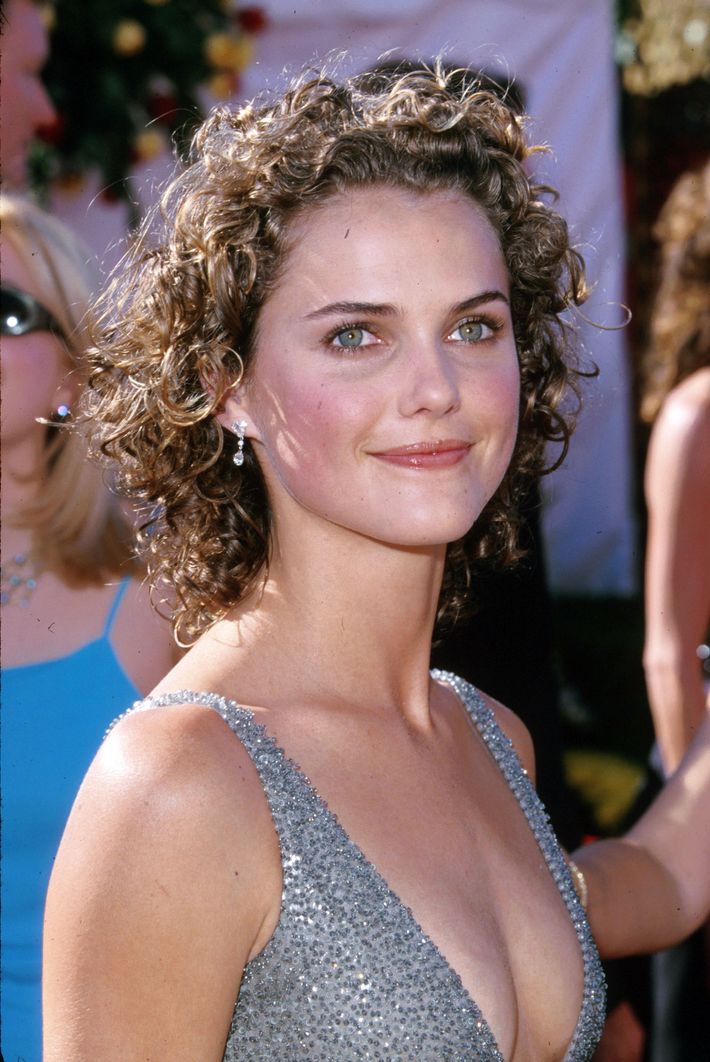 Luckily, Kerri Russell doesn't look like a pimply 13-year-old. Her skin is persistently glowing and radiant. If the Cut were around back then, we'd zoom in on her pores and slow-clap in applause on the regular. All this is what got her through the summer of having to grow out her hella-curly hair.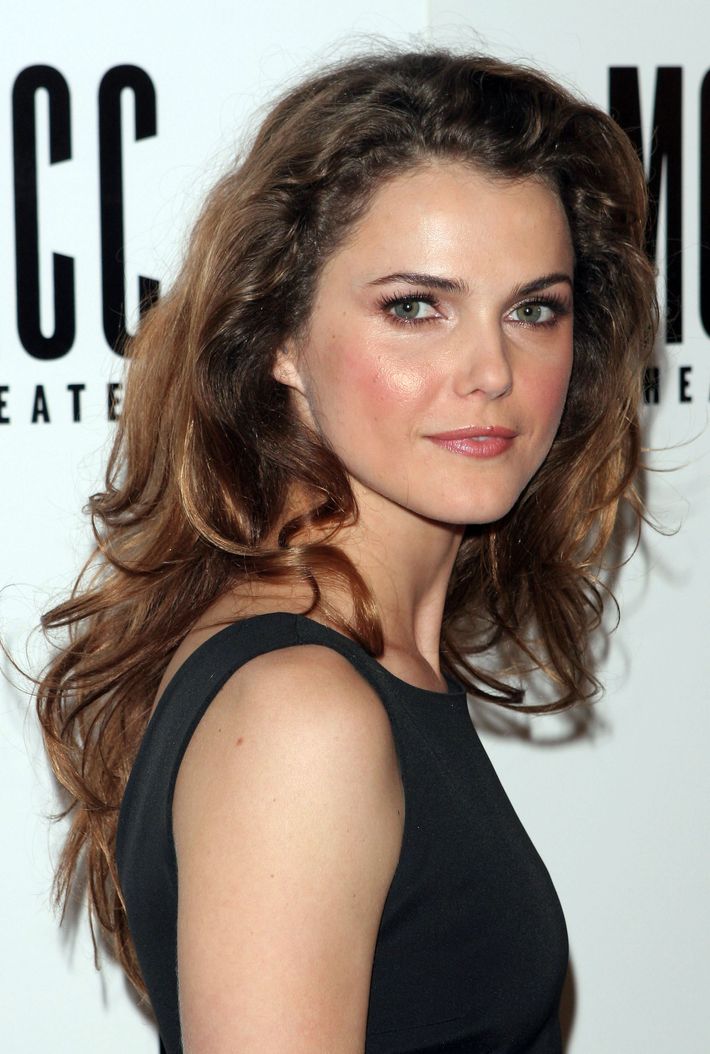 Sometime in the early aughts, she popped back onto the scene — perhaps she took some early versions of this hair-growing pill — but this time, her infamous curly mane got a little straighter. The once swirly, twirly Felicity do morphed into a stylistically rumpled, slightly wavy look.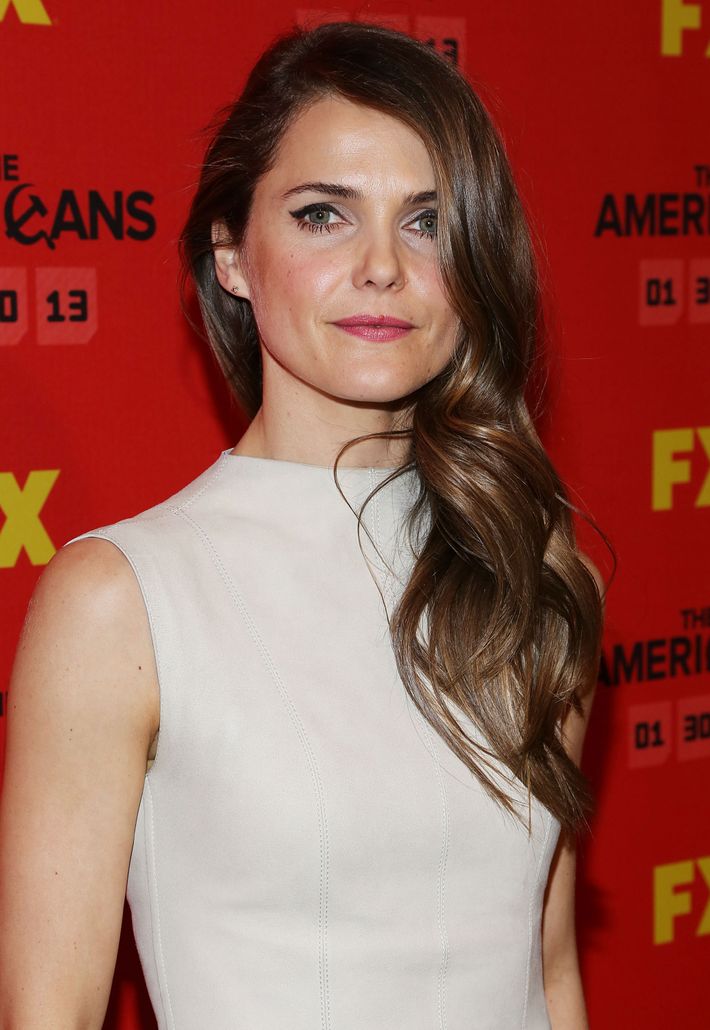 Now Felicity is back and starring in The Americans, where she's a covert KGB agent during the Cold War. Her hair is boob-skimming and mostly straight, save for a subtle, sexy bend.