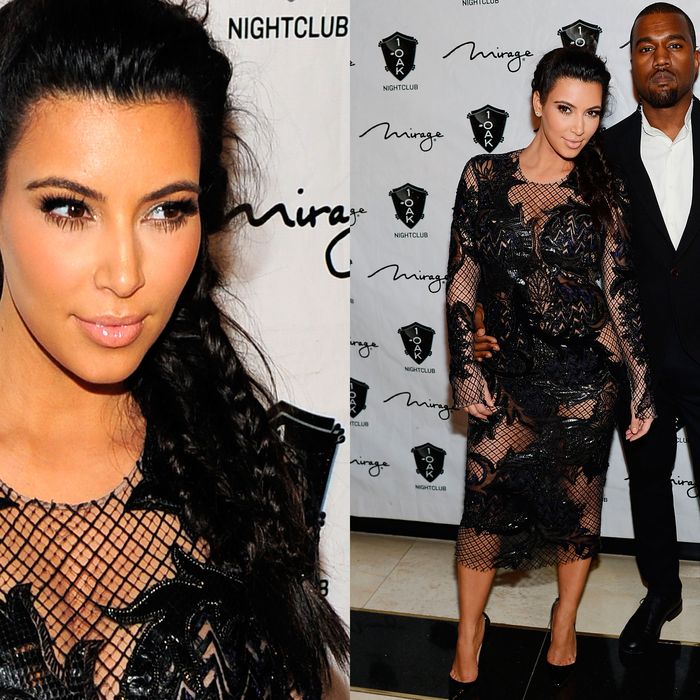 Photo: Steve Lawton/WireImage, Denise Truscello/WireImage
Only 24 hours after Kanye West called Kim Kardashian his "baby mama" in front of thousands of his closest friends, the couple walked the red carpet at 1 Oak Nightclub at the Mirage in Las Vegas for a party that Kim hosted. She wore a Julien MacDonald dress made from a trawl net with black, sea-plant-like appliqués. When we zoomed in, the appliqués appeared to be ivy-shaped and blue, because that's what we wanted to see. (But, really, there is a blue sheen.) There's also probably a flesh-tone underlay, lest we already get up close and personal with KimyEmbryo. Girl's messy side-braid completed her Glamorous Swamp Thing look.
Ye was disappointing. After a month full of kilts (and behind-the-scenes kilt-choosing videos), crystal-encrusted Margiela masks, and whatever this is, showing up in a black suit with a white button-down shirt to a New Year's Eve party couldn't be a bigger cop-out. Two out of 10 at best.