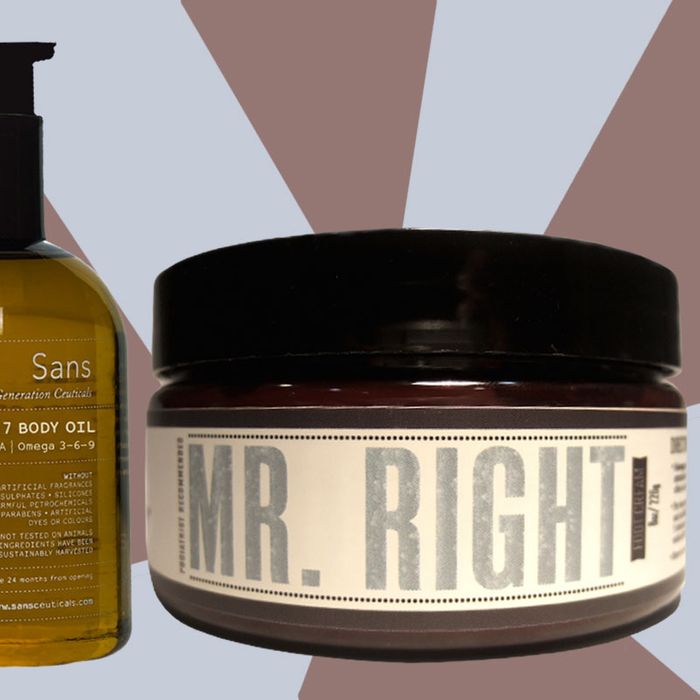 Each weekend, I test out a few of the many beauty products to hit my desk so you can decide if you want to, also.
Aromatherapy Associates Final Finish Body Serum ($62): The British skincare company paired up with Roland Mouret, the man responsible for his classy bodycon dresses, to make a rather fancy body shimmer. Meant to be the last thing applied to skin, it's less hydrating than it is good for leaving skin with the subtlest smattering of light-reflecting particles. And the quick-absorbing blend of ylang ylang, neroli, tuberose, and rose leaves skin smelling herbal-fresh.
Southern Hospitality Mr. Right Foot Cream ($12.50): This Brooklyn-based company (not to be confused with Justin Timberlake's BBQ restaurant) is dedicated to the wellness of your feet. The cream is thick, yet fast-absorbing, and surprisingly not greasy. There are eight scents in all to consider but the fresh and slightly citrus-y Mr. Right is what I imagine Ryan Gosling's hug to smell like.
Sans Activator 7 Body Oil ($50): What's so nice about this product is that it is completely unscented and gentle enough for sensitive skin; it's also great for people battling with eczema, which this oil also treats. While it's thick in consistency, it actually absorbs into skin without any sort of leftover residue. Loaded with super-moisturizing agents like vitamin A and E and rich in omegas 3, 6, and 9, this product is also meant to help heal sun damage and keep stretch marks at bay, plus skin will stay soft and hydrated all day.