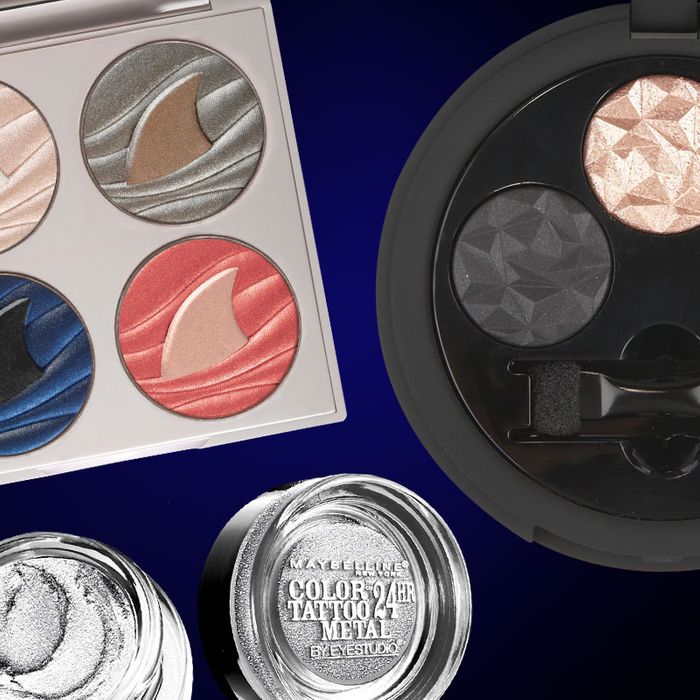 Each weekend, I test out a few of the many beauty products to hit my desk so you can decide if you want to, also.
Chantecaille Save the Sharks Palette ($83): Each season, this brand pairs up with a charity dedicated to helping a certain species of animals. For this season, it's the shark. Inspired by the sea, all of these subtly shimmery hues, with very fine flecks of sparkle, can be applied to the eyes and cheeks. The brand's velvety formula makes for a smooth application, but the shadows didn't have much color payoff. The peachy-pink blush delivered the most punch.
Topshop Eye Palette in Prism ($32): Upon first glance, the copper and silver shades in this palette look hypermetallic. Once applied to the skin, the copper tone nearly matched my eyelids' natural tone and just added a sparkly dimension. The black shadow is more matte than shimmer, which I found best used as a liner, applied with a dampened eyeliner brush. For this palette, use an eye shadow primer that'll hold onto the tiny flecks of shimmer, or else it'll end up migrating out to your temples, under eye, and like me, trapped under your contact lens.
Maybelline Eyestudio Color Tattoo Metal 24hr Cream Gel Shadow in Silver Strike ($6.99): If you apply this cream shadow directly onto eyelids, you'll get a seriously intense wash of pearlescent silver, ice-queen style. But that wasn't the look I was going for, so I used it as a shimmering  base and dabbed on the grey shadow from the Chantecaille palette over top. Even still, the outcome was a little too sparkly for day, but since it didn't fade or crease, it's great to wear out at night.