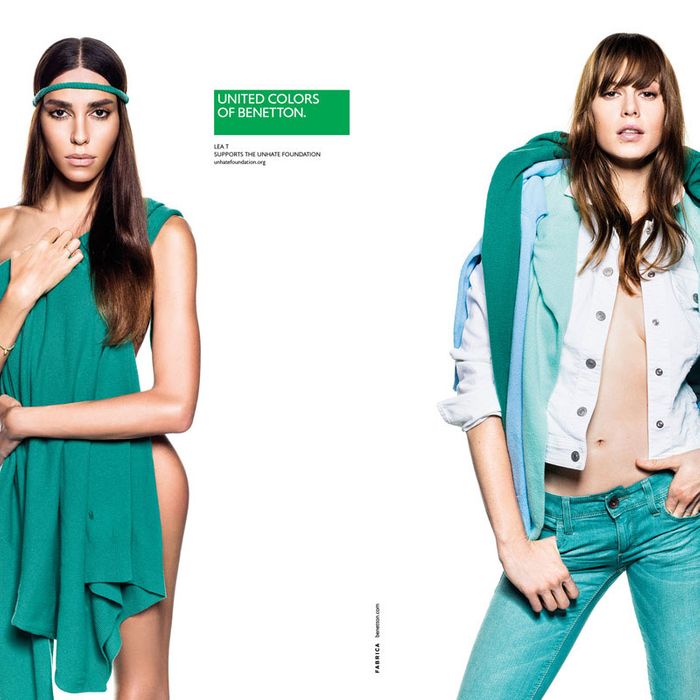 Photo: Courtesy of Benetton
The Benetton spring 2013 ad campaign launches today, and as the video below of Brazilian transsexual model Lea T. suggests, it is stuffed with a diverse cast of nine beautiful individuals speaking candidly about their personal lives. And, of course, because this is a fashion campaign, their interpretation of the word COLOR. Obviously.
Lea T.'s video is the most memorable, but this season's talents include a pink-haired Charlotte Free, who confesses her love for dancing "half-naked covered in sweat"; British boxing champion turned model Dudley O'Shaughnessy, who asks, "What is blue?"; and Sudanese model Alex Wek, who shares, "You have to be able to accept yourself bad and good because there is no perfect." Right on. Click through to see Lea T. barely cloaked in evergreen sweaters, Elettra Wiedemann wearing a gradient of blues and greens, and the other seven men and women in our updated spring ads gallery, below.