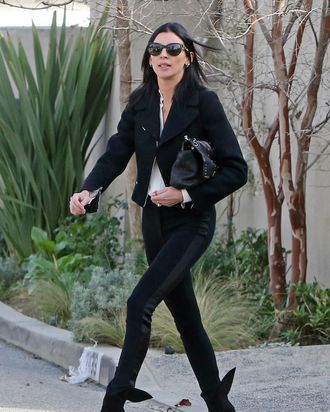 Photo: Premiere/CPR/FAMEFLYNET PICTURES
The last week has been a curious one for Liberty Ross. On Friday, the Internet learned she posed nude for Love, providing quotes in the accompanying interview, like, "As a model you have to be so strong as a human being, feet on the fucking ground," and "I think I am the only person who likes getting older! It felt like a relief when I turned 30." Always so poised! The next day, Us Weekly reported Ross had finally filed for divorce from Twilight super-fan Rupert Sanders, asking for joint custody of their two children.
Keeping with her comeback plans, Liberty emerged from her Hollywood home on Tuesday wearing the perfect the-world's-just-seen-my-boobs and post-divorce-filing outfit. The black jacket and pants sort of feel like a suit (she's so serious right now), but the details — zippers, a tuxedo stripe — remind us she wouldn't be caught dead at Ann Taylor. As for her bag, she's hugging it under her arm, which we learned yesterday is a trend. Other accessories: mandatory sunglasses, her middle-finger ring, and is that a hair-tie on her thumb?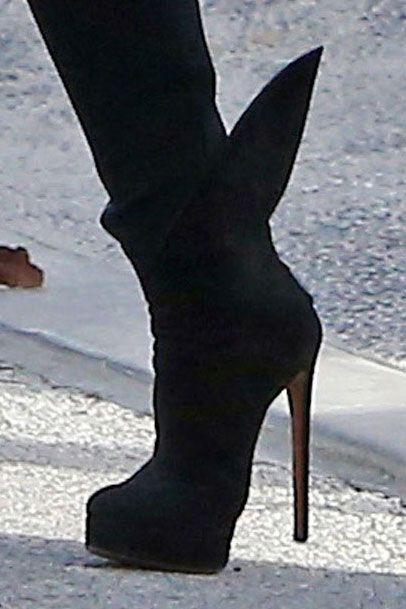 Lastly, those Alaïa boots. Two words: K-Stew's sneakers.