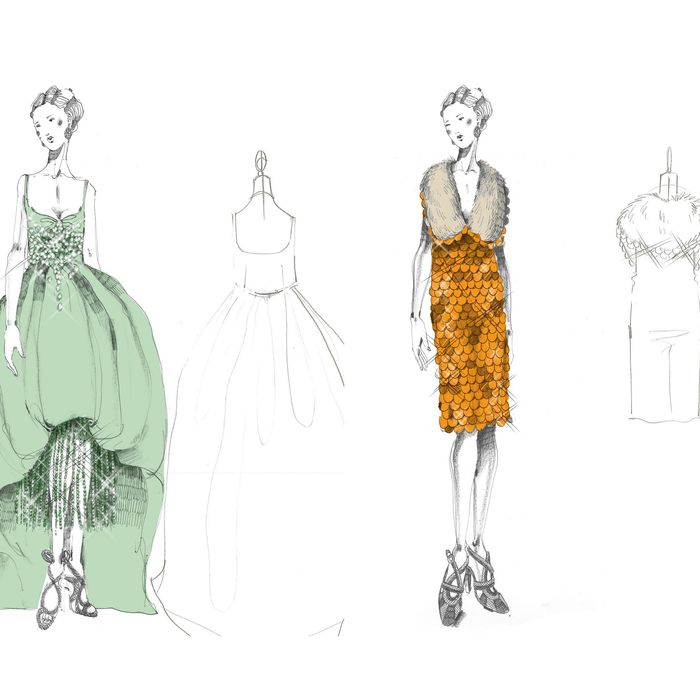 From British Vogue comes a glimpse at the 40 outfits Miuccia Prada created for Baz Luhrmann's The Great Gatsby. She and costume designer Catherine Martin drew from Prada's and Miu Miu's archives to put together embellished dresses for Daisy Buchanan and her crew. Said Martin:
Baz and Miuccia have always connected on their shared fascination with finding modern ways of releasing classic and historical references from the shackles of the past … This connection is central to our relationship with Miuccia Prada on The Great Gatsby, and has connected our vision with hers. In the same way Nick Carraway reflects on a world that he is within and without, we have tried to create an environment that the audience will be subconsciously familiar with, yet separated from.
Gatsby and fashion have been intertwined for some time. Ralph Lauren designed the attire for Jack Clayton and Francis Ford Coppola's 1974 adaptation of the book, and perhaps Luhrmann chose Prada for his version because they've worked together before — the pair collaborated on one of Leonardo DiCaprio's looks in Romeo + Juliet. Those were the Leo days.