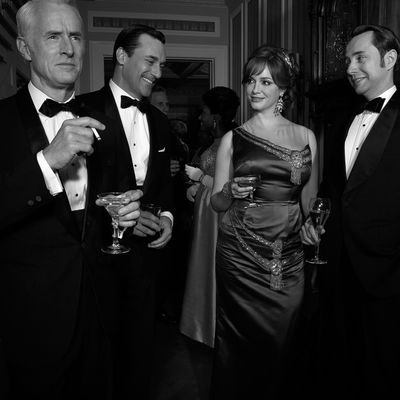 Mad Men, Season 6.
Photo: Frank Ockenfels/AMC
AMC released the first promotional photos for Mad Men's sixth season, and there are lots of promising fashion developments. First up: Joan Harris, who got that significant pay raise last season, has gone completely Liz Taylor with tons of bling and some fascinating hip embellishments. Let the bejeweled turbans commence! Also of note: Pete Campbell's awesome sideburns. 
Meanwhile, poor Peggy Olson's still stuck in her Peter Pan collars. NEXT.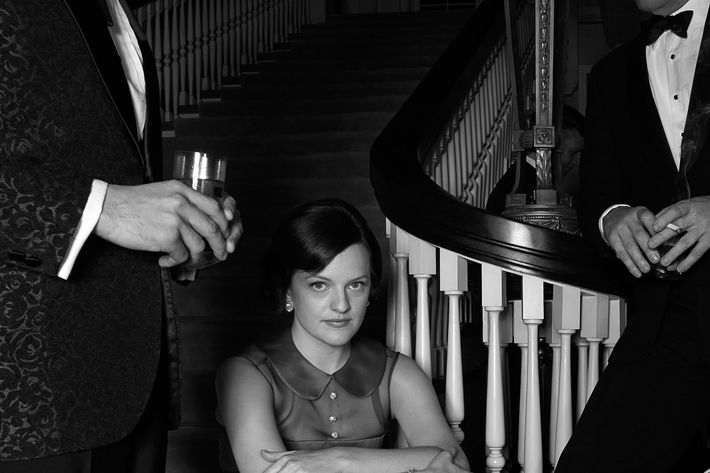 Betty Francis is skinny again! Her torpedo boobs are looking sharp, but we'll miss her floral shame-eating robes. As for Megan Draper: Well, she just looks awesome, as always. Now that Jane Sterling is officially out of Roger's life, it would appear that Megan gets to fill her shoes as the show's resident wearer of genie outfits. And Sally Draper wears lace gloves, because she's a woman now.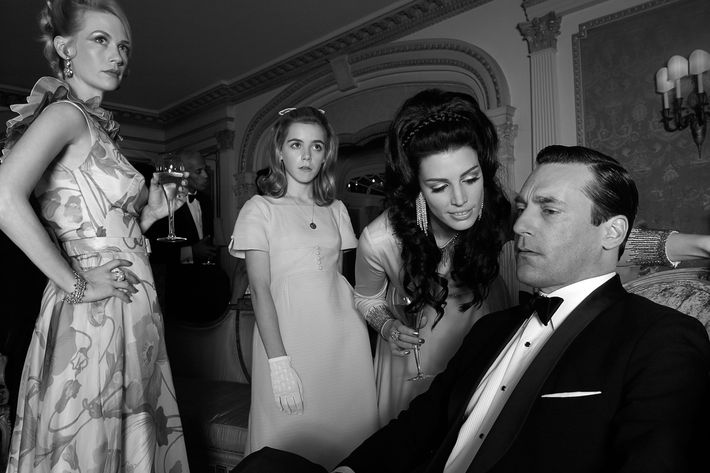 Harry Crane absolutely must line up a collaboration with Warby Parker, immediately.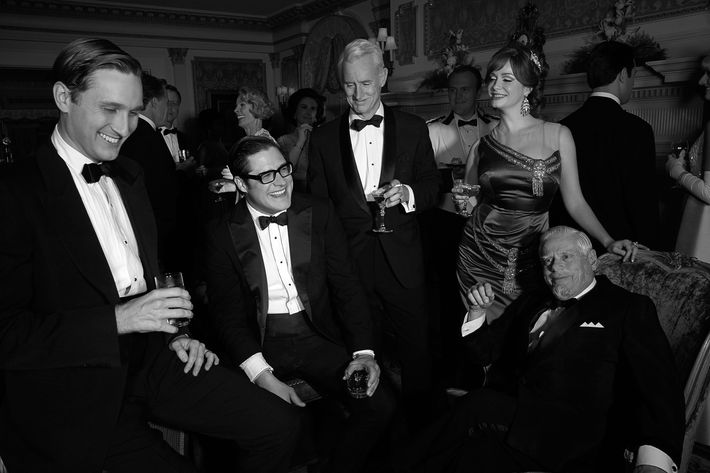 April 7, kids!