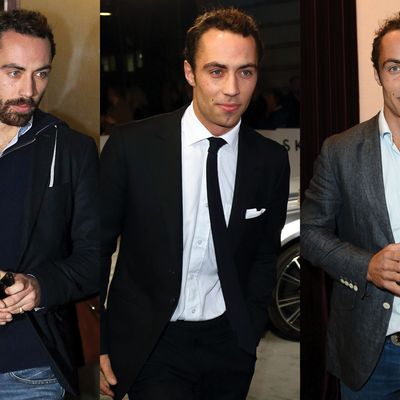 Scruffy James, cleaned-up James, and cocktail James.
Photo: Danny Martindale/WireImage; Mike Marsland/WireImage; Splash News/Corbis
Of the three Middleton children, James is by far the most elusive. But this doesn't mean he's any less interesting than his more famous siblings. For one thing, his tush is just as worthy of admiration. And let's not overlook his strong cheekbones, piercing eyes, or healthy chest of hair, which he's not shy about showing off with that tricky third buttonhole. Always smartly dressed, the man knows his way around a skinny tie. And best of all, he's close with his sisters — for all we know, he's eating birthday cake with Kate right now! — which is always an endearing trait in men.