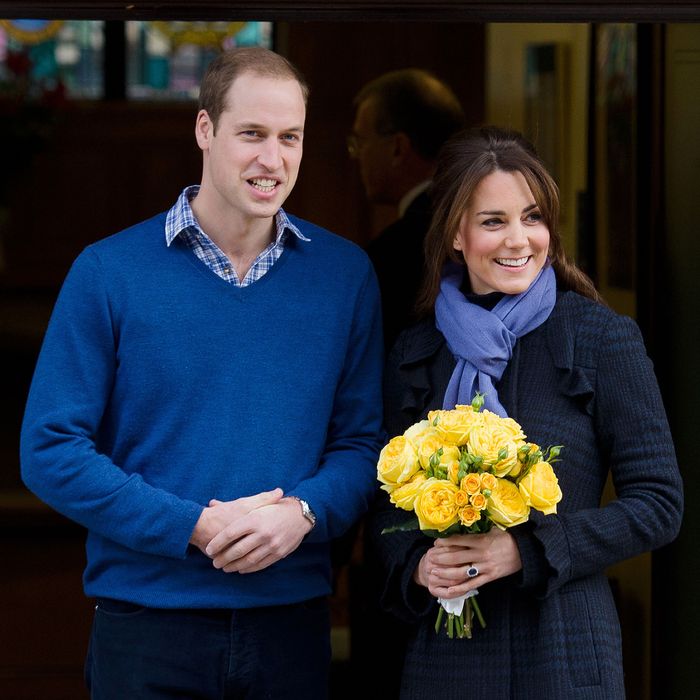 Wealth, in utero.
Photo: LEON NEAL/AFP/Getty Images
There are many things we don't know about Kate and Will's future baby, but one thing's for sure: He or she will be very rich at some point. According to a long-standing royal decree, the future monarch will inherit a considerable amount of land — or "duchy," in fancy royal terms — worth approximately £348 million ($550 million) in total. As for income, the duchy yields annual revenue of about £13 million (about $20 million) thanks to leases and so forth, according to Bloomberg. What's more, the heir won't have to pay taxes on any of it, thanks to a 1993 agreement between the queen and Prime Minister John Major.
Obviously, there's a lot standing between the fetus and its fortune — several other heirs, including Prince William, for one thing. What's more, if and when it does inherit all this stuff, he or she will still have to fund all the staff and upkeep at the properties, as well as the royal duties to host events and go on royal tours. And buy clothes, of course! Custom McQueen doesn't pay for itself, you know.