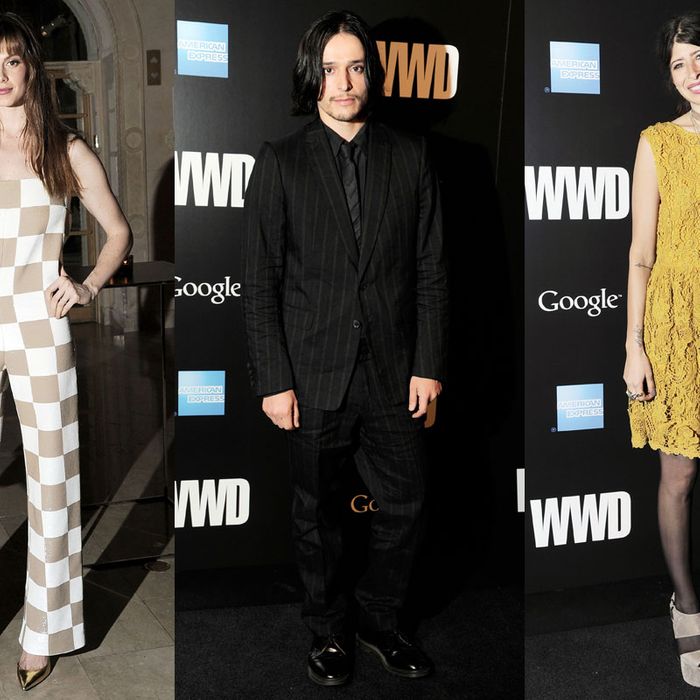 Elettra Wiedemann, Olivier Theyskens, and Pamela Love.
Photo: Patrick McMullan
Now that awards season is starting, which actors are designers hoping to dress this year? At last night's WWD Summit dinner, everyone named Cate as their red carpet favorite, although no one knew if she was nominated. "I don't know if she'll be there, but we're big fans," said Proenza Schouler's Lazaro Hernandez. "Maybe she'll go just because she's incredible," added Elettra Wiedemann. Meanwhile, the Proenza designers also have their eyes on Jennifer Lawrence for the Oscars. "I'm interested in her," said Hernandez. Marc Jacobs, on the other hand, couldn't care less: "I really don't pay attention to the red carpet dressing thing."
Meanwhile, Jenne Lombardo and Athena Calderone both showed up in crop tops, and Andrew Rosen discussed his sparkly, brand-new Lanvin sneakers. See all the guests' quotes in our slideshow.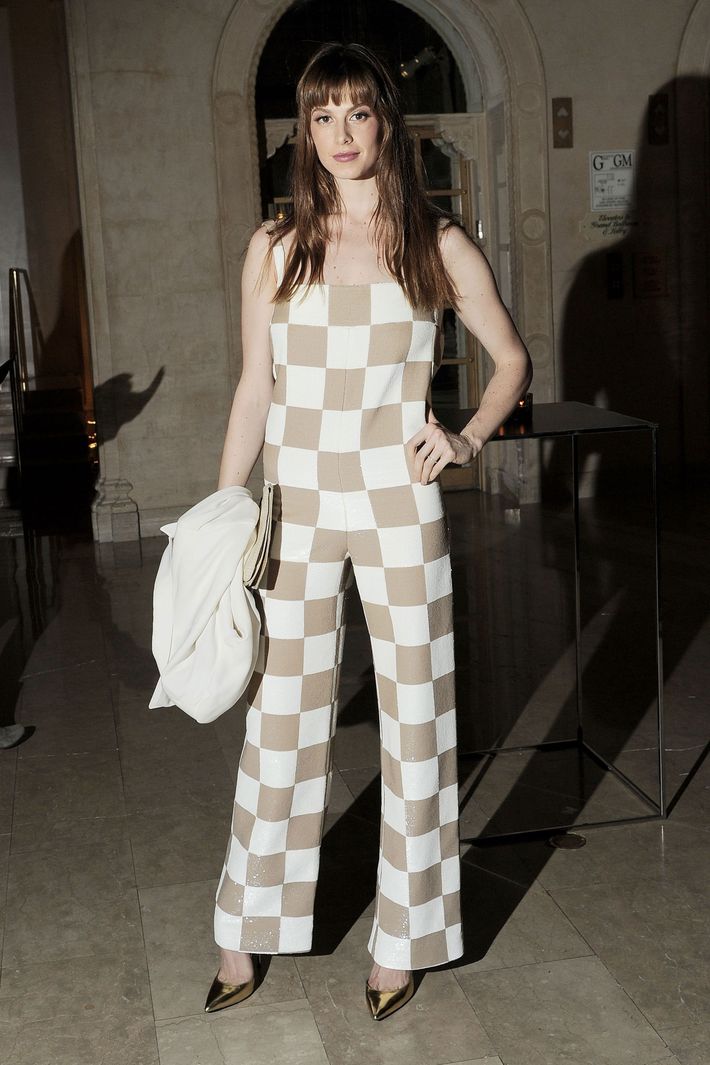 Elettra Wiedemann
Awards season is coming up. Any red carpet outfits you're excited to see? I always think Cate Blanchett is like, a great of the great. I love to sit down at my desk in my sweatpants in the morning, and look through the pictures, and think about all the work they had to do to look that amazing — that I didn't have to do!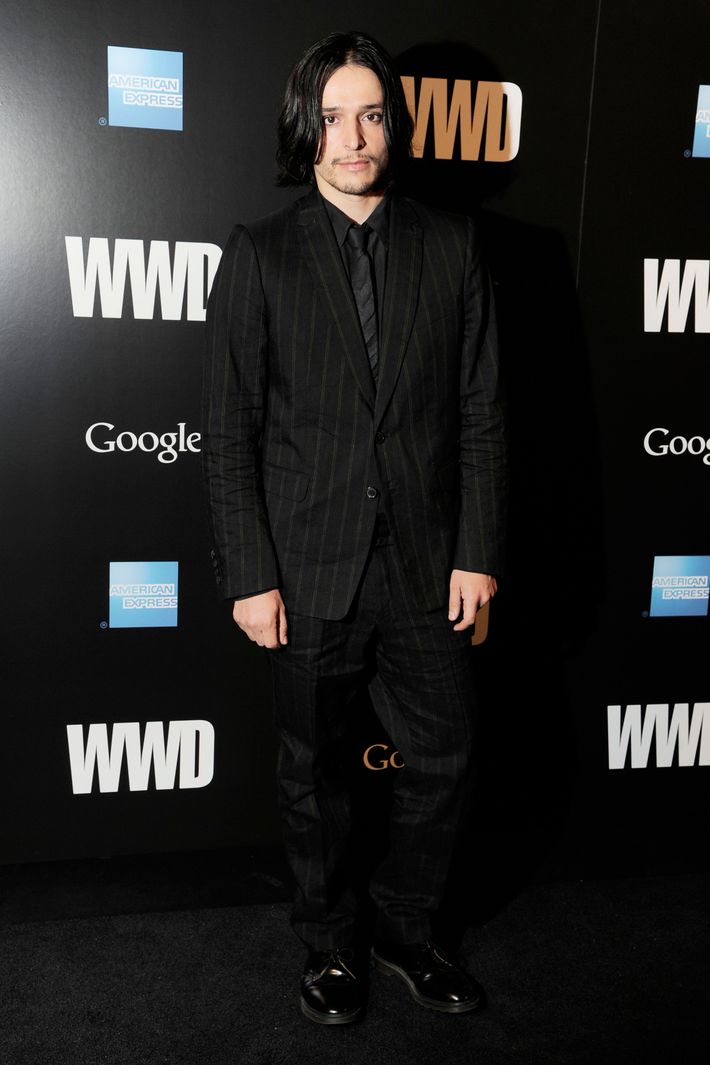 Olivier Theyskens
Have you bought anything new yet this year? Every time I go to stores, I look at everything, but not for buying. I always just look at it. And I wear a lot of Theory. A lot of the sweaters, the shirts, the pants, the jeans. Because I'm working on it all the time, so I like to wear it.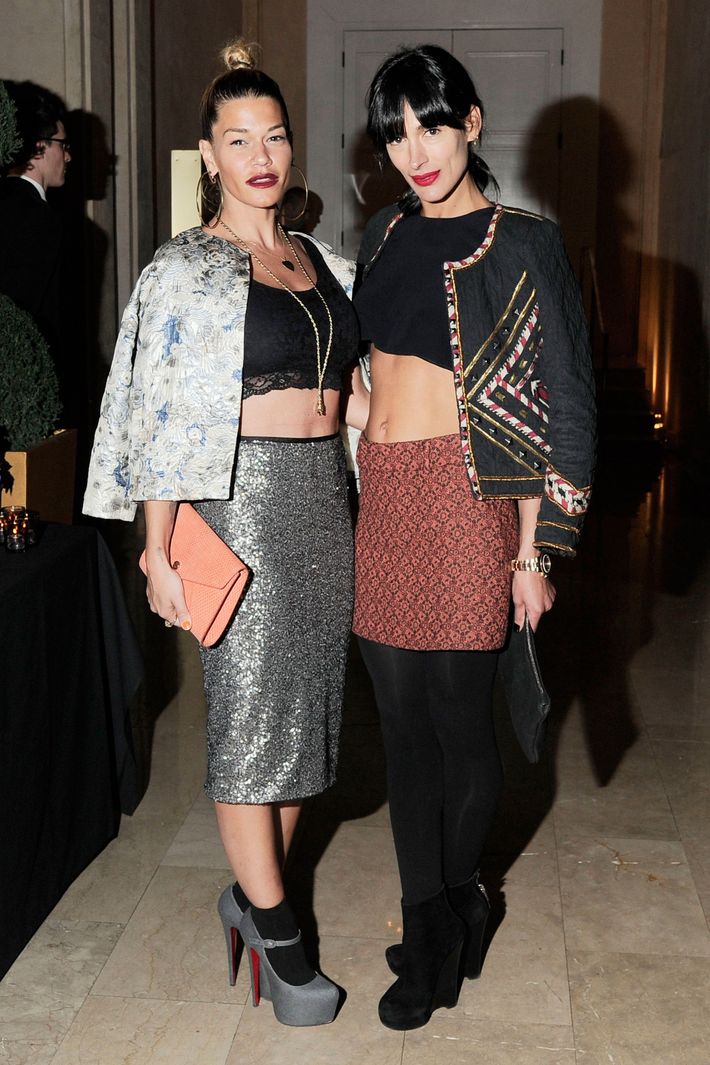 Jenne Lombardo and Athena Calderone
Did you two coordinate? JL: Unintentionally! What did you say when you saw each other? JL: Um, your stomach looks better than mine. Both of your stomachs look pretty tan. JL: Colombia. AC: Tulum. Any tips for bare midriff? JL: Yes. Starvation.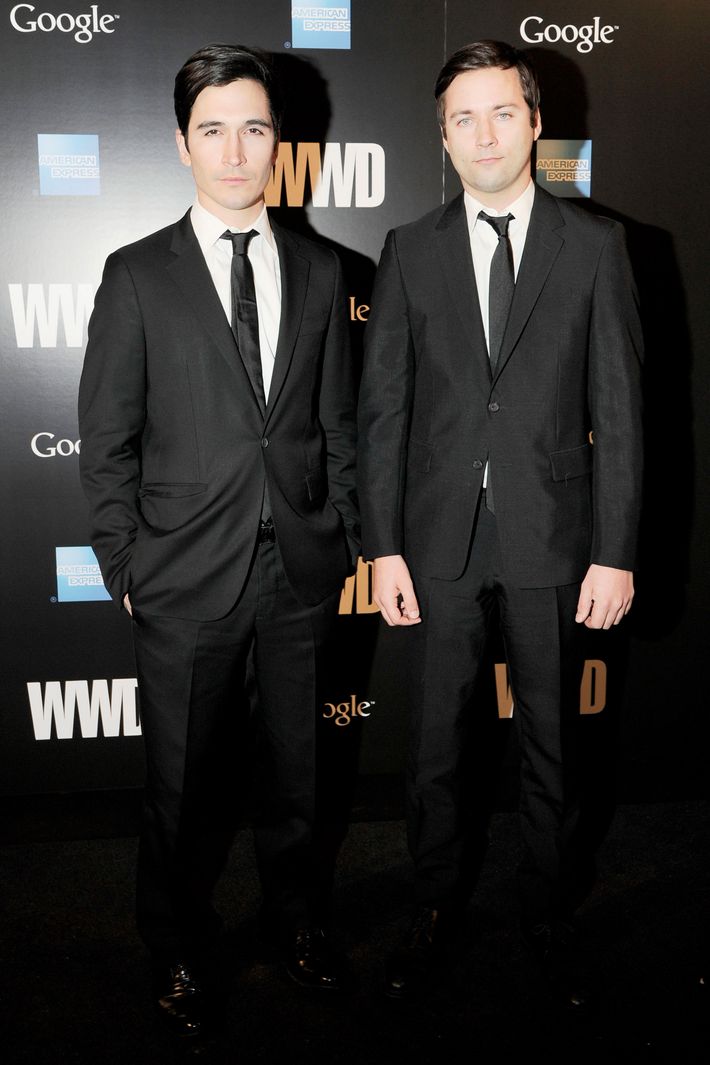 Lazaro Hernandez and Jack McCollough
Is there anyone you're hoping to dress for the Oscars this year? JM: We've dressed Lizzie Olsen a couple times, and she's a cool girl. Jennifer Lawrence is great, too — she's doing interesting things. LH: Jennifer Lawrence maybe. I'm interested in her. But we focus more on the Oscars than we do on the Golden Globes.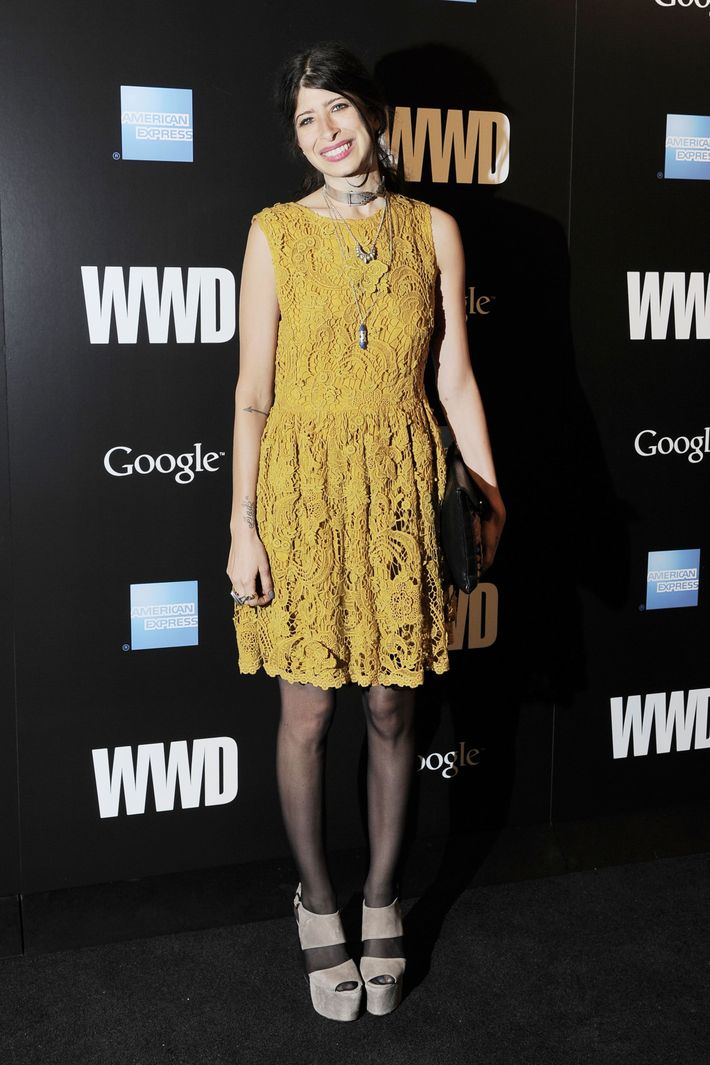 Pamela Love
Is there anyone you're hoping to see your jewelry on this awards season? I always say Neil Young, but I don't think he goes to awards shows. Let's say Anne Hathaway. She's very beautiful.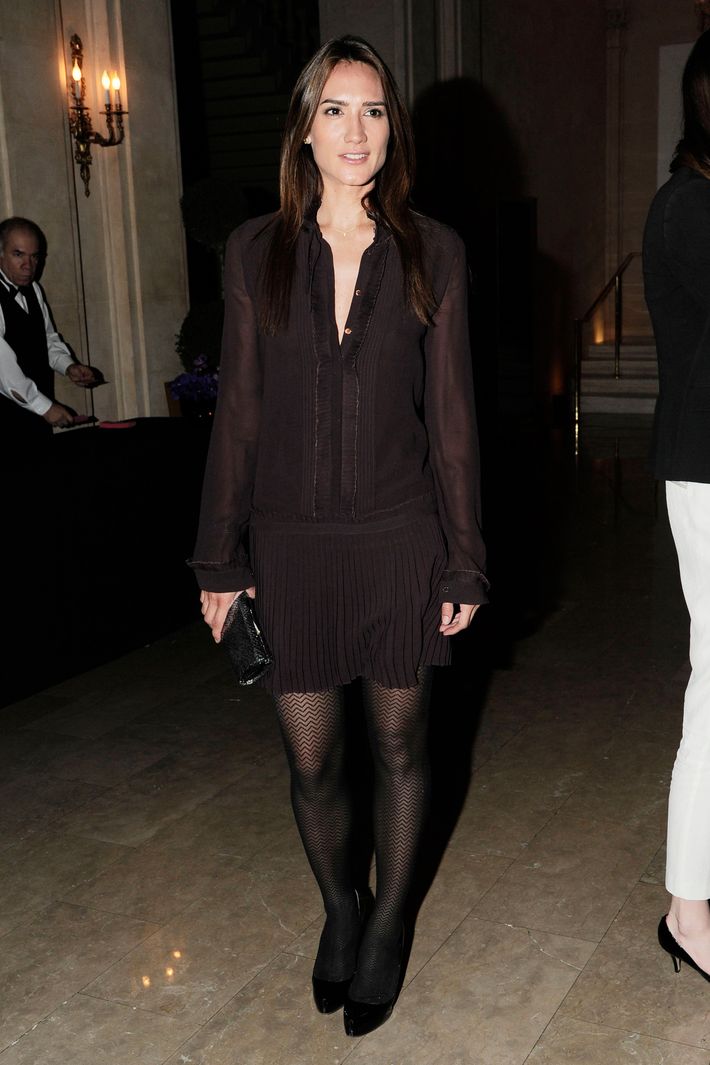 Zani Gugelman
Have you bought anything so far this year? I was just in Colombia and I bought the most beautiful cebu, these beautiful, huge clams. They're like, ten inches, all polished pearl. You put them all together in a big bowl.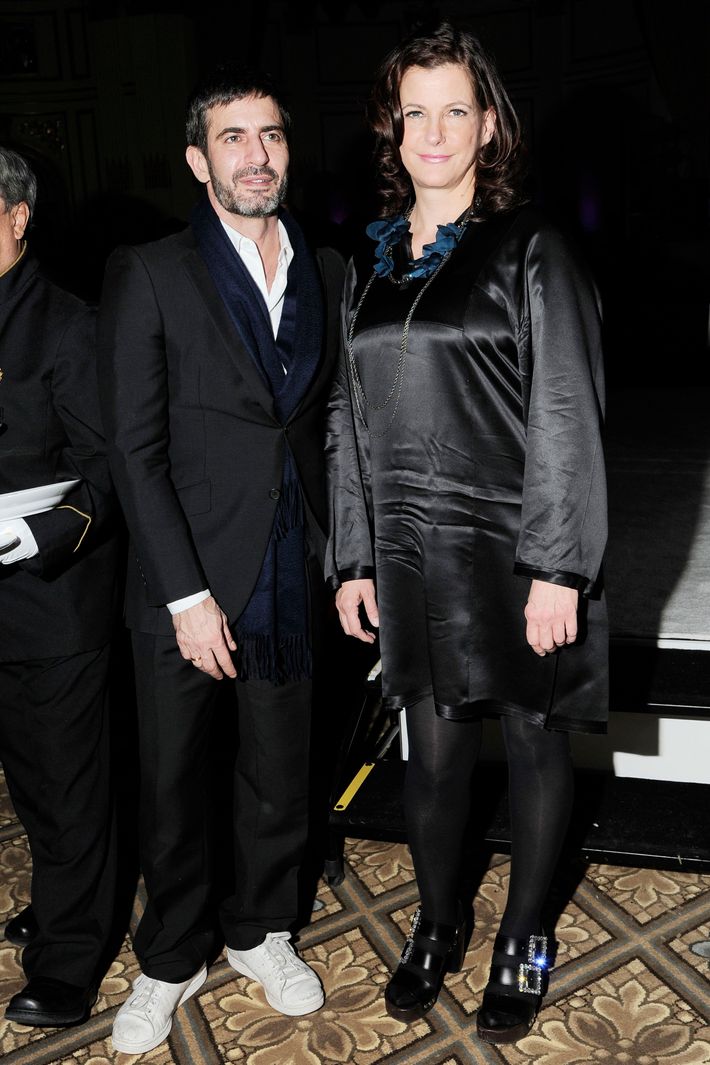 Marc Jacobs and Bridget Foley
Any stars you'd love to dress for the awards shows this year? MJ: No, I really don't pay attention to the red carpet dressing thing. I'm more interested in seeing actresses' work in films than what a stylist puts them in for the red carpet, which is usually a very low-cut, mermaid-type dress, which is never one of my favorites.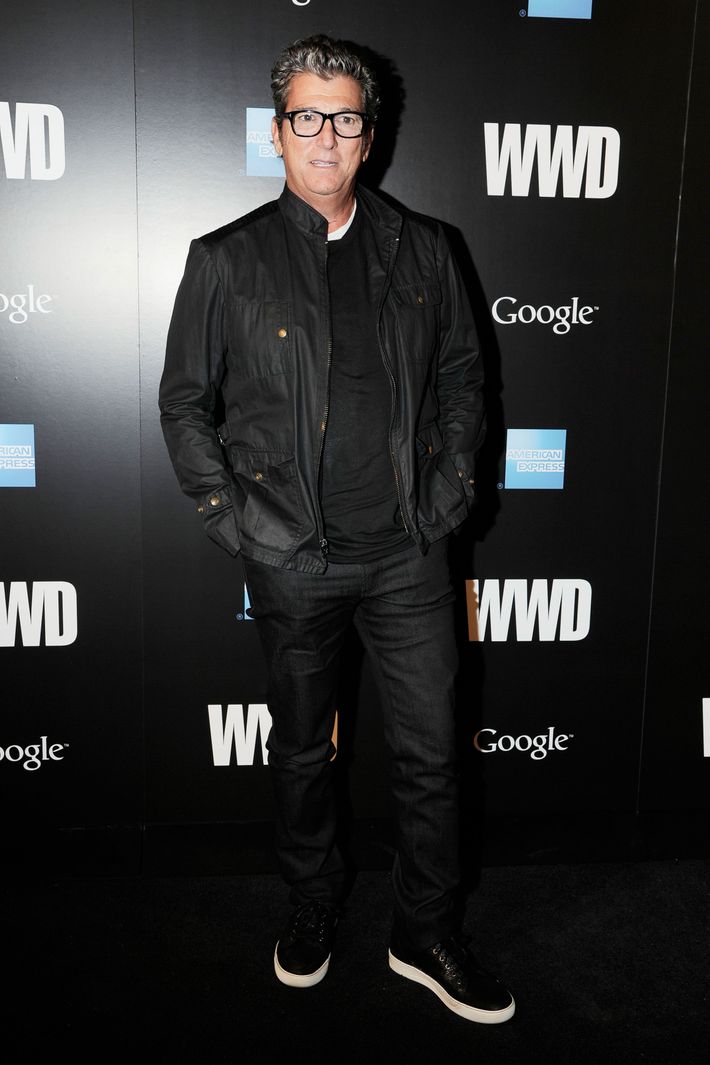 Andrew Rosen
Have you bought anything for yourself so far this year? I actually have. I went shopping this weekend and bought a bunch of stuff, including the sneakers that I'm wearing, which are Lanvin. I did a bunch of damage at Jeffrey over the weekend.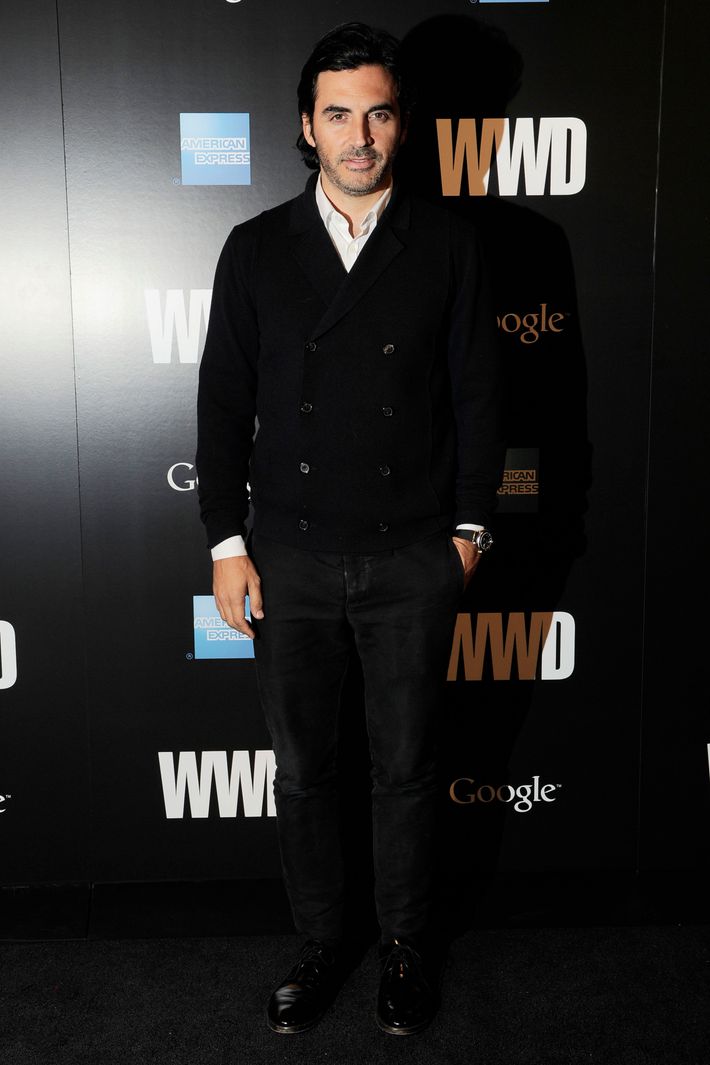 Yigal Azrouel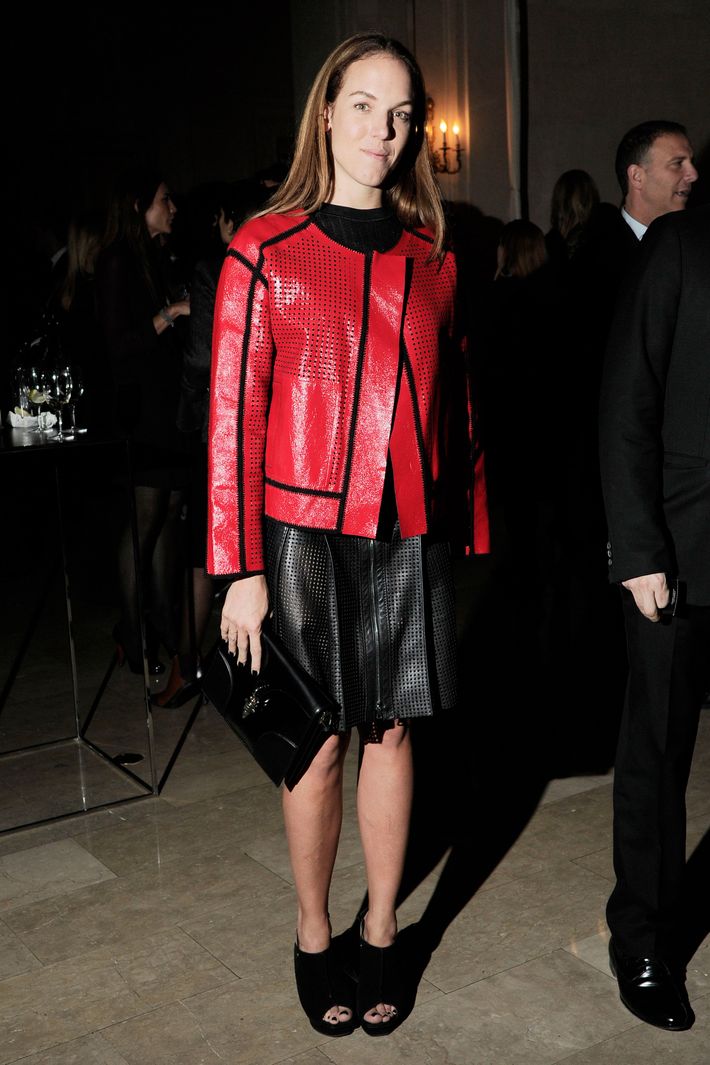 Shirley Cook