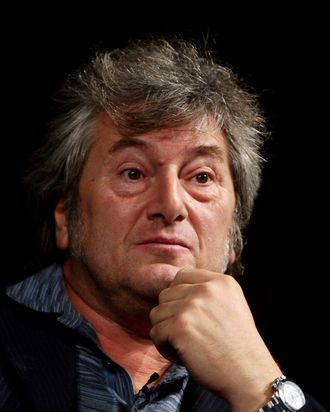 Photo: Vittorio Zunino Celotto/Getty Images
More than a week after the BN2 Islander carrying Vittorio Missoni, his wife, two friends, and two pilots disappeared near Los Roques, a tiny mark on the Venezuela military's radar might show where the aircraft suddenly lost altitude, Italy's La Repubblica writes. According to the Italian Embassy in Caracas, "It's an area where the water depths reach 2,000 meters, considered too much for the instruments available at the moment." The countries are expected to extend their search for another eight days, focusing on that spot and bringing in more useful tools.
La Repubblica adds that last night, a Cessna 206 made an emergency landing en route to Caracas, after taking off from Margarita — not too far from Los Roques — because of engine failure. The four passengers were okay.
Related: Body Found Off Coast of Venezuela Unrelated to Missoni Disappearance
Good Morning America Has Last Look at Vittorio Missoni, Plane Before Disappearance
Vittorio Missoni's Son: 'My Father Will Come Back'
Venezuela: Missoni Wasn't Kidnapped
Pilot Says He Watched Missoni Plane Vanish [Updated]
Angela Missoni: 'Our Hope Is That' Vittorio 'Is Still Alive'
Plane Carrying Vittorio Missoni Has Gone Missing