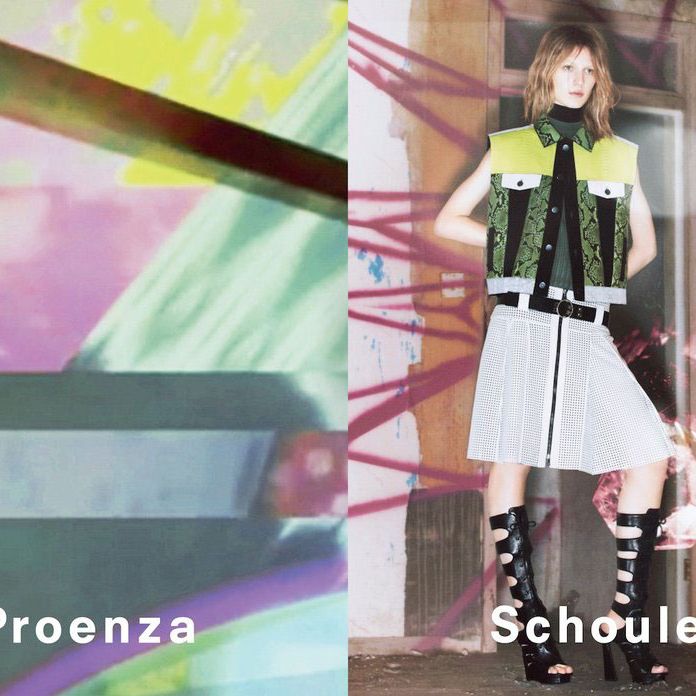 Proenza Schouler spring 2013, by David Sims.
Photo: Proenza Schouler
David Sims, the photographer behind Rooney Mara's new Vogue cover, is also racking up the spring campaigns: He shot both Proenza Schouler's and Jil Sander's new ads, as well as those for Salvatore Ferragamo and Repossi. Meanwhile, Tom Ford lensed his own campaign, as usual. See all of the latest additions to the spring ads slideshow here.