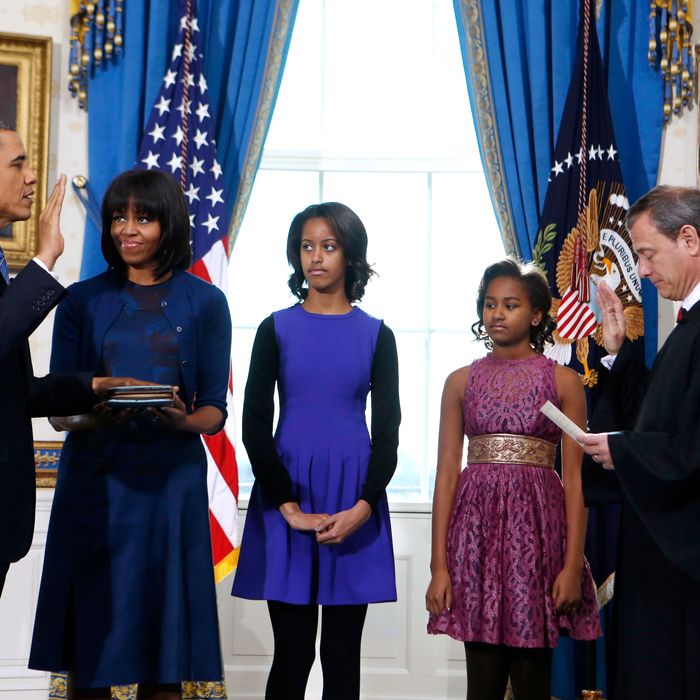 Photo: LARRY DOWNING/AFP/Getty Images
An inauguration buzzkill piece published on Politico this morning attempted to convince us that the Obama White House is "not-quite Camelot" because the president and First Lady have only gone on dates to local restaurants eighteen times since he took office — "a fraction of the visits Obama has made to golf courses on the leafy outskirts of the district." Any other weekend, we might have bought it. But it's pretty hard to swallow during an inauguration when the president has been collecting spousal gold stars as he performs his ceremonial duties.
Not only did the president formally endorse his wife's bangs yesterday, he was also sworn in on a bible belonging to Michelle's grandmother, LaVaughn Delores Robinson. According to the Chicago Sun-Times, the bible was given to Robinson — "the first female manager of a Moody Bible Institute Bookstore" — on Mother's Day, 1958, by Michelle's father. Now it will live in the National Archives. We're feeling a little get-a-room-you-two and we haven't even gotten to the dancing yet.