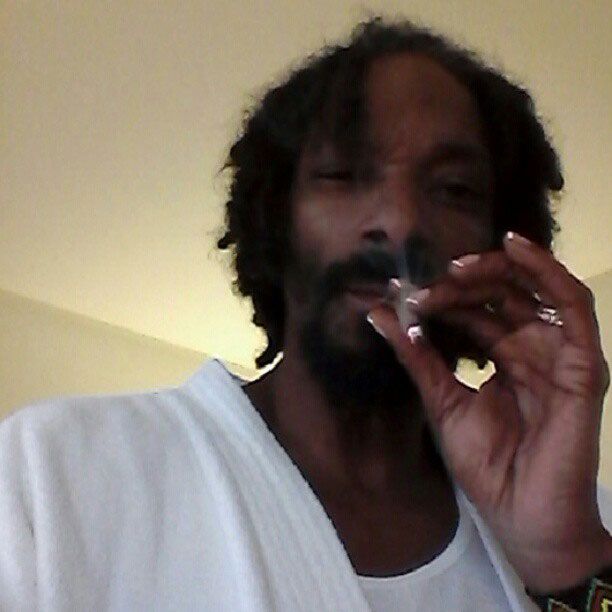 Photo: snoopdogg/Instagram
Inspired by Snoop Dogg's Instagram photo of himself with a French manicure. The caption: "French tip for the french enhale [sic]."
When the rolly's in your hand ma
(French tips like it's hot, French tips like it's hot, French tips like it's hot)
When I'm taking a selfie on my cell phone
(Selfie like it's hot, selfie like it's hot, selfie like it's hot)
And if a salon get an attitude
(180 like it's hot, 180 like it's hot, 180 like it's hot)
I got a Hard As Nails kit by Sally Han-son
And I do my manicure myself cause I got it going on
I'm a gansta, but y'all knew that
Da Big Boss Dogg Lion, yeah I had to do that
I keep an emery board on me always
Next to my slick clippers, in my pocket it stays
Ain't no other way to play the nail game I play
Once I cut so much I had to get Band-Aids
"two!" — "one!" — "yep, three!
of your Caviar Manicures by Ciaté"
I can't fake it, better take some sparkles, too
Who knows what S N double-O P will do?
But bring your friends, all of y'all come inside
I get Sephora Beauty Insider points for everything I buy
And don't change the dizzle, turn it up a little
I got a living room full of polish and brizzles
Waiting for my tips to dry before I "enhale"
Dre, will you braid my hair into pigtails?