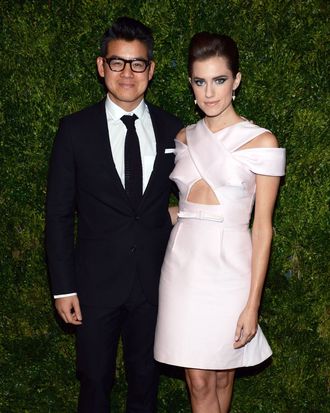 Peter Som and Allison Williams.
Photo: Dimitrios Kambouris/Getty Images
Today, multiple editors received an e-mail from hair brand Wella, which sponsors Peter Som's fashion show, stating that they had "received word from Peter Som's team and he will not be showing this season at NYFW." Som has continuously showed his collections during New York Fashion Week since his label's debut in 2001. A favorite of women like Allison Williams and Michelle Obama, Som also worked as a consultant for Tommy Hilfiger's women's runway collection until last July. His reasons for canceling the show, which was originally scheduled for Friday, February 8 at 10 a.m., remain unknown.