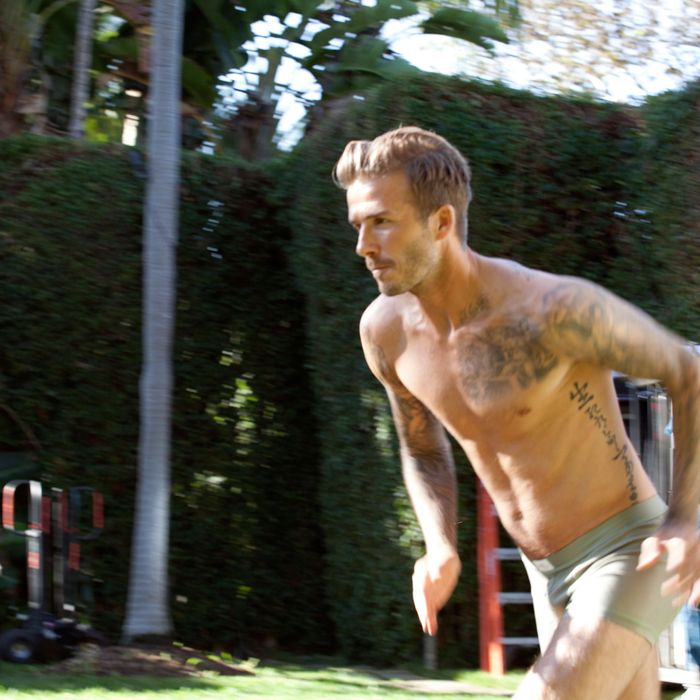 The kind — really too kind — folks at H&M sent us a batch of behind-the-scenes photos from their upcoming David Beckham Bodywear campaign, which breaks February 6. Directed by Guy Ritchie, a boxer-brief-clad Beckham runs through the streets of Beverly Hills, and … we don't need to type much more, but we did write some captions, if reading's your thing.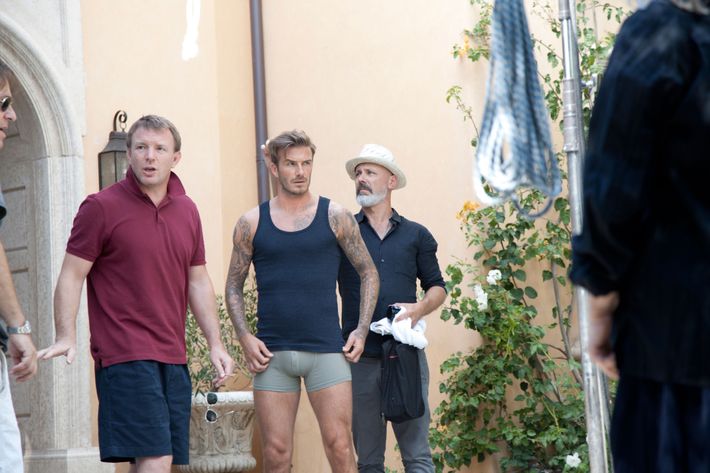 "Listen up: No one else except for Mr. Beckham's follicle masseur is allowed within a five-foot radius of him."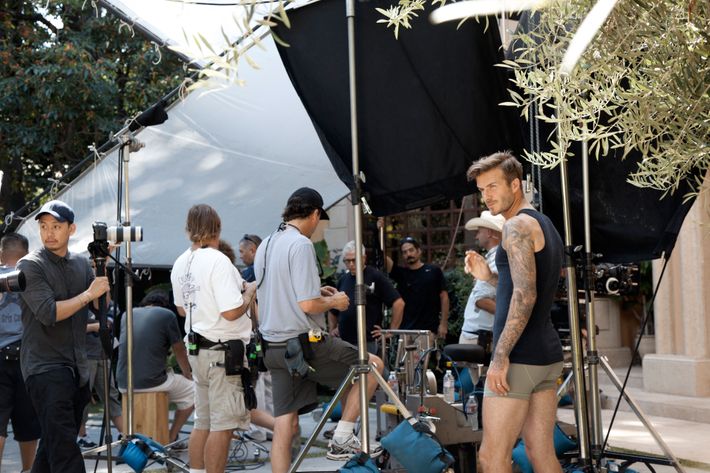 Sometimes, I spend hours thinking about those pants that unzip at the knee and become shorts.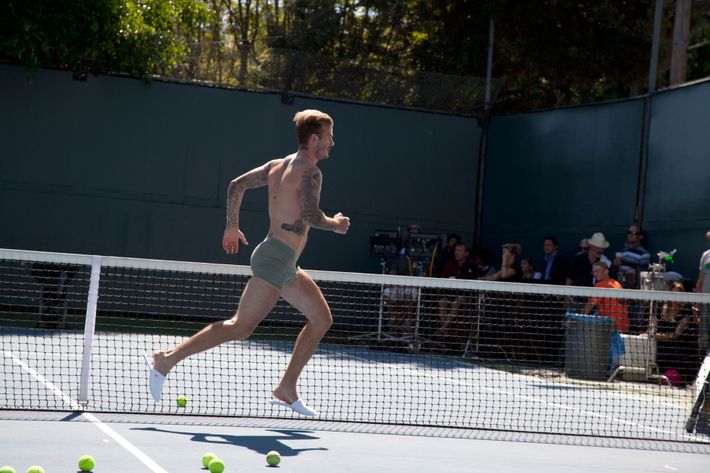 "Victoria's plastic surgeon doesn't want me doing any activities where balls fly at my nose."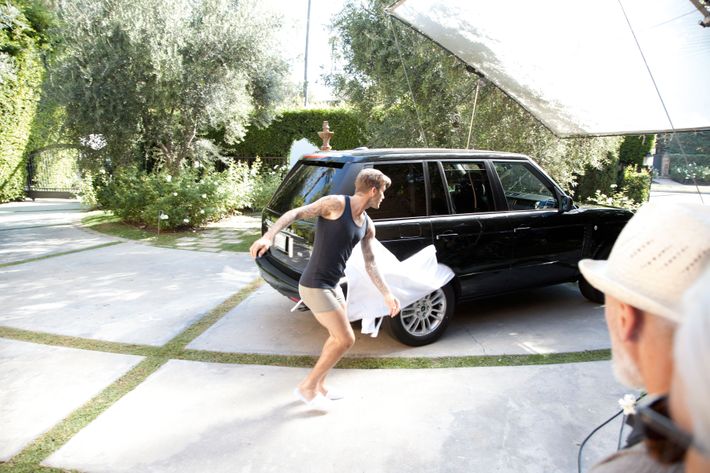 Odd. The last time I did this trick, Romeo turned into a Burberry model.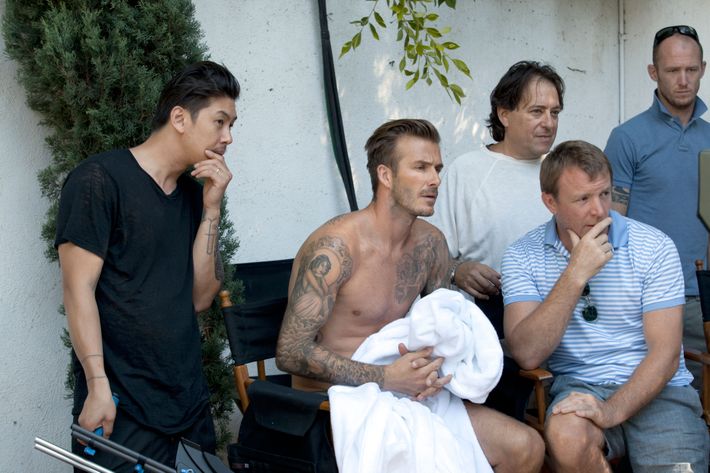 Guy: "Is Victoria using your David Beckham for H&M statue as a back-scratcher?" David: "She has loads of them."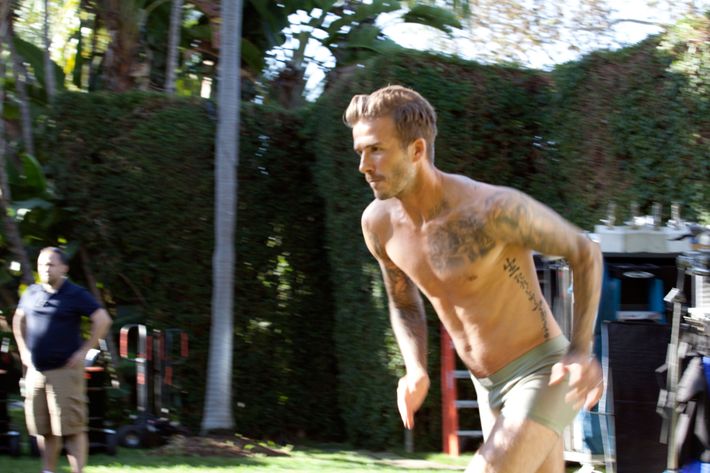 Okay … it's jeté, grand jeté, grand jeté, then end in an arabesque.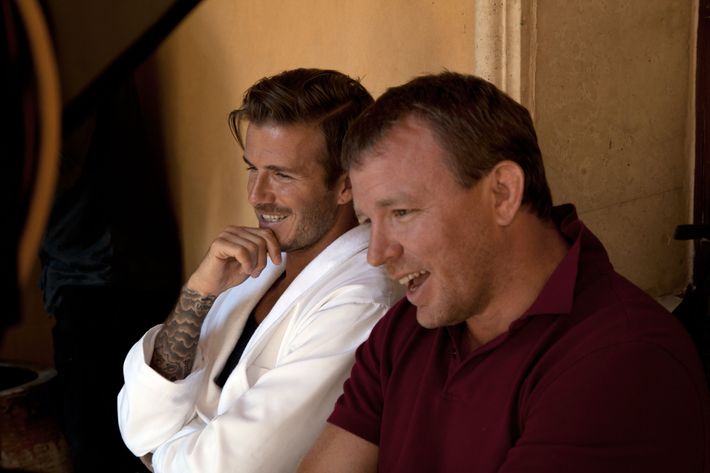 David: "I can't believe you haven't seen 'Charlie Bit Me!'" Guy: "This is brilliant!"