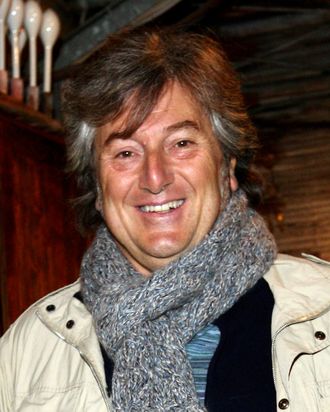 Photo: Vittorio Zunino Celotto/Getty Images
While the search continues near Los Roques, Venezuela, for the plane carrying Missoni CEO Vittorio Missoni and five others, Enrique Rada, whose Cessna 402 took off after the BN2 Islander, told Turin's La Stampa (via Reuters): "I saw them right in front of me as they were swallowed up by a huge cumulus cloud … It was a lightning bolt. It must have been a lightning bolt." He tried to make radio contact with the aircraft, but couldn't reach the pilot. Italian media speculate the passengers may have been kidnapped.
Update: The Daily Beast writes that the son of Guido Foresti (one of the five people in the plane with Missoni) received a text message from his father last night reading, "Call now, we are reachable."
Italian telephone company Telecom Italia Mobile confirmed to a local television station that the message was sent, but they say they cannot verify exactly when it was written. Foresti's son had been in regular contact with his father and says that he had heard from him before the plane took off, making the message even more curious.
The son has tried to call since, but the phone is no longer on.

Related: Angela Missoni: 'Our Hope Is That' Vittorio 'Is Still Alive'
Plane Carrying Vittorio Missoni Has Gone Missing