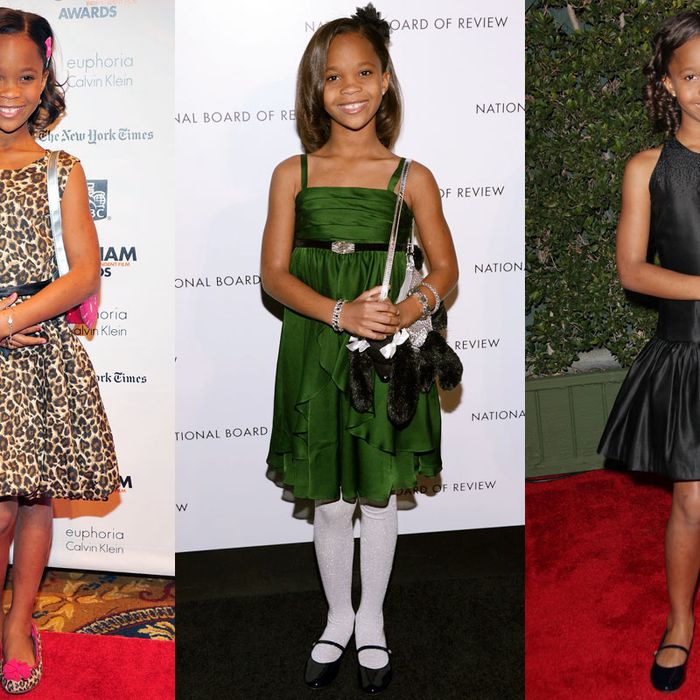 Quvenzhané Wallis.
Photo: Getty Images
At just 9 years old, little Quvenzhané Wallis is the youngest nominee for Best Actress in Oscar history. Even more impressive, she was only 6 when she shot Beasts of the Southern Wild, the film she's nominated for. She has obviously enjoyed her swift rise to stardom, whipping her hair back and forth at film festival parties and posing confidently on red carpets, her hair in bouncy curls and her hands firmly on her hips. She even has a trademark accessory, a stuffed-animal purse that she owns in several different colors, including pink.
As the Oscars approach, designers will vie to dress the female nominees, but Wallis will be a tricky case. Because of her youth, her outfit will be judged for its age-appropriateness, not by designer or season or whether it "flatters her figure." For that same reason, she'll be impervious to the criticism most celebrities face on the red carpet, unless she wears something wildly improper. Judging by Wallis's red carpet looks so far (which have included Ralph Lauren Childrenswear and David Meister Signature), there's nothing to worry about: She's a happy, spunky kid wearing normal, adorable kids' clothes with confidence. But this is the Oscars — no matter how old you are, you go all-out. And if you're a 9-year-old girl, you're not going to miss that opportunity.
Although Wallis is a pioneer in the Best Actress category, there are several girls who've blazed the red carpet trail before her, and done it well. Kiernan Shipka, the Fanning sisters, Abigail Breslin, and Emma Watson all achieved widespread recognition under the age of 10 and were lauded for their tasteful red carpet choices. We've rounded up a group of fashion's most kid-friendly designers, who either have a children's line or have dressed young celebrities, to suggest what Wallis could wear — with her signature purse, of course.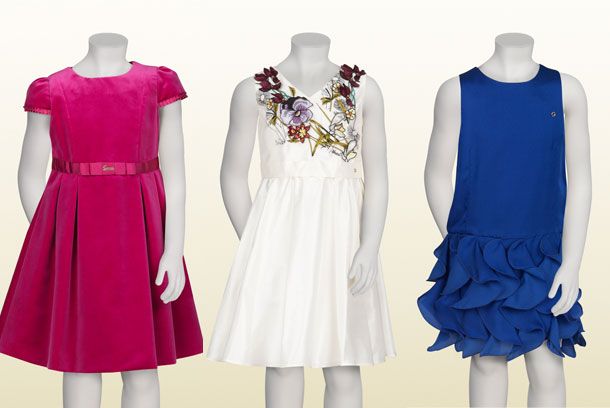 Gucci Kids
Gucci designer Frida Giannini is about to give birth herself, so it would be cute if Wallis wore one of her designs. These simple jewel-tones are also red-carpet-friendly.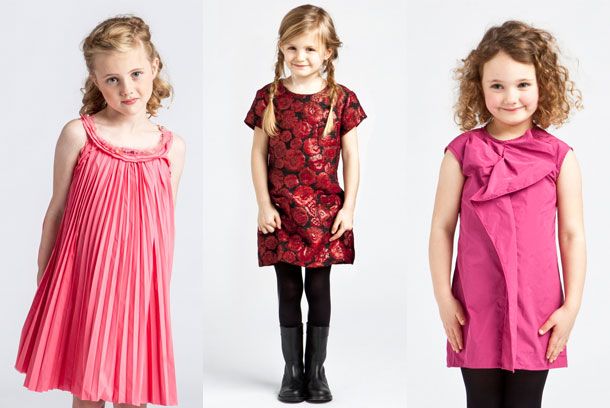 Lanvin Kids
Alber Elbaz is basically a human elf, so what little girl wouldn't want him festooning her in pink ruffles?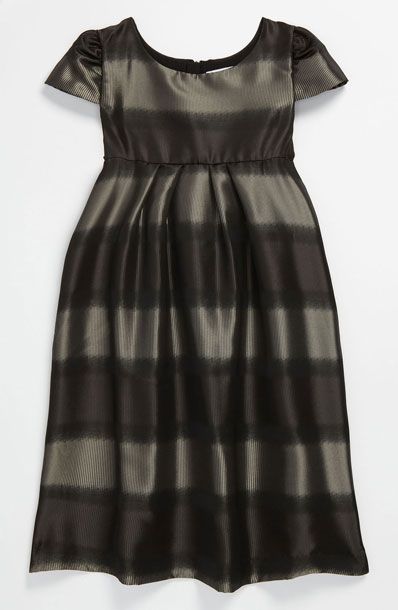 Burberry Kids
Two very convincing factors: ice cream and Romeo Beckham.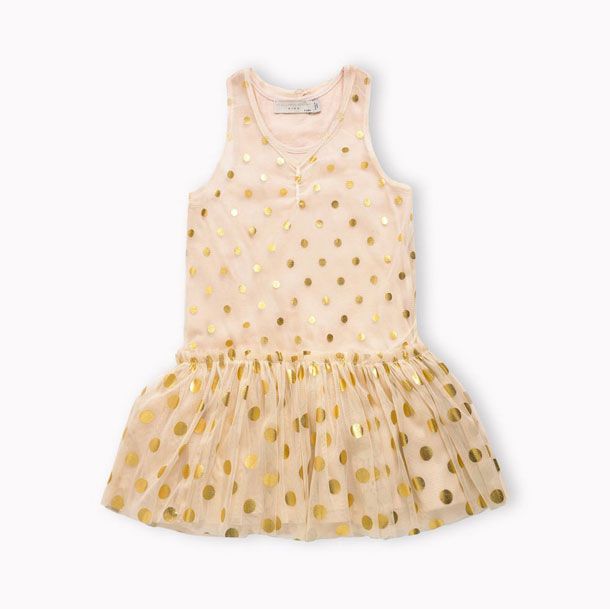 Stella McCartney Kids
Thanks to her own daughters, McCartney knows exactly how to toe the line between what little girls want to wear and what parents will approve of. How cute would Wallis be in gold polka-dotted tulle?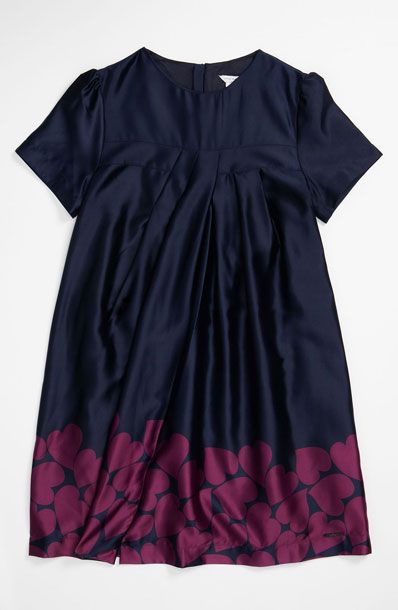 Little Marc Jacobs
Jacobs's children's range is a bit "cooler" than many others. This dress is formal, elegant, and a bit less girlish, although still kid-friendly.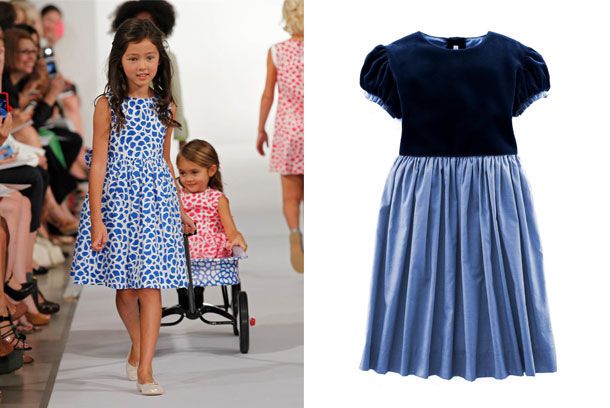 Oscar de la Renta Kids
The pleated knee-length skirts, simple bodices, and pretty bows that Oscar tends to put on his girls' clothes are mainstays for Wallis. She'd clearly feel at home in any of his dresses.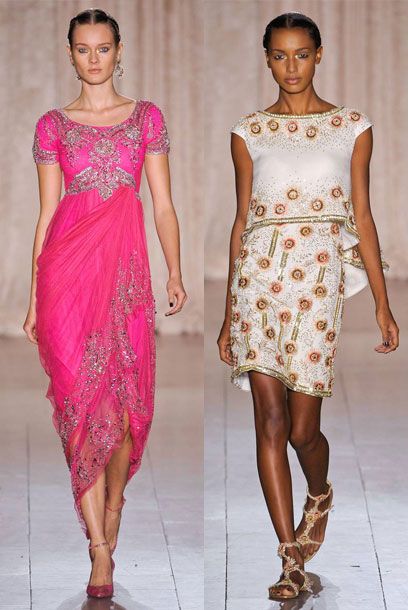 Marchesa
Perhaps the Harvey Weinstein connection will help out here?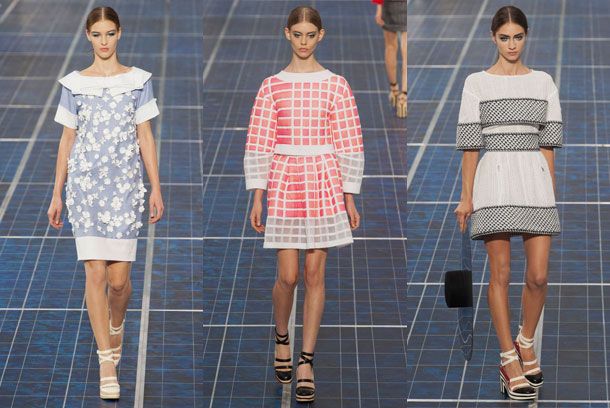 Chanel
We all know that Karl loves to dress young'uns, and as you can see, plenty of his latest womenswear would look adorable on the under-10 set.
Prada
Miuccia Prada has established herself as a favorite with tween actresses like Hailee Steinfeld, and you can see why: Her dresses are fun, comfortable, and conservatively cut.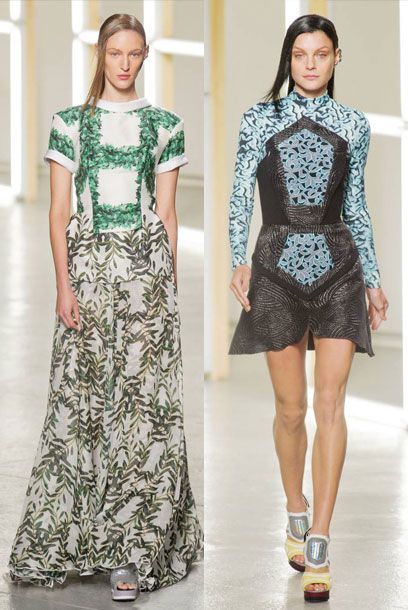 Rodarte
Another favorite with super-young celebrities like the Fanning sisters, Rodarte's designs are often girlish and pretty but also very conceptual. It would be a big deal, fashion-wise, if Wallis went this route.