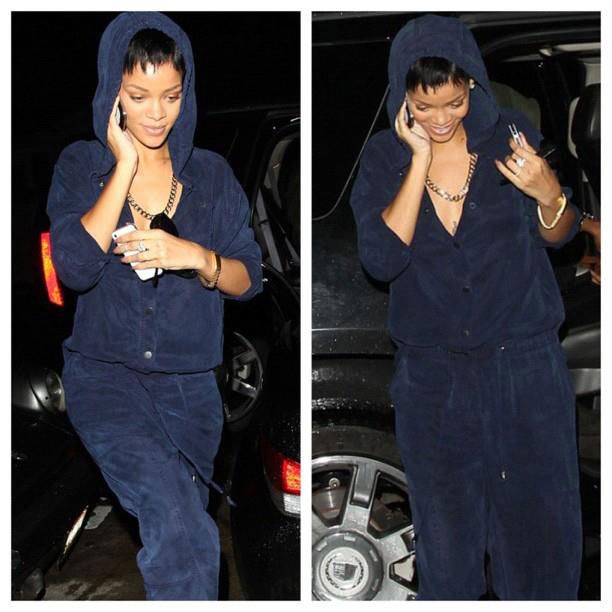 One of Rihanna's River Island designs.
Photo: River Island/Facebook
Rihanna has decamped to the U.K. for the splashy debut of her River Island collection at London Fashion Week, and thus chose to release a video teaser about her new line to British Vogue. "Every time I saw something on a rack, there was something I wanted to do to change it, and so I thought that the only way I could do that is by designing the perfect thing for me," she says. (In other words, Rihanna's brand is already built, so they're just making clothes that work with it.) Footage shows her telling co-designer Adam Selman to make the waistline on a pair of pants fit just like the ones she's already wearing. Oh, the woes of the design process! Watch the full video, below.