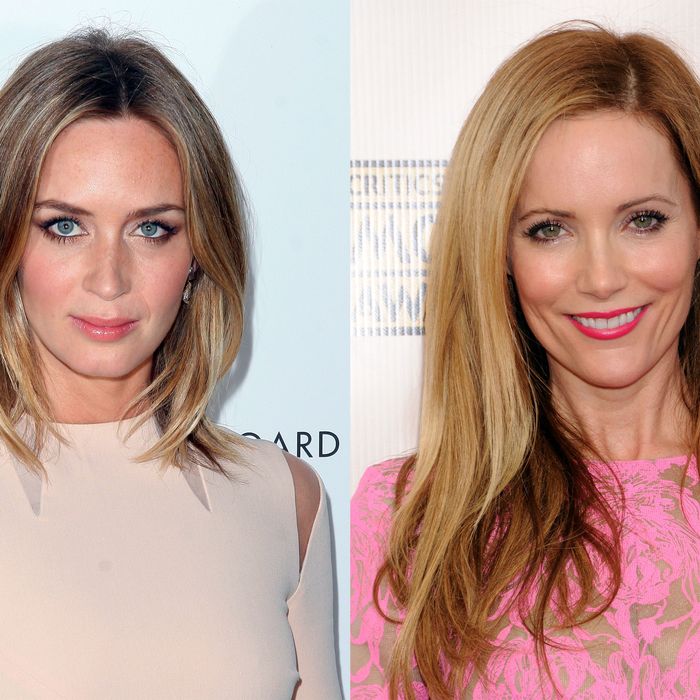 With red-carpet season upon us, we'll be seeing lots of pretty leading ladies in even prettier dresses with their prettiest faces on. Oftentimes, the lip color for these fancy moments is crimson; however, we're ready for a flash of something else. Earlier this week, Emily Blunt stepped out to the National Board of Review Award Gala in a flesh-tone, body-hugging dress with an equally sexy, pinky-nude pucker. And last night Leslie Mann arrived at the Critics' Choice Awards in a bubblegum-hued dress with an even brighter fuchsia lip. Both of these colors sit at opposite ends of the spectrum, but they're the freshest tints for spring.
The Pinky-Nudes: Tan or beige-y undertones will wash out your skin tone, especially as we transition out of winter, but a hint of pink will bring out a natural flush in your cheeks. Hydrating lipsticks like Paul & Joe Lipstick in Carousel, Laura Gellar Anti-aging lipstick in Peach Tree (available in February), and Shiseido Perfect Rouge in Tournmaline, will leave lips with a soft, creamy finish similar to Blunt's. For a long-lasting option there's Armani's newest gloss, the Lip Maestro in Blush, that goes on as a liquid but dries into a velvety, matte coat. For a ladylike look, pair with mascara-swiped lashes; for a little more allure, try a subtle smokey eye.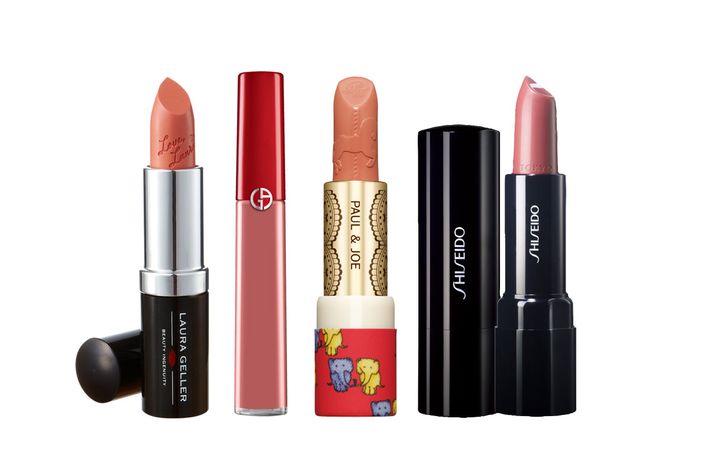 The Fuchsias: A cross between pink and purple, this is a color for those who want something high-impact that isn't a classic red — best of all, it works with any skin tone. Maybelline's Color Sensational Vivids in Fuchsia Flash and Dolce & Gabbana's Chic Monica shades will give pouts a creamy shine like Mann's. For an even glossier finish, there's Smashbox Ultra Vinyl Lip Pencil in Fuchsia Fever, while Smashbox's Be Legendary lip color is a great matte option. To get the most punch out of this hue, keep skin simple and dewy. There's no need to load up on products for the rest of your face.