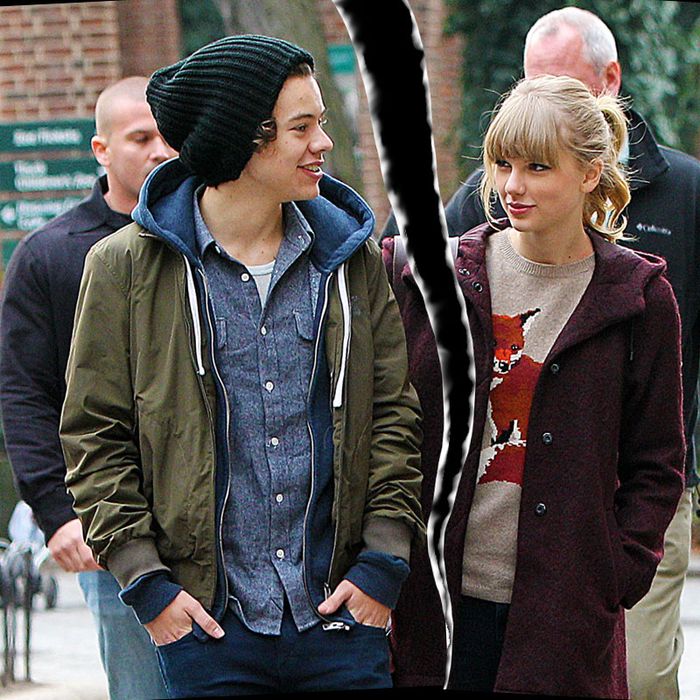 Harry Styles and Taylor Swift.
After a very public kiss in Times Square on New Year's Eve, Taylor Swift and Harry Styles flew to Virgin Gorda on January 1, where they were possibly left by themselves without any publicists or photographers, for a few minutes at least. Anyway, that did not go well. Today, Business Insider reported that Swift caught the first flight out on Friday morning after "getting into a heated argument with Styles that ended the two-month relationship," according to their source. (Wait, it's really been two months?) The Post quickly got another unnamed source to confirm that the pair had split.
Following Swift's dramatic departure, Styles apparently finagled himself an invitation to Richard Branson's nearby private island, where he drowned his sorrows in their beachside hot tub, according to photos on a One Direction Facebook fan page. Meanwhile, Swift tweeted a particularly sad lyric from her song "I Knew You Were Trouble" on Saturday: "…'til you put me down." On that note, at least he did fly her to places… oh, never mind.