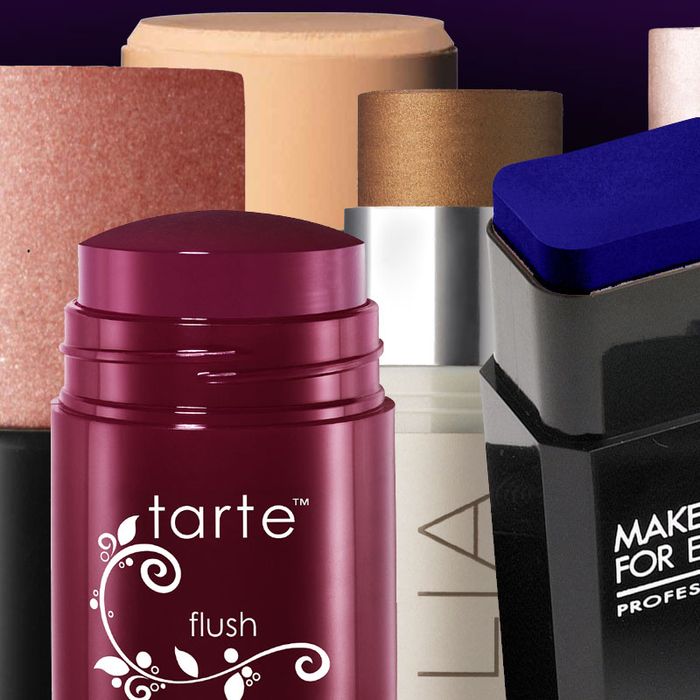 Makeup sticks are solid forms of face highlighters, foundations, blushes, and concealers that are usually packaged in mini-twist-up tubes. The whole application process isn't exactly the most elegant experience — it isn't too far from rubbing deodorant all over your face — but makeup artists love a good stick, simply for its ease in application (rarely are brushes necessary, a fingertip to blend is best). The creamy and gel-like formulas also melt into complexions easily to create seamless makeup looks. Click through the slideshow to see a tinted sunscreen stick, an illuminator that doubles as a manicure trick, and many more.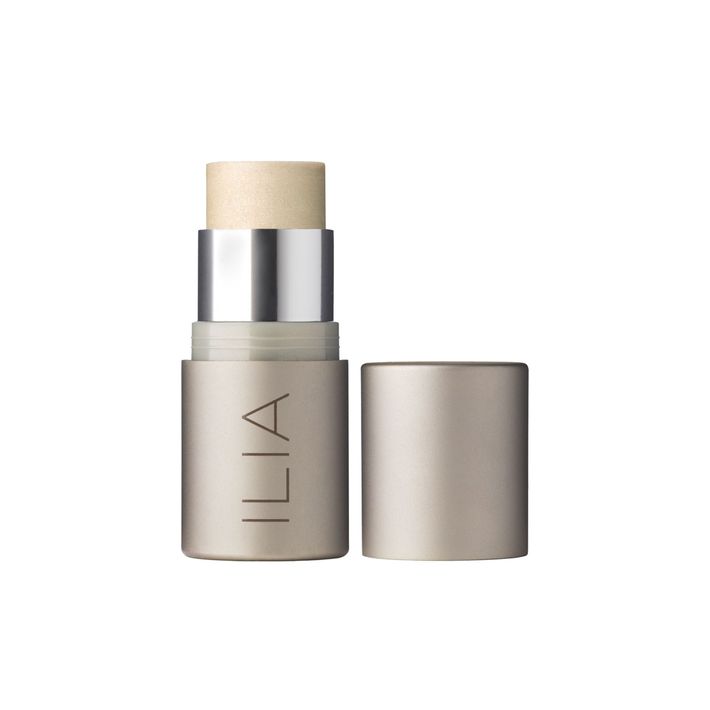 Ilia Illuminator in Polka Dots and Moonbeams
This rose-hip-oil-infused stick is great for highlighting cheeks, inner eyes, and any spot on the face you want to accentuate. Nail artist Jenna Hipp has another use for it: To give hands a longer, more elegant appearance, she glides the subtly shimmering stick down the centers of each finger during photo shoots.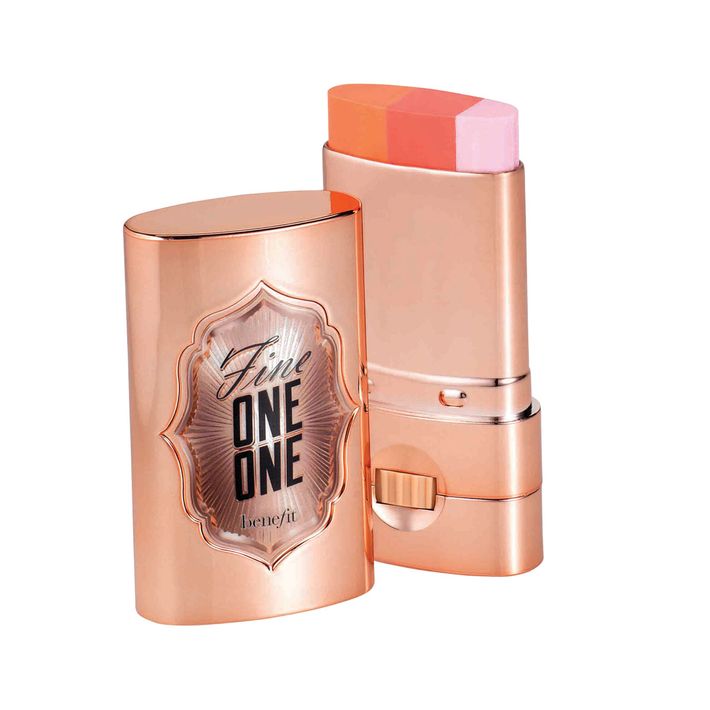 Benefit Fine One One Sheer Brightening Color for Cheeks & Lips
A velvety, peachy hue is left behind on cheeks when directly appled to the skin. You can also dab your finger in each separate color for coral, pink, and pearly tints.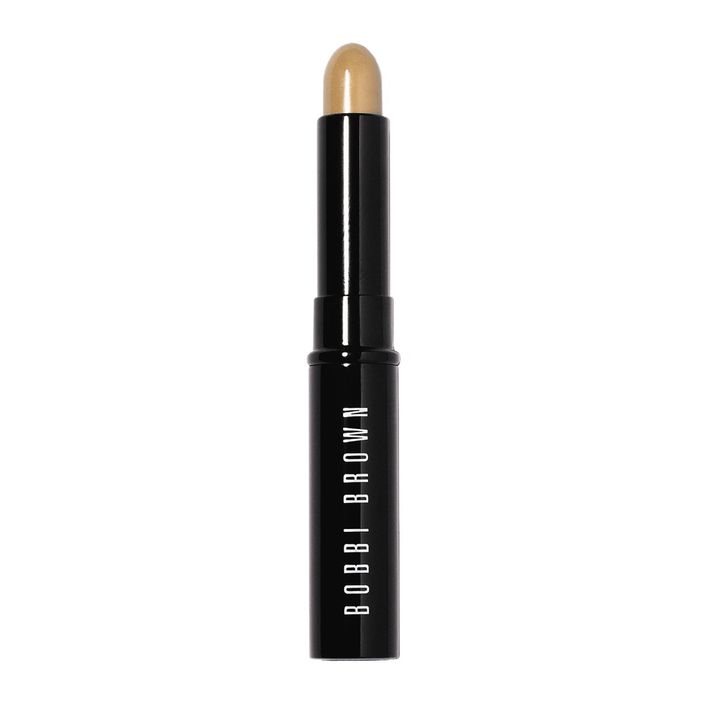 Bobbi Brown Face Touch-Up Stick
"It's a must-have for anyone who wants to touch up her foundation quickly, easily, and discreetly. Apply directly onto the face, then you can blend by lightly tapping in the product with your fingers. Perfect for all skin types, this portable stick is designed for spot applications, concealing imperfections or redness caused by blemishes." —Bobbi Brown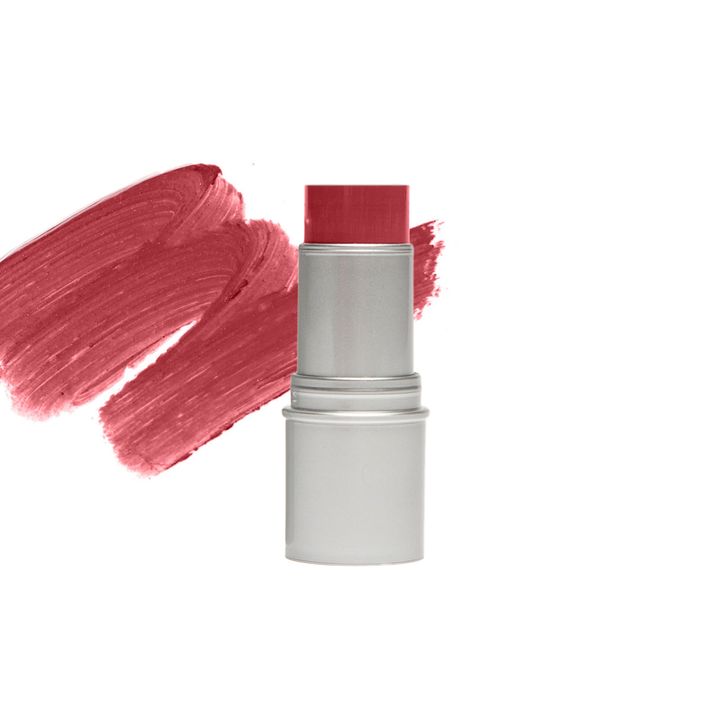 Votre Vu Vu-On Rouge
These creamy cheek sticks pack a punch of color, so a dab little dots along cheekbones, then blend carefully.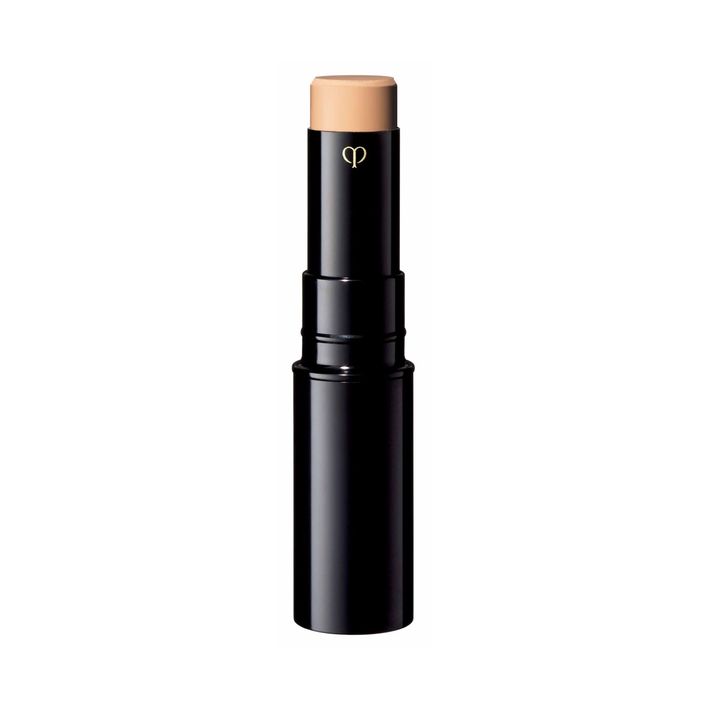 Clé de Peau Beauté Concealer
This highly pigmented concealer stick is beloved by nearly every professional makeup artist in the industry. A quick dab directly onto the skin and blended with fingers will give blemishes a light cover-up job. More aggressive spots can be tackled with a brush tip application, which picks up more product.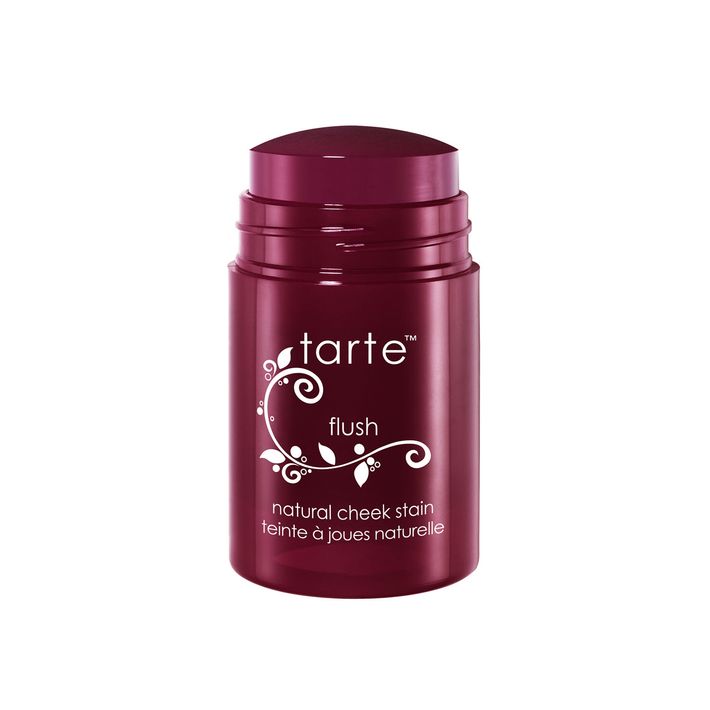 Tarte Cheek Stain
The gel-like stick gives cheeks a dewy finish. Apply the rounded top directly onto cheeks and rub to blend in for that naturally glowy look.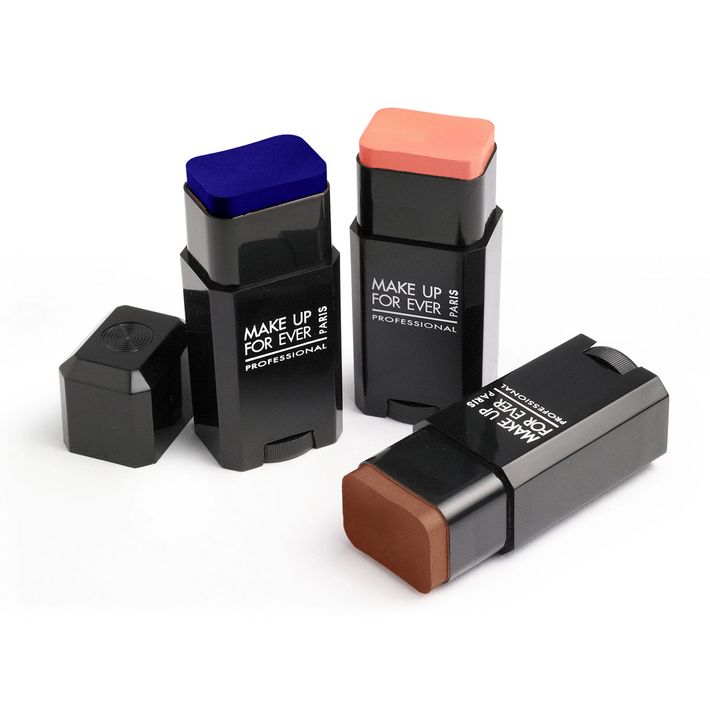 Make Up For Ever Flash Sticks
"Since they have a creamy formula, they are particularly perfect for cheeks and lips because they go on like a stain. The easiest way to use these is to apply it with your fingertip — not straight from the stick. For longer wear, set the creamy product by dusting a translucent setting powder or blush in a similar shade on top." —Jessie Powers, Make Up For Ever educator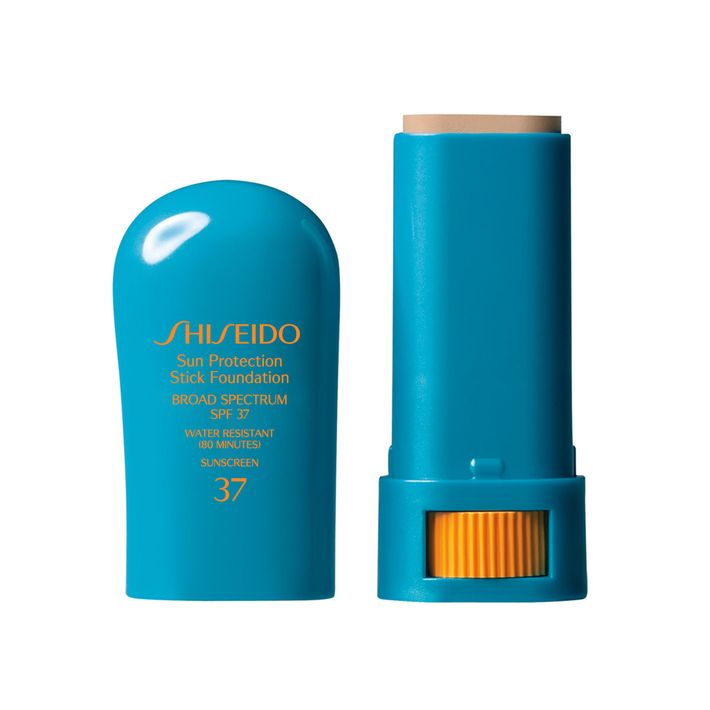 Shiseido Sun Protection Stick Foundation SPF 37
For the person who needs a little bit of coverage on the beach or by the pool, this stick is pint-size and portable enough for quick touch-ups in the lounge chair. It won't give complexions full coverage, but just enough tint to even out skin tones.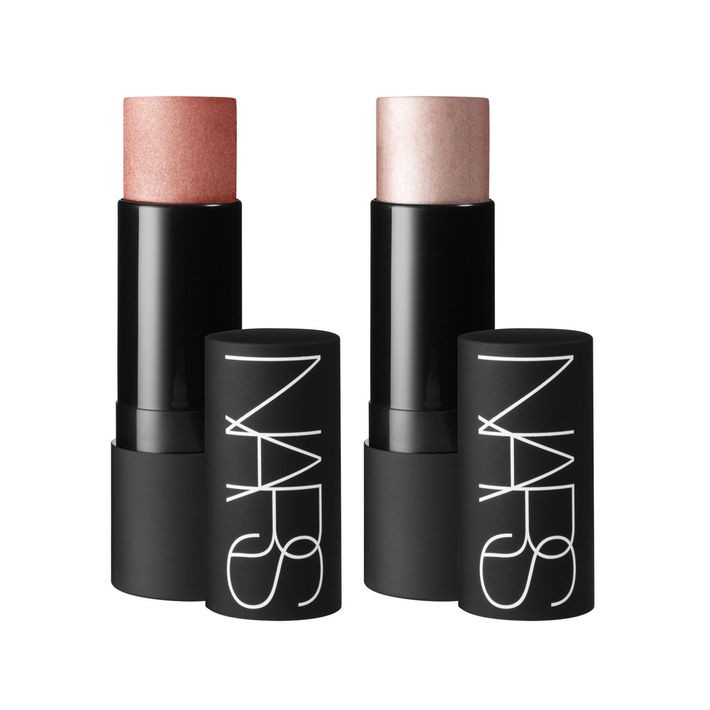 Nars The Mulitple in Maldives and Copacabana
"Personally, I love the NARS Multiples in Copacabana and Maldives. Using them as a base before applying eyeshadow creates amazing texture for any look." —Arthur Boston, Nars National makeup artist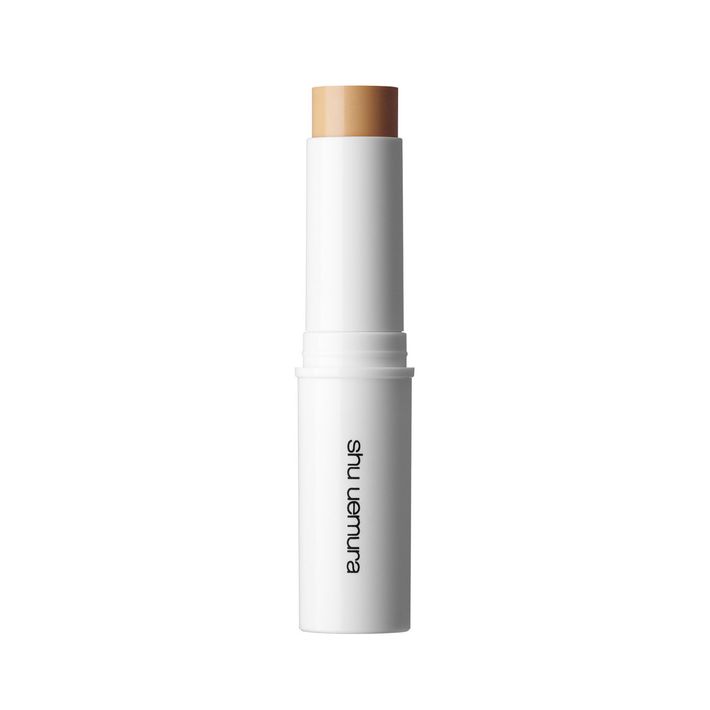 Shu Uemura Nobara Cream Cover Stick Foundation
"These stick foundations are available in an exceptional shade range, are extremely easy to use and transportable. FAA approved for carry on, too! I apply directly from the stick onto the forehead, nose and chin, then buff out using a Tom Ford makeup brush. It's flawless coverage that still makes skin look real." —Daniel Martin, makeup artist