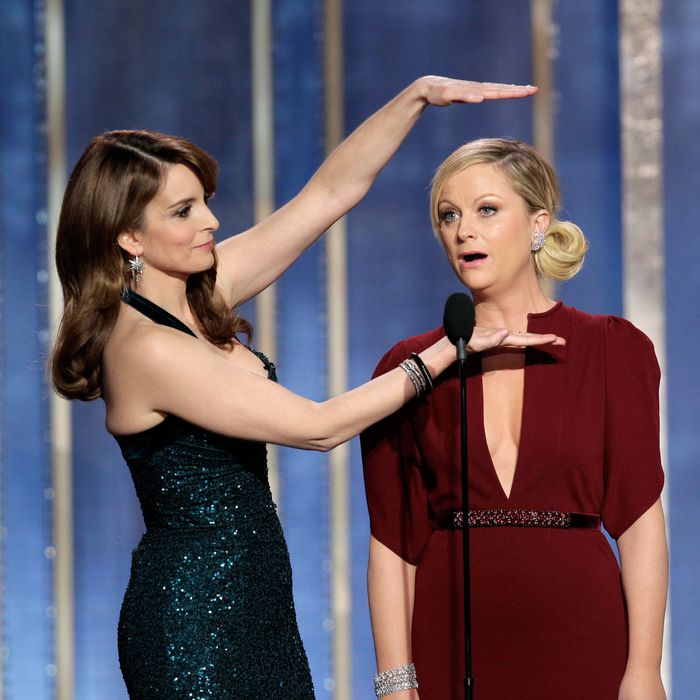 This one's for the ladies.
Photo: Handout/NBCUniversal
Tina Fey and Amy Poehler are not clotheshorses, but they've each been known to steal a red carpet or two. Last night, they toed the line between the Hollywood formality that the Golden Globes calls for and looking like the Tina and Amy we know and love. The result? They didn't wear any out-of-the-box, show-stopping outfits that will go down in history as "fashion moments." (Arguably, no one else did, either.) They looked polished, professional, and attractive, but their appearances were not the main affair. Unlike hosts of awards shows past (Anne Hathaway at the Oscars, for example), they relied on their onstage chemistry and comedic prowess to carry the show, not the clothes. In some cases, their gowns became the butt of jokes, with Poehler announcing, "Ang Lee has been nominated for The Life of Pi, which is what I'm going to call the six weeks after I take this dress off!"
However, just because their outfits didn't play a huge role doesn't mean they didn't turn heads. Journey with us through their costume changes — they each had three — in this slideshow.
UPDATE: Stella McCartney has confirmed that she designed all three of Amy Poehler's looks from last night. The sequined dress is from her spring 2013 collection, and the burgundy gown is identified as fall 2013 — which means it hasn't even seen a runway yet.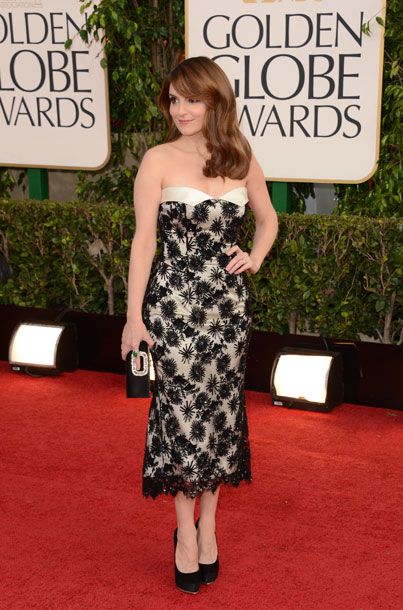 Tina Fey
Dress by L'Wren Scott, pumps by Salvatore Ferragamo, jewelry by Fred Leighton, and clutch by Roger Vivier.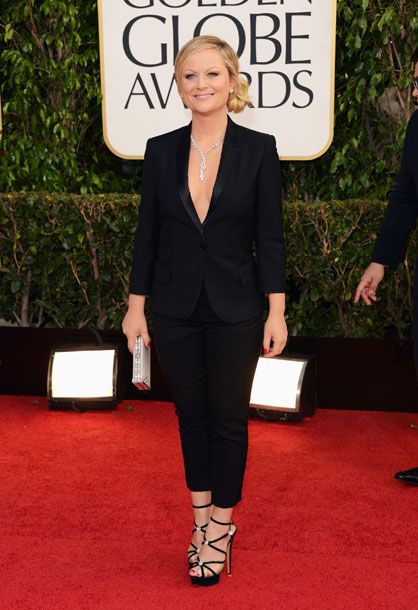 Amy Poehler
Tux by Stella McCartney, shoes by Charlotte Olympia, jewelry by Chopard, and clutch by Judith Leiber.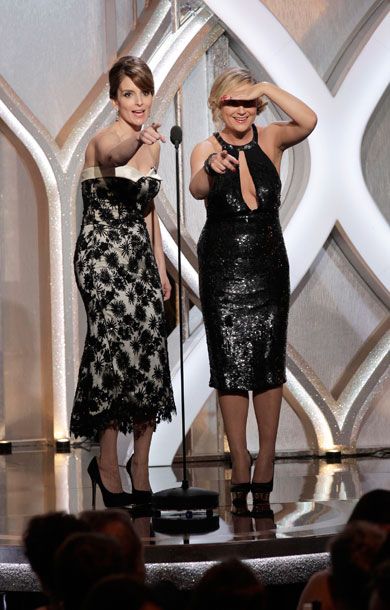 Tina Fey and Amy Poehler
Tina in L'Wren Scott; Amy in Stella McCartney spring 2013.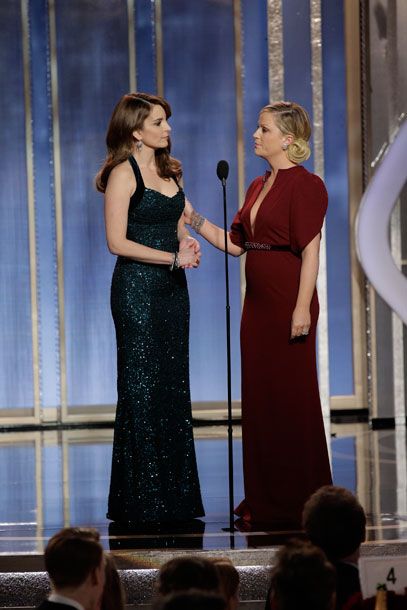 Tina Fey and Amy Poehler
Tina in another L'Wren Scott gown, Amy in burgundy dress from Stella McCartney fall 2013.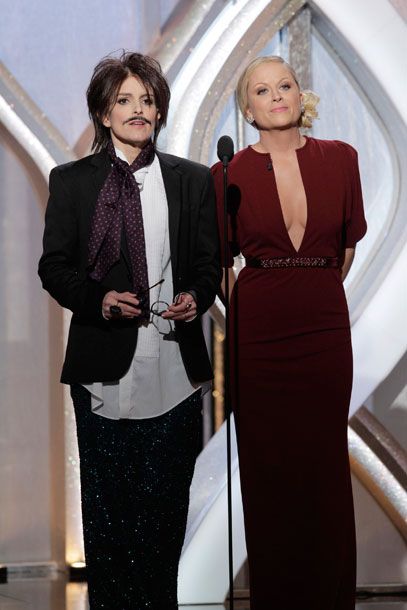 Tina Fey and Amy Poehler
Tina in a suit and neckerchief, Amy in Stella McCartney fall 2013.