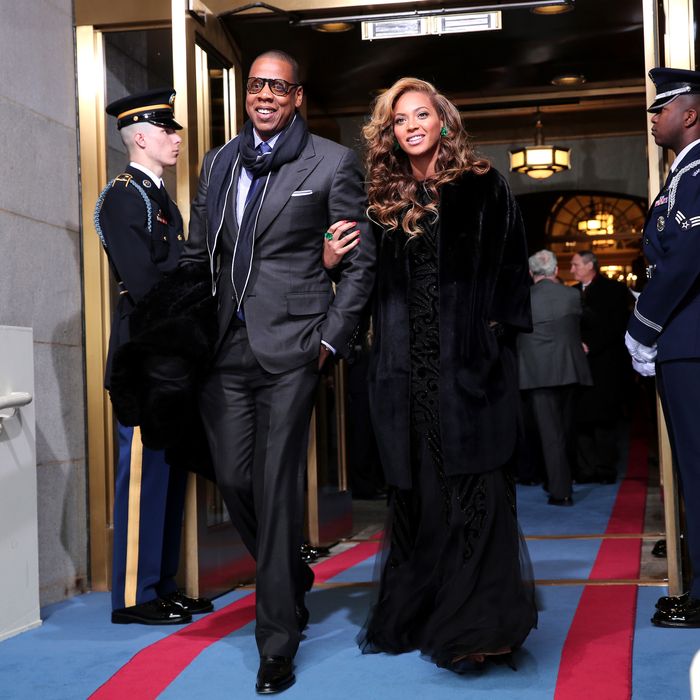 Photo: Win McNamee/2013 Getty Images
With Michelle in Thom Browne, Malia and Sasha in Kate Spade and J.Crew, and Beyoncé in Pucci and Dior, we can momentarily ignore all the St. John–clad ladies who give D.C. its, uh, signature style. Though there were no meme-ready Aretha hat moments this time around, the selectively star-studded crowd was left to find ways of keeping warm while they hung out with politicians and their plebeian fans.
Kelly Clarkson kept it simple in prune-colored wool; Katy Perry and John Mayer (wait, did they get back together just for this?) were surprisingly professional but maintained their air of pop-stardom with well-chosen accessories. We've got them all plus Paul Ryan (surprise surprise: huge shoulders), Jill Biden (bare legs!), and (a little) more in our slideshow ahead.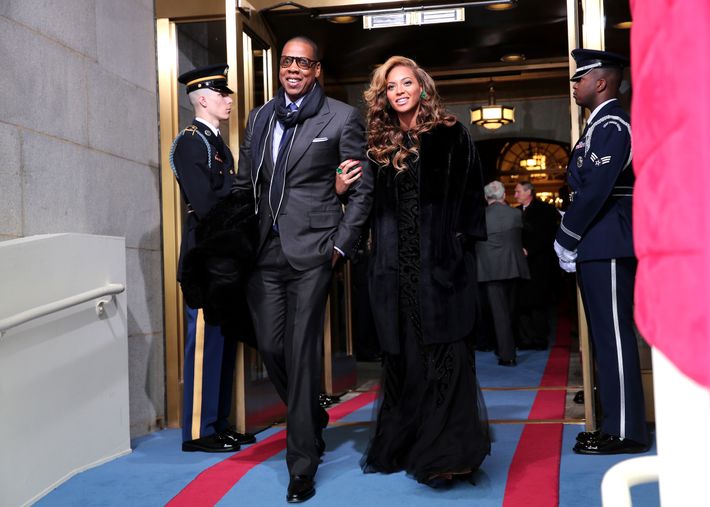 Jay-Z and Beyoncé arrive at the presidential inauguration
She's wearing an evening-length black, embellished gown by Pucci and coat by Dior. With large green jewels on hands and earlobes, Queen Bey arrives with Tom Ford–clad husband Jay-Z, oozing glamour.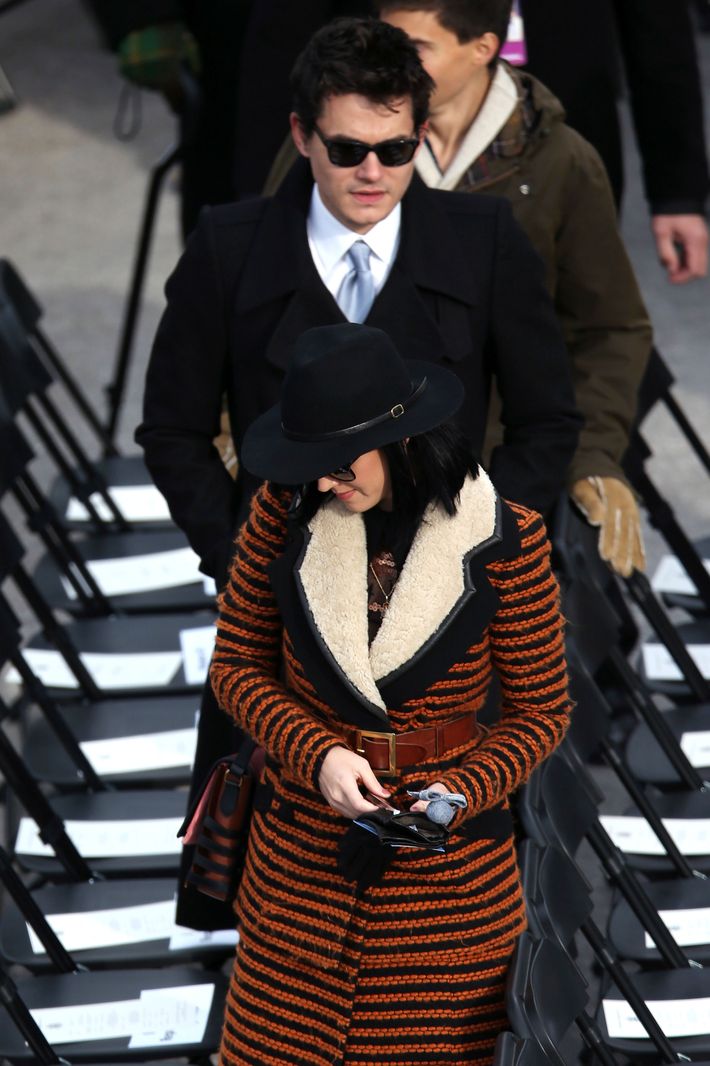 John Mayer and Katy Perry
Its a relief when pop stars tone down their looks a bit for serious occasions but still retain an obvious amount of flair. Sunglasses always help that cause. Perry's striped, belted overcoat and fedora feel grown-up but not conservative. Ditto for Mayer's baby-blue tie.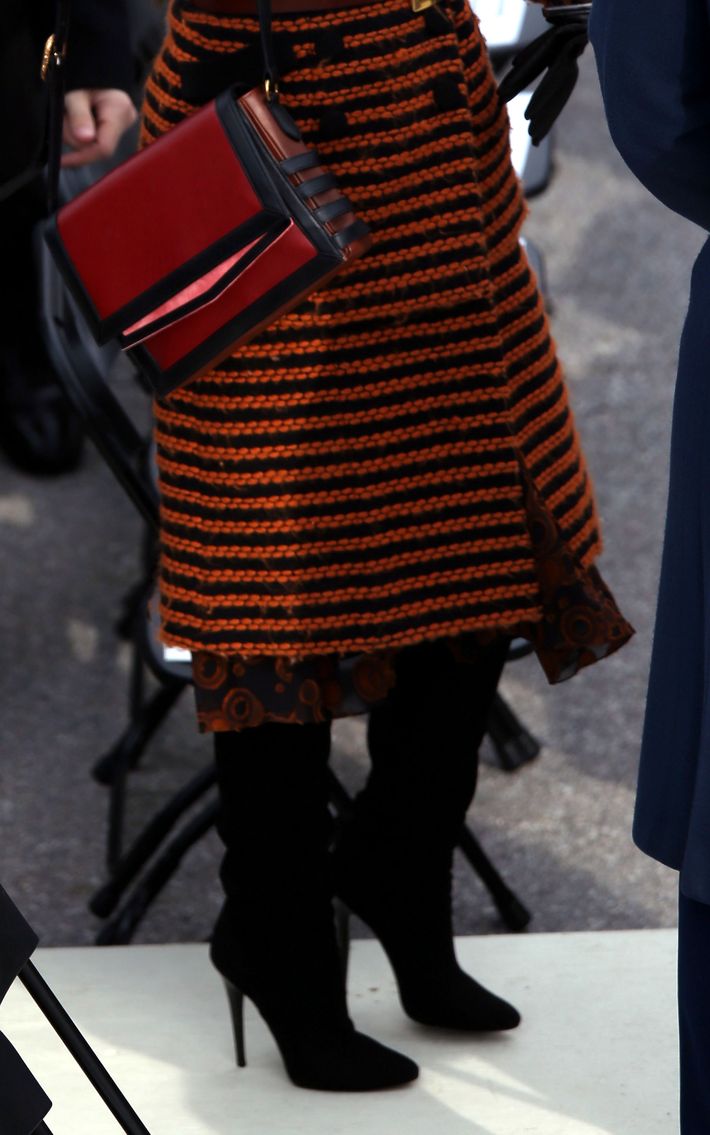 A detail of Katy Perry's Loubotin purse, striped coat, and tall suede boots.
Maybe the most interesting combination of patterns and textures you'll find on Capitol Hill today.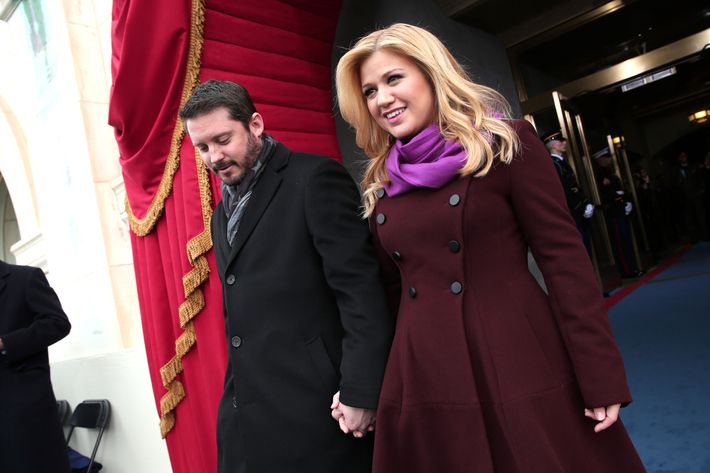 Kelly Clarkson and Brandon Blackstock
The double-breasted, tailored wool of Clarkson's coat has a quaint Americana vibe, offset with her bright scarf which unknowingly complements the aubergine/purple/fuschia color palette of Sasha and Malia's outfits.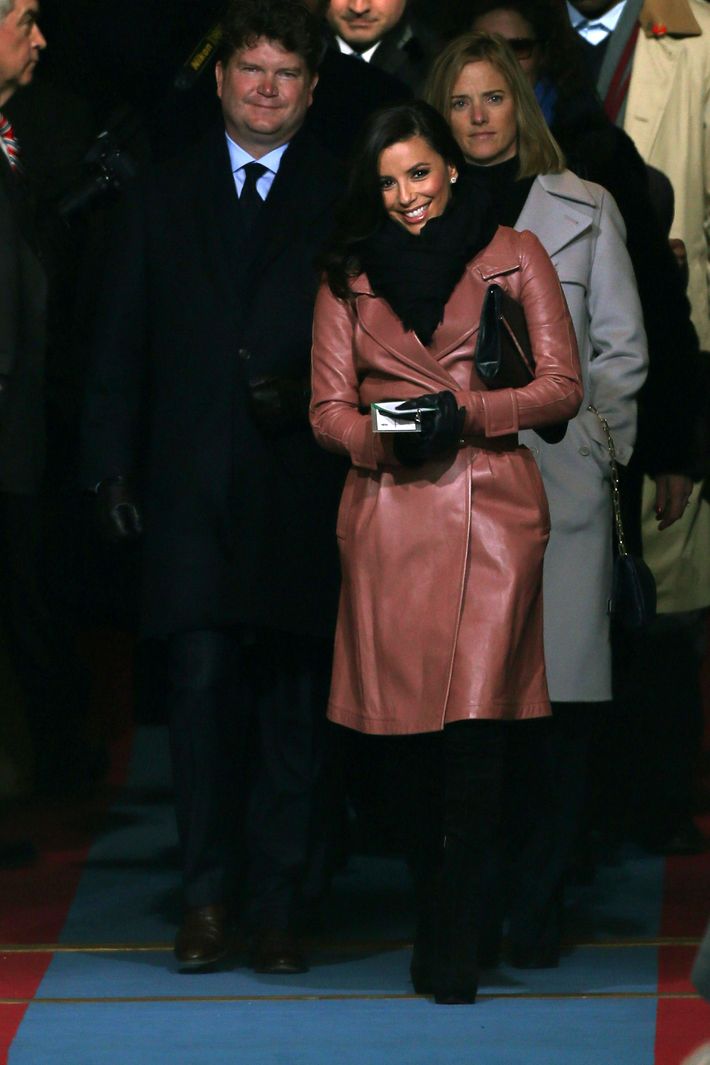 Eva Longoria
The actress and immigration-rights activist wore a knee-length coral leather coat from Bally's Resort 2013 collection and a subtle black clutch. Pretty and glamorous, like Longoria herself.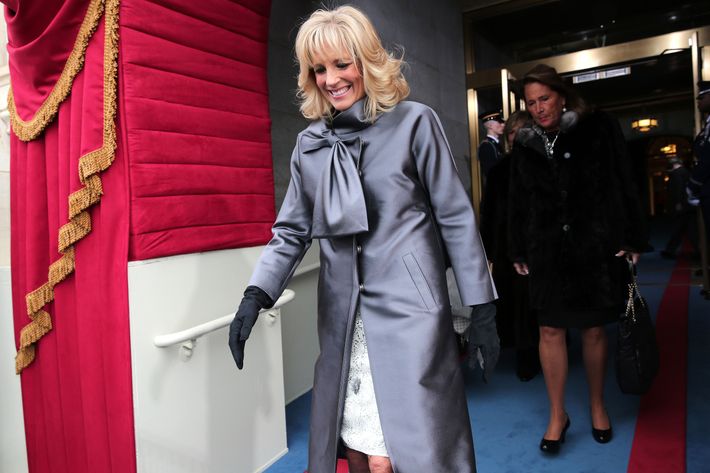 Dr. Jill Biden
Worn over a white Lela Rose lace dress, Jill's shiny, knotted grey overcoat by the same designer probably did little to keep her bare legs warm.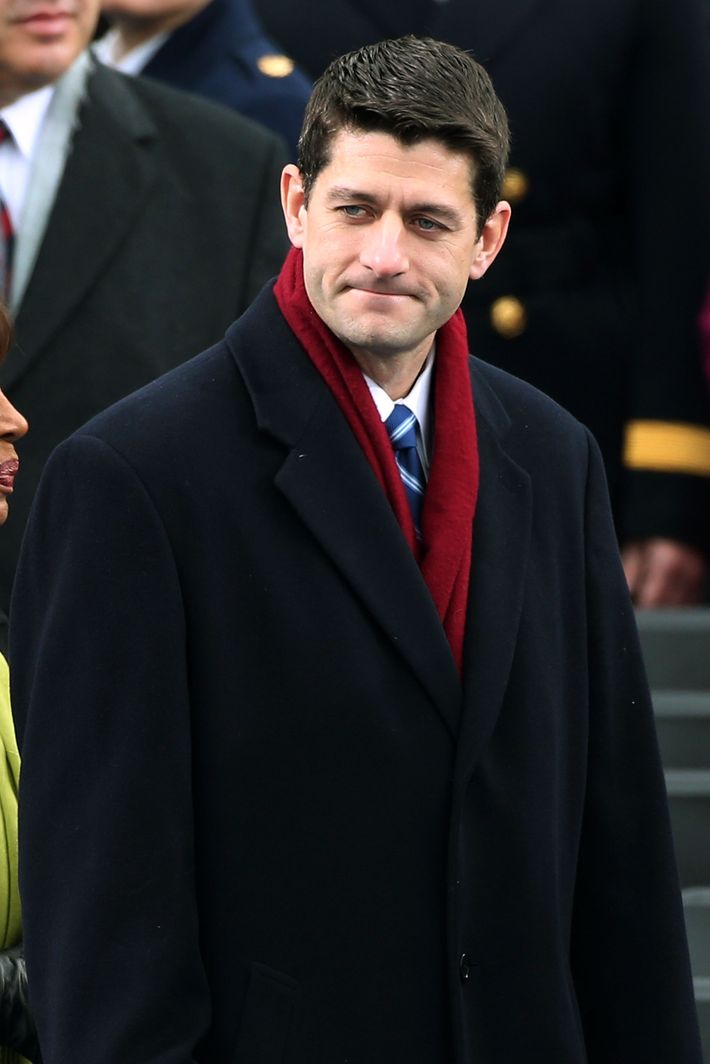 Paul Ryan
Even with all the P90X, no one should have shoulders that wide.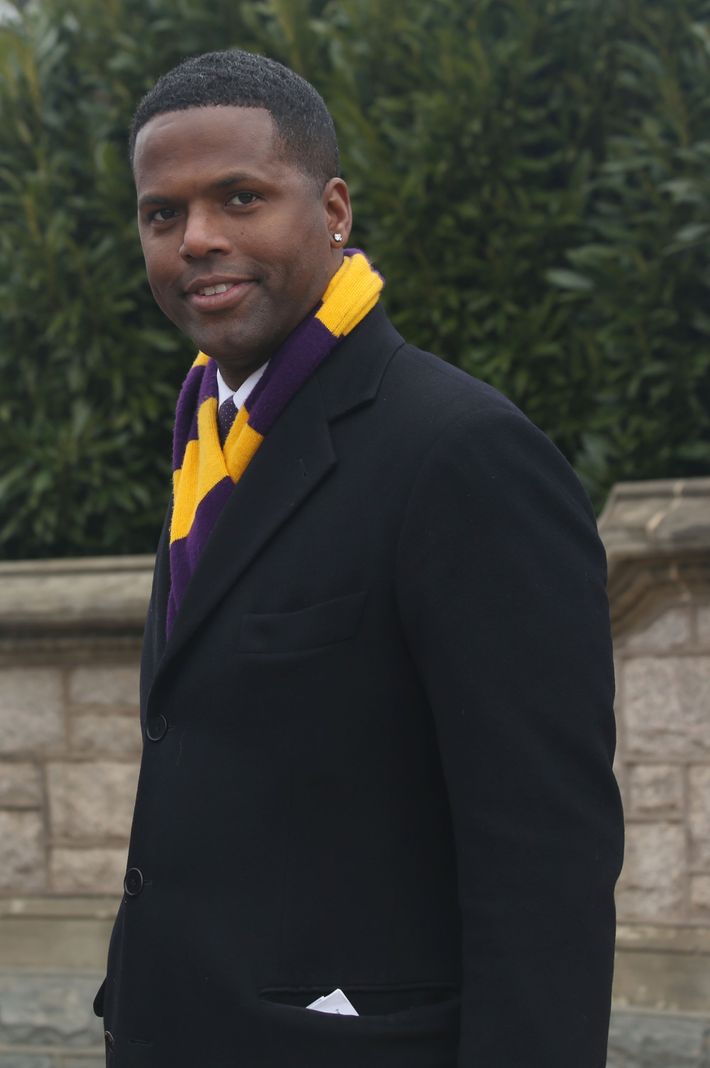 AJ Calloway
The Extra correspondent and former B.E.T 106 & Park cohost stayed cozy wearing a purple and gold scarf with a dotted purple tie peeking out underneath.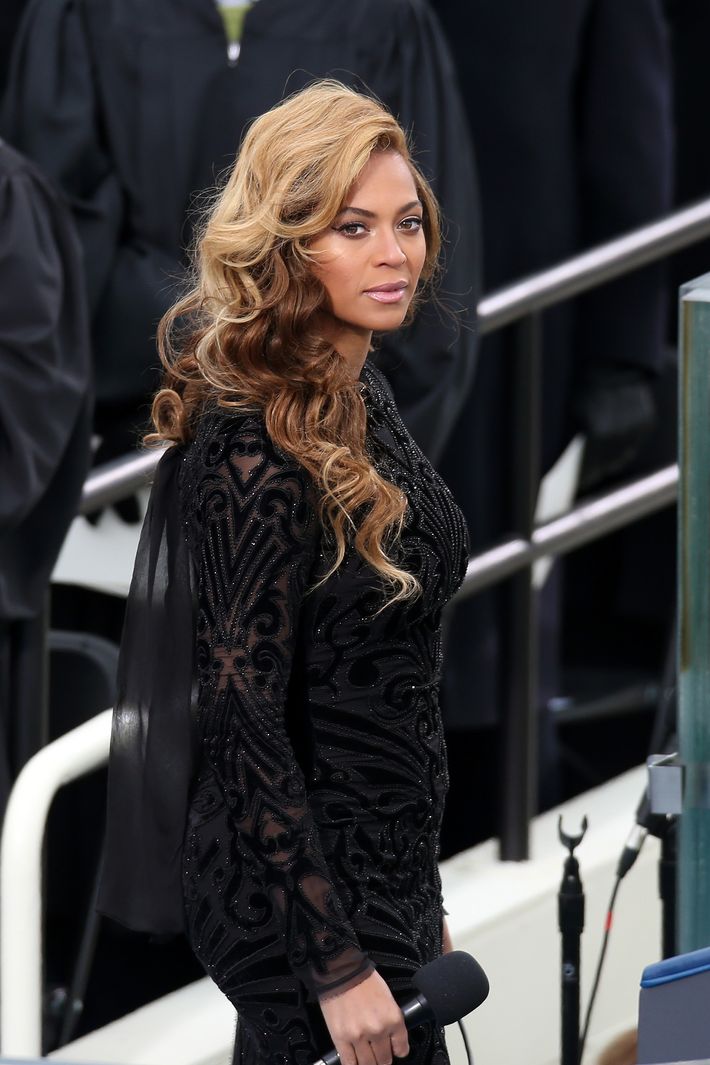 Beyoncé sans Dior coat
Bey shed her fur coat before singing "The Star-Spangled Banner" and displayed her intricately beaded velvet and chiffon Pucci gown in its full glory.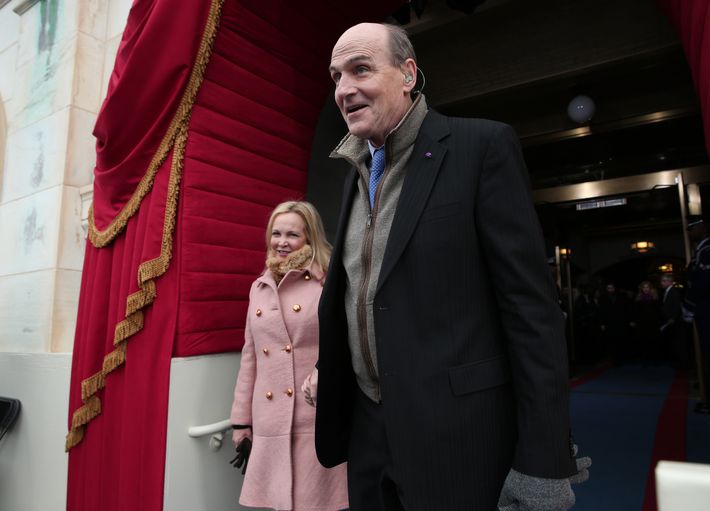 James Taylor
The singer took an acoustic guitar onstage to sing "America the Beautiful" and kept warm in his oatmeal-colored fleece.