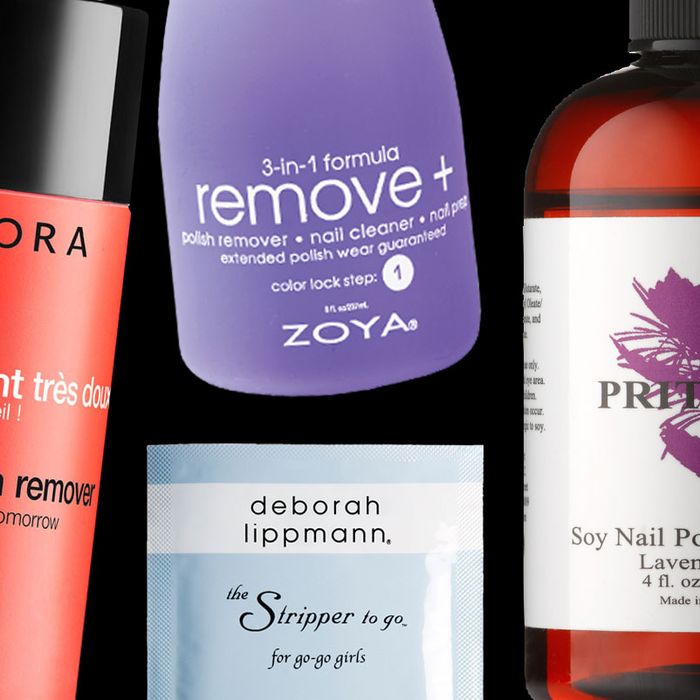 A glitter-polish manicure is the easiest way to have nice nails when you're short on time. The layers of sparkles will hide streaky application and the drying time is usually pretty quick, lessening the chances of smudges. But while it may be foolproof application, getting it off is another story, often involving multiple bits of shredded cotton and copious amounts of remover. There's the aluminum foil method, but if you're a person that rarely uses the oven like me, it's not always an option. Instead, I find myself sitting on the couch scrubbing away with cotton pad after cotton pad for a good ten minutes. Given that I am a big fan of nail art and often change colors on a whim, I wanted to find a good and quick remover to take off both sparkly and dark polishes.
Most removers contain acetone — best when removing tough polishes but can be very drying to the nail beds — in varying concentrations. Lately, brands like Priti have pushed toward more natural ingredients, like soy, which works as a solvent. But do organic versions work as well as traditional ones? And is it worth spending the extra cash for high-end removers versus trusty drugstore brands? I tested nine options to answer those questions, and found a new favorite in the process. Click ahead to see which brand won when it came to taking on (or off?) my love of crazy nails.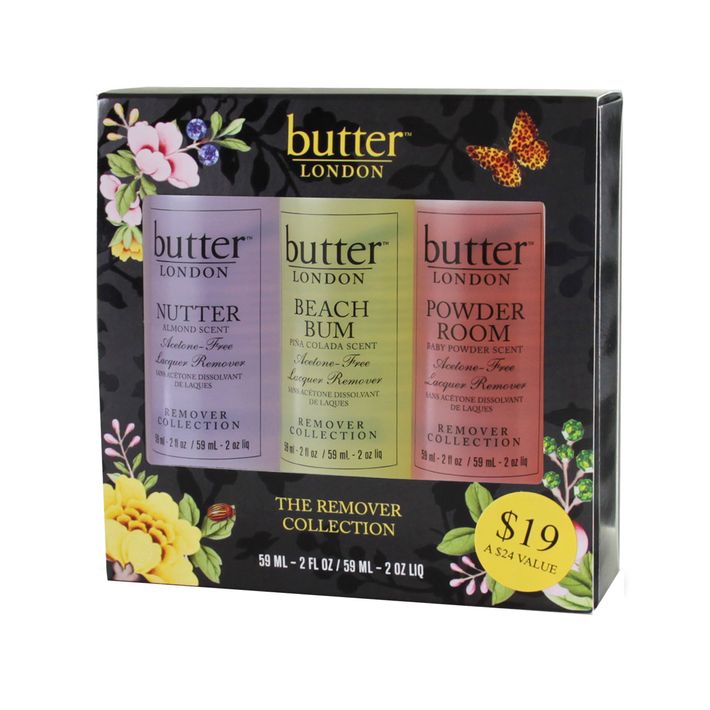 Not Recommended: Butter London The Remover Collection Trio
I love almond-flavored products: milk, cookies, and bubble tea, so I gravitated to the almond-scented remover first. After breaking the silver seal on the bottle, I literally gagged from the scent and had to put the bottle down. The remover itself was fine and dissolved my polish with the expected amount of scrubbing, but the scent was too overwhelming. I abandoned it after one nail and tried the other two scents: pina colada and baby powder. Pina colada reminded me of a bad hangover, and baby powder was like a public bathroom freshly cleaned.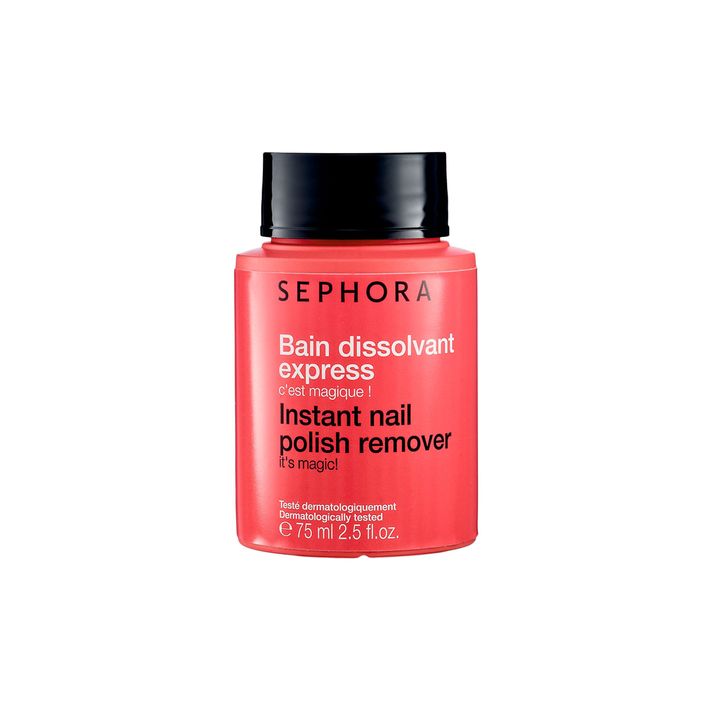 Not Recommended: Sephora Express
The smell was floral, so it wasn't unpleasant, but it did not remove any polishes very well. The liquid evaporated very quickly from my cotton pad, so I had to use more than I would normally and my nails were left very dry after all that rubbing.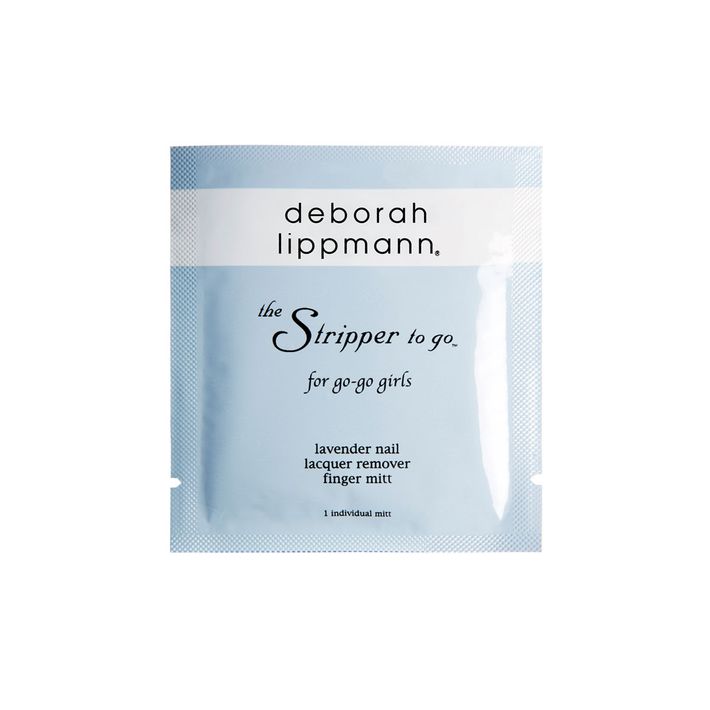 Recommended With Reservations: Deborah Lippmann
The handy finger-size mitt is supposed to work on all ten fingers, but it gave up after four and a half of glitter. Even if I had to use two, I'd stash these for when I'm traveling and wanted to make a quick polish change.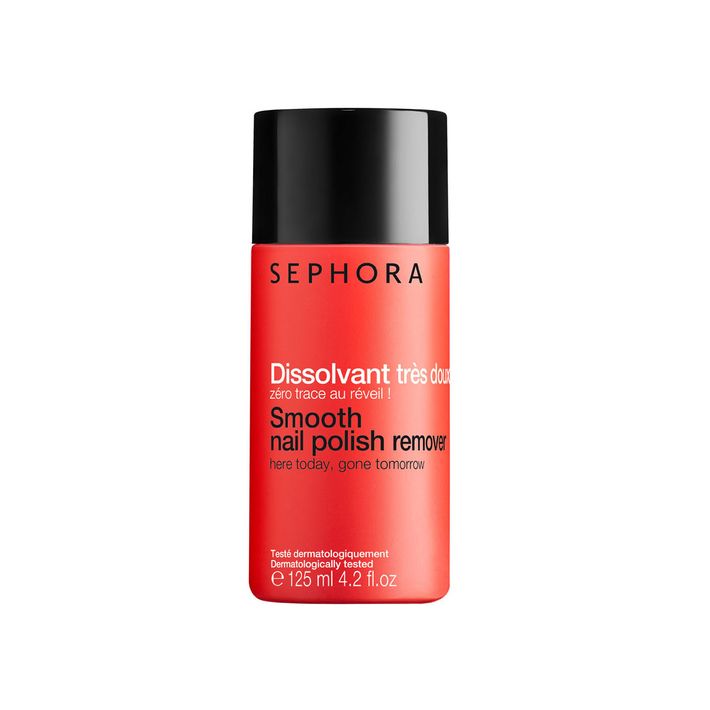 Recommended With Reservations: Sephora Smooth
For this one, you have to stick each finger into the bottle and roll it around the foam inside to take off the polish. It took off glitter and regular polish alike, but I can't help but wonder what happens over time to the foam. I also would be afraid of not screwing on the cap properly and having it dry out.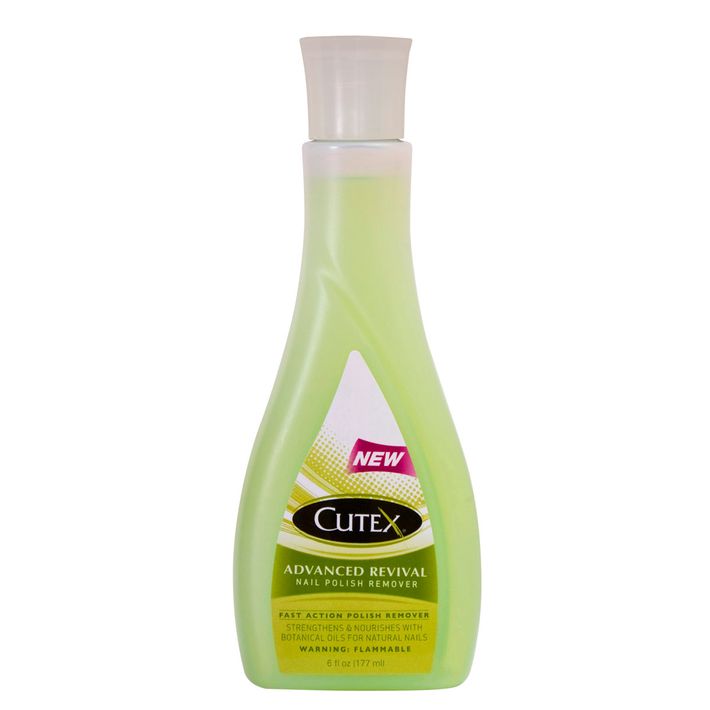 Recommended With Reservations: Cutex Advanced Revival Nail Polish Remover
The only drugstore label of the bunch, it's by far the best value and worked on par with the others when it came to the glitter: I made it through three fingers before I had to get a new cotton pad. The scent was pleasant and my nails weren't super-dry. A good option to stock up on if you aren't afraid of using acetone-based removers, but it will dry out skin.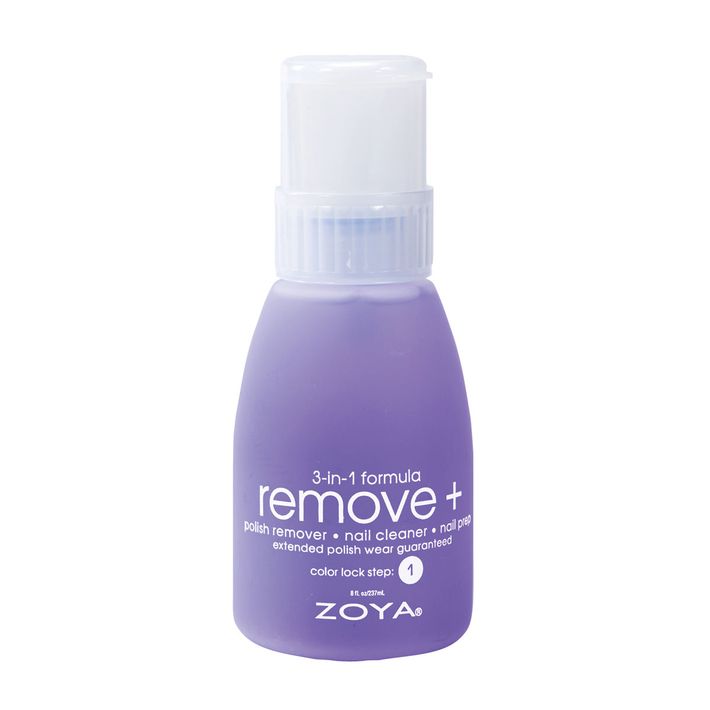 Recommended: Zoya
The dispenser was like the kind you see at salons — simply push the pad down and you get the right amount. It removes regular polishes pretty well but had trouble with glitter, shredding a pad after two nails. I loved the pleasant floral scent it left on my fingers.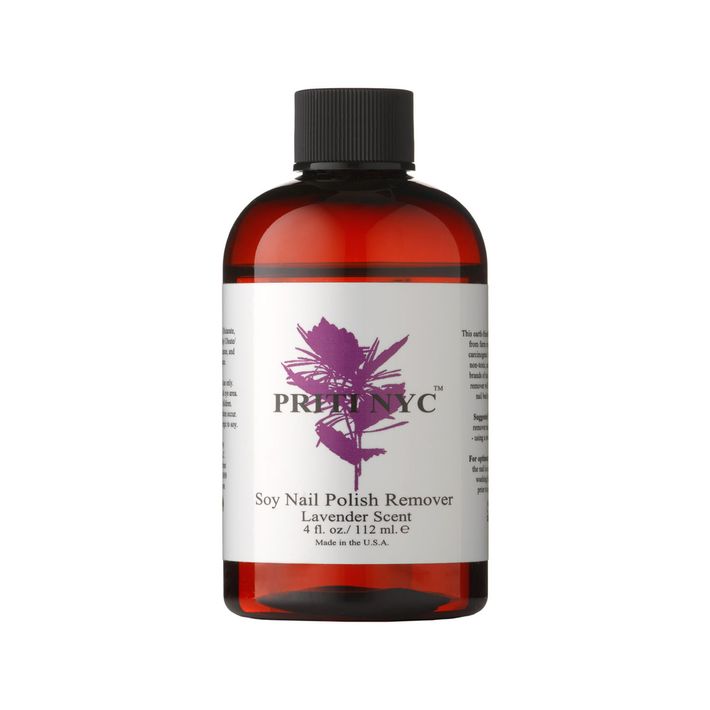 Recommended: Priti
On glitter, it shredded my cotton pads like the Zoya one but it also left my fingers moisturized and glistening. I wouldn't touch the remote or your laptop while you're in the process of taking off the polish, since it will dry down with a tacky finish on plastic. I also had to wash my hands afterwards to ensure a clean nail bed for my new coat of lacquer.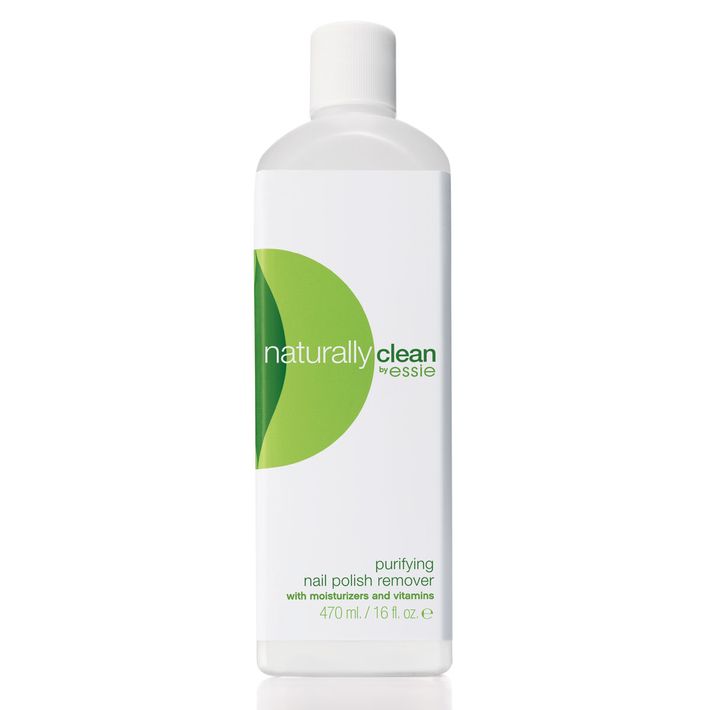 Recommended: Essie
After wiping off the polish, it left a vaguely pleasant floral scent on my fingers. That was nice, but it was more drying compared to the others I liked, turning my nail beds slightly white. Still, the extra-large size was a great value for anyone seeking an all-purpose remover.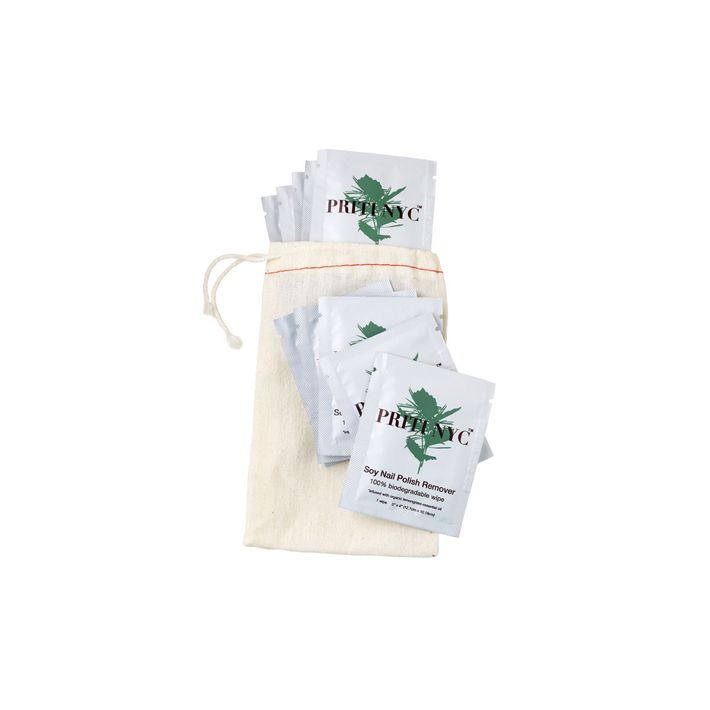 The Winner: Priti Remover Wipes
The wipes fared much better than the Priti bottle I liked, leading me to the conclusion that removing glitter is also about what type of pad you use and not just the type of polish remover. One packet got through five fingers and left my nails nicely moisturized. I also feel better that they are made from soy and lemongrass oil, which worked well, instead of pure acetone. To justify the cost, I would save these purely for glitter polishes and use more inexpensive removers for regular lacquers.