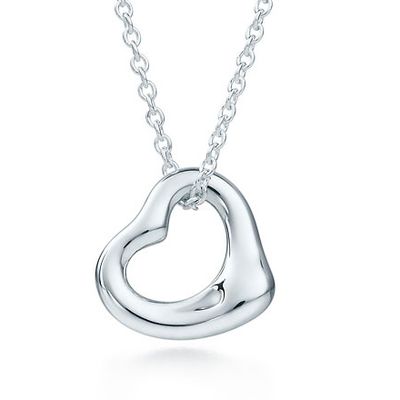 Still here.
Photo: Tiffany
Rumors surfaced last year that Elsa Peretti might end her partnership with Tiffany & Co., where her popular "bean" and "open heart" designs have been sold since 1974. According to sources, Peretti was growing tired of the arrangement and fishing around for another contract. But Tiffany was willing to do whatever they could to salvage the relationship, surely because Peretti's designs bring in 10 percent of their total sales, according to WWD.
Under the new agreement, Tiffany will pay the 72-year-old jewelry designer $47.3 million to keep her products in their stores for the next twenty years. On top of that, she'll get a basic royalty of $450,000 per year. And although Peretti is exclusively bound to Tiffany, she still owns all her intellectual property. 
Anyway, isn't it a relief that the perfect gift for the high schooler who has everything is still available? Phew.