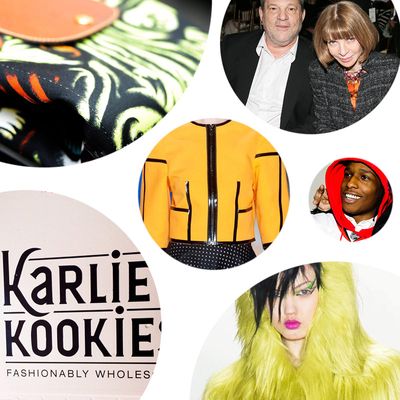 From the insanity of Jeremy Scott to the sheer beauty of Proenza Schouler's latest collection, what a day in fashion yesterday was. Let's get straight to the highs and lows. Fashion world, we've got one day left. Can you believe it? Light at the end of the tunnel. And, go …
1. Okay, so, Jeremy Scott. Lots to cover here, people. Perez Hilton was shirtless in the front row. Like a solar eclipse, the best advice is to not look directly at it.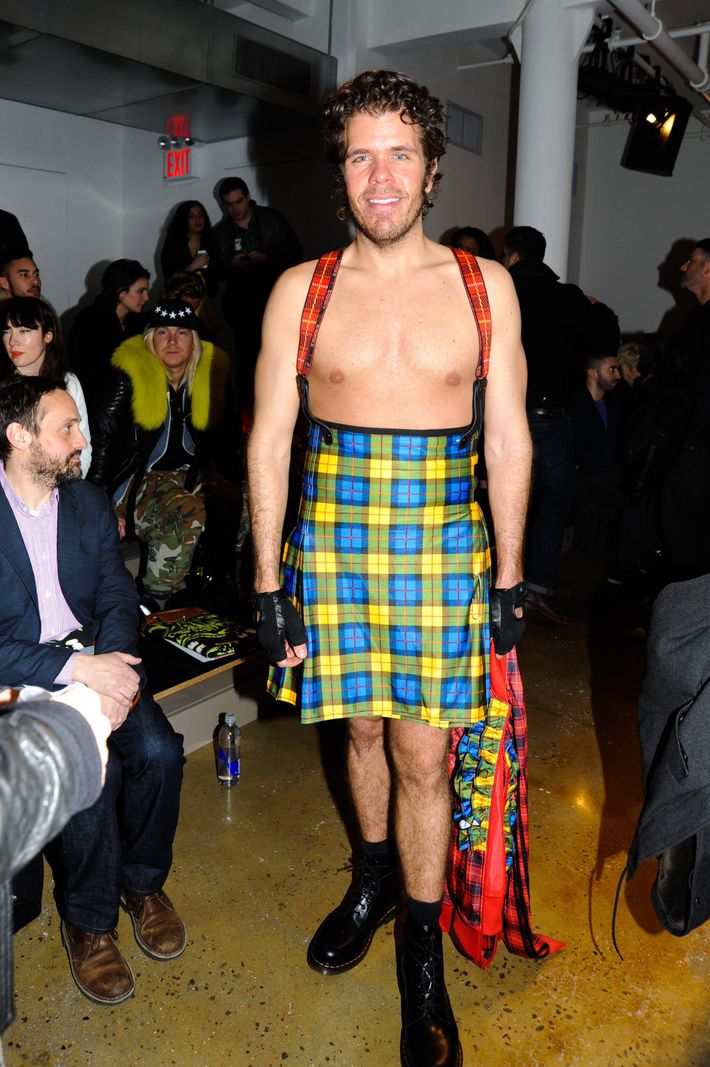 2. Though, the guests in the front row also received these giant Jeremy Scott x Longchamp bags. Who wants to fashion a shirt out of one?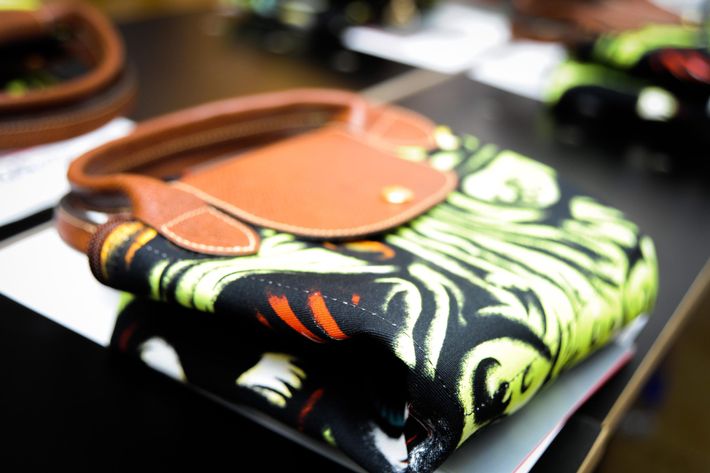 3. Also, this happened. Fur! Lindsey Wixson! Where the Wild Things Are! Someone call Spike Jonze.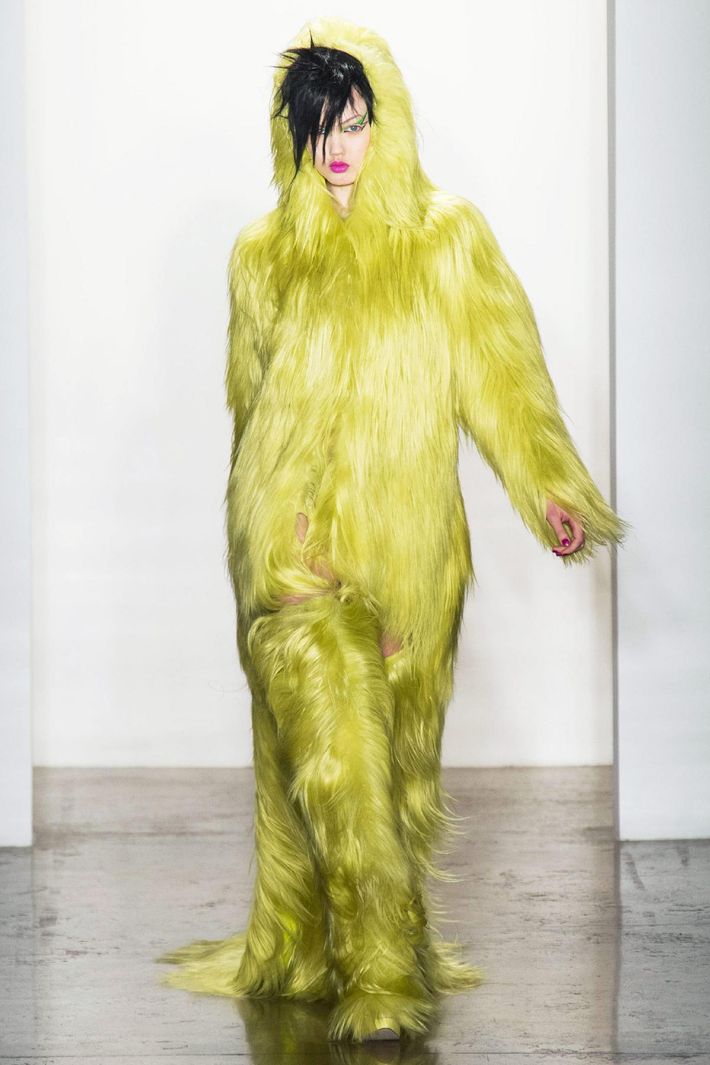 4. And, while we're making strange connections to movie things: Steven fucking Buscemi was at a fashion show. He really seemed to enjoy Nanette Lepore's shiny accessories, might we add.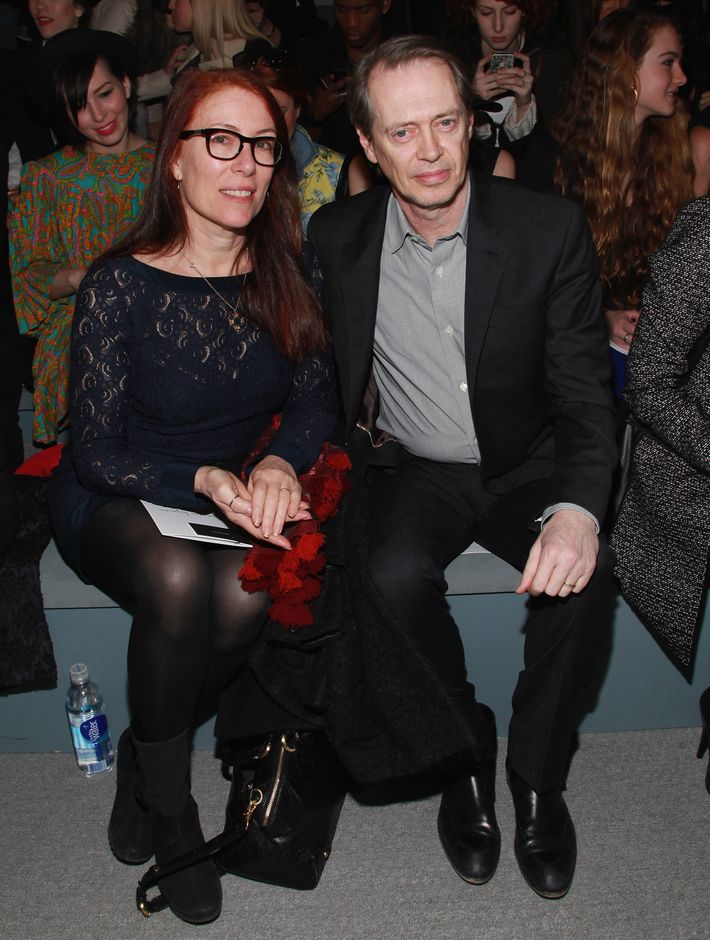 5. Back to Jeremy Scott for a second: We may or may not have stalked A$AP Rocky. He liked the show.
6. Back to fur for a second, too. At J. Mendel, it was not surprising that there was lots of fur. It was fantastic, however, that the fur-expert designer added side vents to his garments. Obviously, here's a man who understands the particular and potentially overly warm qualities of fur.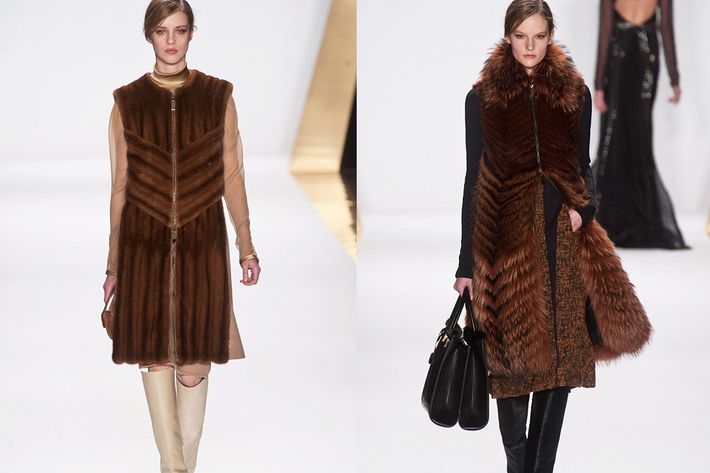 7. Karlie Kloss is still making those vegan Kookies happen. Yesterday, she sold them on a food truck. And does the picture she tweeted mean she got hair extensions?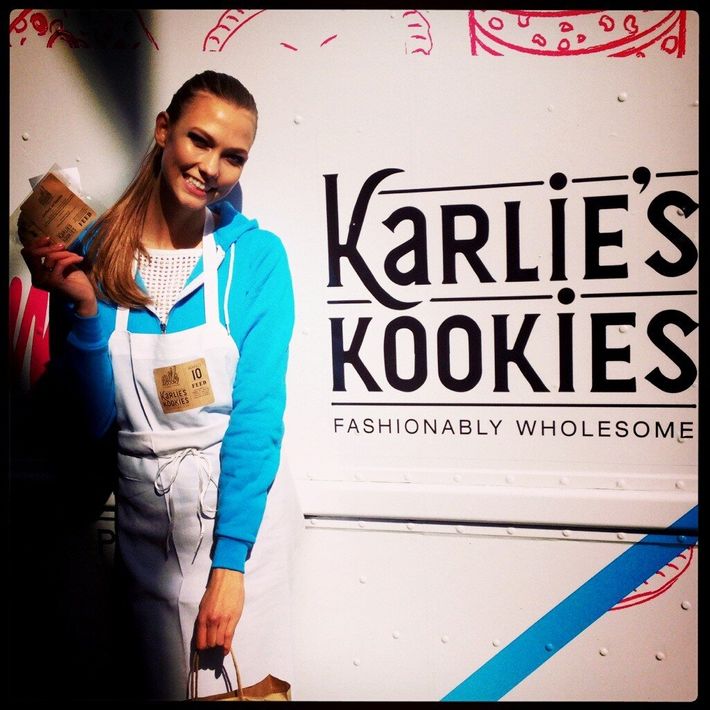 8. Harvey Weinstein sat himself next to Anna Wintour at Marchesa. This happens every season but is still worth noting purely because of the comfort it provides in a world of chaos.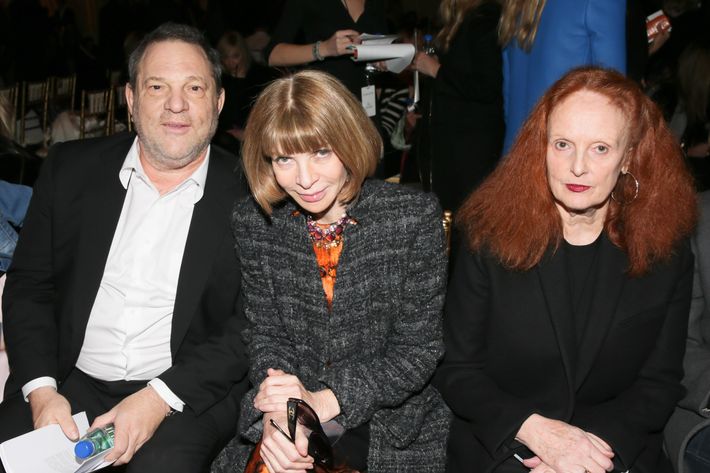 9. In a season of dark, black, gray, and fur (have you heard any of these words yet this week?), it was awesome to see Michael Kors pairing all of the black stuff with some really beautiful colors. The tangerine, if that's what you could call it, was especially chic.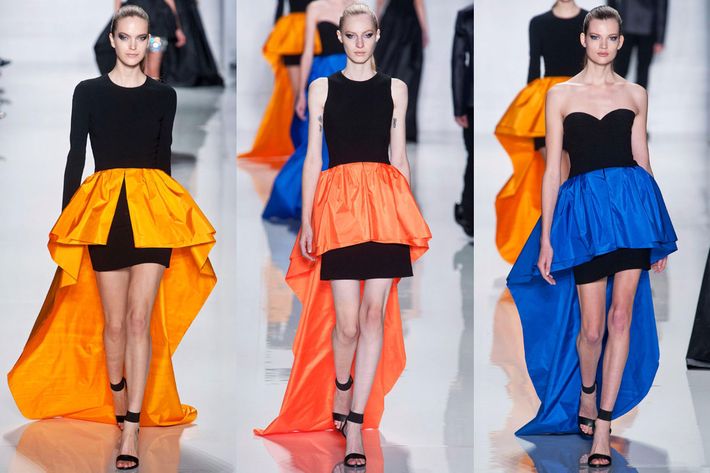 10. British model Cara Delevingne got a new hat. Our love for her knows no bounds. Where do we get one? Cara, make us one!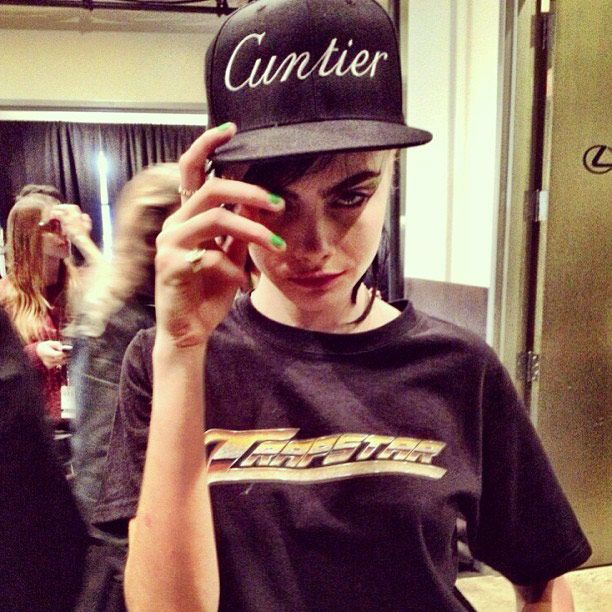 11. Sasha Pivoravora brought her baby to Proenza. She opened the show (the model, not her baby). Everyone backstage cooed over baby, Piv, naturally, and over the clothes; black, white, and major all over. Somone give these PS guys a Paris design job already.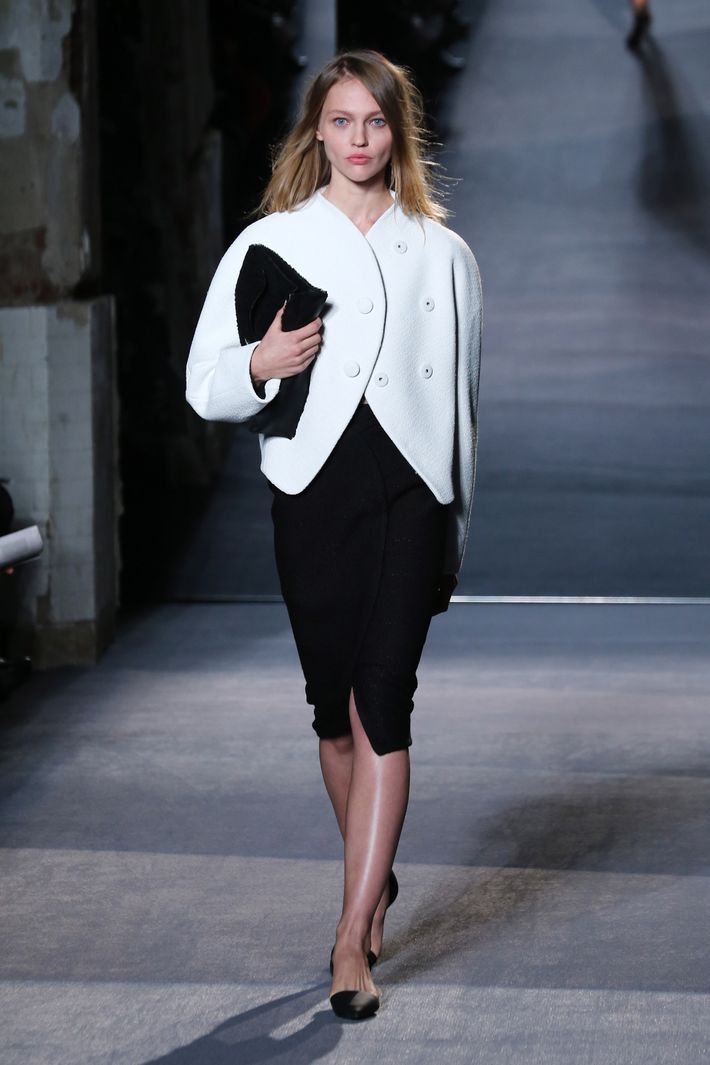 12. We had a party at Le Baron, which most of the Cut staff thought would be a cocktail party but actually sort of turned into a nineties hip-hop dance-off. Not complaining.
13. And we'll leave you with Jess Stam's new boy cut, which Garren cut backstage at Anna Sui. Your thoughts appreciated in the comments below.