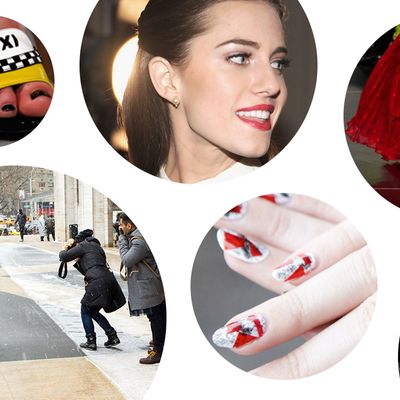 Photo: BFanyc.com, Getty, and Imaxtree
Well, wasn't that fun? New Yorkers love any weather-related news situation, and day two at New York Fashion Week brought enough snow-encrusted heels and fur-swaddled attendees (Anna Wintour notwithstanding) to make another day of shows feel like the reality-television equivalent of a ski resort. Shows were, for the most part, a bit soggy and underattended; still, no one's canceling. And some trends have emerged! As we face another day in Bean boots, here's everything from Friday.
1. The Kate Spade collection was taxi-themed. Which seemed mean, because these were the only cabs people could get today.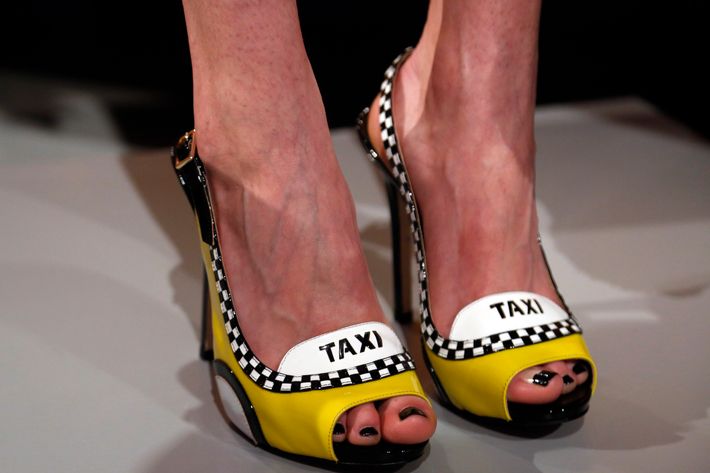 2. For those lucky few who could get a cab, there was, at least, a pleasant surprise on Taxi TV:
3. Outside, Russian girls (well, nearly all girls) were either wearing stilettos in slush or ugly boots. Street-style photographers clearly loved both options.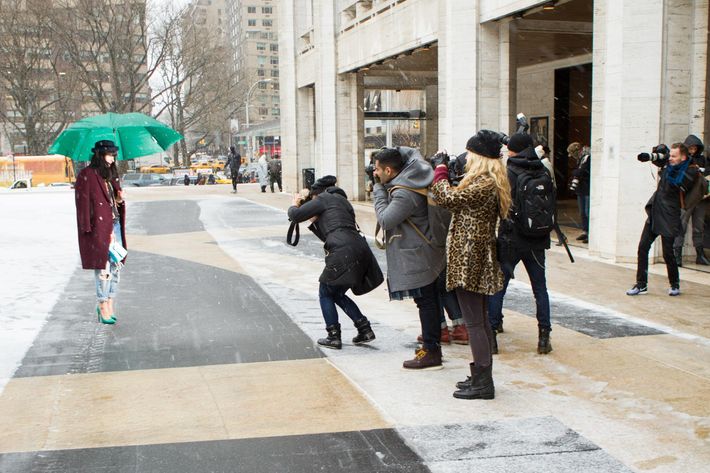 4. There was a dress-meets-pants thing at Jason Wu. We feel vindicated. Also, some gowns people would call "major." (Michelle Obama not included.)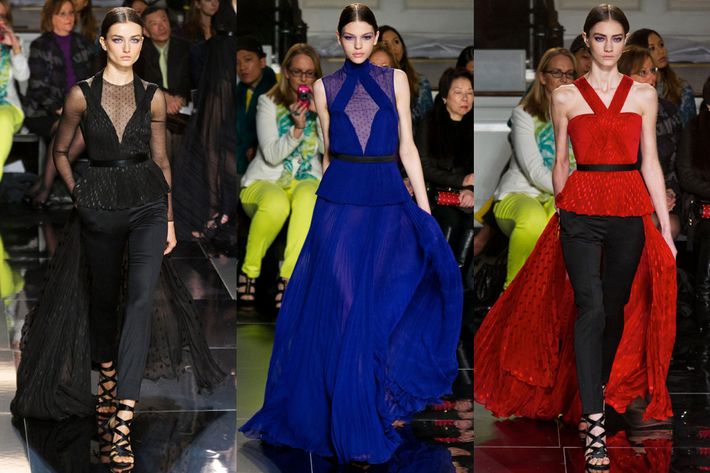 5. A new band you've never heard of, Wild Cub, was pretty good at Rebecca Minkoff's show. Here they are on Spotify. They will probably also be in a Girls episode soon. Also: hot.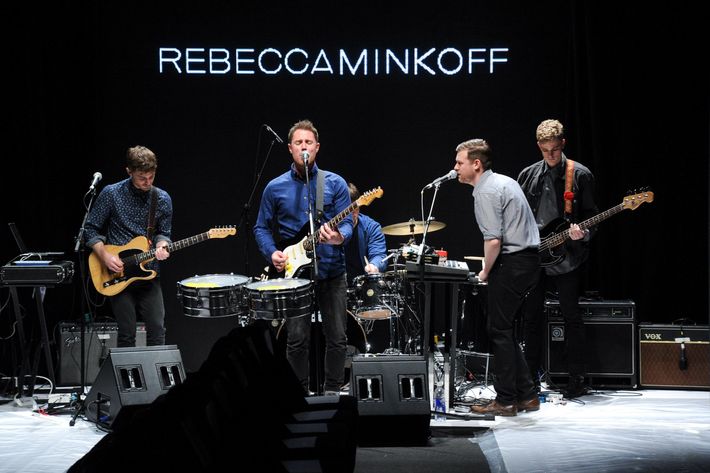 6. Textured leather has sort of already become a thing, as we first noticed yesterday. A lot of these pieces are croc-like. Everything is black this season.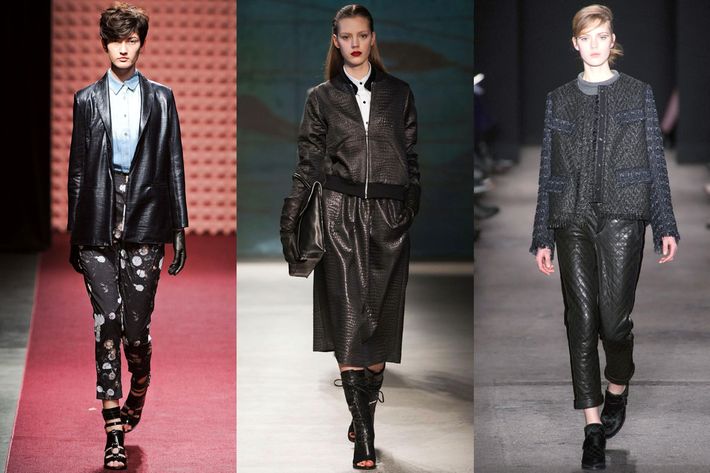 7. Is Project Runway over? Maybe that's why they invited Sammi from the Jersey Shore. At least the Fugs recognized her.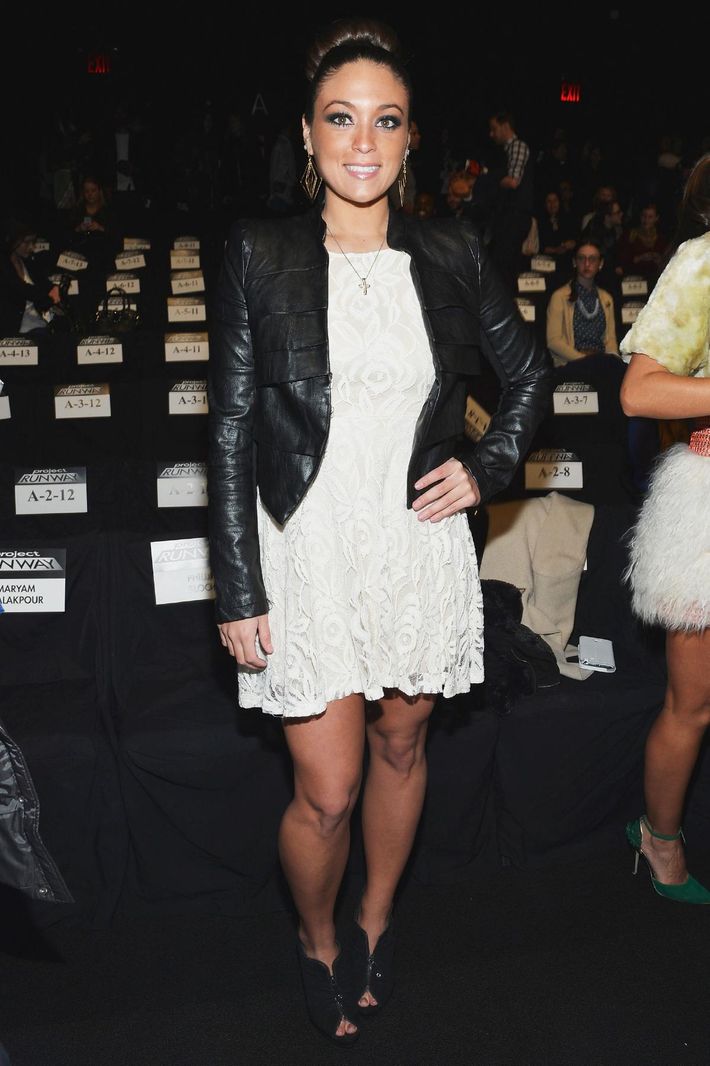 8. We repent. We skipped some shows. Next time we'll do a Twitter giveaway or something. But all editors were guilty and social media'ing about it.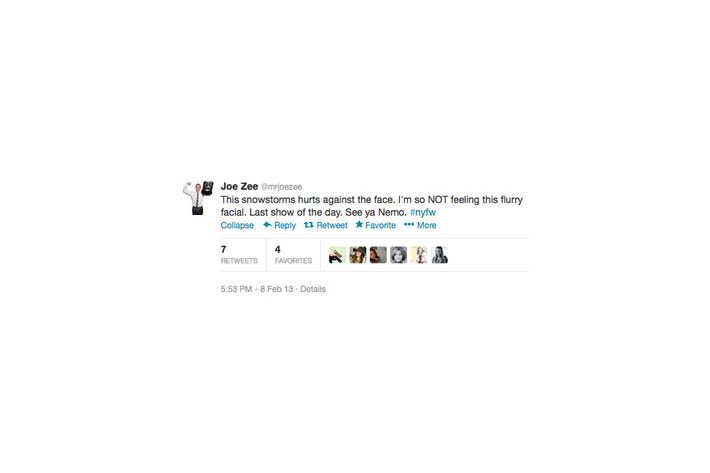 9. Did we mention we did not skip Jason Wu? Allison Williams lit up the room, even as she seemed nervous. Too much attention; all that pressure to look so "fashion." Oh, look! A very large chandelier.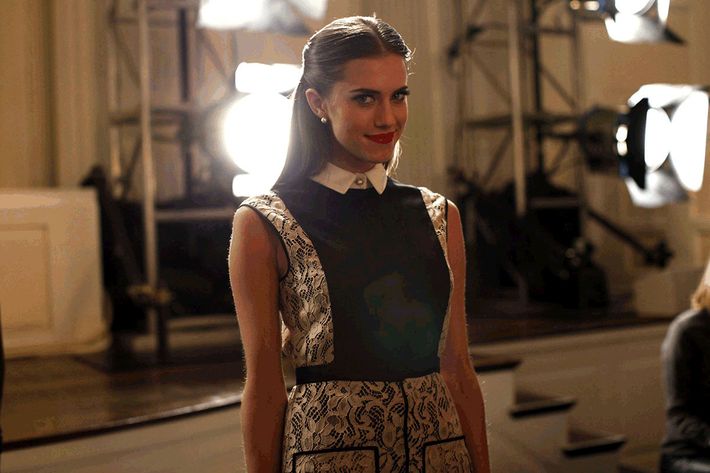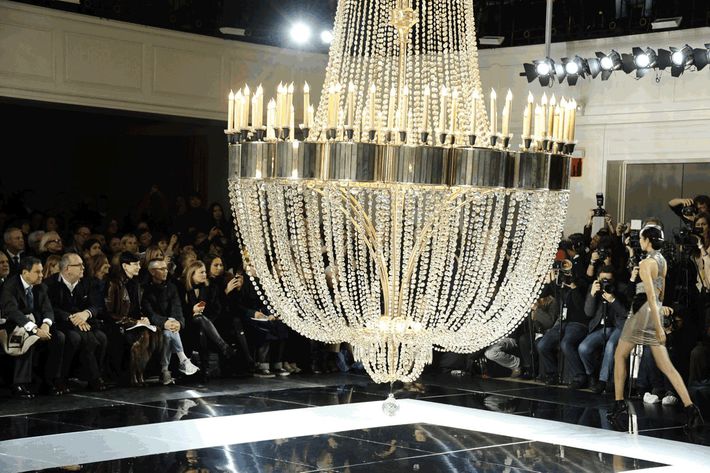 10. At one of the many print-media parties the night before, the Brant Brothers and Bryanboy became friends. Please note neon sign.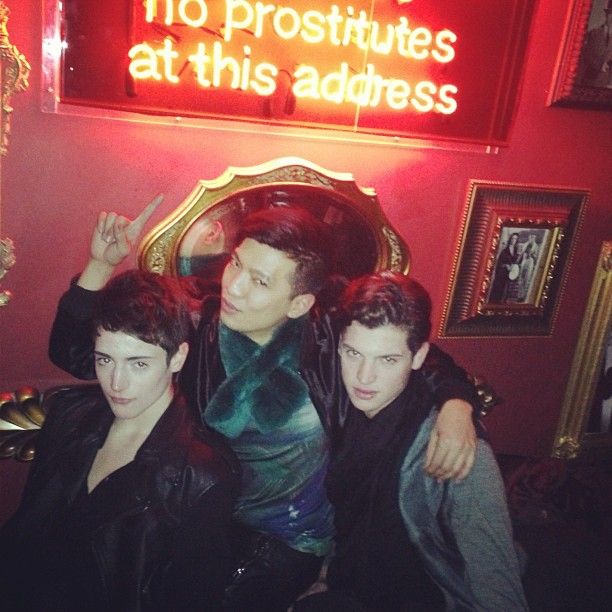 11. Katie Holmes held a secret show. Because the universe wills such things. (The clothes were actually cute. Not that we saw them in person or anything.)
12. Proenza Schouler is already casting their runway. Apparently, there now exists model software. Next: the girls will just be robots.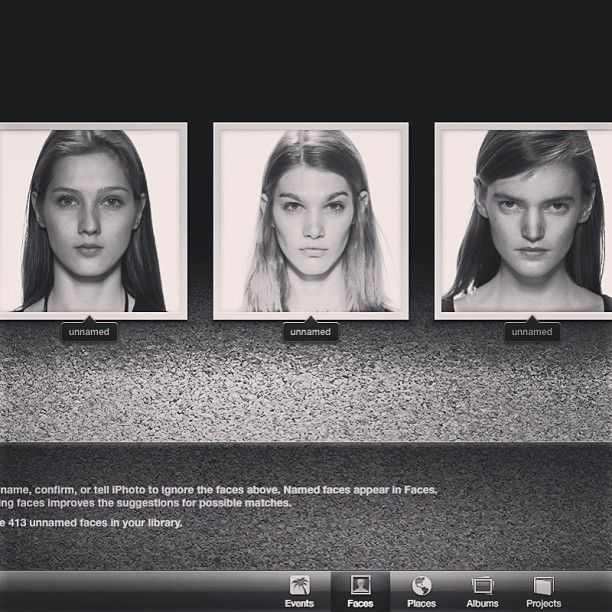 13. Men carried very large man bags at the Billy Reid show; part of a new collaboration with Coach announced in the show notes. America, heritage, etc., etc.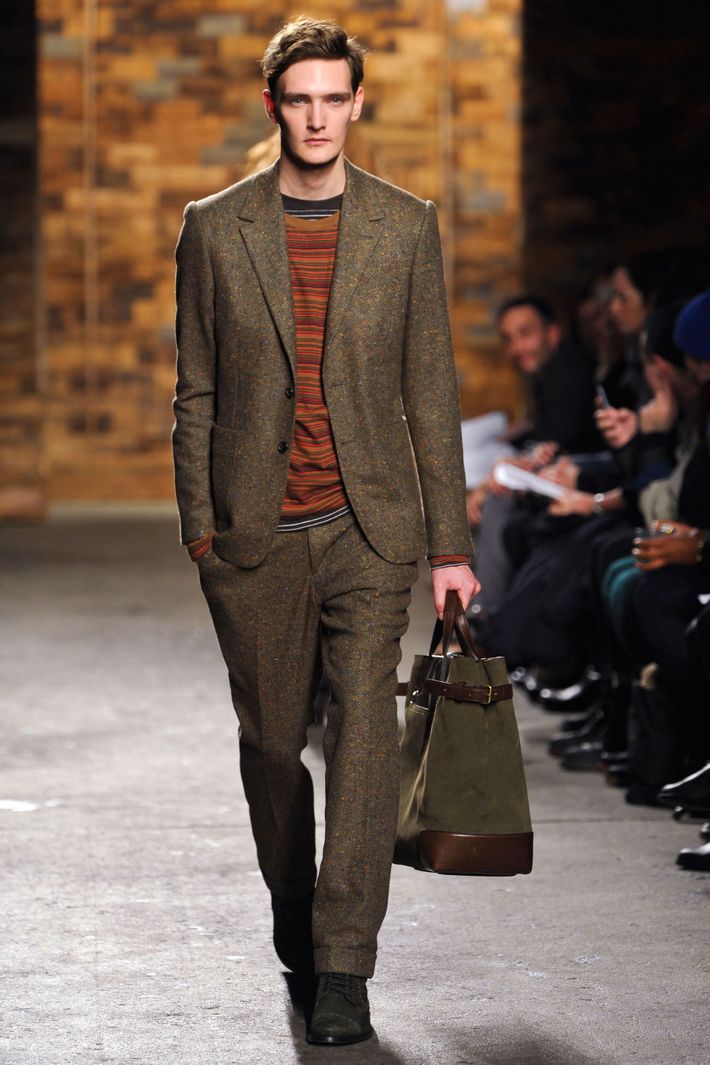 14. Maybe we'll hide inside all day and just do this. Happy traversing, y'all.
Friday's Shows:
Academy of Art University
Billy Reid
Carmen Marc Valvo
Charlotte Ronson
Cushnie et Ochs
General Idea
Helmut Lang
Jason Wu
Jenni Kayne
Kate Spade
Lyn Devon
Nicole Miller
Parkchoonmoo
Project Runway Designers
rag & bone
Rebecca Minkoff
Sally LaPointe
Suno
Tess Giberson
Yigal Azrouel