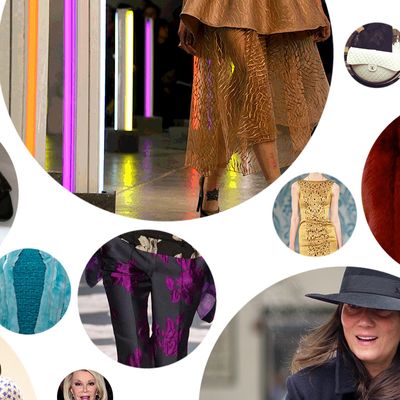 Off all of Fashion Week's days so far, Tuesday was the most uptown of the bunch. We were pulled up early to look at vibrant J.Crew suits, called to Tory Burch's apartment at the Pierre to see her luxe collection (the best revenge against her husband), and up late looking to see how John Galliano might have influenced Oscar de La Renta. It didn't rain. Which we're only saying because, if the whole fashion thing doesn't work out, this week has taught us one thing: Meteorologists control all. Below, the rest of yesterday's key learnings from Fashion Week.
1. In the morning, J.Crew showed a rad collection of neon knits and awesomely colorful boucle suits, but some of the editors seemed a little distracted by the male models (across from the gals) wearing sweaters. Great opportunities for eye-fucking, all around.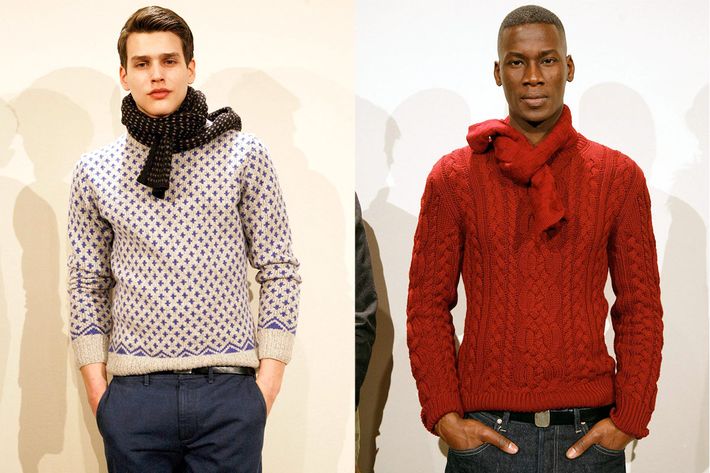 2. The J.Crew jolt of color was nice because so much of this season has been dark, with dark runway music, too, often verging on the ambiently apocalyptic. Still, there are some good ear worms in our Spotify playlist of songs we've heard so far at shows.
3. It would not be Fashion Week (this Fashion Week) if we did not mention the most insanely furry looks from the runways. Sorry, rabbits. (Insert your own ethical stance here.)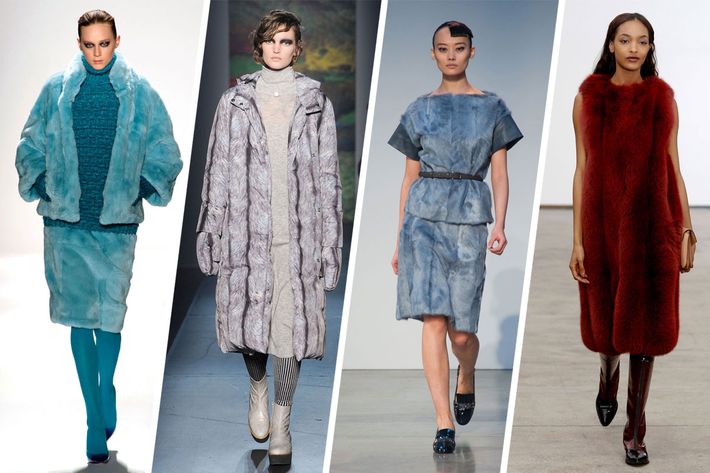 4. Something weird happened at Rodarte: Our beauty editor was told that a Manic-Panic'd model named Chloe Nørgaard would be walking as an exclusive. But didn't we see her at Nicole Miller earlier this week?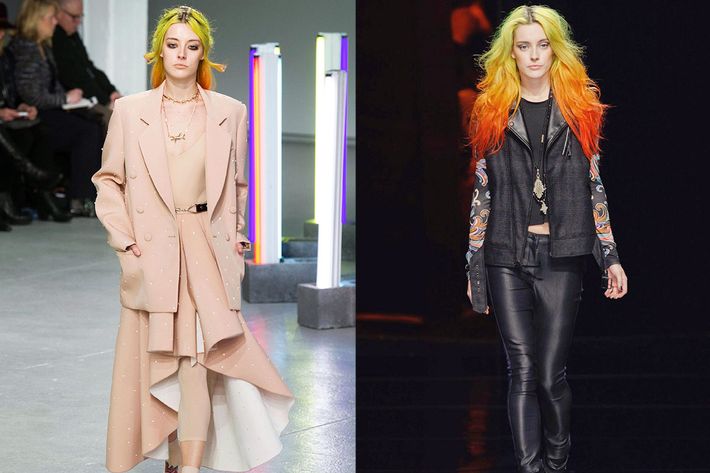 5. Something else we saw at Rodarte that was odd: Wearable clothes! Nice trench, ladies.
6. And, now, for your mid-list runway distraction from Rodarte. Did we ask Dan Flavin if we could do this?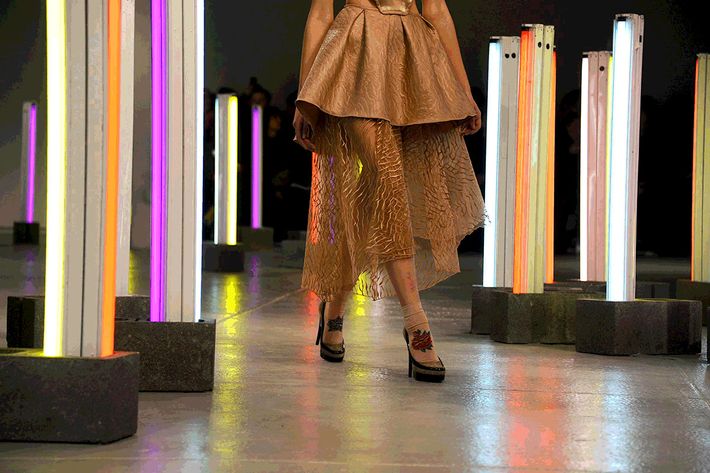 7. Props to Phil Oh — that's Mr. Street Peeper to you — for capturing that Chanel Hula Hoop bag in the wild. This is Kyle Anderson, Marie Claire's accessory director. Because a Vogue girl would never carry something so, uh, heavy?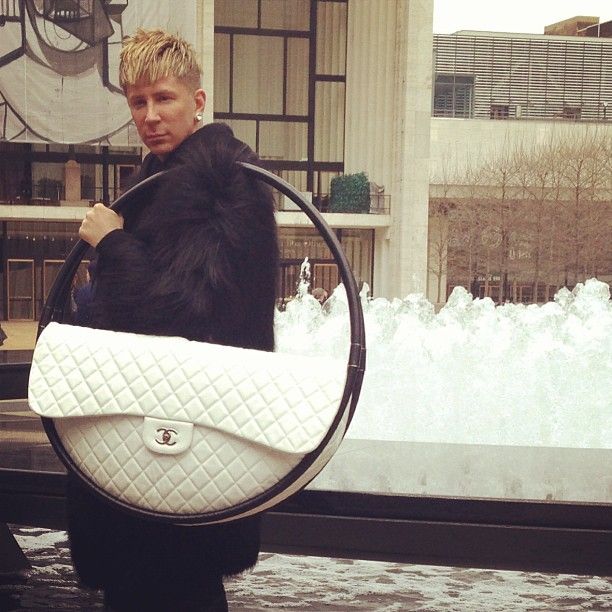 8. Vera Wang (the reigning queen of all things gown) closed her show with not one, but two different … pant suits. Can you even believe it? What's wrong with us?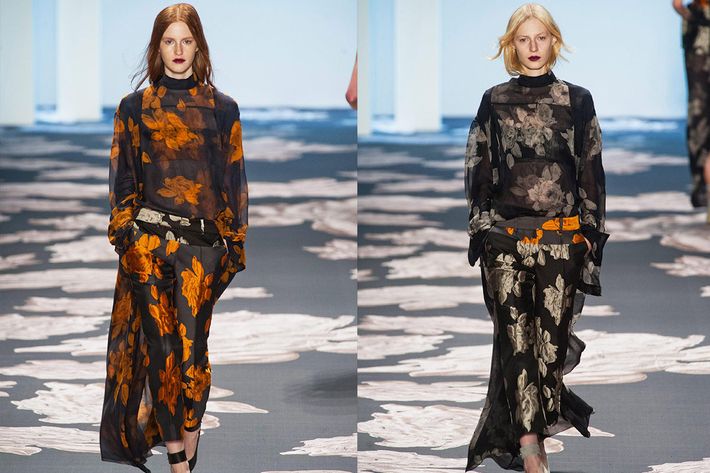 9. Today was shockingly low on gossip and relatively high on expensive clothing. Tory Burch decided to show her collection, Billionaire Edition, in the same apartment building where she lives. #baller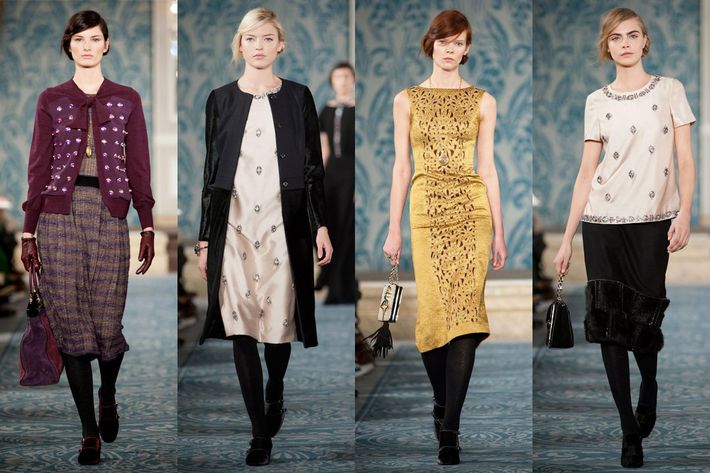 10. Though, here's some decent dish: Apparently, Joan Rivers refused to sit next to Joan Collins at the Dennis Basso show. Do what you will with that information.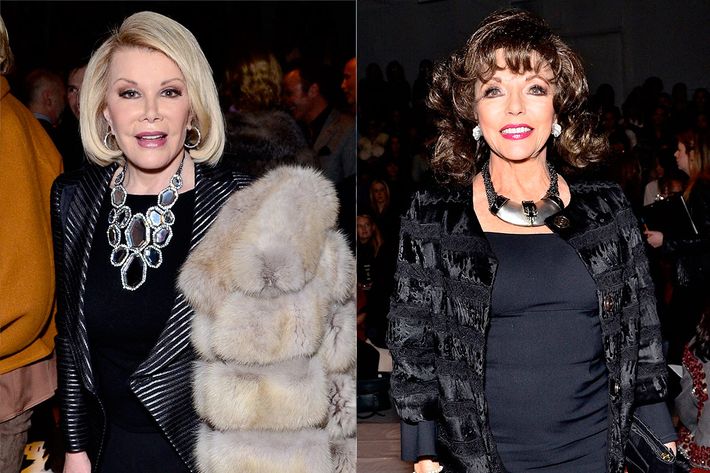 11. No JG at ODLR. Figure it out.
12. Valentino was there, though, in the front row.
13. Meanwhile, everyone was talking about who will be Cosmo's new fashion director. Rumor is that Joanna Coles has her eye on someone. It's probably not Emmanuelle Alt. But, man, does she look like she's having fun this season.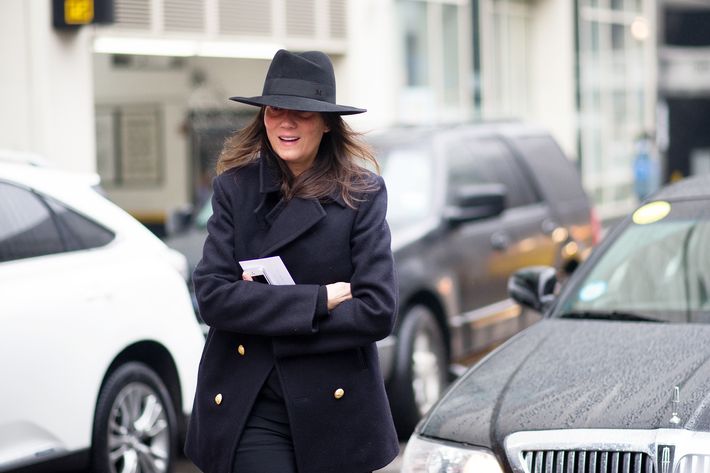 14. We dare you to wear these: Polka-dot pony hair, as spotted at the Isa Tapia accessories presentation.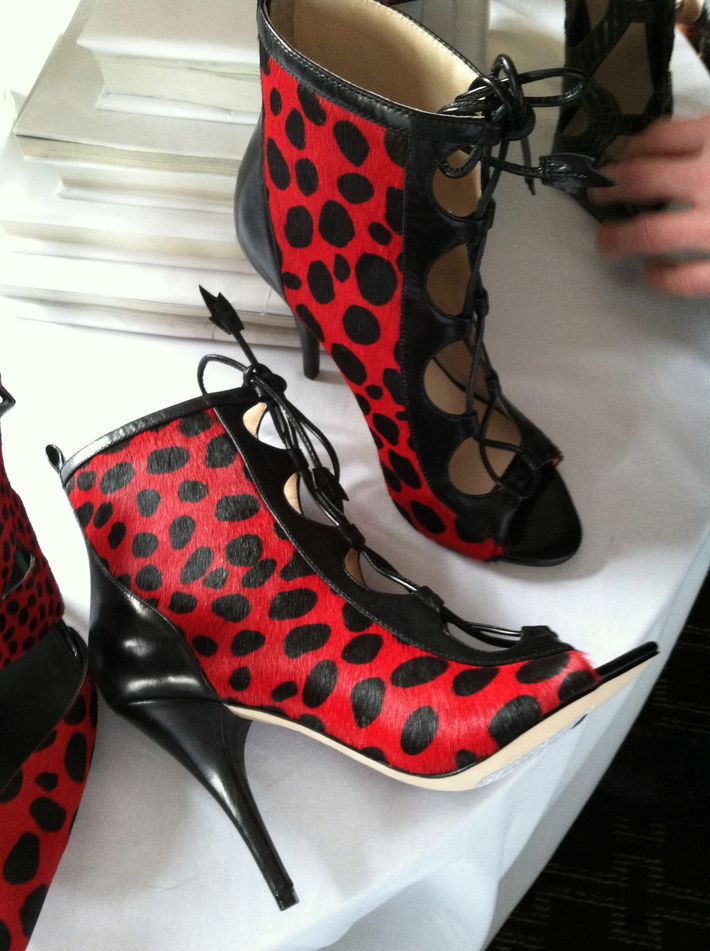 15. And, no thanks, we'd rather not have another free copy of Women's Wear Daily. But thanks for offering. (Oh, God, what if someone photographed us with that thing?)