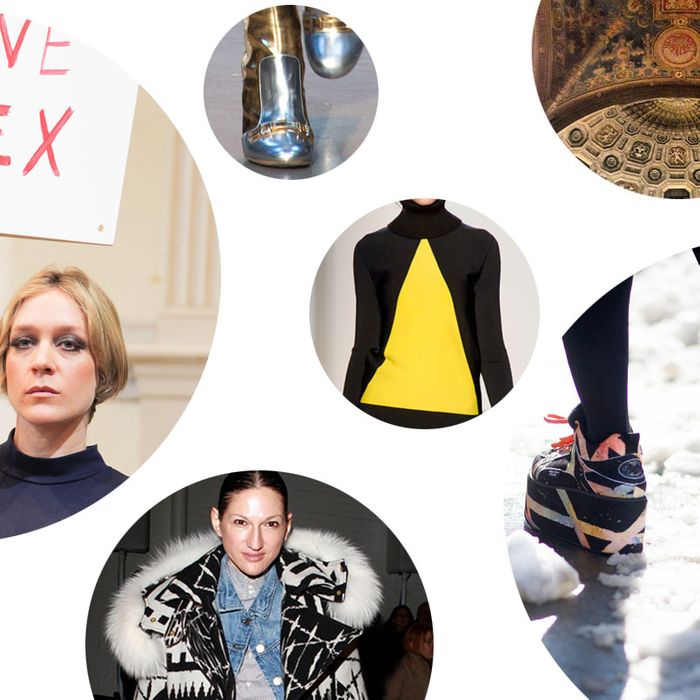 What. a. weekend. [Imagine Rachel Zoe voice here.] To attempt to sum up two days of incredible shows — Wang! Altuzarra! Prabal! Victoria Becks! — and plenty of after-parties, outfits, Instagrams, and Vines  into one lean numerical list is … uh … exactly what we're here to do. It was a fantastic two days for furry clothes, early-aughts stars in the front rows, snakes, and anyone in the world of fashion who happens to own (or even desire) a brand-new chic coat. What are you waiting for? Head below for this weekend in fashion, distilled for easy reading on your phone as you race off to the Carolina Herrara show or, like some of us, your sad and rainy office commute.
1. It's too gross out to wear new spring buys, which means everyone has been wearing some excellent outerwear in the front row this season. Especially Jenna Lyons, whom we appreciate if only because she's not in head-to-toe J.Crew.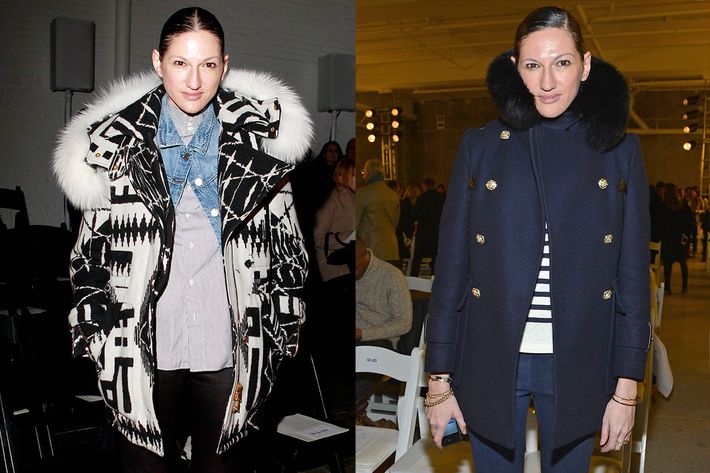 2. Owing to the scheduling, Saturday night was already an epic battle between Alexander Wang and Joseph Altuzarra for fashion supremacy. Both are young, talented, love black leather, and were showing back-to-back. Then they each created their own takes on fur boxing gloves. The world needs such things, clearly, but how are we ever to choose?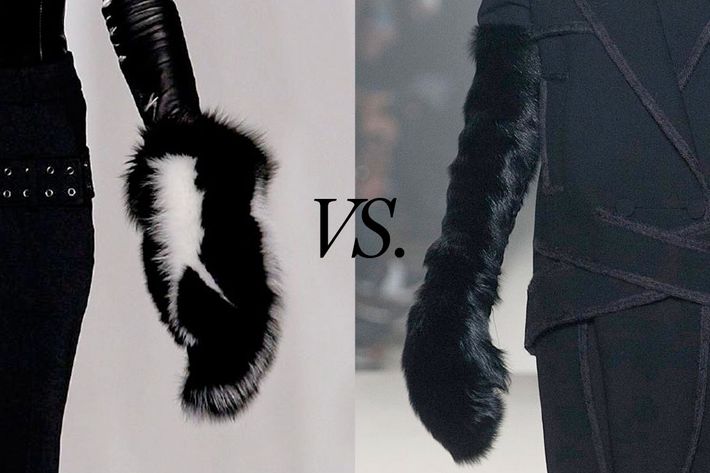 3.  Obviously Lacoste has a lot of money. So good on them to construct a giant, moving cube, from which models could depart and walk the runway. Space-age, or spacelike? Dunno. It was Saturday morning, early, and we were kind of spacing out.
4. Canary yellow and Yves Klein blue look incredibly great with black and brown? That's what we learned at Victoria Beckham's runway show, which had the strongest color use we've seen so far this season.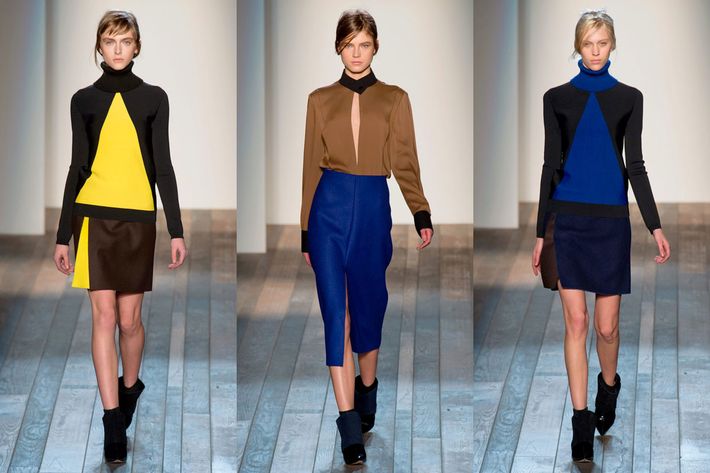 5. At her fifth presentation for Opening Ceremony, the Young Sevigny participated in a little cost-saving measure when she acted as a model herself. The models weren't allowed to talk, so this was also a great way to avoid interviews. (We still got one, though.)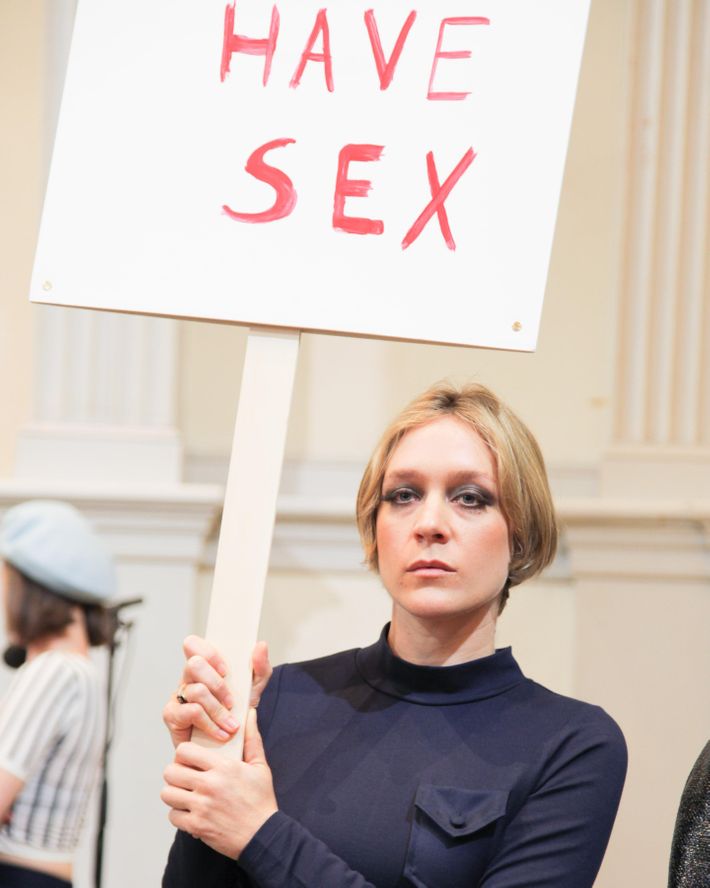 6. Also, at the Sevingy party, we were given a tiny Champagne bottle. Later, when we opened it (perhaps outside, perhaps while waiting to enter the Bulgari party), we realized it was a bottle of bubbles. At 9 p.m. on a Saturday night, this was more depressing than we could ever explain.
7. At the Bulgari Serpenti launch, it was hilarious to watch rich girls and supermodels and actual A-list celebrities — Julianne Moore was there — traverse their way under this giant snake puppet, which was manned by four people who were definitely having the least fun that night.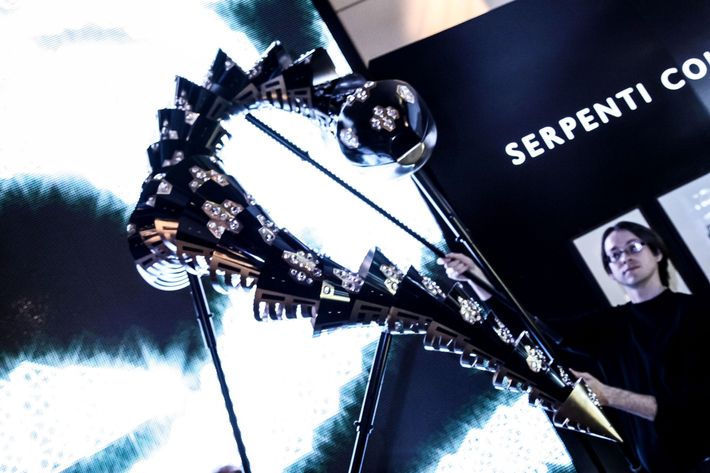 8. Look! Fiji Water with caps that have a built-in straw. These were a backstage obsession among the hands-full beauty crowd.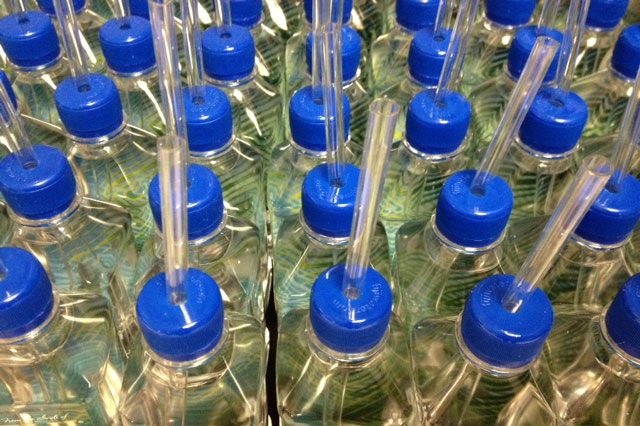 9. While last season may have been all about Lil' Kim, this season many designers (and the music industry) are trying to make Eve happen, none more successfully than Prabal Gurung. Here Eve is at his show; she also performed at his after-party on Saturday night.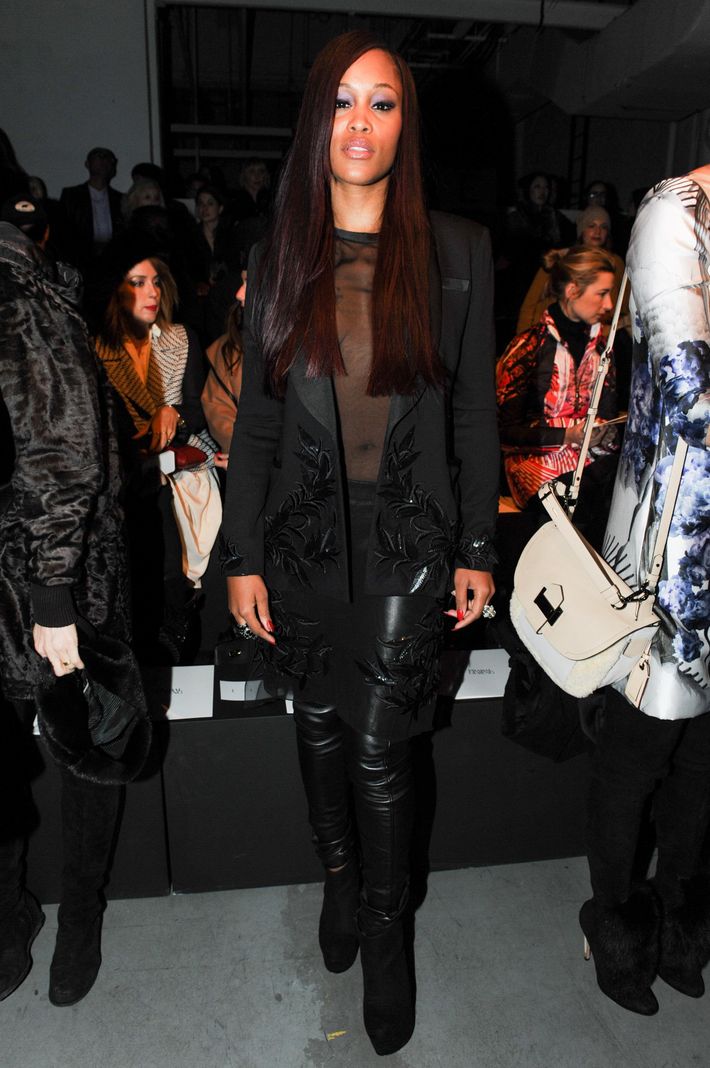 10. Other people that keep trying to happen? Nicky Hilton, Vanessa Hudgens, redheads in general.
11. Everyone passed the time before Wang (and, trust us, there was plenty of time) by Instagramming the ceiling of the Cunard Building. Great for those who are wishing they're headed to Paris and Milan after this for more shows, but sadly aren't.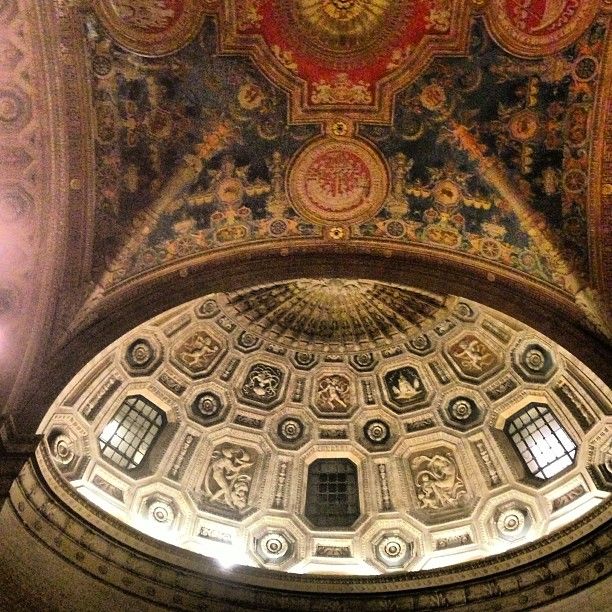 12. Mere days after Glamour opened their cat-themed pop-up and had a party, there was an actual feline on the runways at Tracy Reese. We'd call this an emerging trend, but haven't we been here with cats before?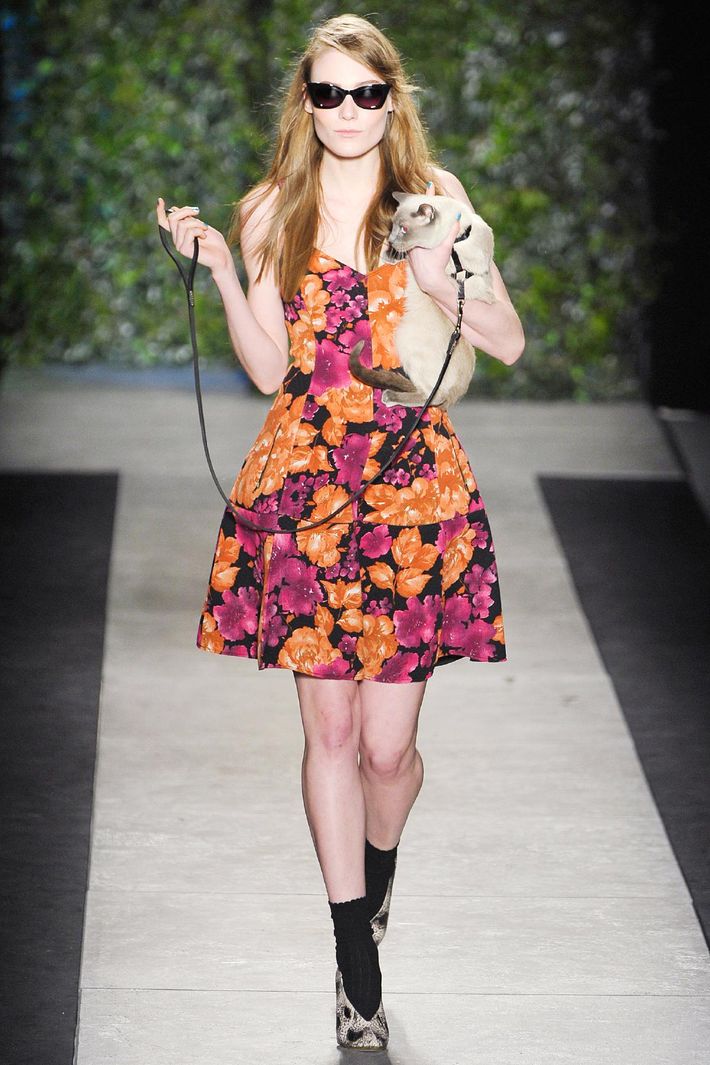 13. It was a huge weekend for huge shows, but one small surprise that came out of the presentations at Milk Studios was from the British design duo Ostwald Helgason. At nearly every show thereafter, we could overhear editors going on about how they wanted to wear these clothes, how cool they were, etc. etc.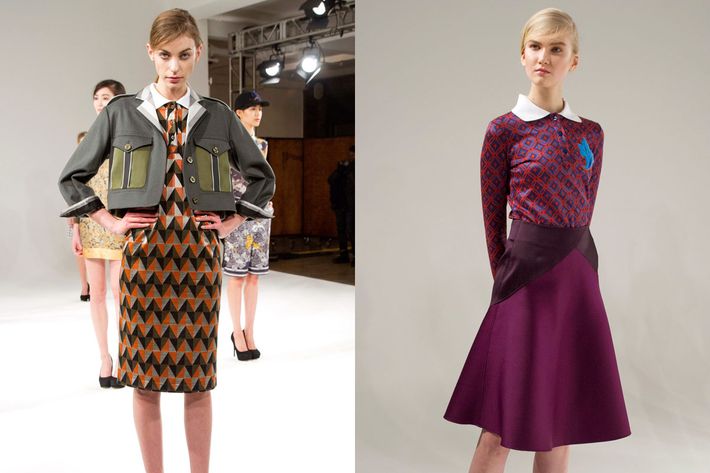 14. Metallic loafers and booties added a futuristic edge to Thakoon's otherwise feminine collection. Distractingly cool, and not just because they were gleaming.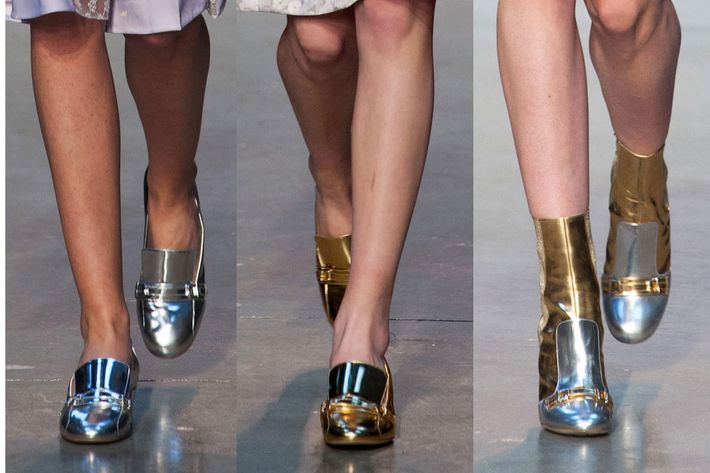 15. Of all the fur and all the outerwear and all the Instagrams in the land of Fall Fashion 2013, it was this Altuzarra coat that reigned supreme among the rest.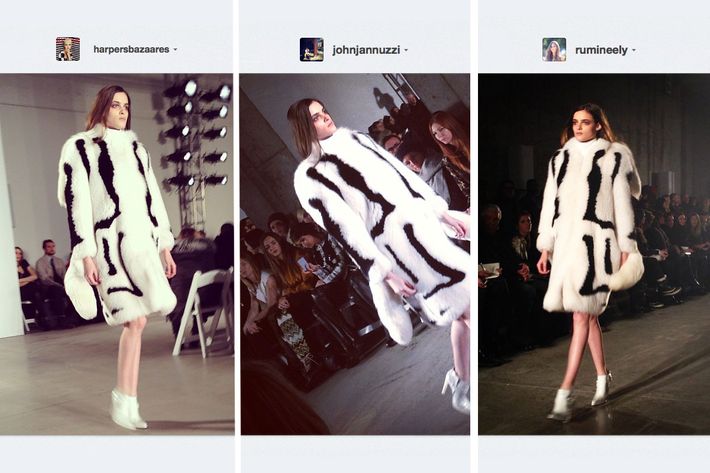 16. The funniest thing about street style all weekend wasn't that people were wearing slush-inappropriate clothes or no socks or not enough layers; it was that photographers asked everyone they shot to "stand near the snow," so the pictures would look better.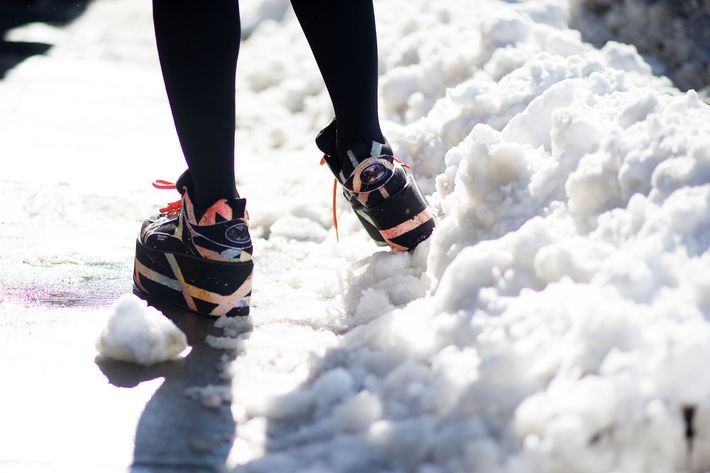 17. A quick PSA: Chris Anderson, the noted and talented photographer, has taken over the Cut's Instagram feed for Fashion Week. Check it out, y'all.
18. And we leave you with model, two ways: walking, of course, and winking too.