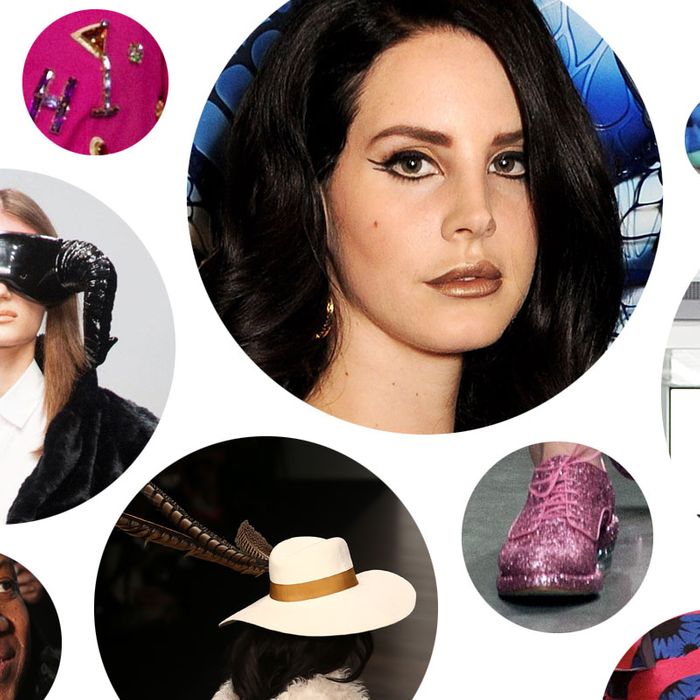 This season's fashion circus freshly arrived in Milan — ready and raring for Italian tailoring … and espresso. And with that, the London scene is done, collectively enjoying foot rubs and a large relaxing cup of Earl Grey. If you haven't kept up with all the shows, parties, awards, and Cara Delevingne's bouts of camera-conscious madness, here's our handy guide to London Fashion Week's highlights, broken down day-by-day for your chronological convenience:
FRIDAY
1. A capsule trend popping up in many of day one's shows: strange headwear. Bora Aksu showed futuristic forehead adornments, Eudon Choi presented babushka-style headscarves and big floral headbands, and KTZ's wild collection included accessories showgoers described, without giggling, as "horny masks."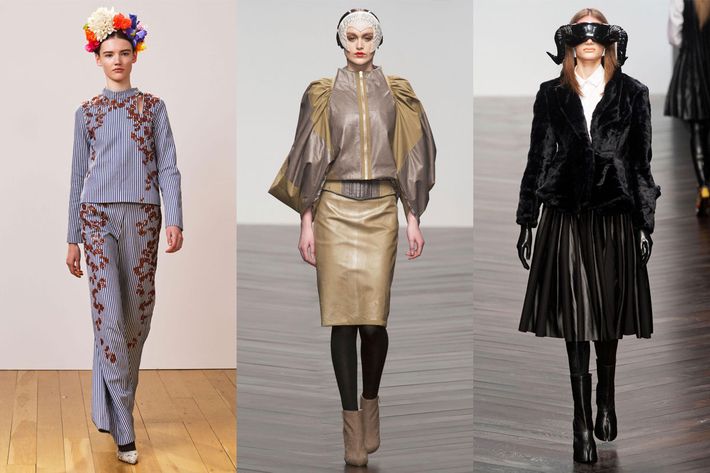 2. Rampant creativity on display at the Central St. Martins M.A. show — knots and rope-play, jersey tumors, and more concertina pleating than your average harmonica.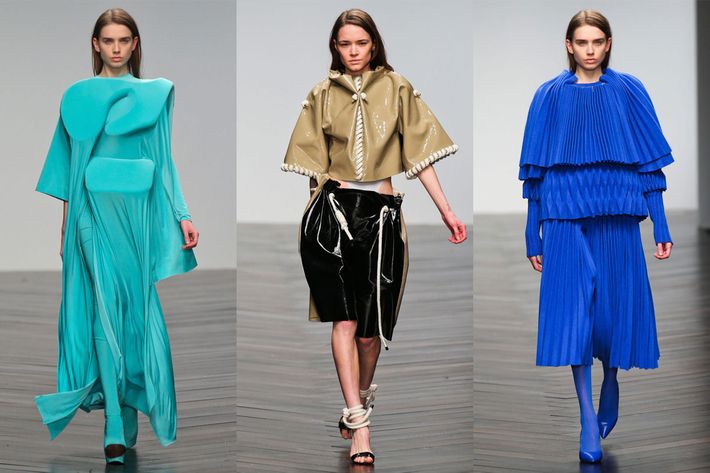 3. Also at CSM: The graduate program's head professor, Louise Wilson, proved formidable leading front-of-house efforts. In other words, she shouted a lot.
SATURDAY
4. Sister by Sibling turned model of the moment Cara Delevingne (more of her to come, much more) into a very sexy human tea cosy. Bonus points for the beret.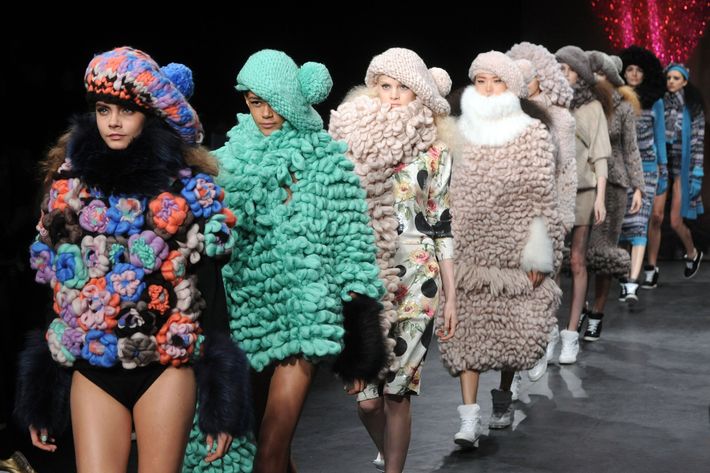 5. One poor model lost her fedora at Issa, and the fear/panic in her eyes was primal. (The hats proved to be surprisingly unbalanced, with many models left clutching them while walking.)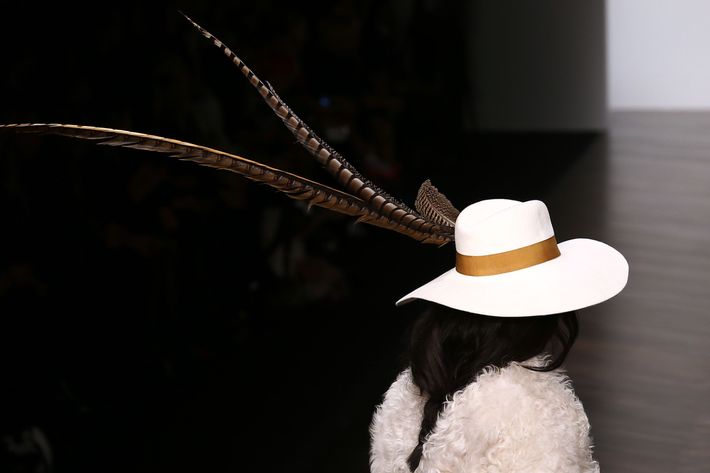 6. Front row query at House of Holland: "Is that a shagpile?" (Because he cares about his models so, designer Henry laid out a thick, soft beige carpet.)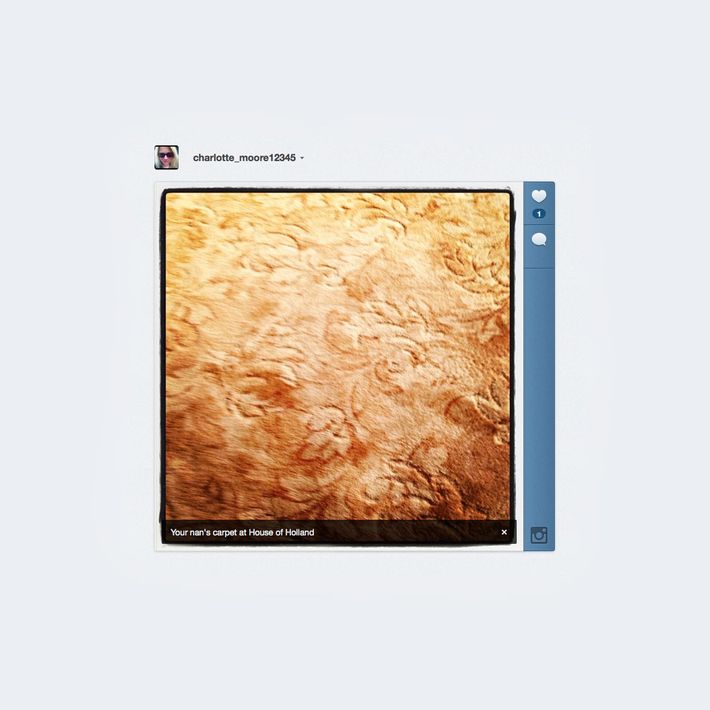 7. And let's not forget the genius martini glass embroidery. Cheers to that, with a slice of lime, please: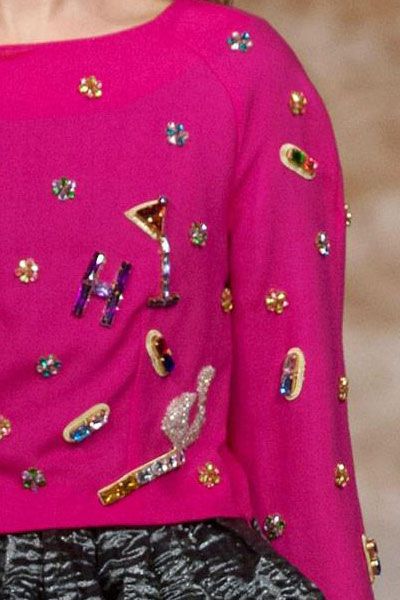 8. With the young designer Thomas Tait putting on one of the season's strongest collections (not to mention a strobe-tastic light show), editors threw some shade at Rihanna, whose collection showed at the same time.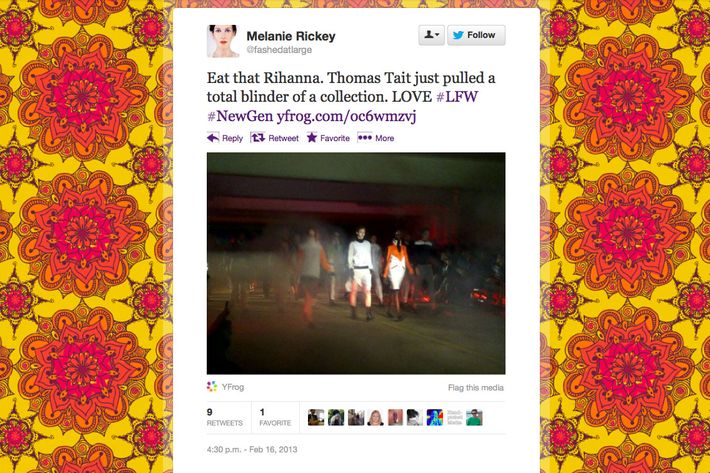 9. Though, of course RiRi's show started an hour late, so there we go. Crisis averted. Her debut collection for high-street chain River Island featured double denim, neons, and mice. Oh, and Cara Delevingne stood on a car outside: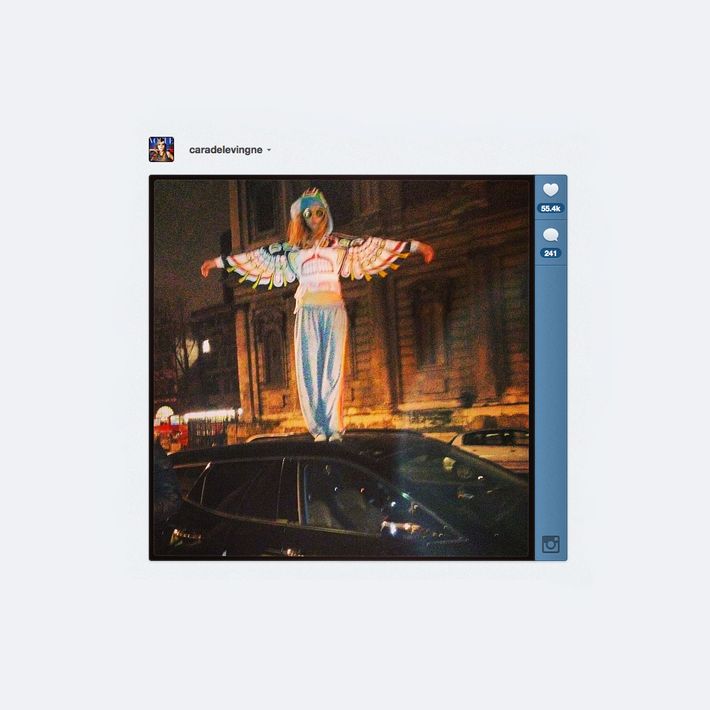 SUNDAY

10. Preen's show walked 35 stories high in London's Heron Tower, with the label's fall collection strong enough to best the views (and not just because it was a foggy Sunday morning). The glass elevator rides up though? A little scary.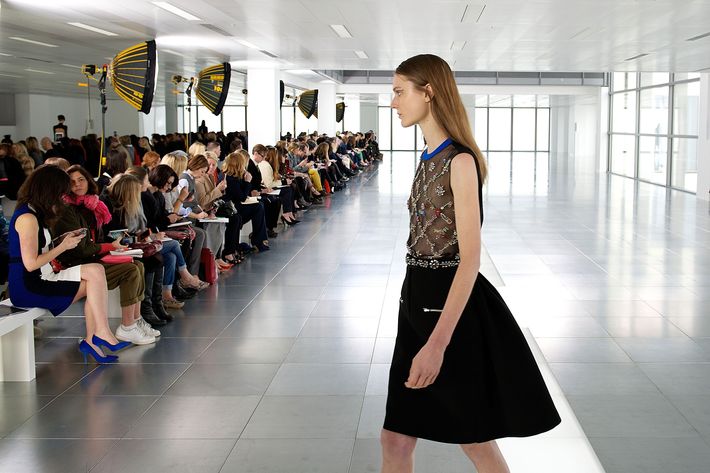 11. Let's discuss Lana Del Rey's bronzer meets coffee-colored lipstick, seen front row at Mulberry. (It looked a lot darker in person.) Comments down below!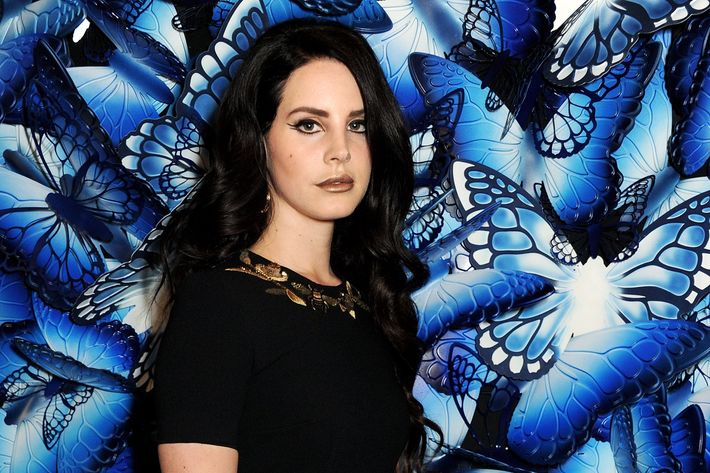 12. André Leon Talley popped across the pond for some shepherd's pie at L'Wren Scott — as WWD notes, his first time at LFW in two decades. Another sign of the collection's popularity: Nicole Kidman wore a look mere hours later to her latest movie's premiere.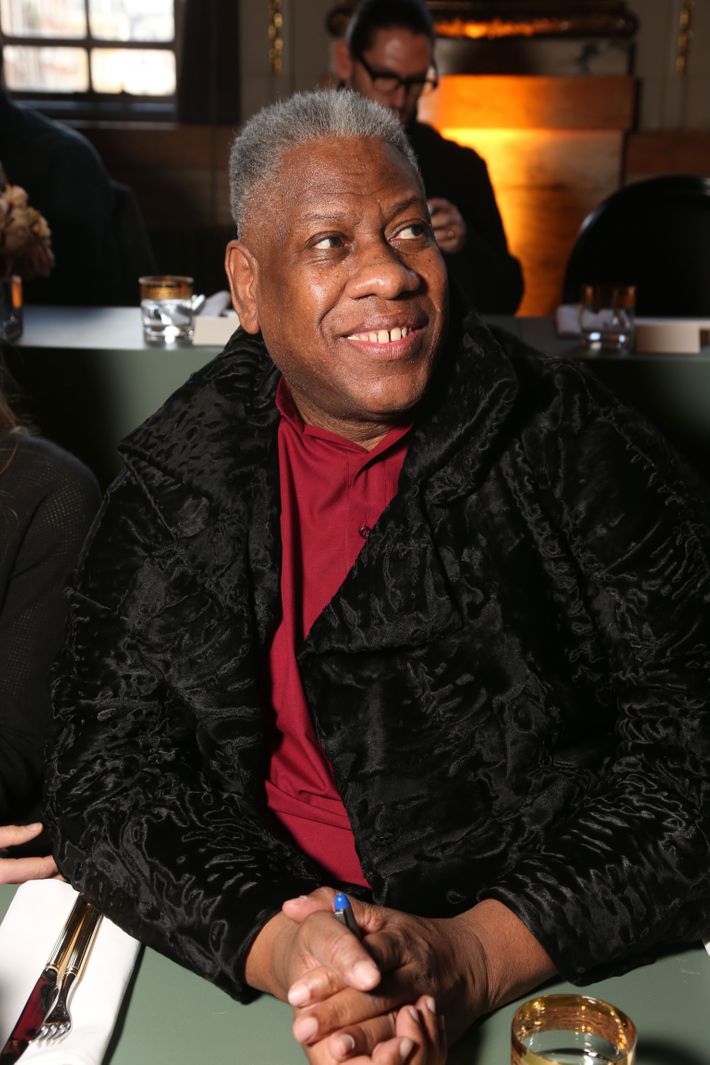 13. Oh, and Vivienne Westwood predicted the human race's extinction in an interview backstage after her fall collection walked. Just a cheery note to keep things moving along, you know?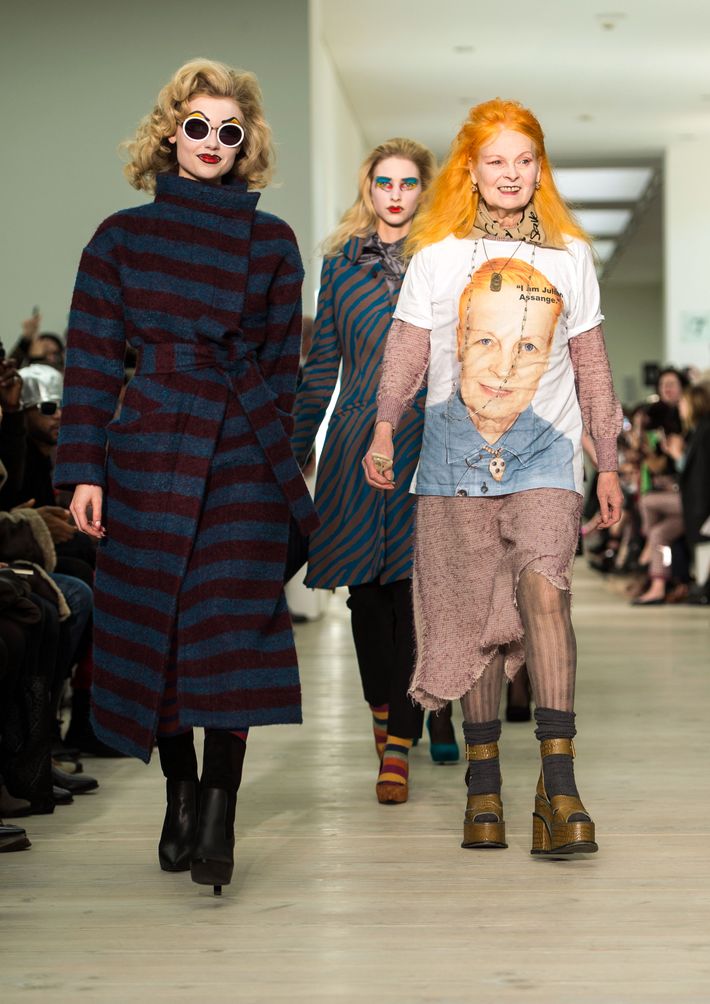 14. We previewed a number of looks from the fall Unique collection exclusively on Twitter, preshow (because we're nice like that), including the stunning finale piece: a slouchy sequined jumpsuit worn by Jourdan Dunn.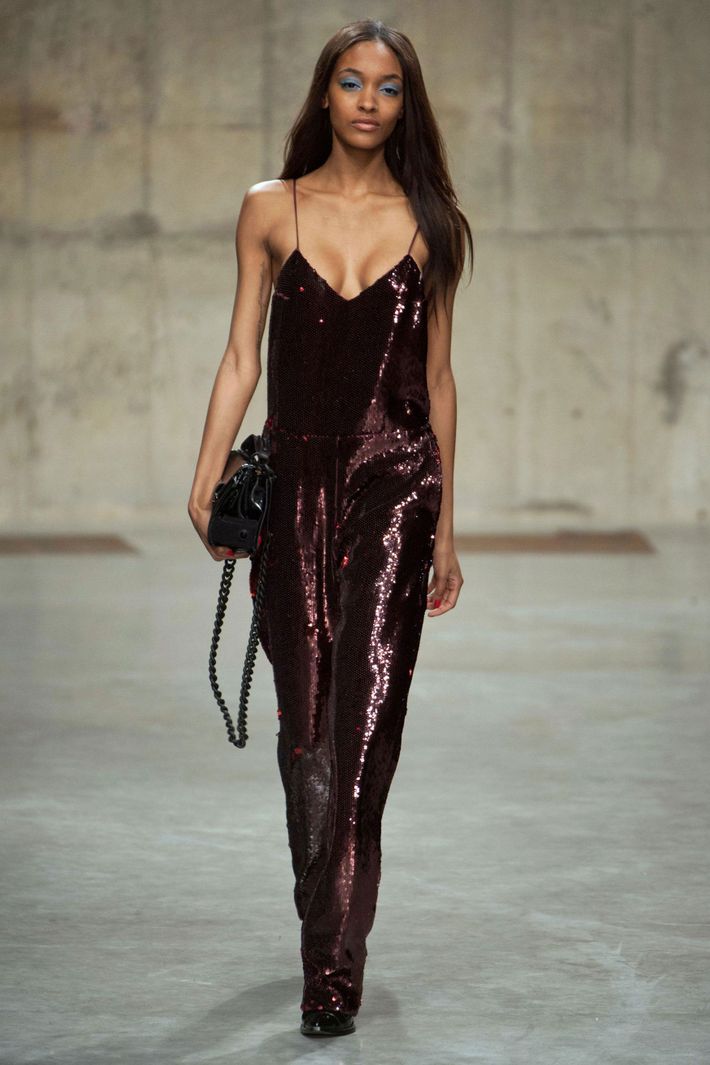 15. In another glossy, sleek office space, Mary Katrantzou's show started nearly 45 minutes late, with calming music played at one point to soothe the crowd.
MONDAY

16. In chic office-space-turned-runway No. 3 (for those keeping count), Christopher Kane showed a collection encompassing more themes and inspirations than most designers plow through in years. The audience: in a fashion rapture, or so the breathless adulation in the elevators postshow would have you believe.
17. Ever-zany Louise Gray sent models out wearing those tinfoil turkey platters cheap folks use at Thanksgiving as some sort of crotch/belly armor.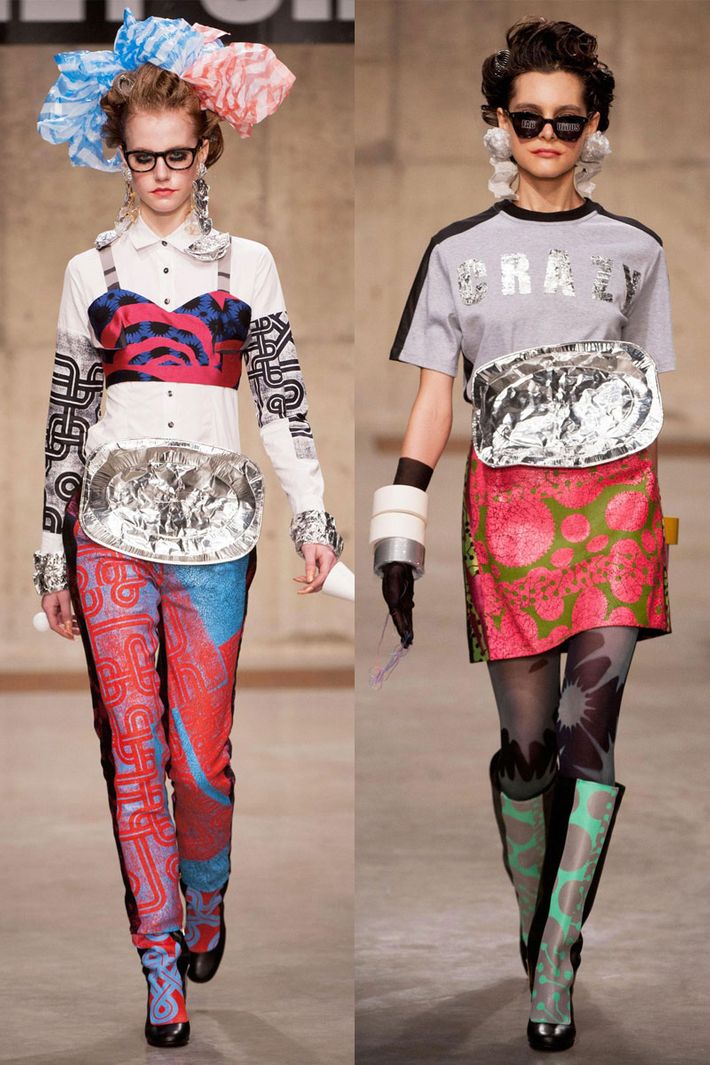 18. Burberry continues to do Burberry — perfectly. What else needs to be said? Oh yes, Freida Pinto (sandwiched front row between Rosie Huntington-Whiteley and Rita Ora) looked stunning.
19. There was Belvedere on tap at Dazed magazine's house ball. These dance moves, courtesy of Brooke Candy, are entirely unrelated (though we can't say the same for all the voguing that happened later in the night):
TUESDAY
20. Glittering booties! If Nicholas Kirkwood hadn't already presented shoes inspired by Disney's new Oz film at a British Fashion Council breakfast, Simone Rocha's fall footwear would suffice.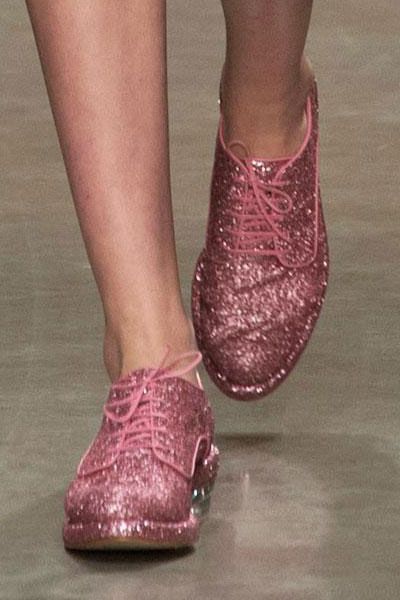 21. Arguably the week's biggest blink-and-you'll-miss-it spectacle (street-style folks be damned) came at Anya Hindmarch's presentation. Brilliance right out of an OK Go video, the set saw 50,000 dominoes tumble in line — 7,559 hours of preshow prep, apparently.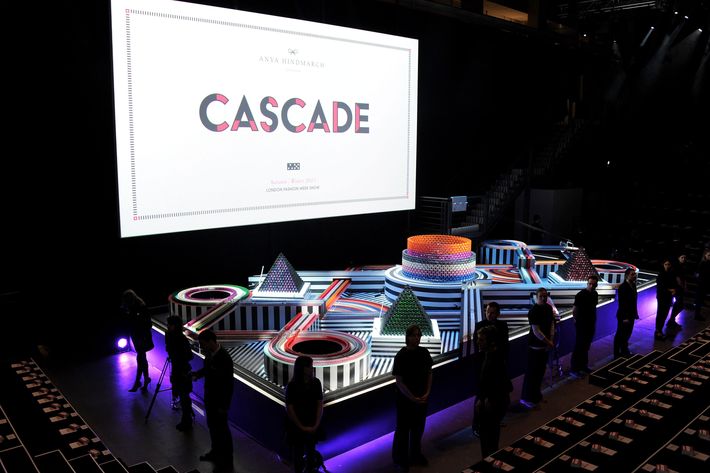 22. Unconfirmed rumors* had Anna Dello Russo and Daphne Guinness fighting backstage over the layered veils at Meadham Kirchhoff — charmingly eclectic, slightly morbid French maid elegance.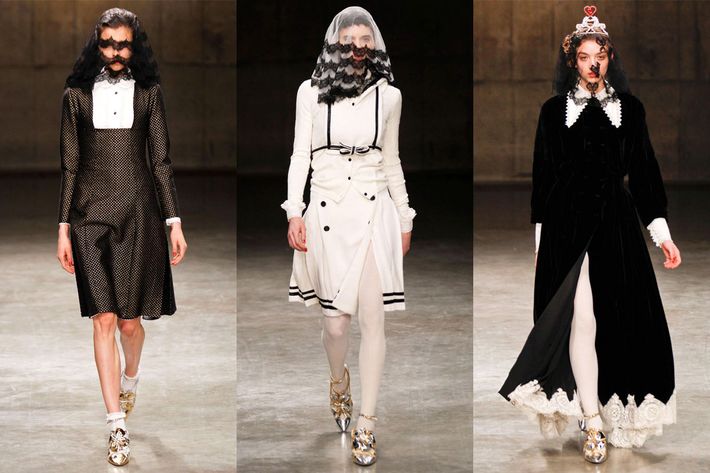 *when I say unconfirmed, we mean we dreamt them.