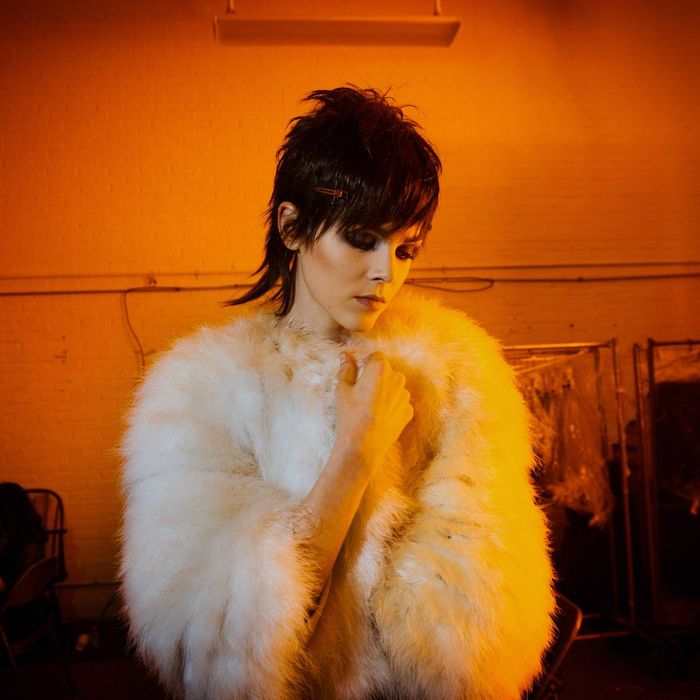 As New York Fashion Week comes to a close, how will we remember the snowy, furry, at times frenetic and totally fashion week that just was? With a numbered list, of course. Below, the best, most awesome, stupendously stylish moments — organized not by the day we saw them or their utter and total Vineability, but by what comes to the Cut's collective hive mind. Read on to catch up over the weekend — whether you were in the front row the whole time and need a little reminding or you went to bed last week and are just waking up now (we're jealous, in that latter case).
1.       Marc Jacobs installed a giant sun in the Armory, which gave all the models and audience members a Pleasantville-like sepia glow. It also prevented Instagram photos from being taken, which was a genius commentary on how everyone took in NYFW this season — with their phones.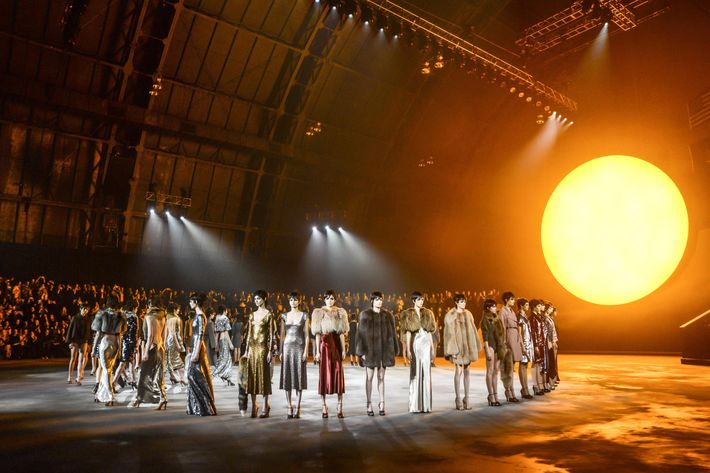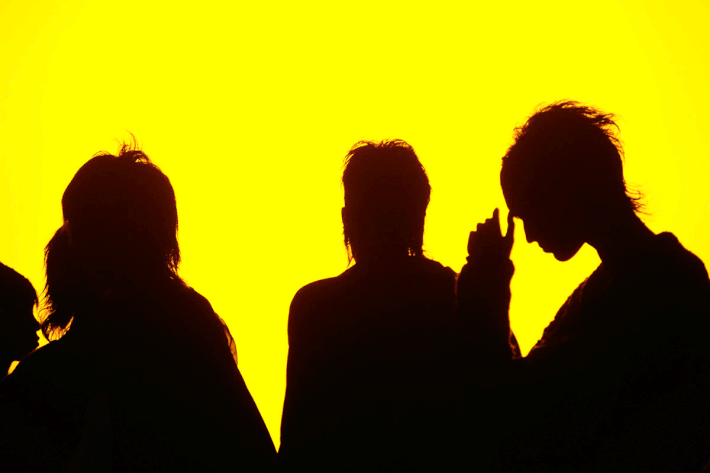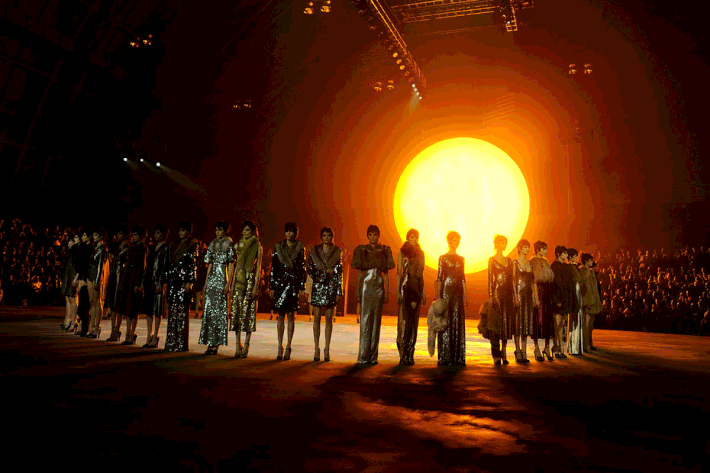 2.       When it comes to Instagram, Joseph Altuzarra's furry coat was the breakout star of the season. Some thought it looked like a skunk, others like Cruella de Vil garb, and everyone agreed that Carine Roitfeld — who literally had the best seat in the house, with models walking right at her — would probably wear the sample before it was even produced.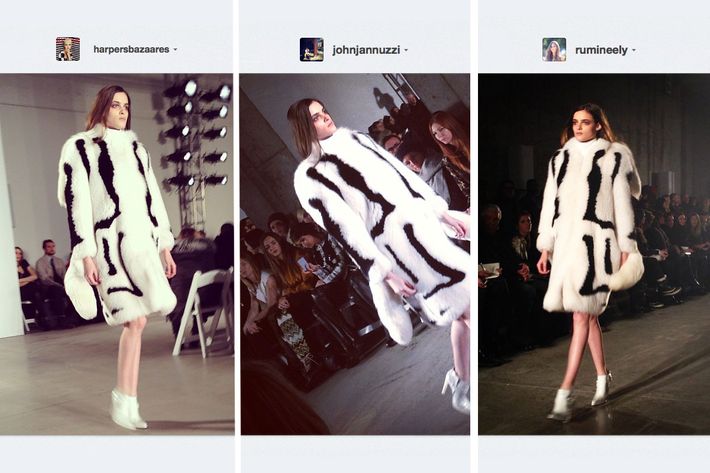 3.       Fur was so common this season that it was difficult to choose our hundred or so favorite uses. There were probably more than 500 items by the end of the season, the silliest of which had been dyed Muppet shades of blue, purple, pink, and Elmo red.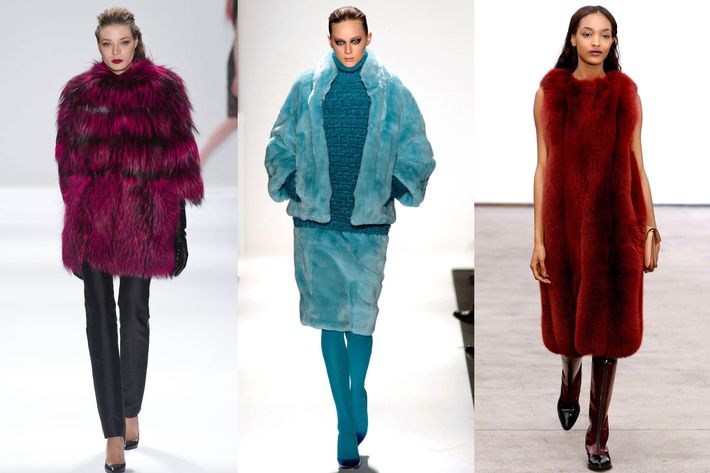 4.       On the aforementioned subject, a particular and special shout-out to Jeremy Scott. Synthetic or not, we're impressed he got Lindsay Wixson to wear this jumpsuit.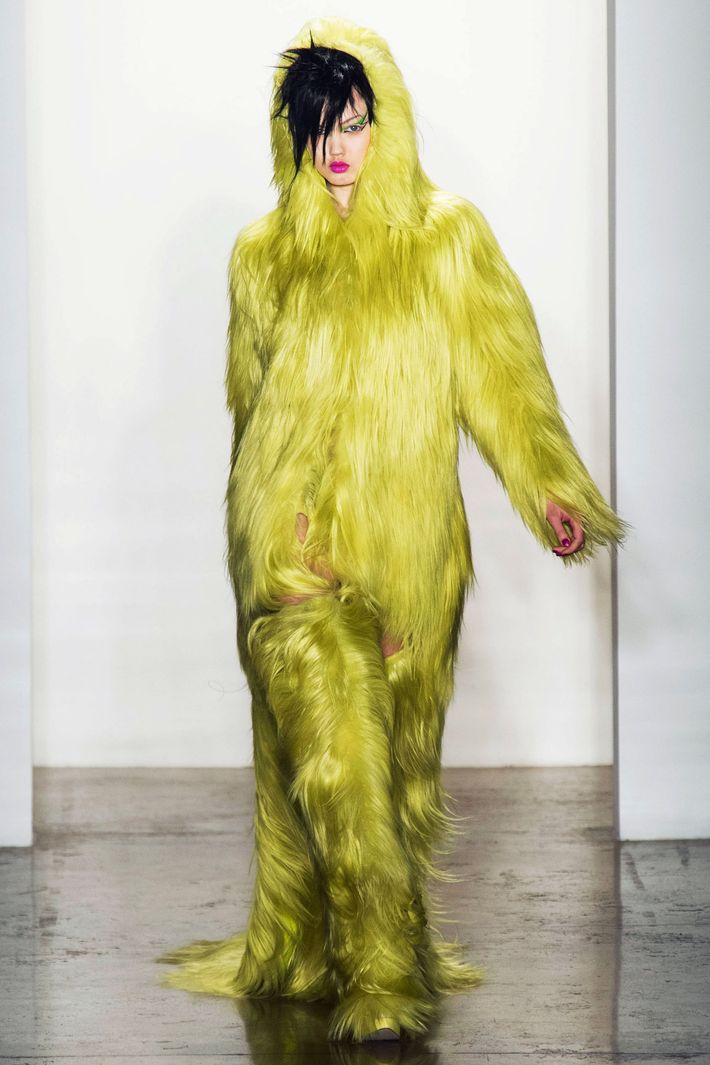 5.       Speaking of hairy things: Leigh Lezark went blonde, Cathy Horyn got the Lena Dunham, and Jess Stam was given a boy cut backstage at the Anna Sui show. Short hair is officially a "thing."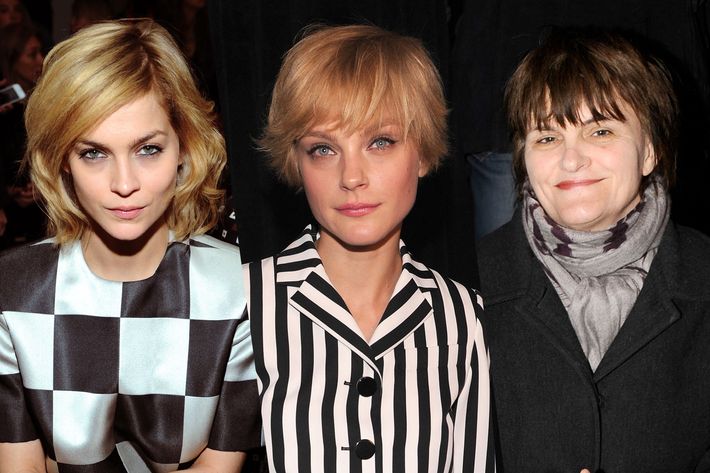 6.       Red hair is, too. Alexander Wang added sleek, cognac ponytails to all his models; these were then tucked into sweaters and other beautiful, Balenciaga-worthy clothes.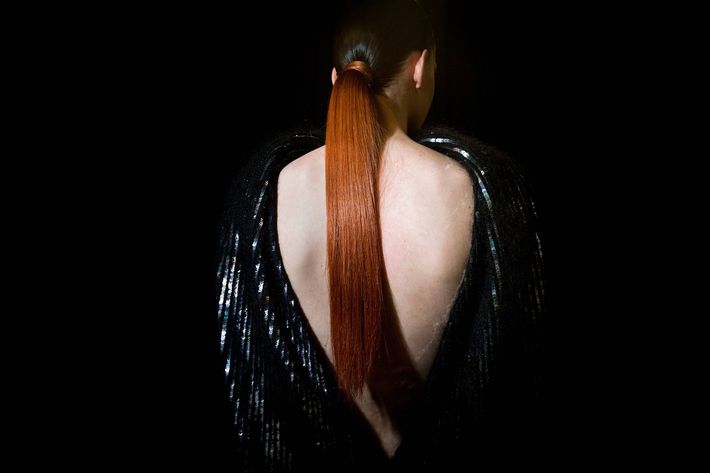 7.       With cutout shoulders, furry back-volumed tops, and sexy shoes (all displayed beneath the Cunard Building's painted ceiling), Wang's procession was a nice way to spend the night, especially since those of us relegated to standing had an awesome view.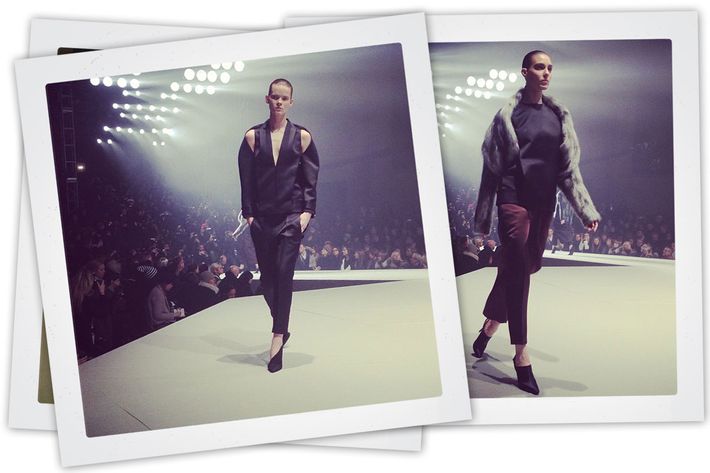 8.       It was snowing at some point, we think. Remember that? The street-style snobs wore open-toed shoes (which figures), and everyone wanted to discuss whether the shows would be canceled. Boring! Let's all make snowballs and throw them at each other outside of Alex Wang's achievement-fest.
9.       Before we do that, first let's put on some furry boxing gloves. They're basically mandatory for fall 2013, especially if you've got the dough to afford Altuzarra's or Wang's versions. Practical, chic, and comfortable, our list of service-minded adjectives could go on for sentences here.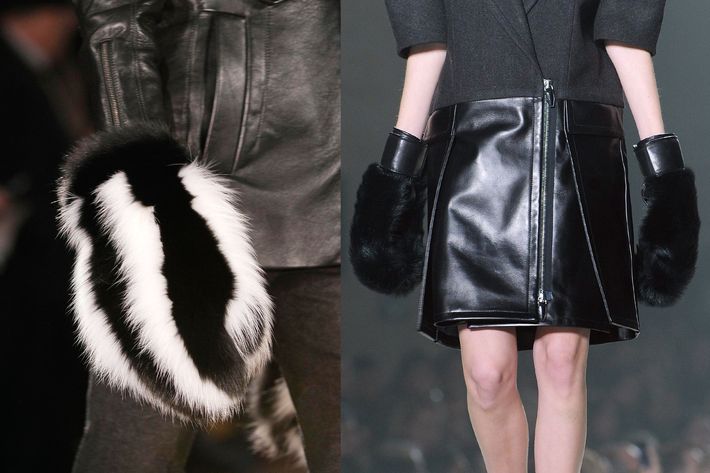 10.   When it comes to practicality, few things compare to the ten-foot chandelier that Jason Wu installed for his show, which featured enough sheer garments to make Michelle Obama wince. Everyone was late because of the snow. Yet, miraculously (or unfortunately, depending on whom you ask), the show started right on time.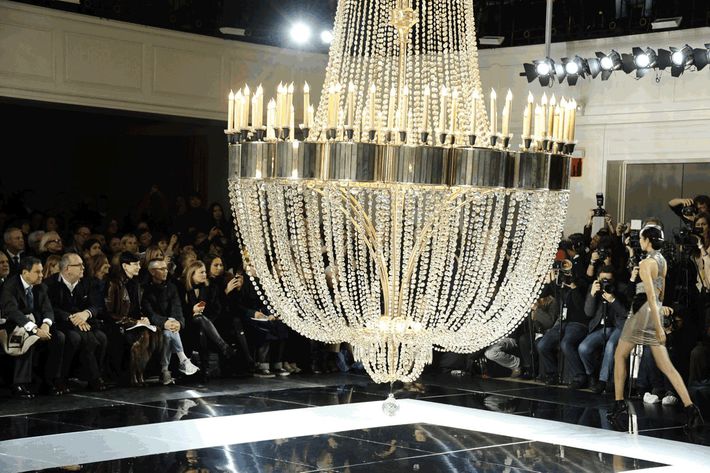 11.   This was the first time we realized that Allison Williams would be trying to make herself happen this Fashion Week.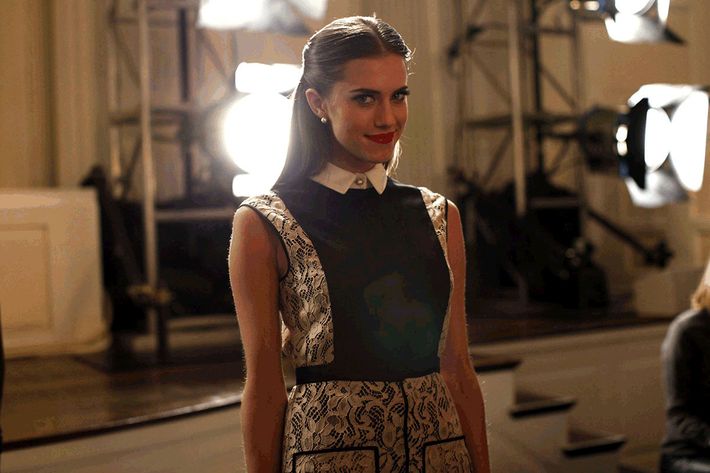 12.   We also caught Anna Wintour singing along! In fact, this was something that kept on occuring. Is that what you do when you lose an ambassador bid? We like it.
13.   Jenna Lyons was not singing, but she was wearing really incredible coats in the front row all week. They were definitely not J.Crew. But they did make us happy that it was a very cold season, both in terms of the weather and the frigid runway looks.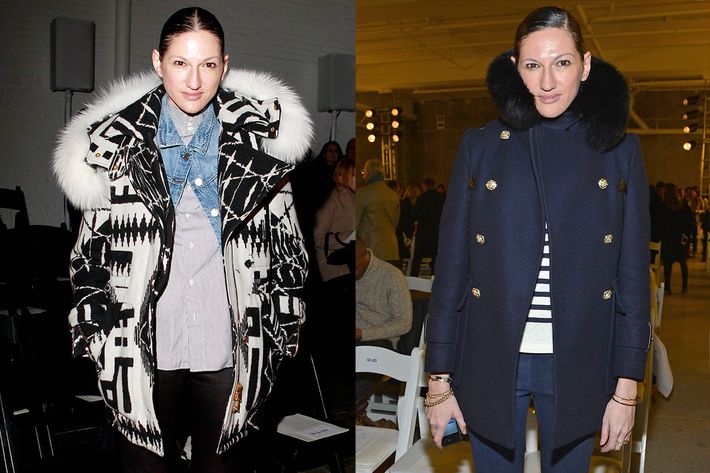 14.   J.Crew, while not particularly outerwear focused, did distract a lot of editors by putting nice, normal-looking, Brooklyn-y male models in all sorts of sweaters. Like some sort of government torture technique. Look but don't touch.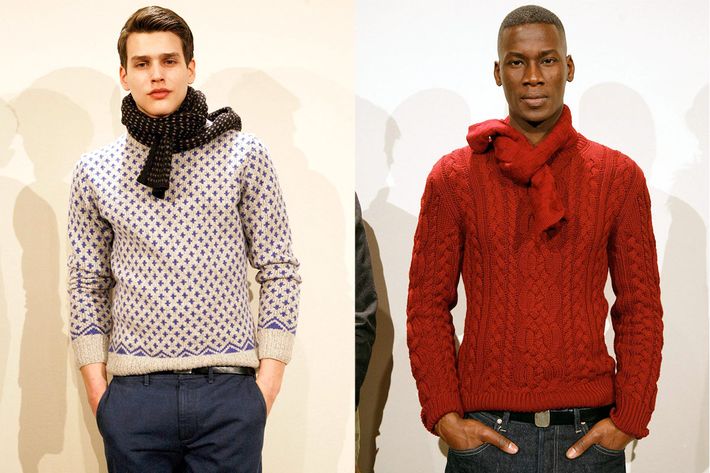 15.   Aside from the fur on and off the runway, Yves Klein blue was also "trending," as some people call it. It played heavily in Victoria Beckham's show, which had the best color palate this season. All those street-style goons also chose blue, probably because it goes so well with dirty snow. Right? We have no idea.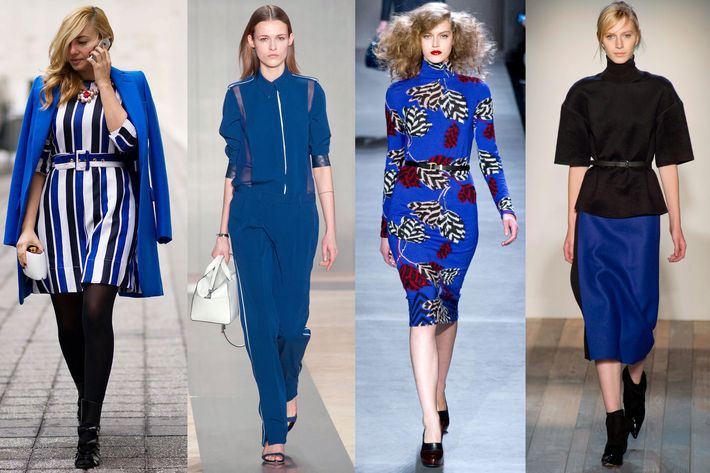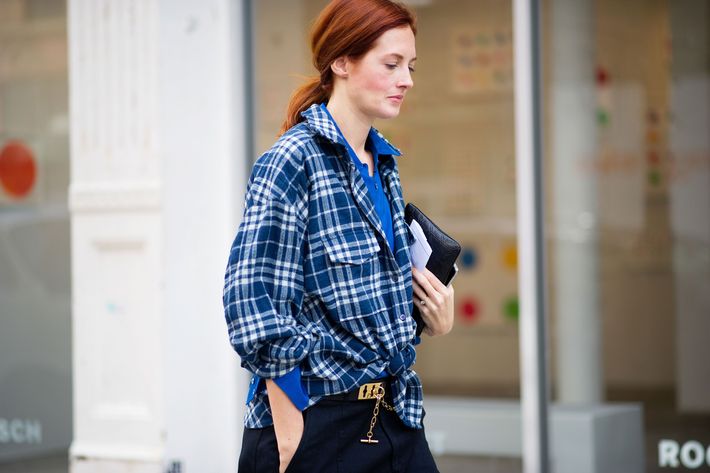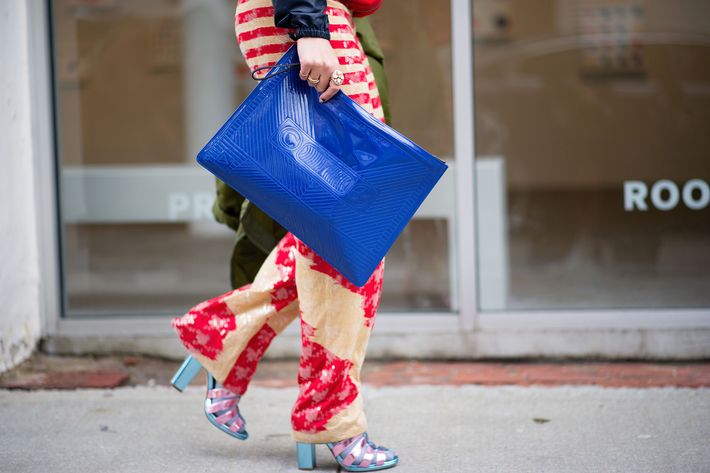 16.   Blue has happened before during Fashion Week. It's classic, really. Repetition also did not stop Prabal Gurung from throwing a carnival party for his Target line, no matter that his generational competitor did that not so long ago. Amusement parks: also classic.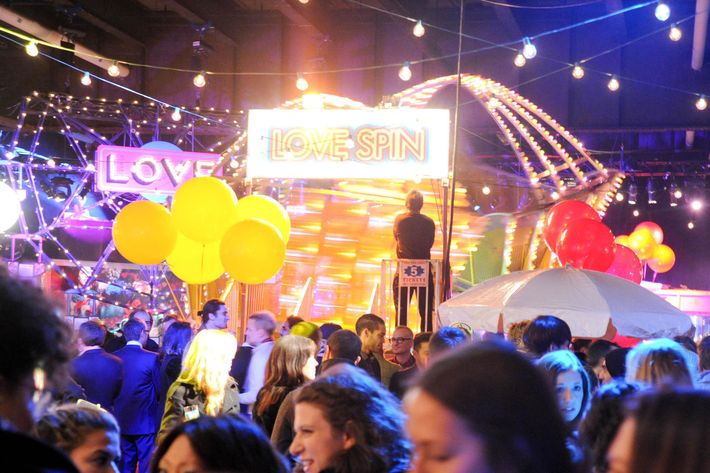 17.   Wang, Prabal, Wang, Altuzarra, Wang, can we get a new generation of designers yet? In the meantime, take a look at all of these textured leather pieces. They'll look really great next fall — if you decided not to wear them with fur. Even if you pair them with shoulder-showing tops or with silk mullet gowns or gladiator boots. Yes! You should totally wear your textured leather with your gladiator boots. And your furry gloves and colorful fur skirts.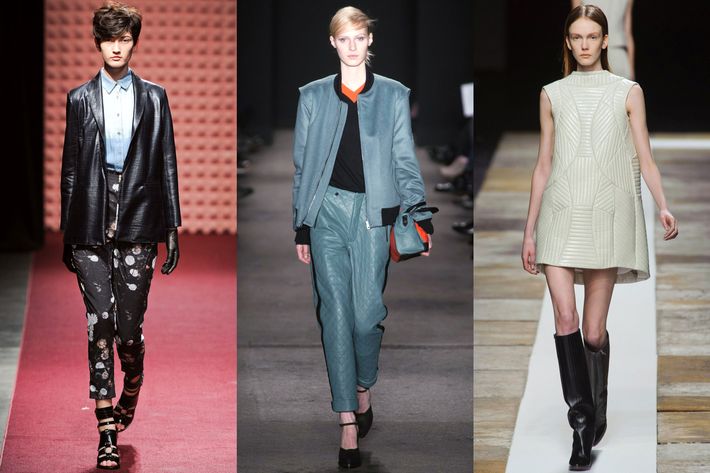 18.   And if gladiator boots aren't your thing, maybe sparkly shoes are. Tabitha Simmons teamed up with Creatures of the Wind (manicure advice here), and Thakoon made awesome metal loafers and mod boots. This is a sort-of-trend, but also just a great way to draw attention to the size of your feet.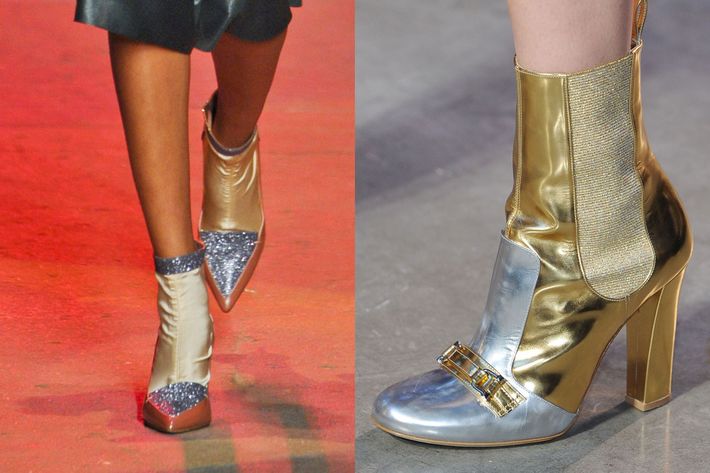 19.   Before we get through all the fashions, take a time-out and listen to the Spotify playlist we made, using all the songs from the runways this season. Great way to get through your weekend of doing nothing. (That's what we're doing, right?)
20.   Narciso Rodriguez was the one show all season where every editor in every location was all, "Did you see every look?" Simple, clean, interesting, and the kind of stuff non-uptown ladies would wear if they had very uptown budgets.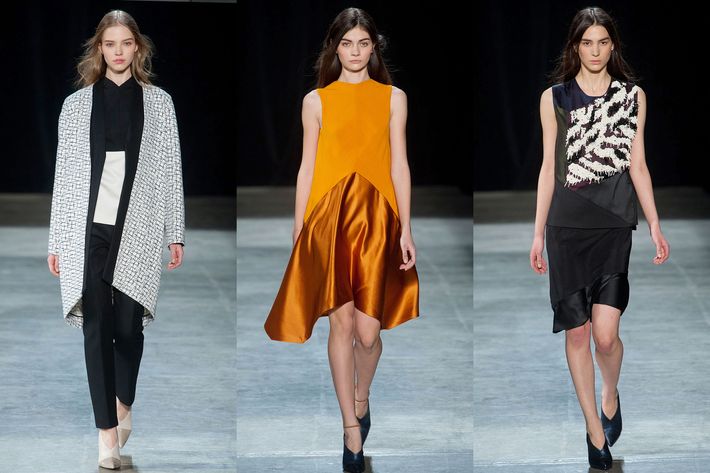 21.   Fashion people, predictably so, also loved the Row, a line designed by the Olsen twins that basically makes expensive versions of things that people already want to be wearing. This time, everyone was particularly impressed by how well they were treated: a rubber carpet to protect from the rain, townhouse environs, and mimosas. Because Champagne makes all criticism at least a little bit nicer.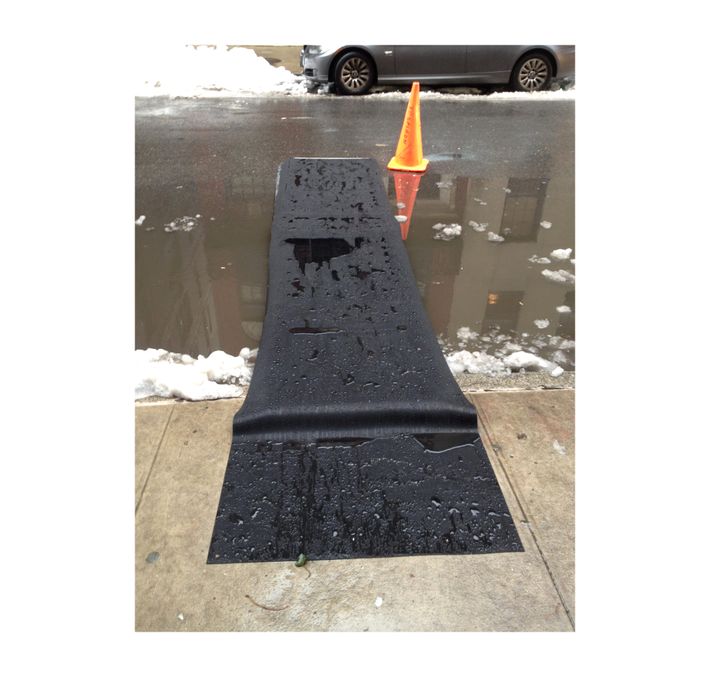 22.   Fashion Week people were also obsessed with A$AP Rocky, who was at more shows than a Kardashian (that's not a joke; Kim & Co didn't attend shows this season).
23.   And with Fiji water, talk about obsession! There were these bottles that had caps and reusable hard-plastic straws that went through the caps. The best innovation many people saw all week.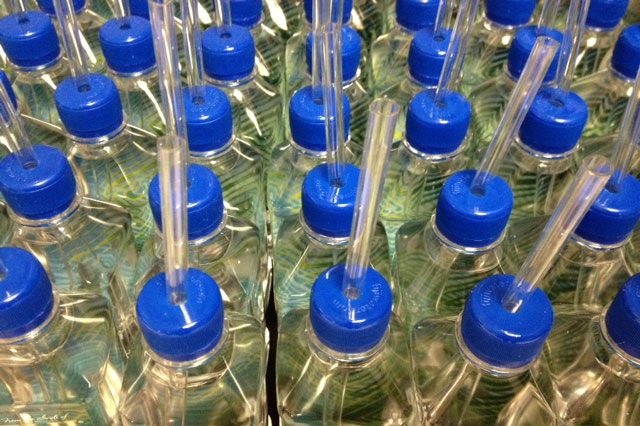 24.   Our favorite innovation, though, was Thom Browne's clever idea to confirm that, even though he's dressing Michelle Obama, he's still a wonderful weirdo. He tied down male models like "dead zombies," even if some of the guys weren't up to the task of not moving. Then he left them tied there. The female models, dressed in beautifully strange Alice in Wonderland clothes, were told to taunt said male models. Like some awesome MObama (mental) exercise initiative.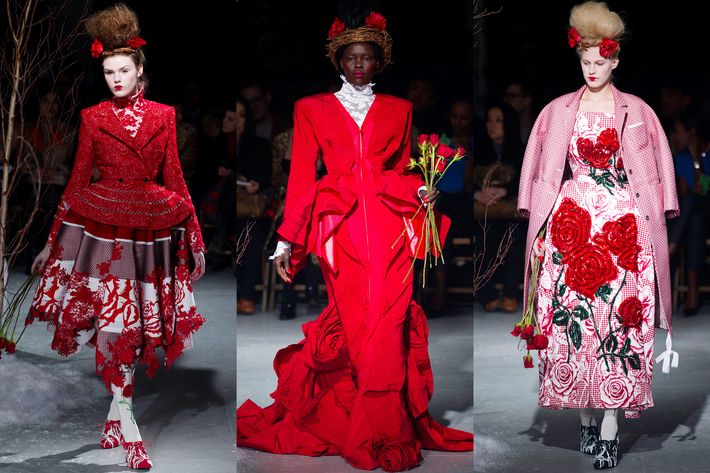 25.   Chloë Sevigny told us that she hates to mix politics and fashion. Somehow, that did not stop her from hosting a Pussy Riot–inspired show, where she got all of her best musician friends to perform. She cast herself as a model.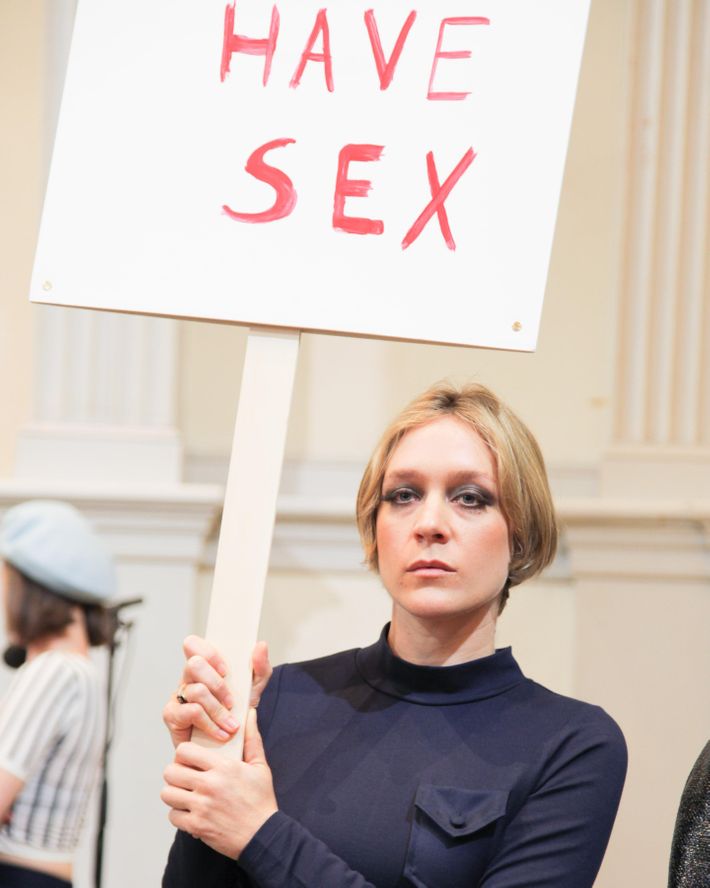 26.   Rodarte, in a bid to prove that they can make wearable clothes, produced a trench coat. And tie-dye gowns. Because Drew Barrymore needs something she can wear to the Oscars.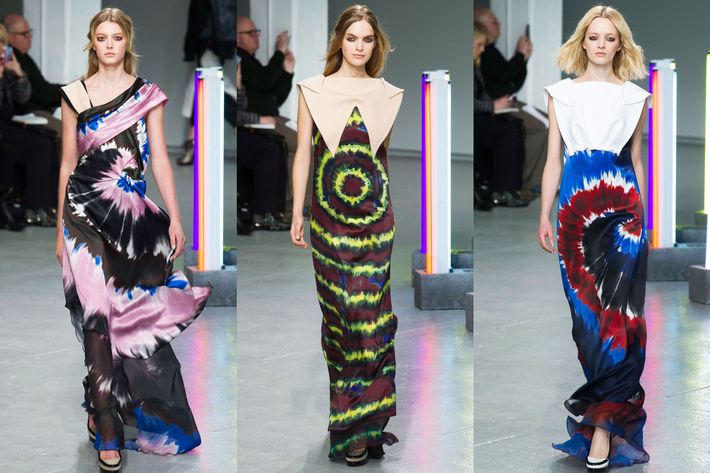 27.  Speaking of tie-dye and Rodarte, here's Chloe Nørgaard, the Manic-Panick'd model. She was billed as a Mulleavy Sisters exclusive, but that's clearly not the case, as we spotted her at other shows. A girl's gotta work.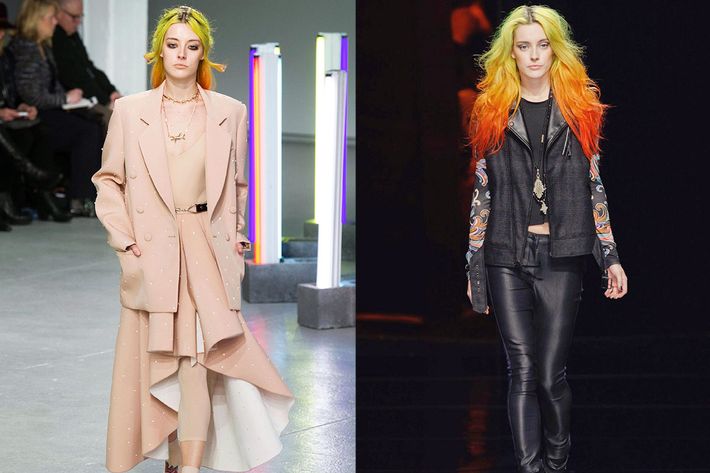 28.  Look! Chanel Hula Hoop bag in the wild.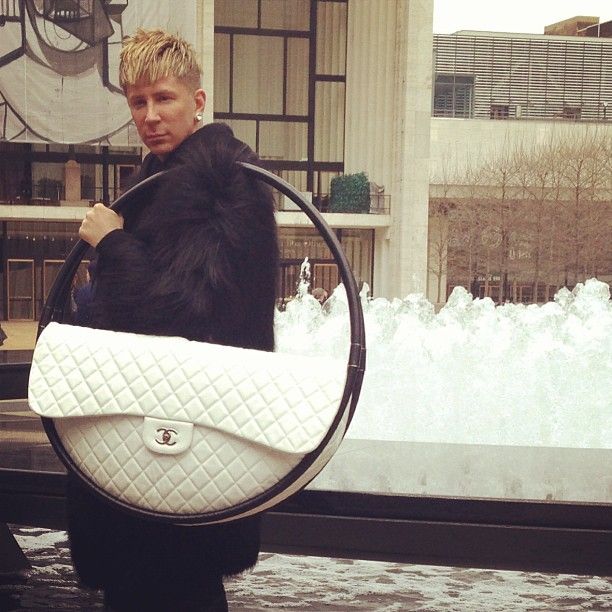 29.  Even better: supermodel-in-the-making Cara Delevingne, whose last name we still can't spell correctly even after eight days of obsessing over her funny faces and perfect eyebrows and excellent choices in headgear.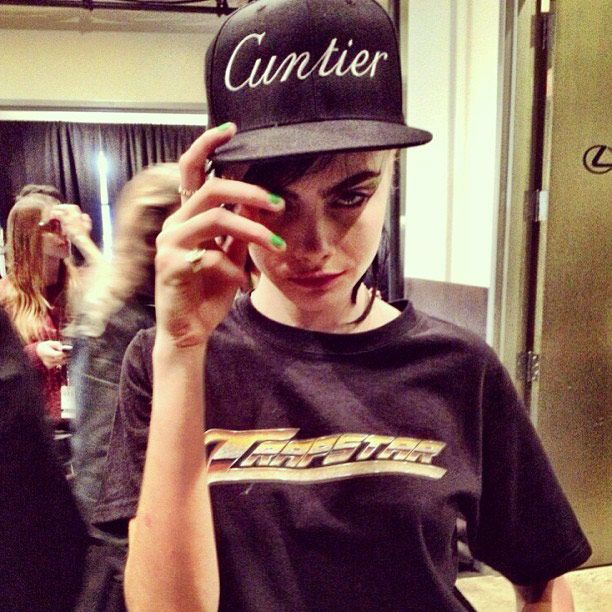 30.  Alas, we are not yet friends with Cara. Though Carine is on our side. She was in particularly good spirits at the AmFar Gala and then was nice enough to set us up with Ciara for her CR Fashion Book bash.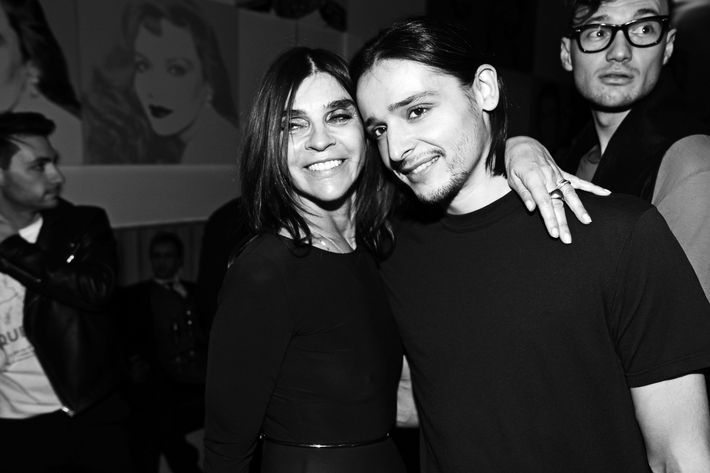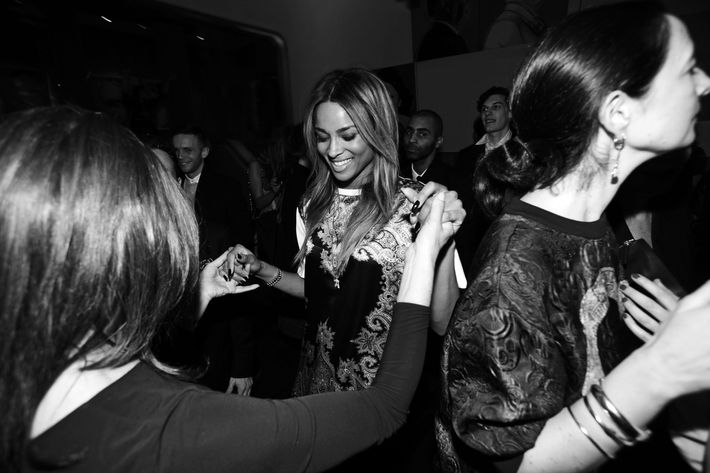 31.   Jealous? Don't be. Matt Damon didn't want to hang with us. Though we're impressed that the Serious Actor was all over Fashion Week. See guys, it's not so silly.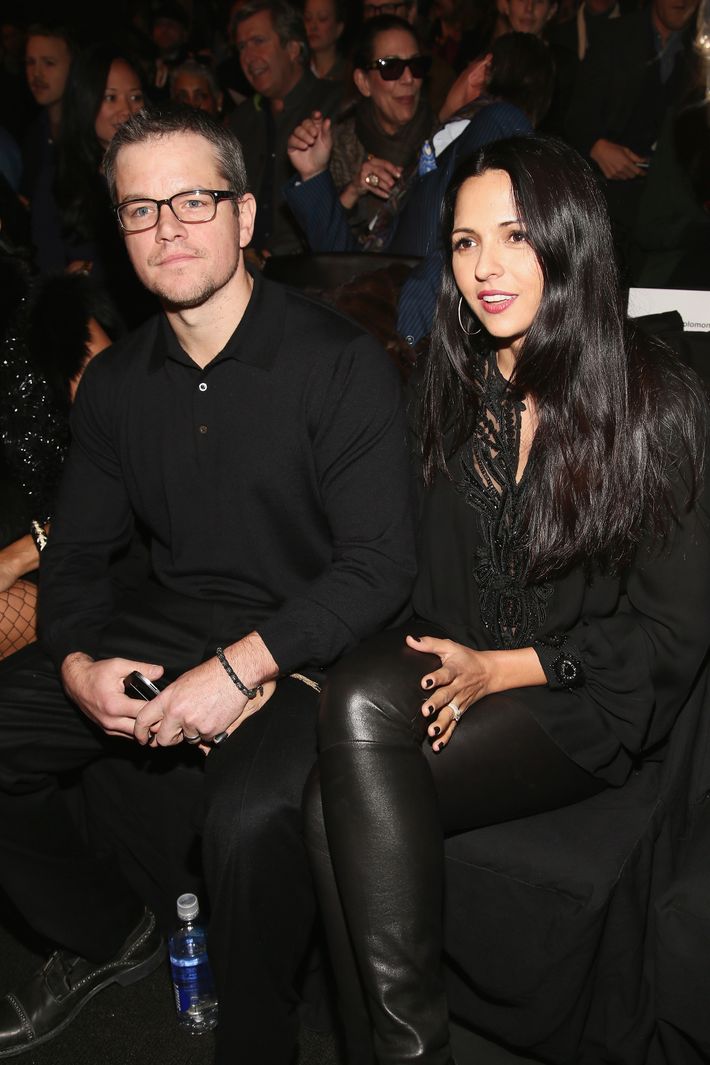 32.  What is silly, however, is trying to accuse John Galliano of wearing Hasidic clothing to Oscar de la Renta's show, which he worked on in some confusing and unofficial capacity.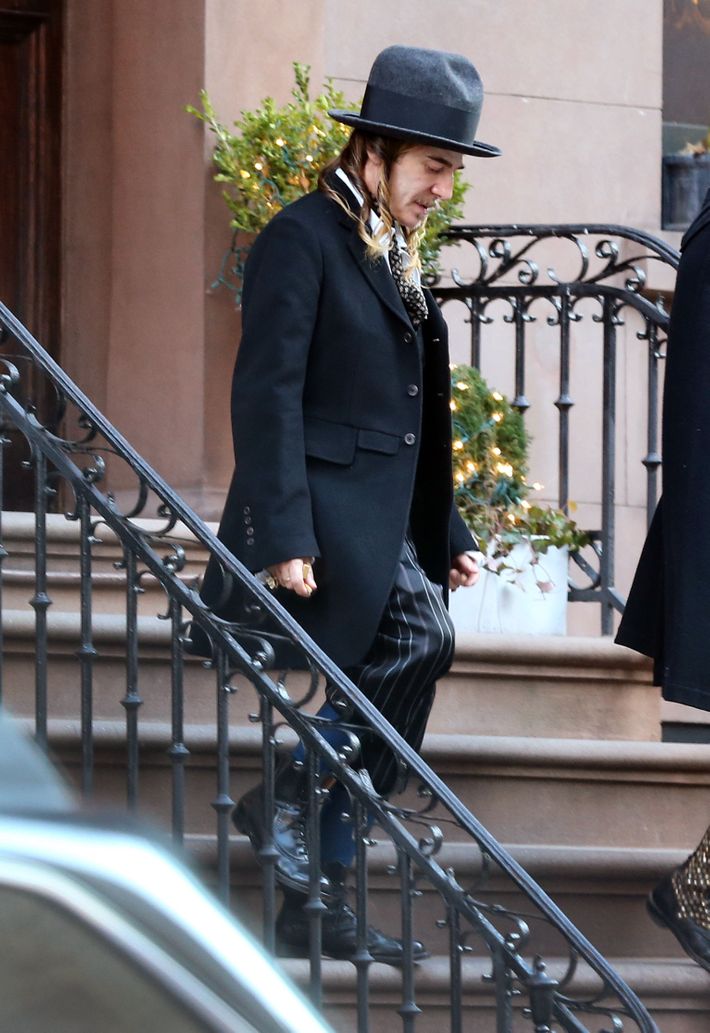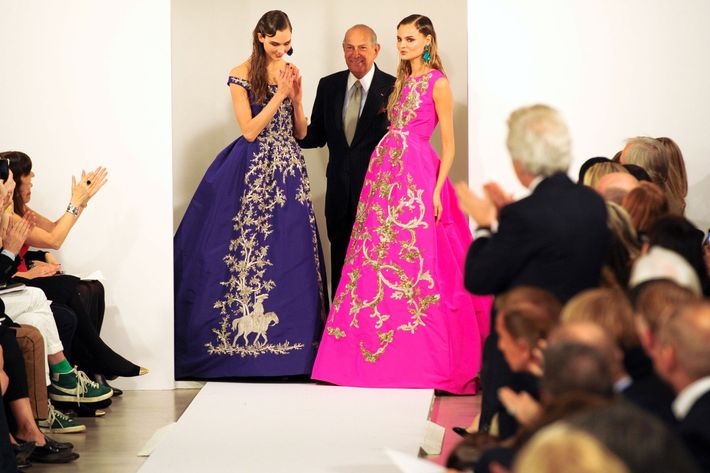 33.  All right, freaking weekend, etc, etc. Soothe your styled-out mind with these shots of Proenza Schouler's runway show, one final clothing-based highlight of the season. It looked adult. Which, in a sea of fur and seating drama, was something we could appreciate. Even as we want to put on sweatpants.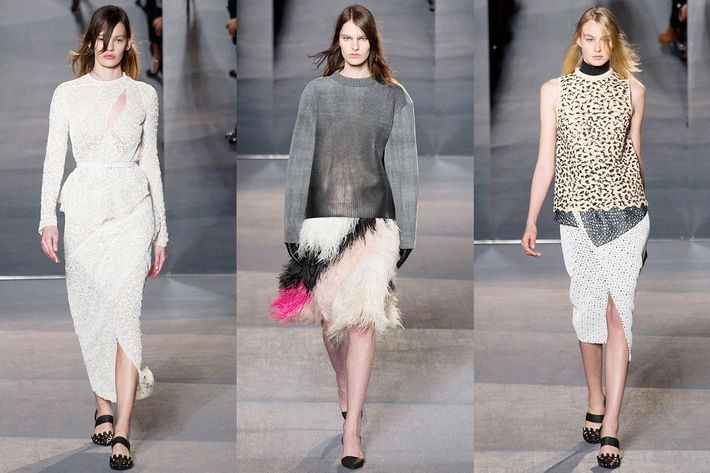 34.  Okay, now go and catch up on the new issues of T., WSJ., and The Gentlewoman. The first two because it was awesome to watch the sideways glances the new teams gave each other all season in the front rows. And the last one because Beyoncé, duh.