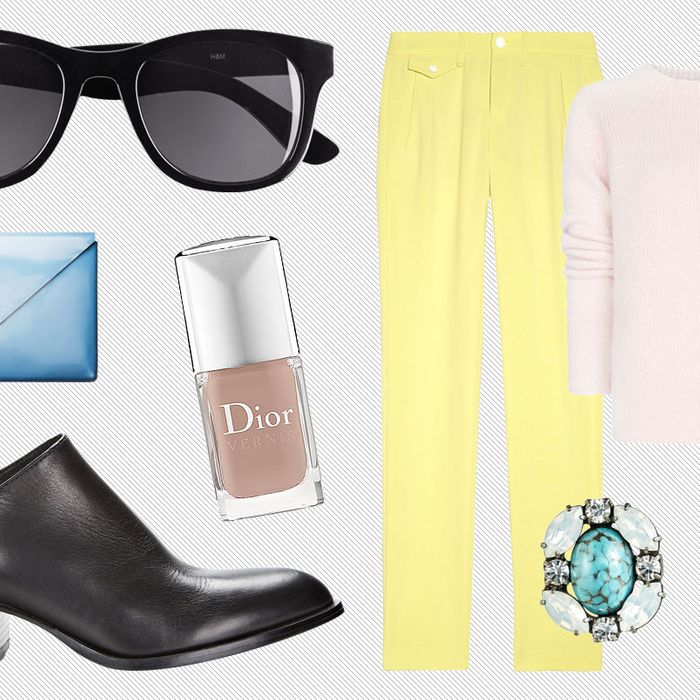 Pastels for spring? They may seem obvious, but when styled together or with neutrals, airy sorbet colors can be elegant without evoking the Easter bunny. For a bolder statement, try pairing them with black. A quick survey of spring's ad campaigns immediately suggests this trend — Dior's baby pink silk scarves on tuxedo-clad models or Prada's delicate pink satin paired with classic black leather bags. Black grounds these paler shades and keeps them from feeling saccharine or too try-hard. Pastels in cleaner silhouettes allow for more versatility than embellished and lace pieces. Markus Lupfer's minty green and black striped dress is a twisted take on prep and sport while actually being wearable. Carven's lilac biker jacket becomes a wear-with-everything piece when paired with a basic black turtleneck and Rag & Bone's yellow crepe trouser. Click for all of that and more, in our slideshow ahead.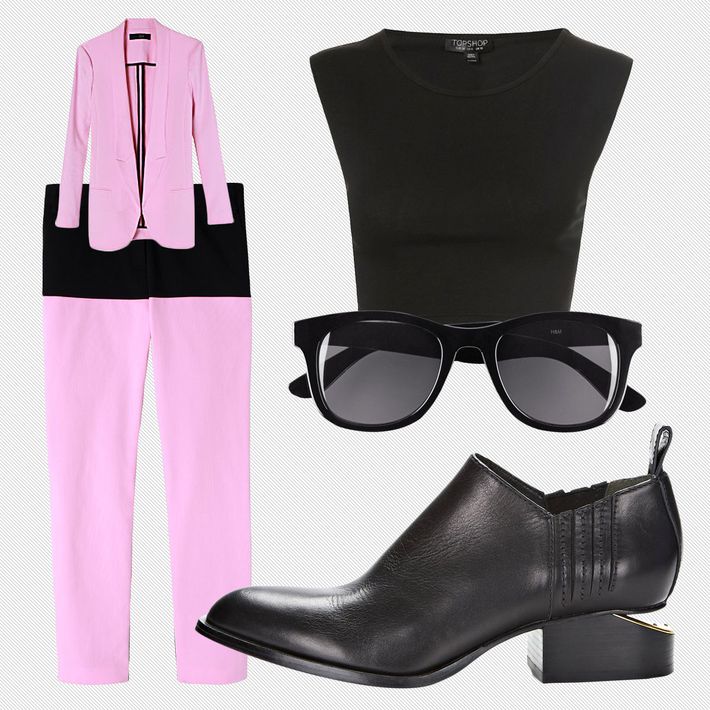 Weary about paler hues? Play it safe and start with an almost non-pastel Pepto shade. A pink suit feels fresh when paired with black; think of it as tailored ballerina attire.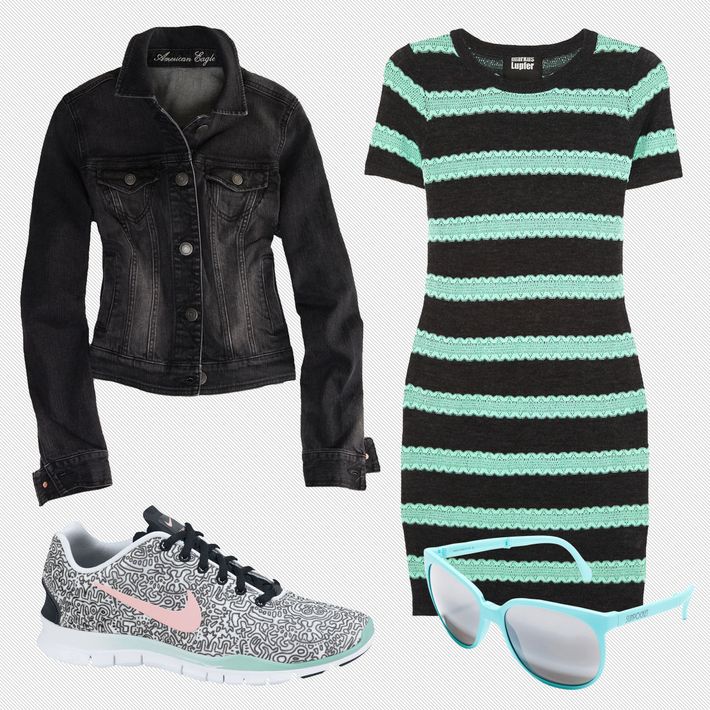 Mint was a prominent shade on the spring catwalks, but it's more casual and less cumbersome when broken up with a black stripe. Top it with a black denim jacket, and finish with kooky yet cool sneakers for a sportier take on pastel.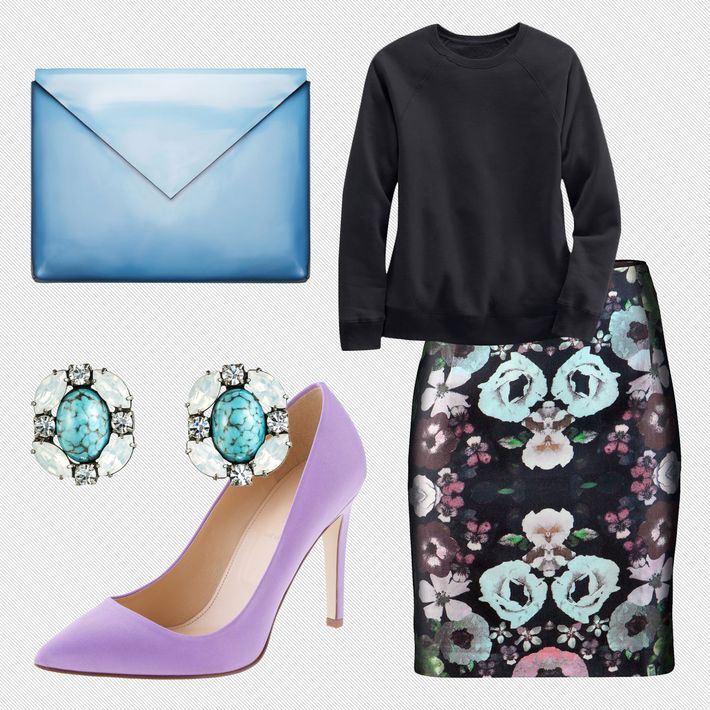 Here, a floral skirt in various shades of pastels is grounded by black, and worn with a sweatshirt to balance the look. Lilac satin pumps and ice blue earrings and clutch give a nod back to the floral.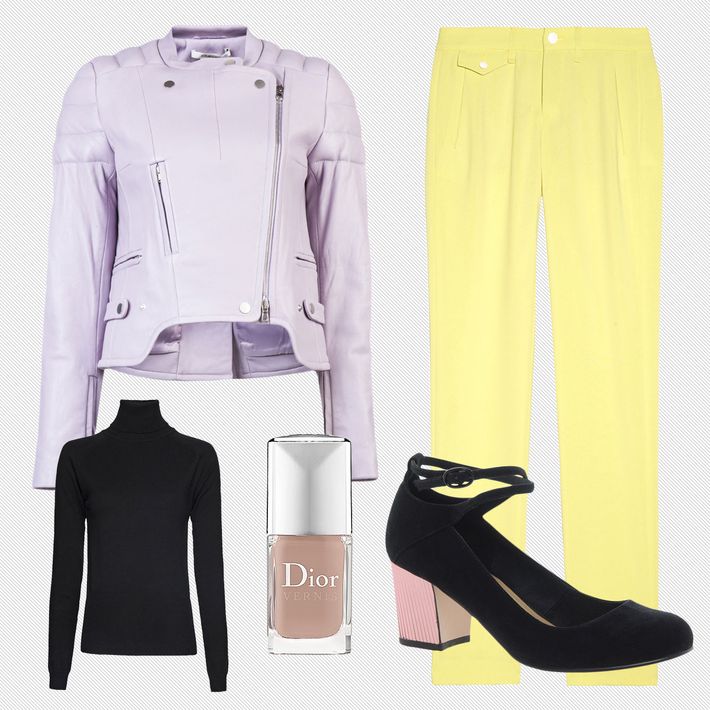 Think of pastels as neutrals and pair them together — the black here helps to add a sort of edge (read: a non-Easter-egg look), while the buff nail color helps steer the look from overkill.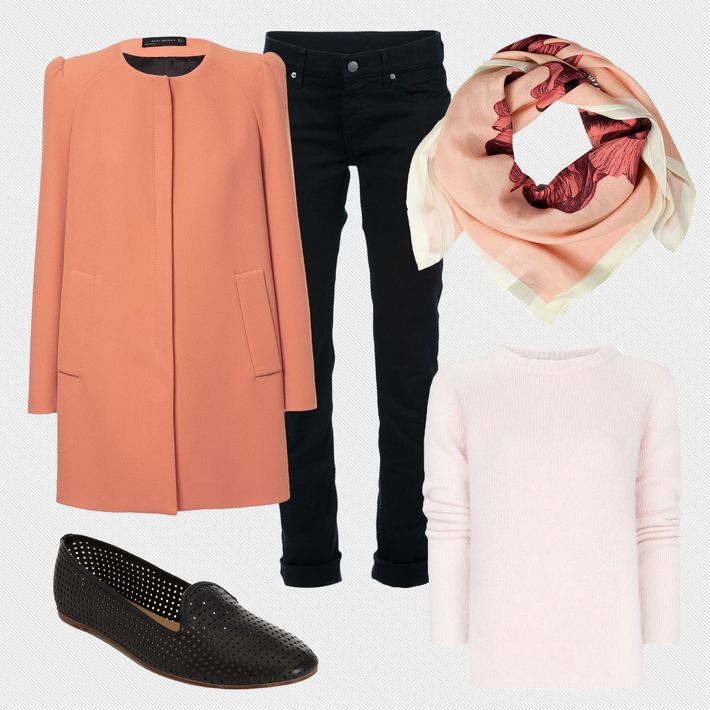 Palest of pink shades can really be worn with anything. The melon coat is close enough to the pink color family, making for a tonal effect.