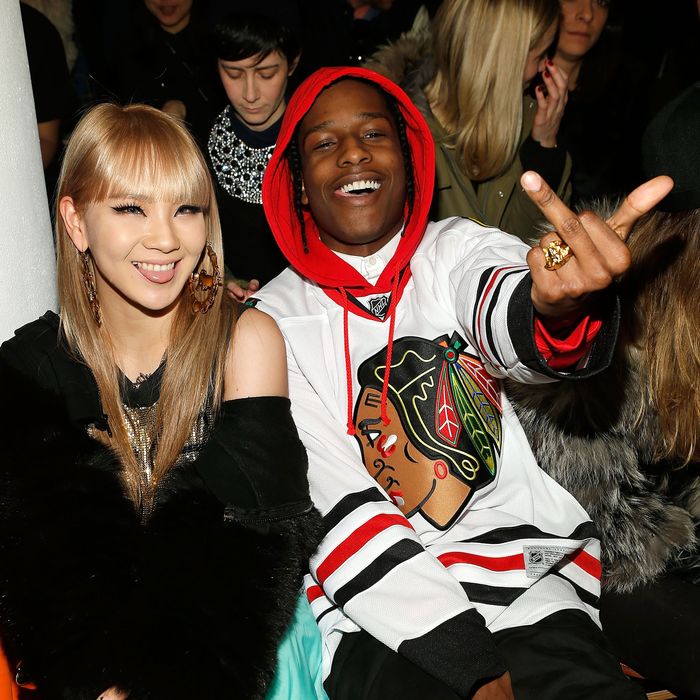 A$AP Rocky at Jeremy Scott.
Photo: Jemal Countess/Getty Images
A$AP Rocky had never been to a fashion show before this season (or, if he has, there's no photographic evidence). But this past New York Fashion Week, he went to at least seven, posing happily on the catwalk with his middle finger raised and a big smile on his face. He even walked the runway at Hood by Air, swinging his arms around awkwardly and reminding everyone why models have jobs. But anyway, welcome to the strange world of fashion, Rocky! So glad you're having a good time here.
Although Rocky often name-drops designers in his songs, his rapid rise to front row stardom can be traced to his cameo in an Alexander Wang video that came out a few weeks ago, in which Bon Qui Qui, of former MADtv fame, hits on him in Wang's Soho store. And because everything Wang touches these days turns to gold — or really expensive fur, at least — all the fashion people who watched the video immediately pretended that they've loved A$AP Rocky for years and gosh, he's just such a lovely guy! Which he actually is, as Cut Stella discovered for herself when she saw him at the Jeremy Scott show and asked him how his Fashion Week was going. He gave her a big toothy grin and answered, "So great!" And then he even obliged her Vine request.
Click through our slideshow, which documents his hodgepodge of appearances from the past week, and let's hope he continues his ascension to front row celebrity status (Paris next?). He owns a "Comme des Fuck Down" hat, and fashion needs more of that.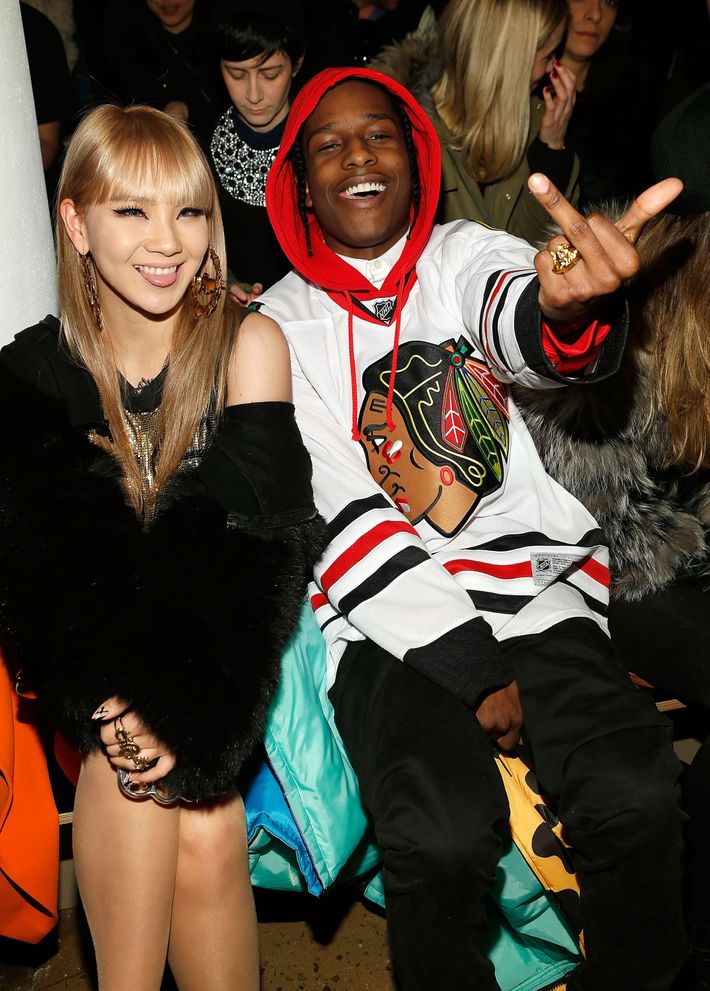 At Jeremy Scott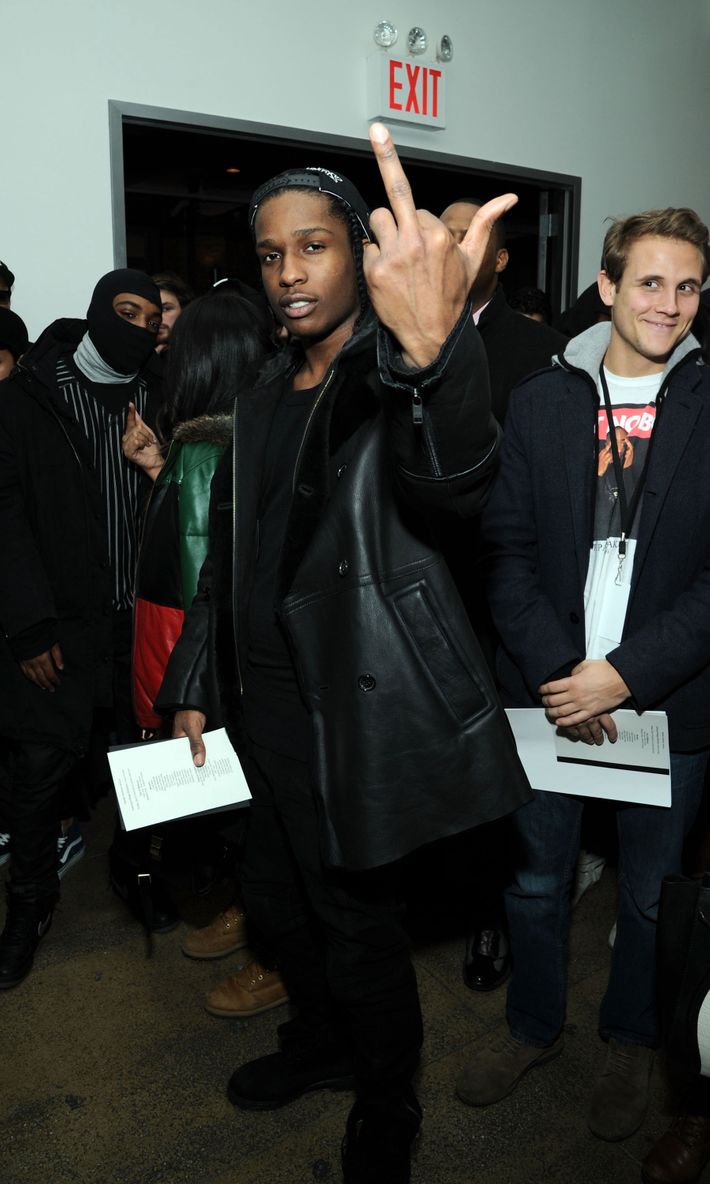 At En 1 Noir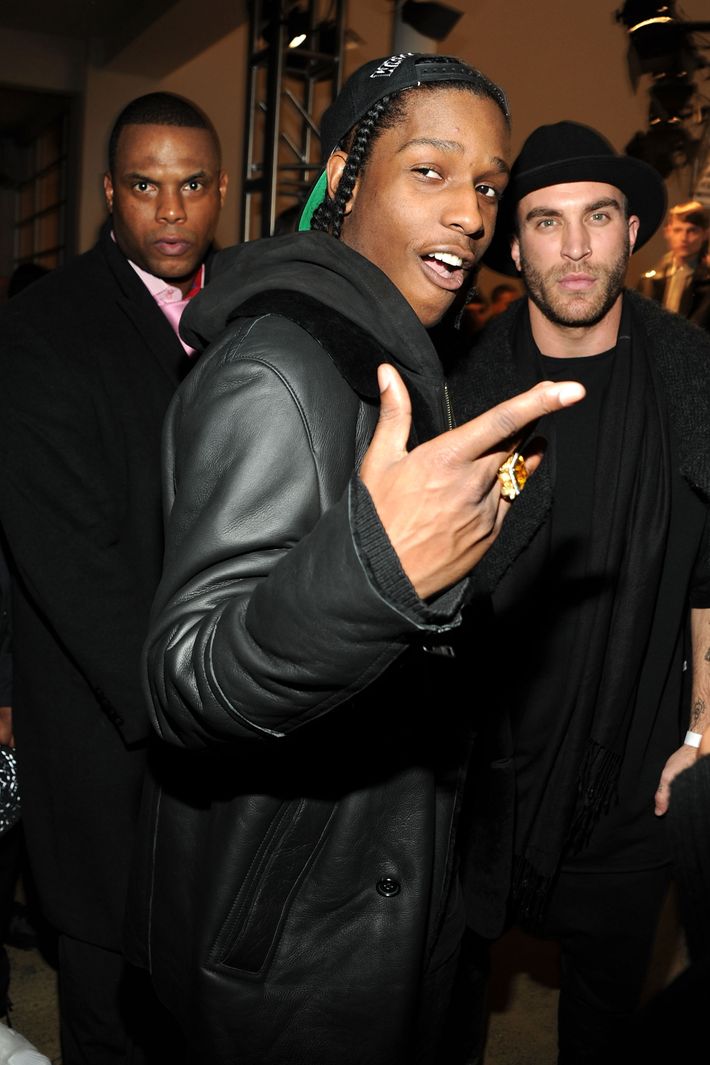 At Public School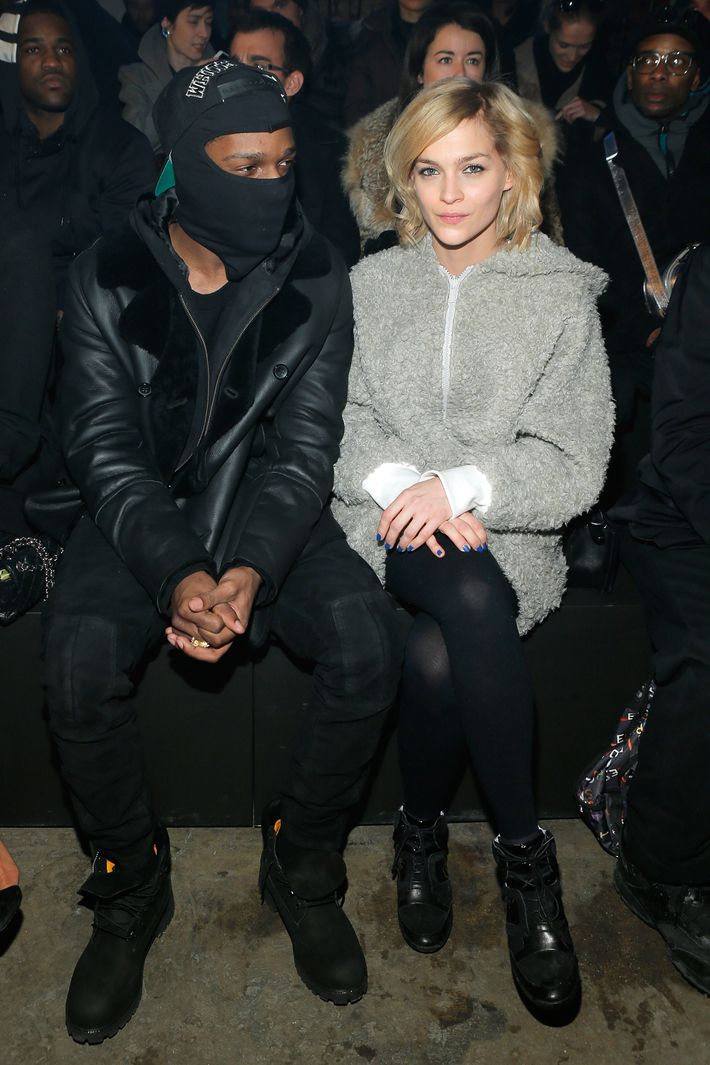 At Y-3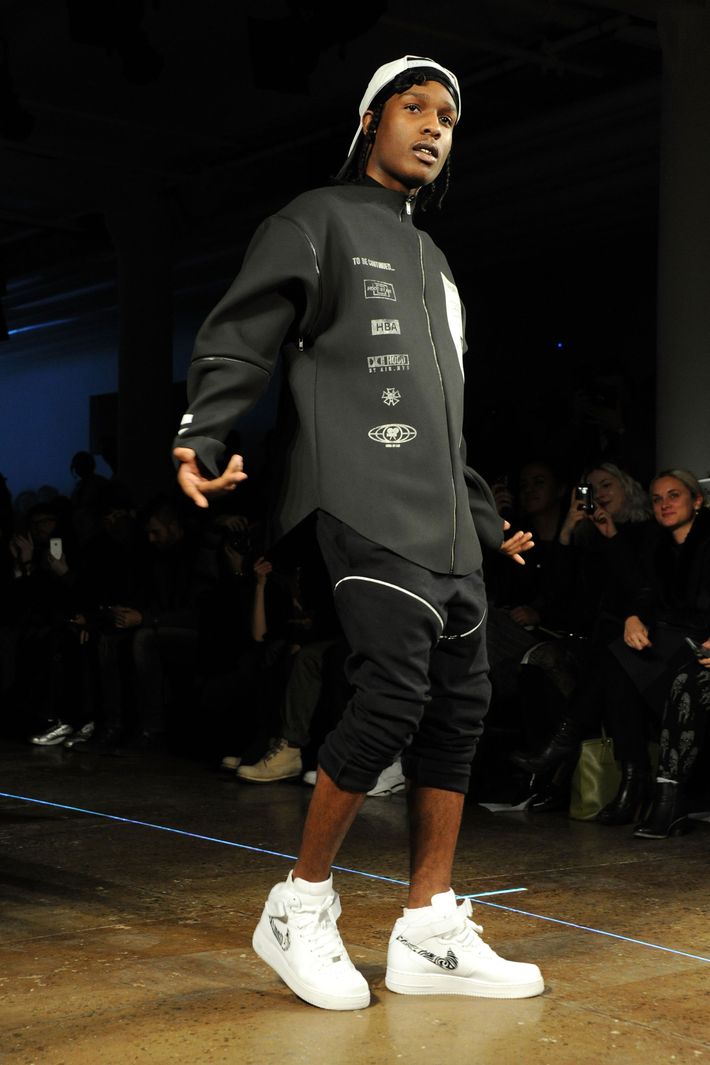 Modeling at Hood by Air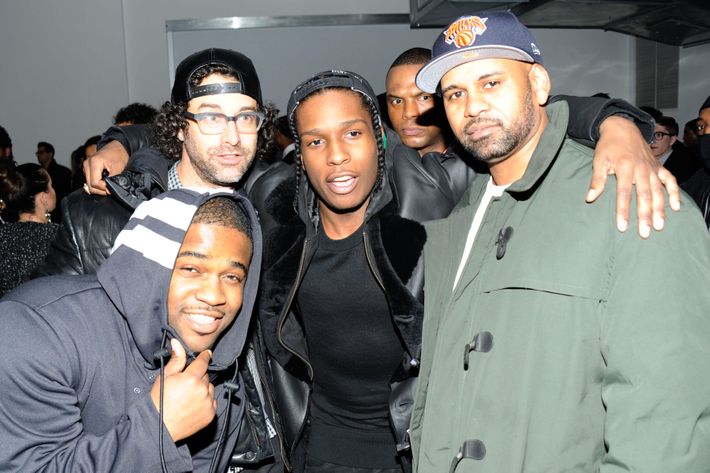 At Carlos Campos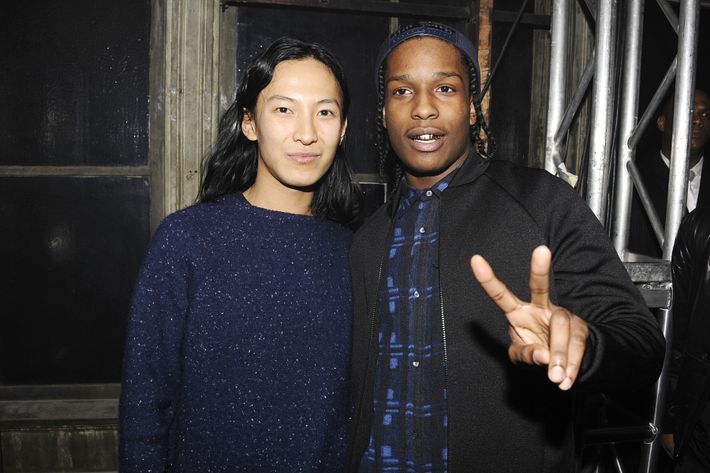 At Alexander Wang