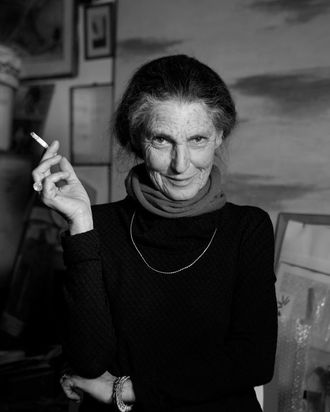 Following the success of Document Journal's inaugural issue — the 20,000 copies completely sold out — Nick Vogelson, the magazine's editorial director and publisher, and James Valeri, creative director and publisher, set to work on another volume. The second edition comes out March 12, with four different covers (two featuring Karlie Kloss, one with Lindsey Wixson, and the last an image of Jamie Bochert). Inside, there's a 26-page spread starring Kloss, an expanded section of original literary pieces, a preview of the Costume Institute's punk retrospective, and a conversation between Chloë Sevigny and director Larry Clark on the twentieth anniversary of Kids.
But the most fascinating story, for the Cut's purposes, is document No. 78 (yes, they're numbered), "The Anti-Social Butterfly," in which screen and fiction writer Chiara Barzini interviews her aunt Benedetta — friend of Andy Warhol and Salvador Dalí, former muse to Irving Penn and Richard Avedon, and current professor of fashion and anthropology at the Polytechnic Institute of Milan. Her opening remarks: "New York is noise to me."
Benedetta, the daughter of heiress Giannalisa Feltrinelli and Luigi Barzini, Jr., an Italian journalist and author, remembers she was first in the city from 1950 to 1955, "the McCarthy period, living in a hotel with my mother and sister and our governesses, and going to a French school on 96th street. I was miserable living in a hotel and wanted to have a normal family." Only once did she enter Feltrinelli's space, spending a night in her room.
Benedetta soon became anorexic:
My sickness came from the fact that everyone that I had ever loved could not last. All my governesses (once I counted 17 of them) were constantly fired. The people who belonged to my so-called family did not exist. I was a very unwanted child. I consider my anorexia as the beginning of coming to sanity because it's insane not to be sick if you have a really broken-up life […] there is a very ancient link between anorexia and family dynamics. Refusing to eat is one of the very few things that women in the past could do to go against the will of their families.
She returned to Europe and was in and out of facilities ("I escaped the last Swiss sanatorium by jumping over a wall and a barbed-wire fence"), when Vogue's Diana Vreeland found her photo and booked her for a shoot.
I felt for the first time that someone wanted me, specifically me, and it felt good. So I told myself I would do my very, very best to please them for having wanted me. Eileen Ford came to the airport to pick me up. I was a little skinny thing traveling alone. They placed me in a hotel and life began. New York was still too big, too noisy, too much, but I loved the MoMA where I went for drawing classes. It was my refuge. I also found a therapist and went into intensive therapy and started getting well. My period came back, my tits started growing. I wasn't going to play with life and death anymore. Working in New York was my medicine.
From there, Benedetta's story becomes nearly unbelievable, or "a life that anyone else would dream of living," as Chiara writes. She fell in with Irving Penn, "who was just as detached about fashion" as she was, and Richard Avedon, who "was a jumping bean with wild music going all day long in his studio." She loathed working with him and told him so many years later. She also spent time at the Factory — "a bit like a medieval piazza" — and made Dalí's acquaintance. "We were publicly involved," she remarks, "but I think Dalí had no interest in sex and neither did I, so that was something in common between us." Then, there were the Kennedy brothers. Needless to say, that didn't work out.
Of her days in front of the camera, Benedetta says, "Working as a model is a scheme. It's the same as working as a prostitute. It's the merchandise of the body. It's not on an absolutely sexual level, but your body is for sale; your face is for sale." She is put off by the words shoot and muses: "The hunter has to get the prize. 'GIVE ME THE LOOK.' My feeling was that I had been shot all day long." Chiara asks about her relationship to Vogue Italia now, and Benedetta tells her, "They don't like me and I couldn't give a damn … I don't worry about my hair or the wrinkles on my face, and the editors of Vogue don't like that."
Click ahead to see images of Benedetta from Document.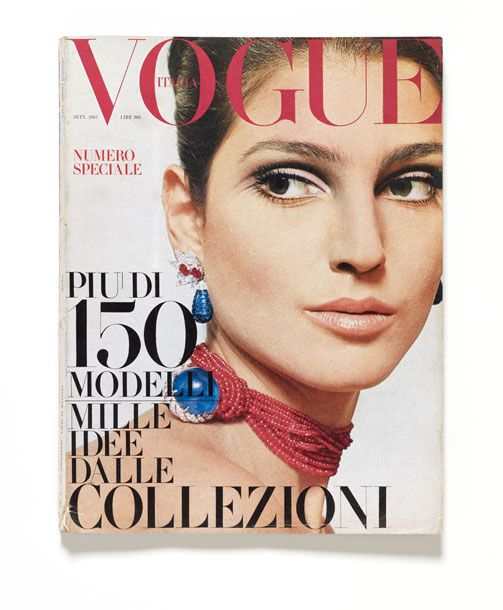 Italian Vogue, 1967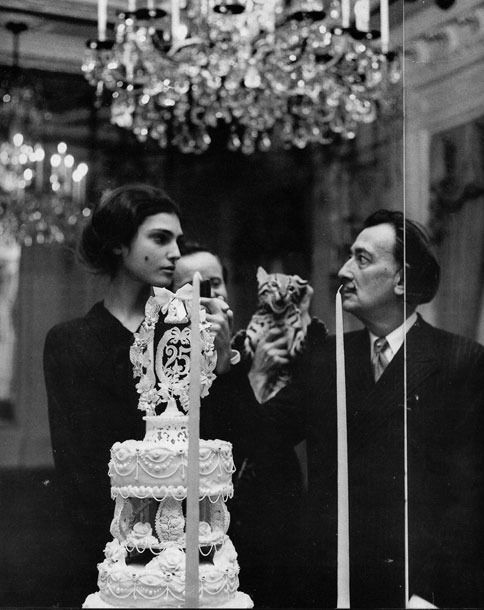 Benedetta and Salvador Dalí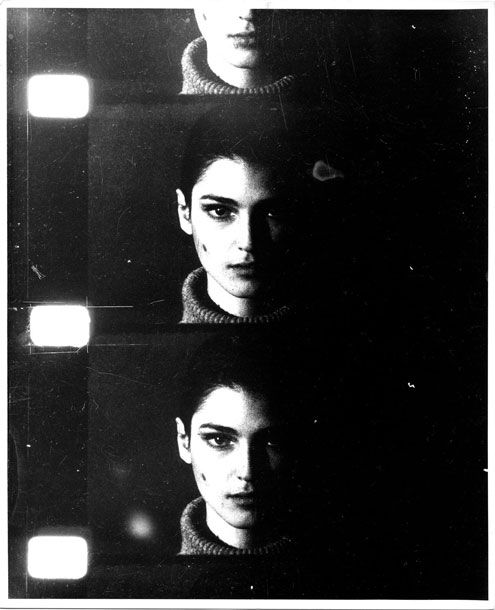 Benedetta Barzini Screen Test, 1966 from Screen Tests/A Diary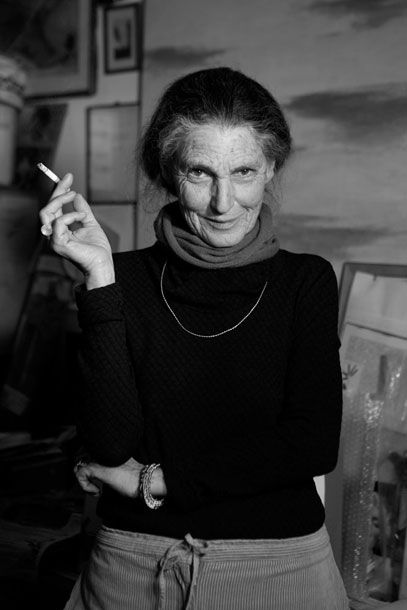 Benedetta at home, 2013