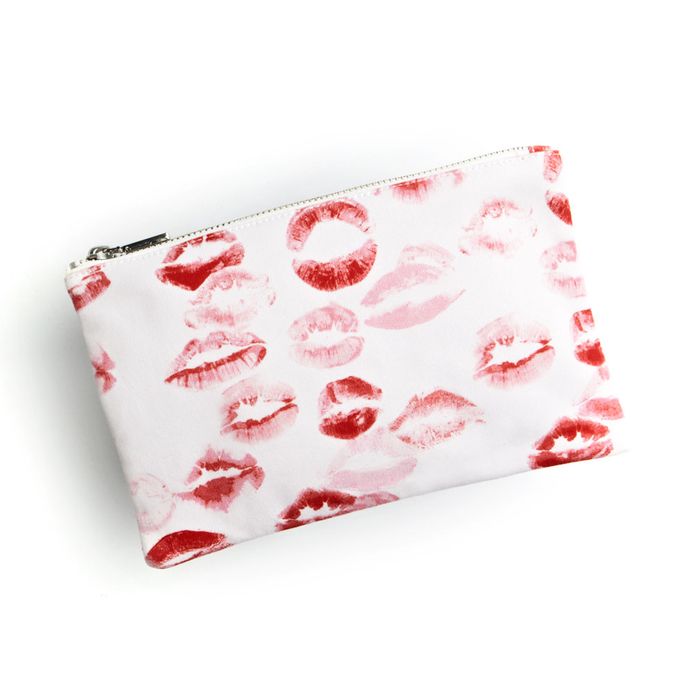 Photo: Thomas Kletecka/CollectiveEdit
If Cher Horowitz taught us anything (and Lord knows she did), it's that sending yourself a present is not only acceptable, it makes you seem more desirable to those around you. But the problem with sending yourself chocolates is you have to share, and the issue with flowers is they are kind of expensive and then they die. So why not send yourself something cute and practical, like this makeup bag (practical!) that can act as a clutch (cute!) and has big, fat kisses all over it. Or you could hang out with your cat, whatever makes you happy.
Lipstick Kiss Print Cosmetics Bag, $24.99.