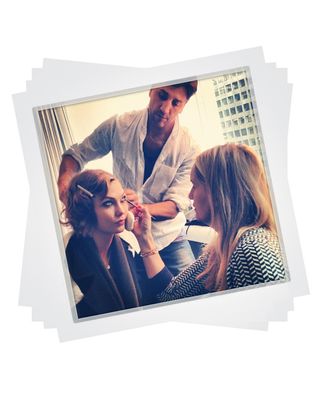 Last month we trolled Twitter and Instagram to find you the best behind-the-scenes shots of actresses getting red carpet ready, and now we proudly present the Grammy edition. New York Fashion Week isn't quite the same without leggy model Karlie Kloss, but according to her Twitter account she spent the evening getting ready to go red-carpet-side for her new gig at MTV's House of Style. Carly Rae Jepsen chugged coffee in a Twitpic before makeup artist Tina Turnbow put brush to face, and Chrissy Teigen, John Legend's lady, showed off sultry red lips and sleek legs on Instagram. Click through our slideshow to see these social media savvy ladies and more.
See all the red-carpet looks from the 2013 Grammy awards here.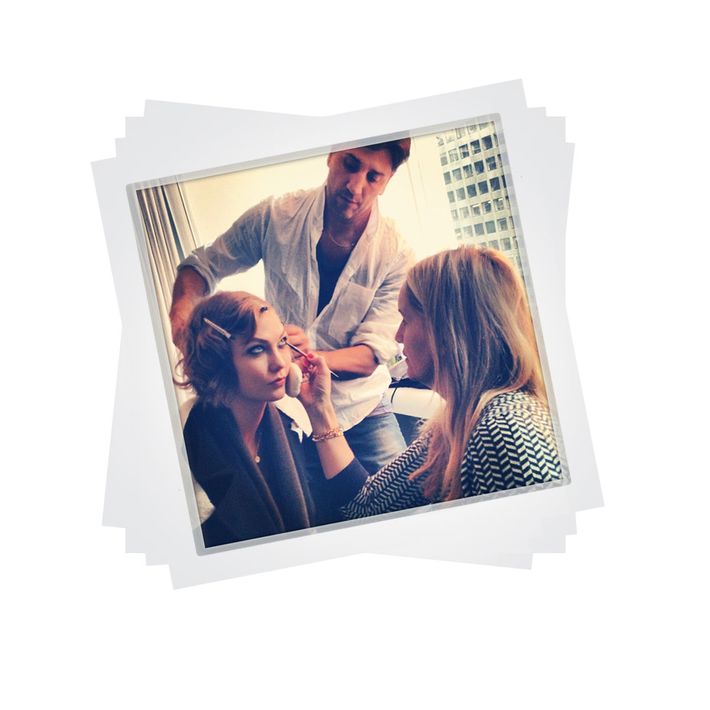 So that's where Karlie Kloss has been during NYFW.
The model (@KarlieKloss) stayed warm in what looks like a wool coat as hairstylist Renato Campora tended to her wavy bob and makeup artist Monika Blunder (@MonikaBlunder) rimmed eyes in smudgy black liner.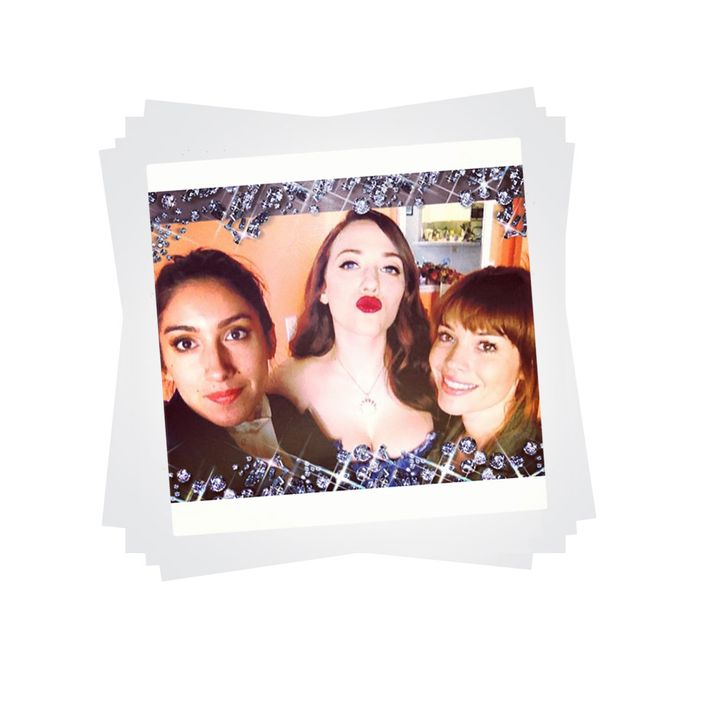 Kat Dennings kissy face.
Makeup artist Lauren Andersen (@Lauren_Andersen) painted the actress' lips a glossy crimson while hair stylist Jen Atkin (@AtkinJen) gave her hair a side-parted, old Hollywood hair do.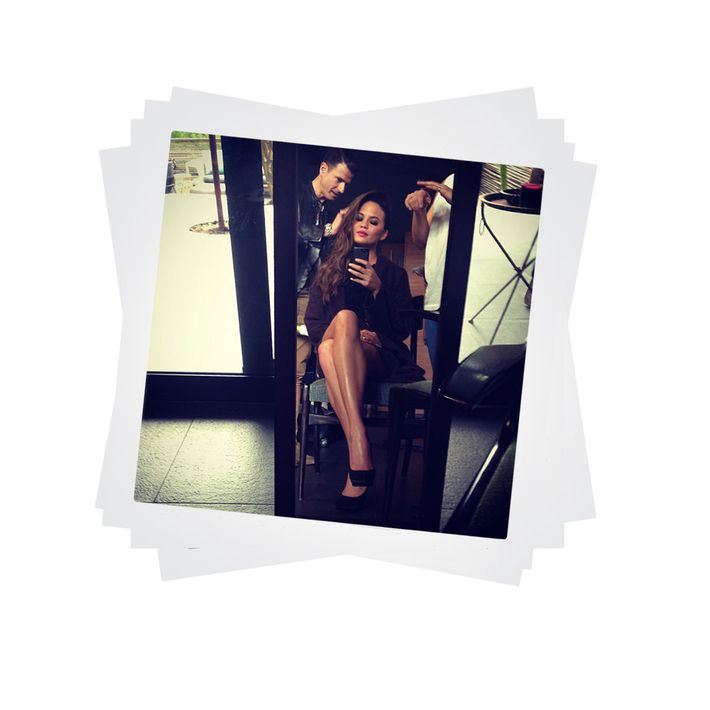 Chrissy Teigen's red lip switch.
Looks like the model's (@ChrissyTeigen) beauty team went from a bold, matte red lip to a creamy, nude one by red carpet time.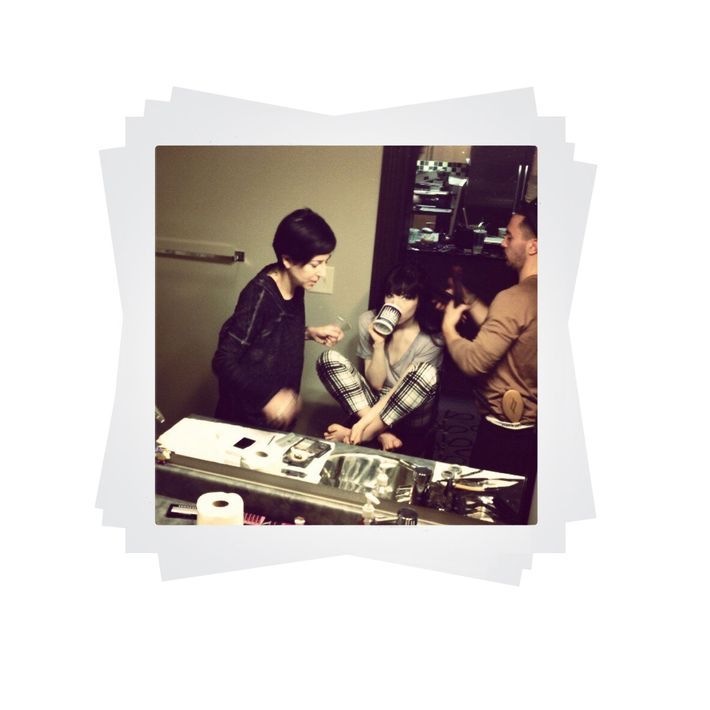 Carly Rae Jepsen needs her pre-beautifying coffee.
Makeup artist Tina Turnbow (@TinaTurnbow) highlighted the 'Call Me Maybe' singer's (@CarlyRaeJepsen) tear ducts with Lancome's Color Design Infitinite Luminous eye shadow in Unlimited Silver.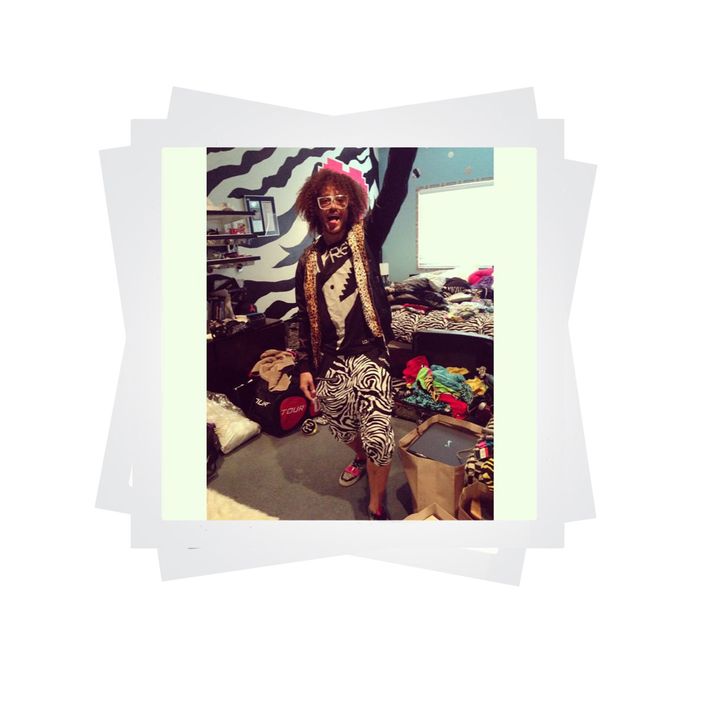 Red Foo skipped laundry duty to define his curls.
The 'Party Rocking' singer (@RedFoo) is one dude who probably can't get ready in a few minutes. If only we knew what it took to tame those perfectly defined tendrils of his.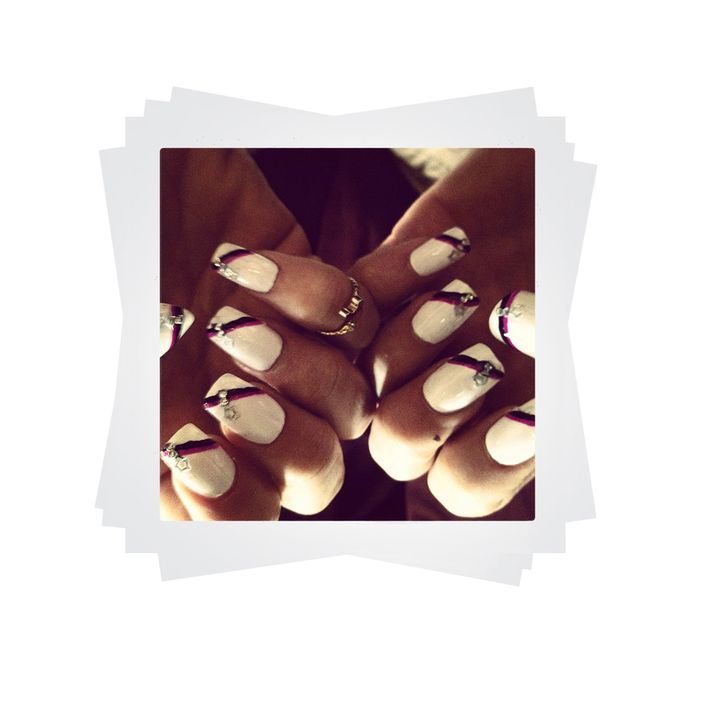 Lisa D'Amato's danity crystalized nails.
The singer and former America's Next Top model winner (@LisaDAmato) shows off her striped-out, embellished nails.