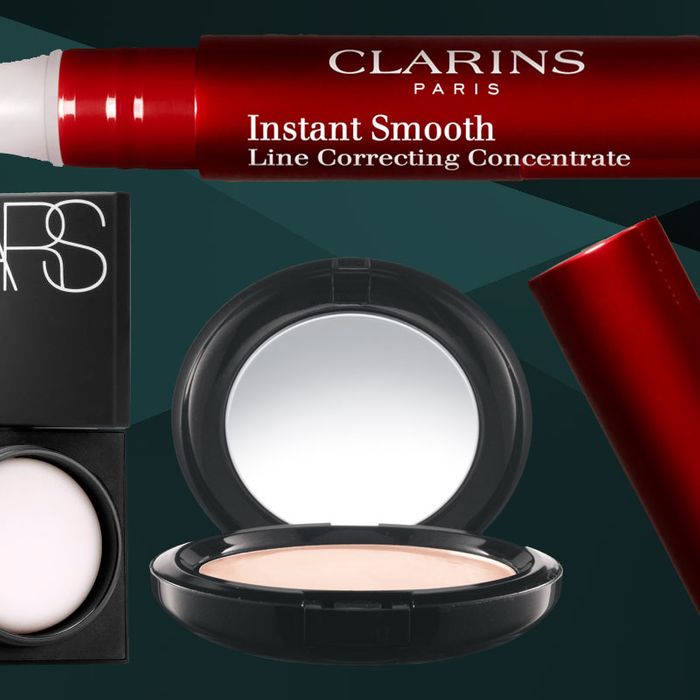 During the winter, when skin is dry and flaky, beauty aficionados rely on primers to keep the surface of our complexion Formica smooth. Yesterday, the Cut introduced you to By Terry's Hyaluronic Hydra Primer, a favorite of makeup artist Pati Dubroff. But there are also a number of purse-friendly, pocket-size versions that will make for the foundation application of your dreams.
Clarins Instant Smooth Line Correcting Concentrate ($32.50): This is the pen version of the original, Instant Smooth Perfecting Touch, and uses a more potent formula. Emily Blunt's makeup artist, Jenn Streicher, uses it after moisturizer, but before foundation application. "I especially love to use it on ladies with larger pores," she says. "It just fills in fine lines and wrinkles; and its velvety smooth texture reminds me of that old Hollywood film finish."
Nars Skin Smoothing Face Prep ($30): The makeup line is clearly well-known for its extensive color collection, but their skin-care products are just as effective. This palm-size pot of primer will hardly take up any space in your makeup bag, but will keep your T-zone matte all winter long.

MAC Prep + Primer Skin Smoother ($30): This sleek, mirrored compact was spotted over and over again backstage during NYFW. "I tell the models to hydrate and exfoliate their skin all week," said James Kalliardos, the makeup artist behind Rodarte, Theyskens' Theory, and other shows. "But they don't, so we smooth out the dry skin bumps and flakes with this."