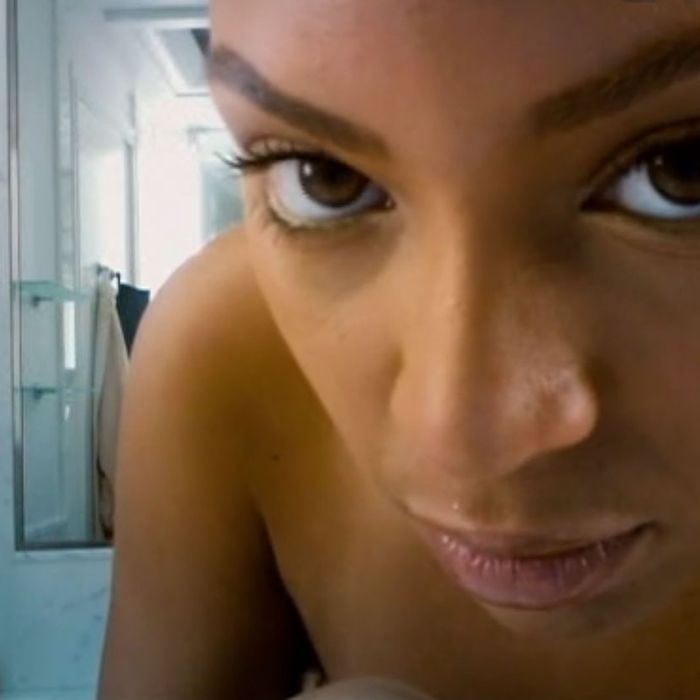 Are we approaching peak Beyoncé? This weekend HBO debuted Life Is But a Dream, a documentary about Beyoncé, directed by Beyoncé, featuring Beyoncé performances and video diaries. A feature-length selfie, basically, from one of the few living humans who can turn "feature-length selfie" into must-see TV. In 94 minutes, Beyoncé uses 577 singular first-person pronouns. She sings fifteen songs, bares her pregnant belly twice, and says "Blue" seven times. Life Is But a Dream, by the numbers:
Times Beyoncé says or sings "Me": 93
Times Beyoncé says "God": 9
Times Beyoncé says "Destiny's Child": 0
Times Beyoncé says or sings "Blue": 7, to the tune of "Heart and Soul."
Total singular first-person pronouns uttered by Beyoncé, both spoken and in song: 577
Bare baby bumps: 2
Bare baby bumps wearing belly chains: 1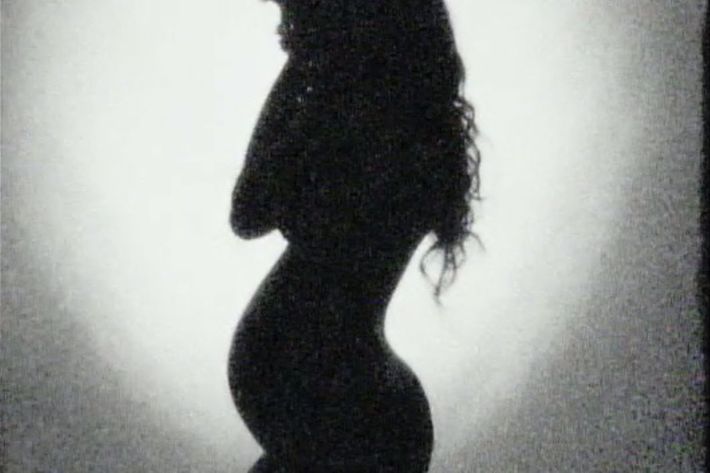 First mention of "my dad": 49 seconds, "My dad knew I needed his approval."
First mention of "God": 11 minutes, "Thank God for my computer."
First mention of "my husband": 21 minutes, "And make love to my husband."
First mention of "my mother": 30 minutes, "I grew up in a house with my mother, who owned a hair salon."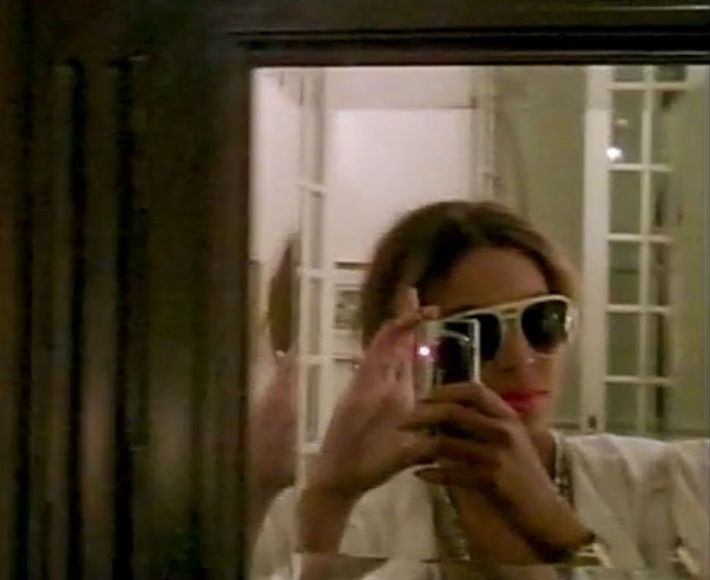 Scenes Beyoncé shot selfie-style with handheld digital devices: 25 (estimated)
Scenes showing Beyoncé shooting selfie-style scenes with handheld digital devices: 2
Manicure close-ups: 4
Chipped nails: 0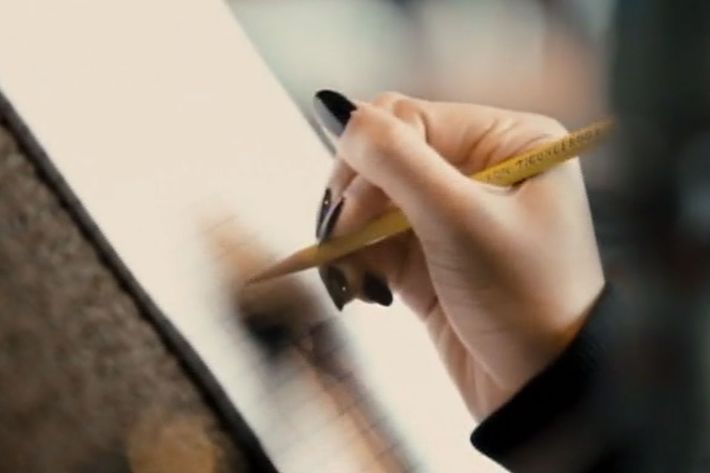 Scenes depicting Beyoncé hair upkeep: 3. In one, Beyoncé cuts her own hair. In another, Beyoncé lies in a hospital bed, preparing to give birth to Blue Ivy, while her mother sets her hair.
Scenes depicting screaming matches over fake hair: 1, in which choreographer Frank Gatson berates a room full of dancers: "There is no way in hell you're supposed to go out there with your hair not sewed in! … I can take this motherfucking hat and go get me some weave glue, get me some superglue, I can do whatever and get this hat on my head. That's bullshit! I hate shit like that!"
Identically matched male dancing duos: 2. The pair on the left are from Mozambique; Beyoncé  found them on YouTube and flew them to L.A. to teach her their moves. The pair on the right are Beyoncé back-up dancers.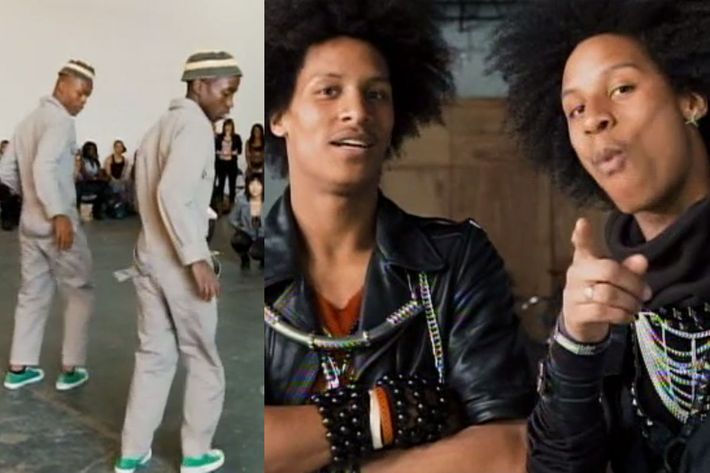 Helicopters: 3
Private Jets: 1
Things Blue Ivy does: 10
Complete list of things Blue Ivy does: Makes Beyoncé "nauseous," makes Beyoncé's costumes not fit, kicks five times, appears in a sonogram, requires acknowledgement at the VMAs, ignores surrogacy rumors, is sung to, is born, is handed to Beyoncé, is held.
Songs Beyoncé sings: 15
Coldplay songs Beyoncé sings: 1, "Yellow," sung in unison with Jay-Z over a restaurant dinner. "Jay-Jay I love you so," Bey sings.

Crowds screaming "Beyoncé!": 4
Crowds chanting "Be-yon-cé!": 1
Google results for "sick of Beyoncé" at time of Life Is But a Dream: 41,500,000
Google results for "still love Beyoncé" at time of Life Is But a Dream: 148,000,000