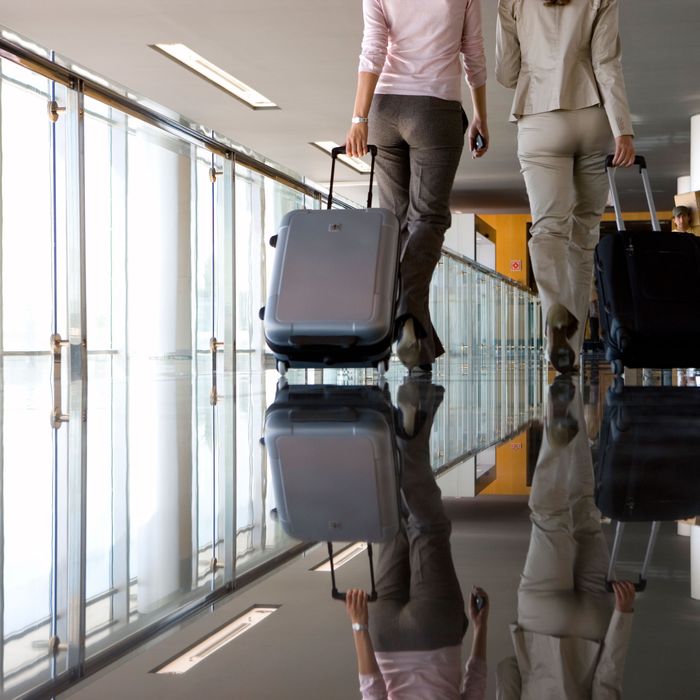 As senators draft an immigration reform bill without any references to same-sex couples — too polarizing, says John McCain — the New York Times reports on what it's like to be one half of a couple that's same-sex and binational. Even if your commitment is legally recognized in your home state, you're still not eligible to procure a green card for your nonresident spouse from the federal government.
Brandon Perlberg, a Manhattan lawyer who recently relocated to London in order to be with his partner Benn Robert Storey after his work visa expired, told the Times, "It's very difficult as an American to have gone through all that and know that the country just pushed us out for being in love and being gay."
As a result, communities of gay exiles have sprung up in Australia, Canada, Germany, the Netherlands, and Spain, where immigration laws are more tolerant, according to Martha McDevitt-Pugh, founder of the Love Exiles Foundation. (Also, the coffee/beaches/health insurance/dance music!) Meanwhile, the president has affirmed his commitment to extending immigration reform to same-sex couples, and Representative Mike Honda from Arizona and Senator Patrick Leahy from Vermont have each introduced legislation to grant same-sex couples the same opportunities to petition for visas for foreign-born spouses as opposite-sex couples.