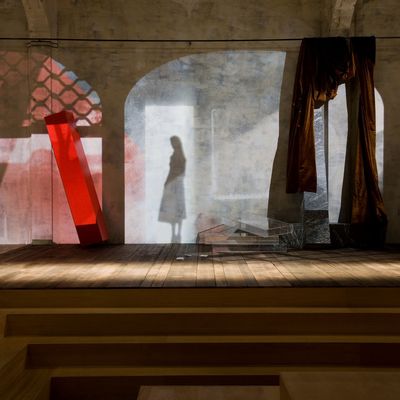 Cat on the left.
Photo: Courtesy of Prada
Today's Prada show was bewildering at first. The runway was set up on the perimeter of the show's seats instead of between them, which meant that the walls served as a backdrop, like a stage around the audience. The dim space resembled a moonlit room, complete with shadows of windowpanes, chain-link fences, and fluttering curtains. The floor was made of rough wood planks, and ceiling fans spun overhead. Perhaps most curious of all, a cat's silhouette — complete with a moving tail! — was projected onto one wall.
According to a statement from Prada, the set was made by AMO, a research collective affiliated with Rem Koolhaas's architecture practice, OMA, which designs all of Prada's stores. From their perplexing release:
As an inversion of the traditional catwalk configuration, AMO conceives a set built around the perimeter of the audience, which is seated on an irregularly shaped central island. The audience faces a "reclaimed space": a vaguely industrial yet semiabandoned environment, populated by few manifestations of domestic everyday life. Models weave through this set, exploring and re-inhabiting an undefined large interior. 

A continuous series of images is projected on the walls; they combine idyllic settings and industrial devices into a mysterious and abstract panorama, expanding the show space into a post-romantic imagery.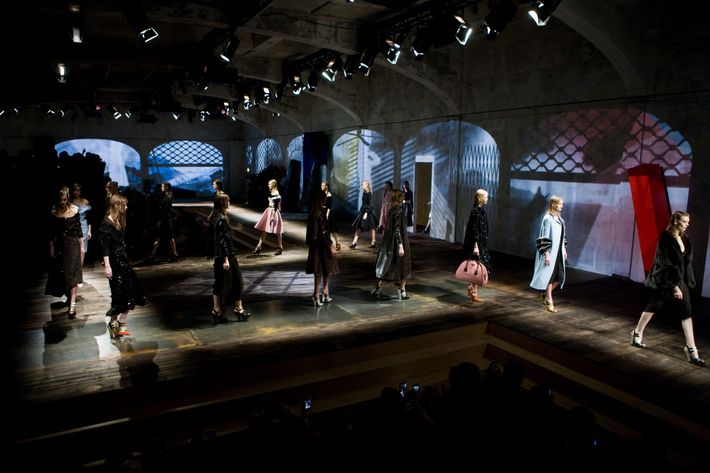 In other words, it was like a genteel post-apocalypse, with nothing left but some cats and crazy ladies meandering about — sort of Grey Gardens meets Casablanca, if you will. This vibe was reflected in the clothes, too, which were asymmetrical and pieced together with seemingly random pieces of fabric, as though the models had fashioned them from glamorous leftover scraps after their closets had been blown to bits.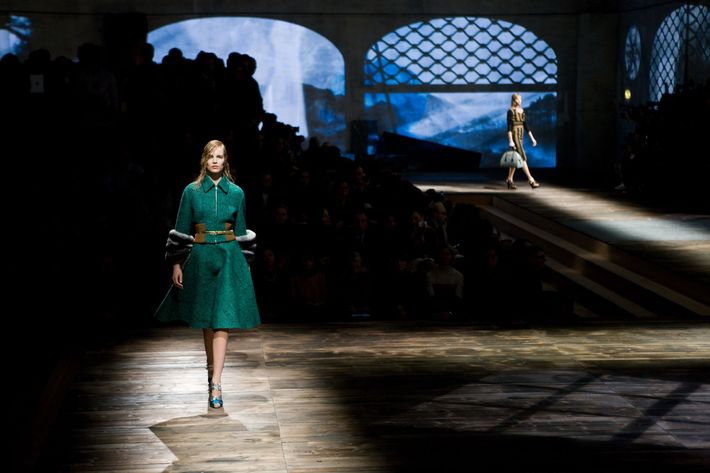 The girls (including Adriana Lima!) all had matted wet hair, like they'd just washed up onshore to find the world deserted.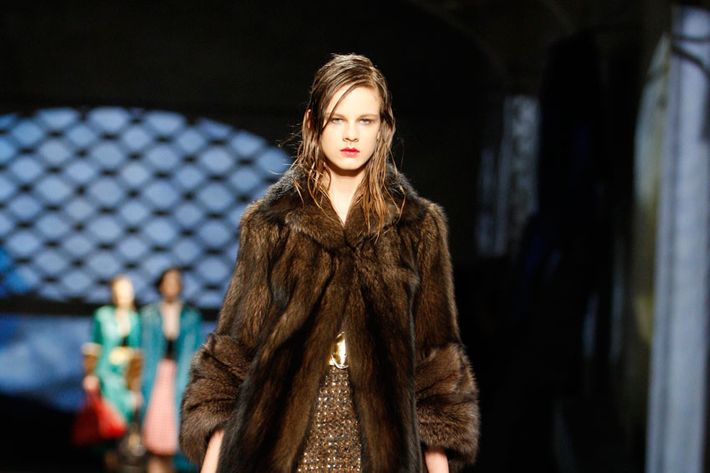 Perhaps they were so befuddled by their surroundings that they didn't even think to button their coats all the way up. They also carried large bowling bags, properly sized for carrying extra belongings or, you know, the surviving family cat.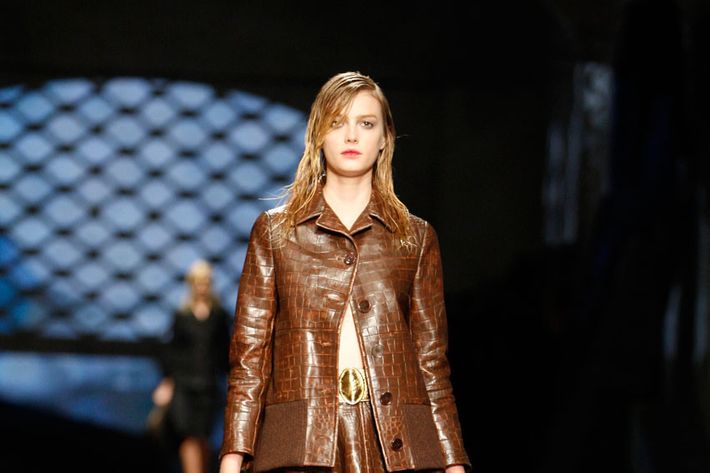 Mercifully, their forearms were kept nice and warm with furry cuffs.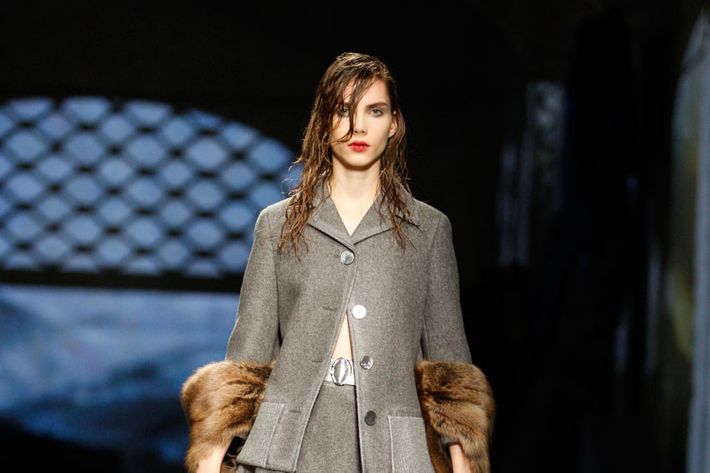 According to a tweet from Cathy Horyn, "Miuccia Prada calls it 'raw elegance.' Plus the things she just likes." In other words, we may never know the full story.