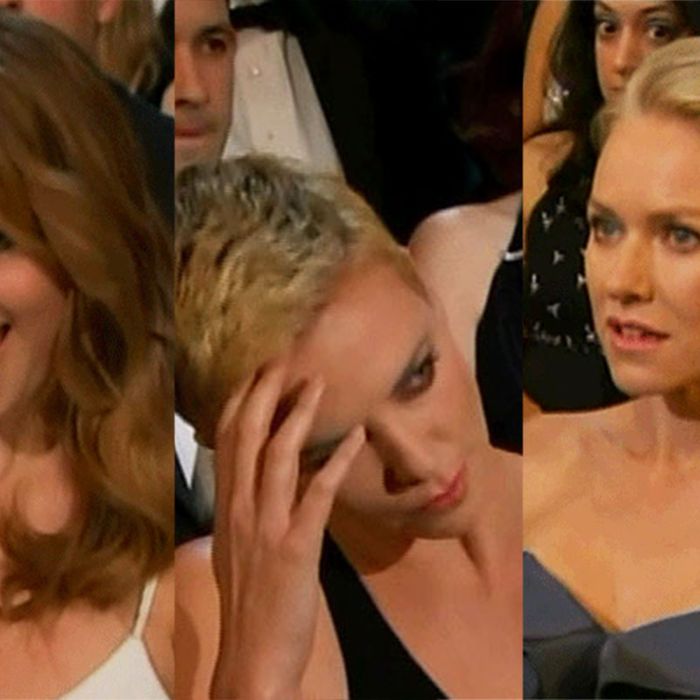 Oscar host Seth MacFarlane's boob song didn't just irk normal women (and men) watching and tweeting angrily from their sofas; it made plenty of attendees uncomfortable too. But three of the actresses he sang about were evidently in cahoots with MacFarlane at some level, as they agreed to pre-record footage of their "reactions" to their shout-outs, which was then spliced in during the show. Does their implied condonement make the song less offensive?
When Naomi Watts was mentioned for her sex scene in Mulholland Drive, she looked appropriately horrified — perhaps a little too much so.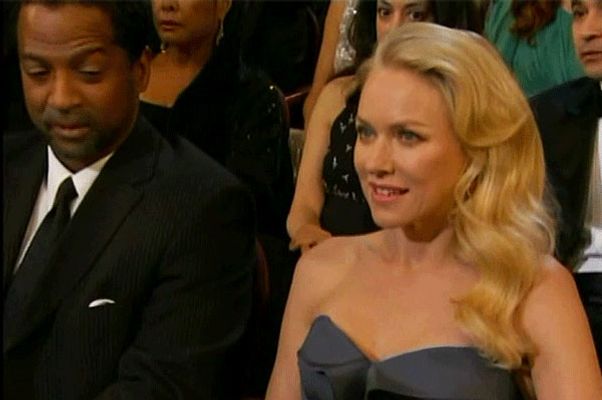 Charlize Theron acted pissed, too. (Of note: her boob-showing character was a rape victim, so do with that what you will.)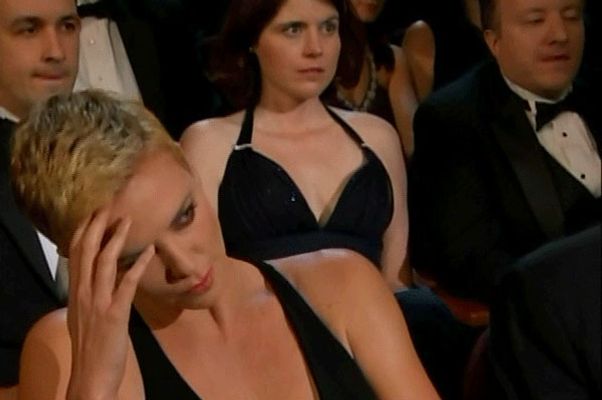 Jennifer Lawrence got a mention because, unlike the other song subjects, she has yet to show her boobs onscreen, so she got to do a fist pump: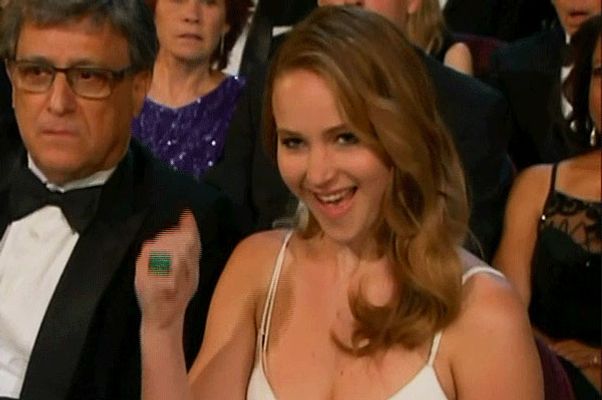 Why couldn't Amy Poehler and Tina Fey have hosted tonight, again?
Update: This post has been updated to reiterate that the actress's reactions were pre-recorded.