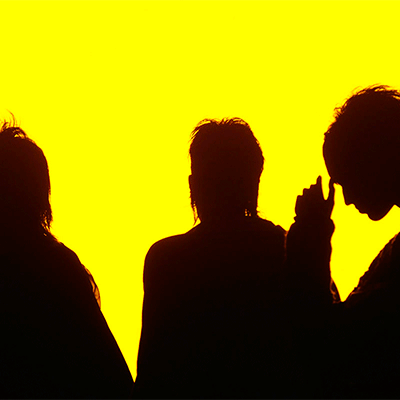 New York Fashion Week has finally come to an end, and in thoughtful memoriam, we've decided that the only proper way to celebrate is with a giant GIF party. Because, really, who doesn't love moving clips of flashing lights, designers sprinting down the runway, and air kisses from Karlie Kloss? Brace yourselves for a flurry of lightning-fast movement, and click on for all of the GIFs compiled by the Cut over the past eight days. And once Marc Jacobs's models trot offstage toward the inviting, glowing orange orb, don't mourn; just prepare your minds for London.
Day One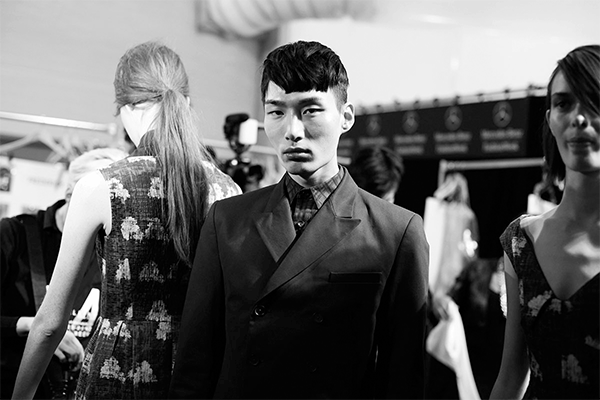 One of the models at Richard Chai, dressed all monochromatically, smoldering into the camera … and into our souls.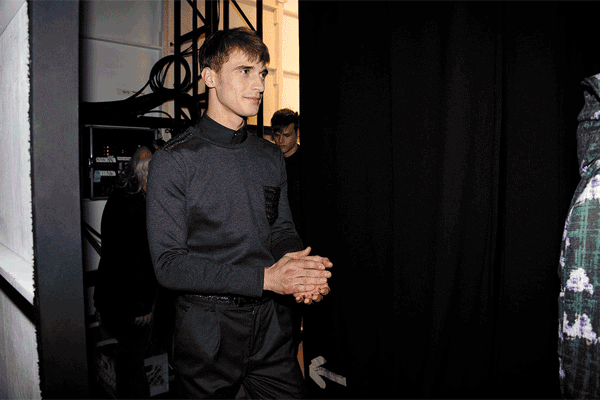 Before getting their stone-cold model faces on for the Richard Chai Love finale, the models made goofy faces and even flashed peace signs.
Day Two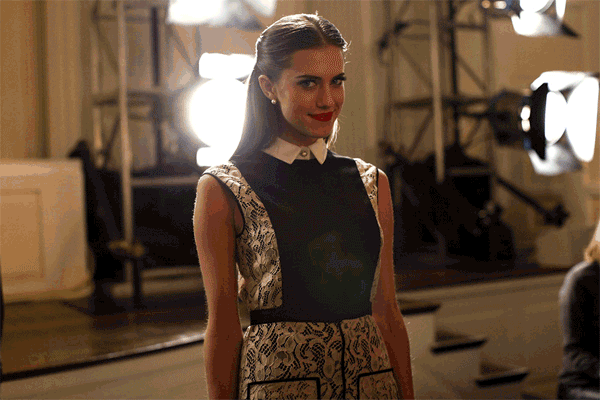 Allison Williams wore a bright-red lip and caught some serious flash at Jason Wu.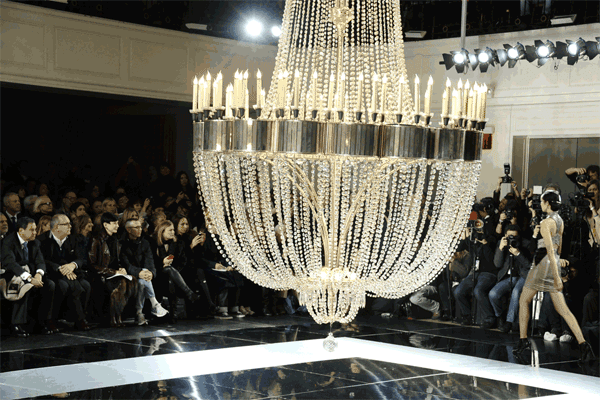 Models traipsed around Jason Wu's Phantom-esque chandelier; even Anna Wintour immortalized it in song.
Day Three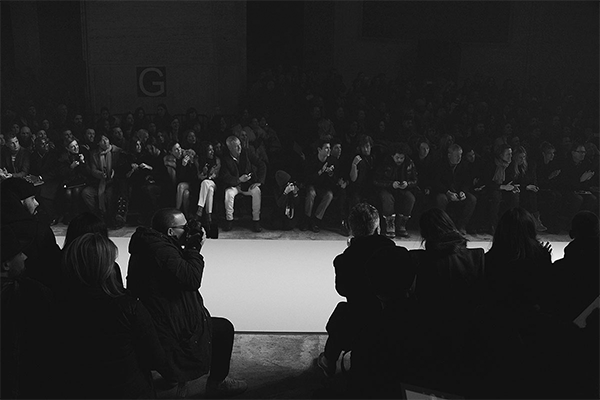 A. Wang sprinted down the runway with his long locks flowing behind him like an Olympian track star. We gather that he's energized for his new role at Balenciaga.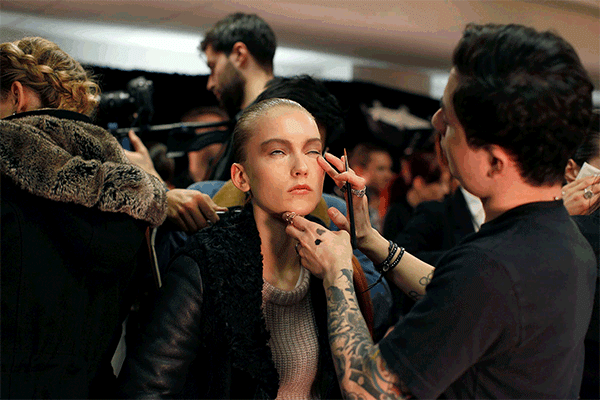 A model got her makeup applied backstage, already sporting a ponytail dipped in cognac.
Day Four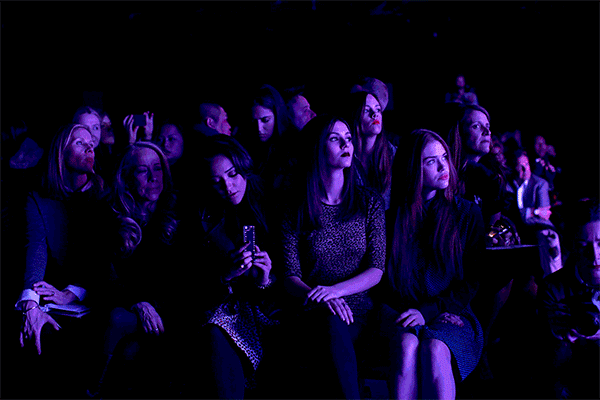 Victoria Justice bopped her head along to the DKNY show and bathed in multicolored light.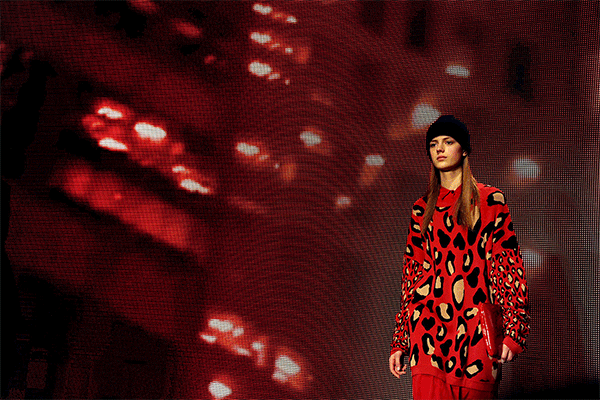 The beanie-clad model walked like a fierce red leopard down the runway. Her spots, though, were definitely not made of fur.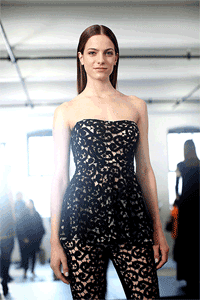 A model at Catherine Malandrino gave us one long wink.
Day Six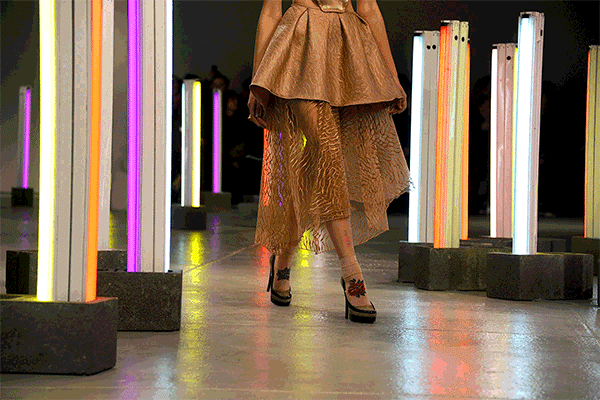 At Rodarte, models teetered along a neon-lit runway on sky-high heels.
Day Eight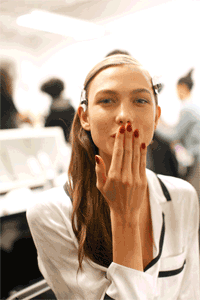 Kookie-baker-slash-model Karlie Kloss blew Valentine's Day kisses behind the scenes at Calvin Klein. "The Chop" is hiding beneath her long extensions.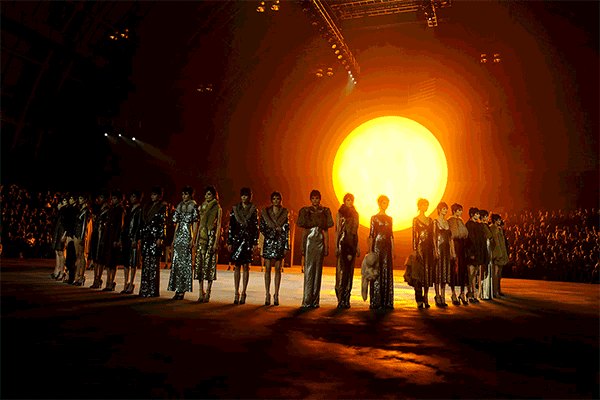 Then Marc Jacobs had to go and shut down Fashion Week with a gorgeous collection that basked in the glow of a giant orb. Because obviously.