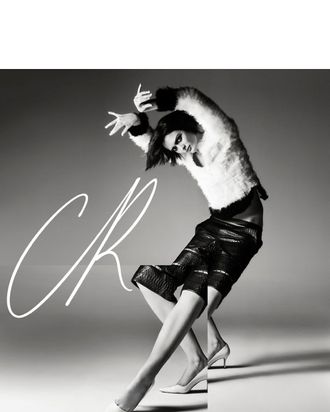 Sam Rollinson for CR Fashion Book.
Photo: Courtesy of CR Fashion Book
Carine Roitfeld's new magazine, CR Fashion Book, made its Champagne-soaked debut at New York Fashion Week in September. It subsequently sold out on newsstands and had to be reprinted owing to overwhelming demand. The next issue comes out in February, and we got an exclusive preview of one of its editorials, starring Balenciaga face Sam Rollinson and featuring clothes by steadfast Roitfeld loyalists Tom Ford, Alexander Wang, and Manolo Blahnik. (Chances are good that Carine's already got dibs on pieces from Wang's forthcoming Balenciaga debut.) While the last issue focused on "Rebirth," as illustrated by Kate Upton cradling fuzzy chicks in her bosom on the cover, the next issue's focus is still anyone's guess.