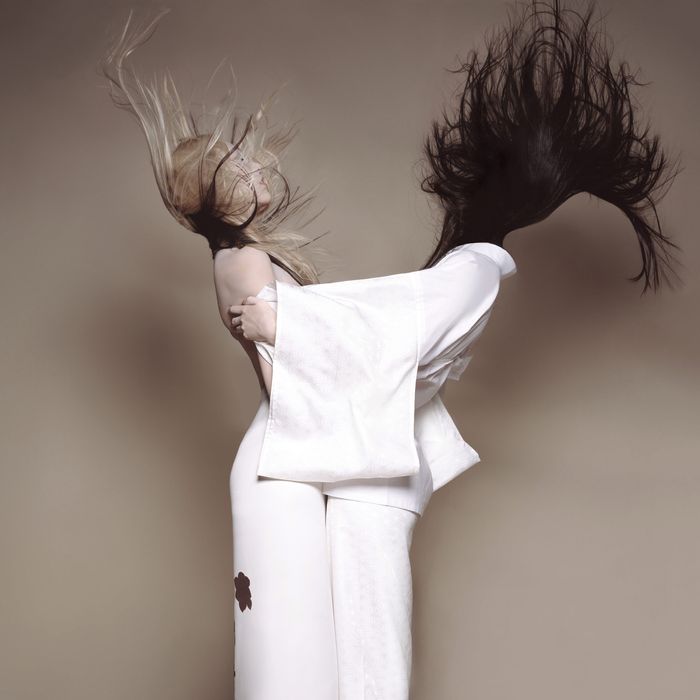 Sui He and Soo Joo Park.
Photo: Courtesy of CR Fashion Book
The second issue of CR Fashion Book has been dribbling onto the Internet for a few weeks now, and here's the latest before the magazine debuts on newsstands tomorrow: titled "Dance With the Wind: A Story About Forces of Nature," this spread depicts models Sui He and Soo Joo Park with their waist-length hair blowing every which way, sort of like ours did in this morning's horrendous weather, only infinitely more glamorous. Fine art photographer Brigitte Niedermair also shot an accompanying film, which you can see below. Enjoy!