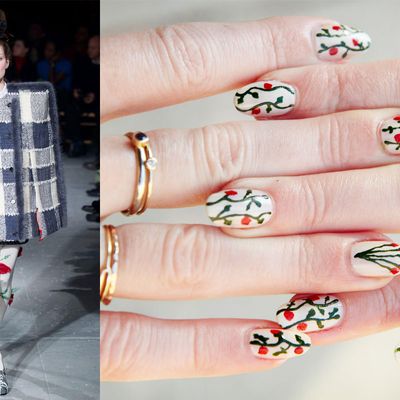 Photo: Imaxtree, Bek Andersen
Thom Browne's fall 2013 show was a theatrical, gothic wonderland. To capture the zombie romance of the collection, I used nail pens to create the rose vines seen throughout on the models' tights, in their hands, and sewn into the beautiful final looks.

Tools You'll Need: Deborah Lippmann Ridge Filler Base Coat, Essie Ballet Slippers, Deborah Lippmann Addicted to Speed Topcoat, Nail Art Pens by Migi or Sally Hansen Nail Art Pens.

Length of Time Required: 30 to 45 minutes, based on drying time.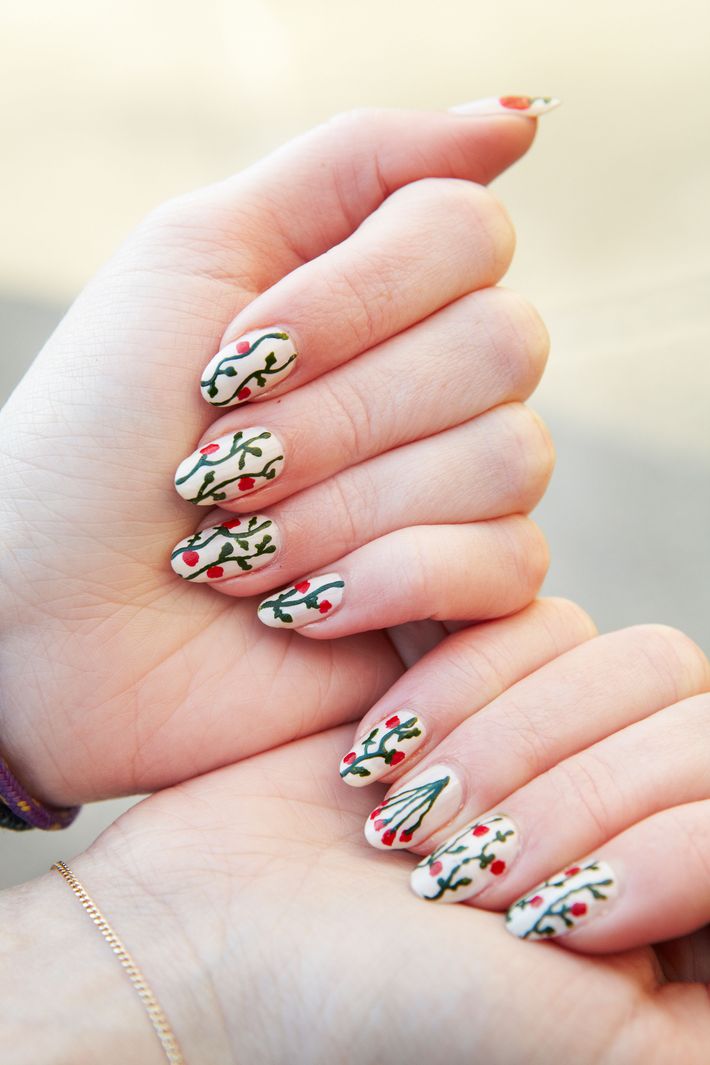 Step 1: Start with a base coat.
Step 2: Add two coats of Ballet Slippers to each nail.
Step 3: Draw two lines down each of your fingers (only one on your pinky, none on your thumbs) with a green nail pen.
Step 4: Draw two to three large, red, uneven circles on each thumb nail with a red nail pen.
Step 5: Using the same red nail pen, draw one or two smaller uneven circles on each vine (green line).
Step 6: With your green nail pen, draw accent leaves along the spare sections of the vines. The vine should be full but not crowded when you are finished. On your thumb nails, draw a stem to each red circle.
Step 7: Accent the flowers on your thumbs with darker red rings.
Step 8: Finish with a topcoat.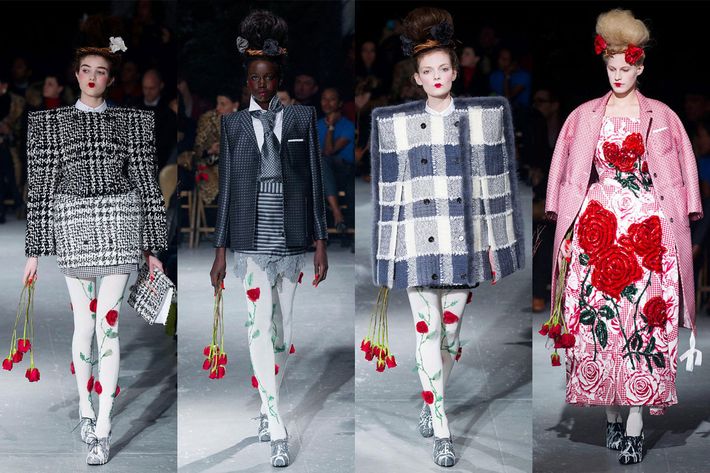 All this week on the Cut, Elizabeth Monson, of the blog MoveSlightly, will be creating custom manicures inspired by some of the most beautiful looks on the New York runways.