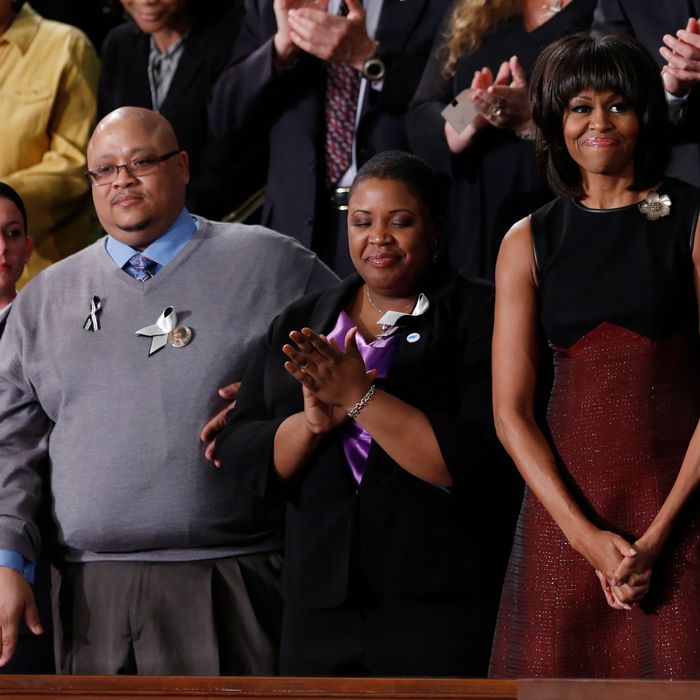 Photo: Kevin Lamarque/REUTERS
Michelle Obama took her gallery-box perch at the State of the Union Tuesday night wearing a striking sleeveless color-block dress with a slim black bodice and a flared, sparkly maroon skirt. In spite of Twitter scolds, the First Lady was not the only one in the U.S. House Chamber with bare shoulders. (Holler, woman seated next to Apple CEO Tim Cook.) The dress was a modification of a Jason Wu pre-fall number, and anyone who tweeted that it was inappropriate for the occasion should get a load of the original.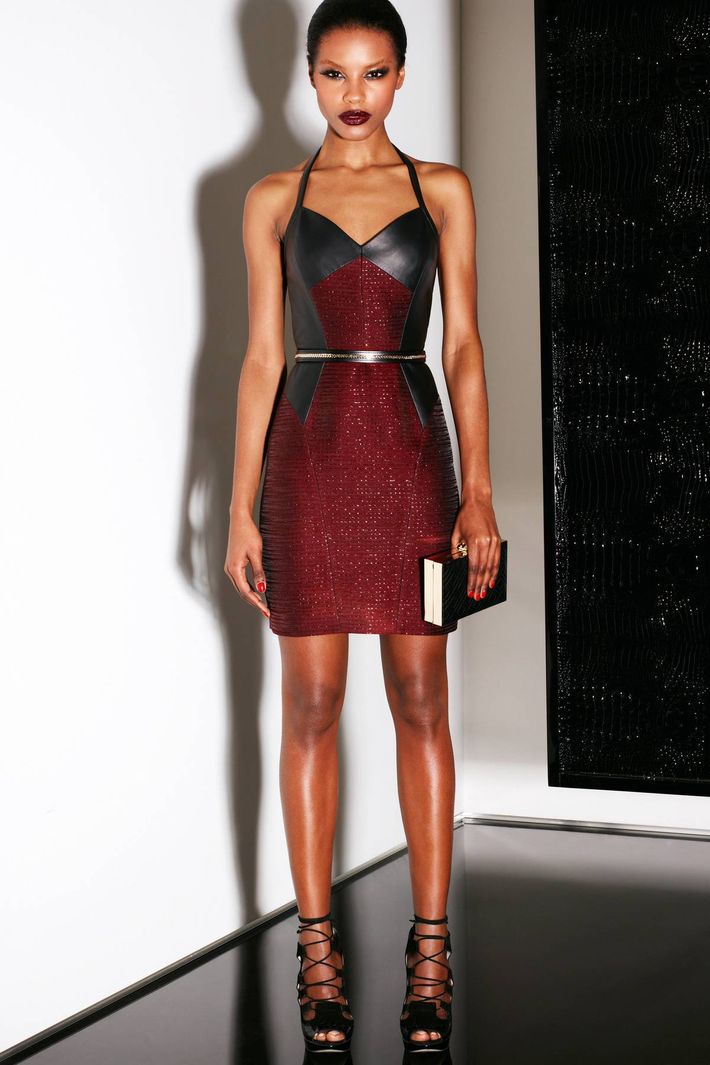 As for the leather trim around the neck and the sparkles, FLOTUS was on her own. The floral brooch was an Alexis Bittar repeat. Seated with the First Lady were a symbolic mix of special guests, including the parents of Hadiya Pendleton, the Chicago teenager who was killed shortly after performing at the inauguration (and whose funeral Obama attended last weekend); small business owner Deb Carey; DREAM Act student Alan Aleman; Affordable Care Act beneficiary Abby Schanfield; and NASA's so-called Mohawk guy, Bobak Ferdowsi.